12 Minute Patriotic Cake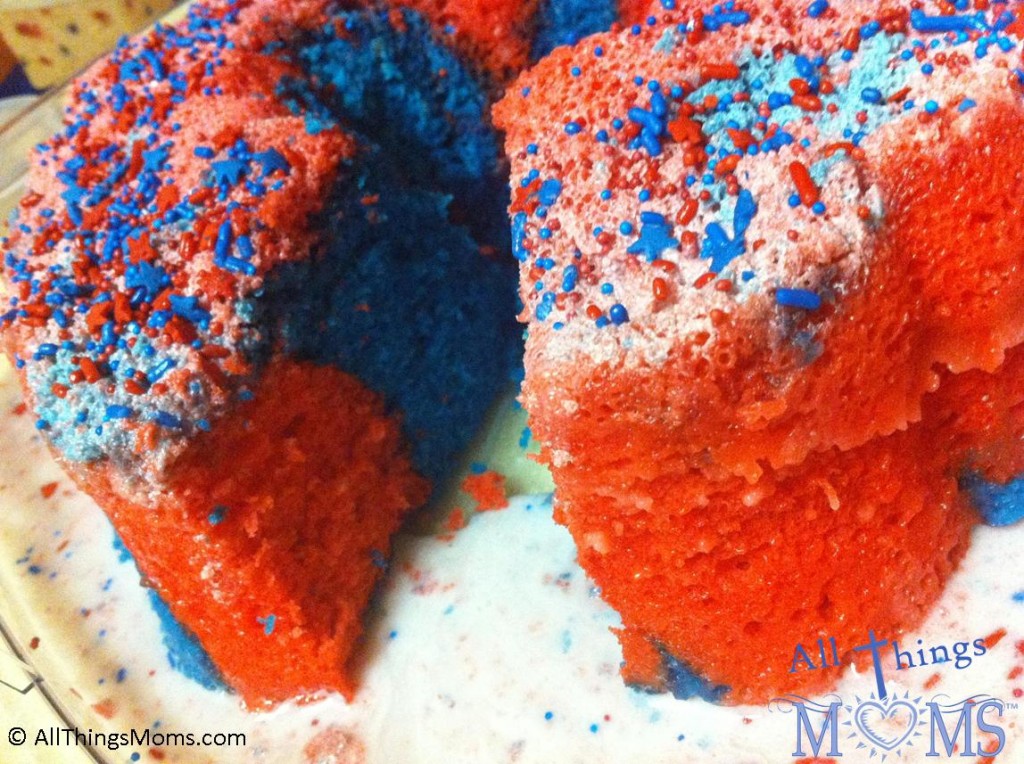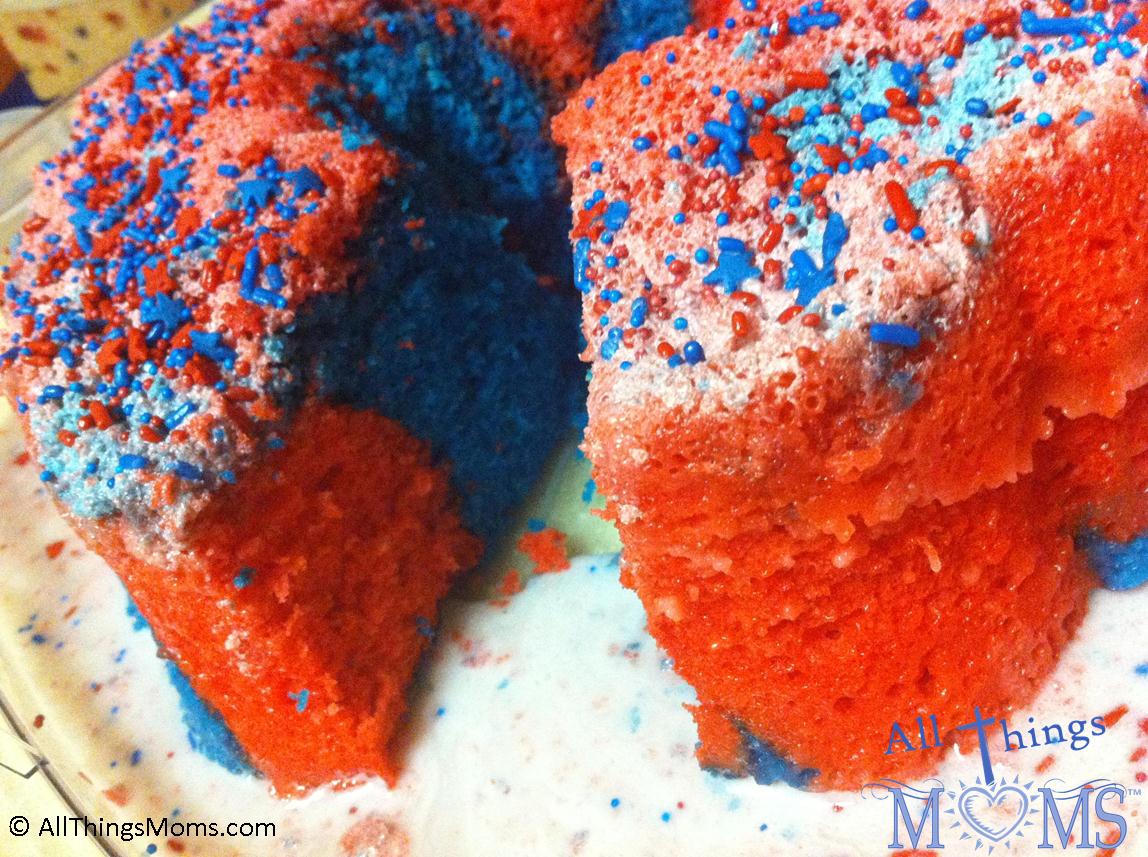 What a week! Last week I worked in the garden all week and for some reason this week I decided to give potty training a go. I should have taken a week off in between- this stay at home mom stuff is exhausting!! Today is day 2 of potty training and well…. it was better than day 1. Today we actually had a few successes! It could be because I changed the incentive.. we've tried m&m's, stickers, and today- cake-cake.
My little girl is ALWAYS asking for cake-cake but it's not as bad as it sounds- she calls anything that is shaped like a muffin or cake or is cake-like in texture a cake-cake. Whole Wheat Waffles, pancakes, muffins, biscuits, cornbread, icecream (?) It's all cake-cake to her. So technically I could have given her a nice, healthy Strawberry Rhubarb muffin but where's the fun in that! So I decided to whip up one of these 12 Minute Microwave Cakes- Patriotic Style!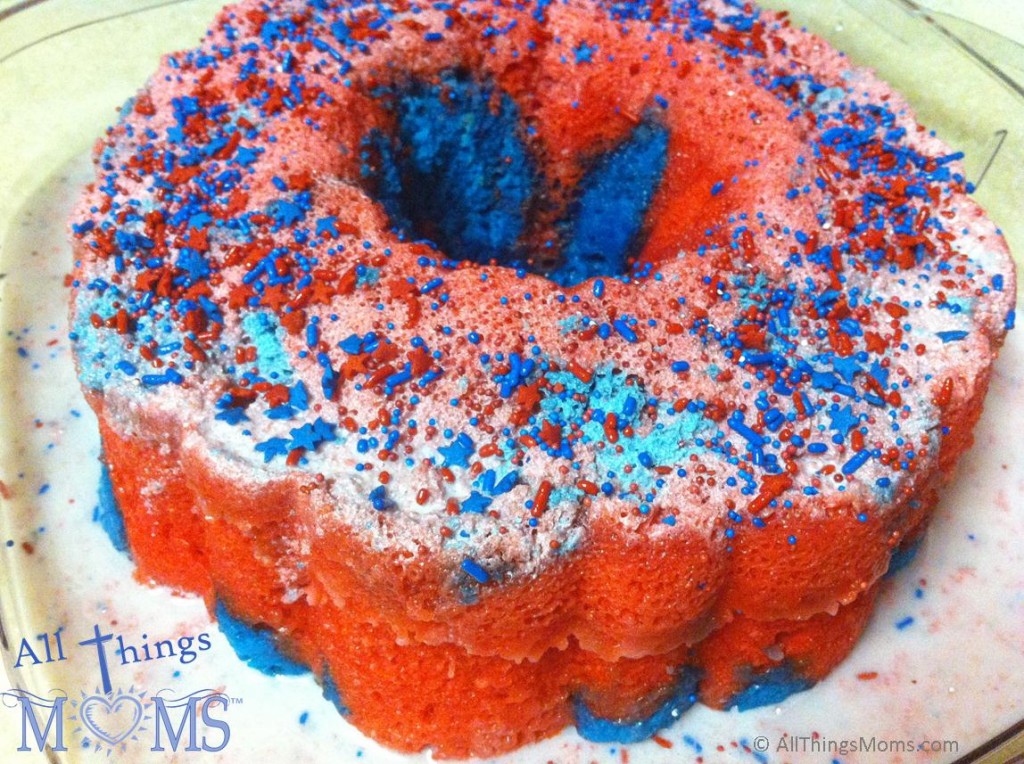 12 Minute Microwave Cake
Ingredients
Box of Cake Mix and Ingredients to prepare
Container of Frosting (I used the patriotic kind which included sprinkles)
Pampered Chef Fluted Stone*
Directions
1.  Mix cake according to package directions in a large bowl.
2.  Divide cake into two parts and add food coloring/coloring gel to each one. Stir until the desired color is reached.
3.  Pour batter into a well greased Pampered Chef Fluted Stone (If you don't have a fluted stone see the note above)
4.  Scoop container of store bought frosting around the cake (When the cake cooks your frosting sinks to the bottom)
5.  Microwave 11-13 minutes until cake is pulling away from the sides of the pan.
6.  Carefully flip cake on to a large serving dish or container (icing will run off the cake so make sure it is large enough)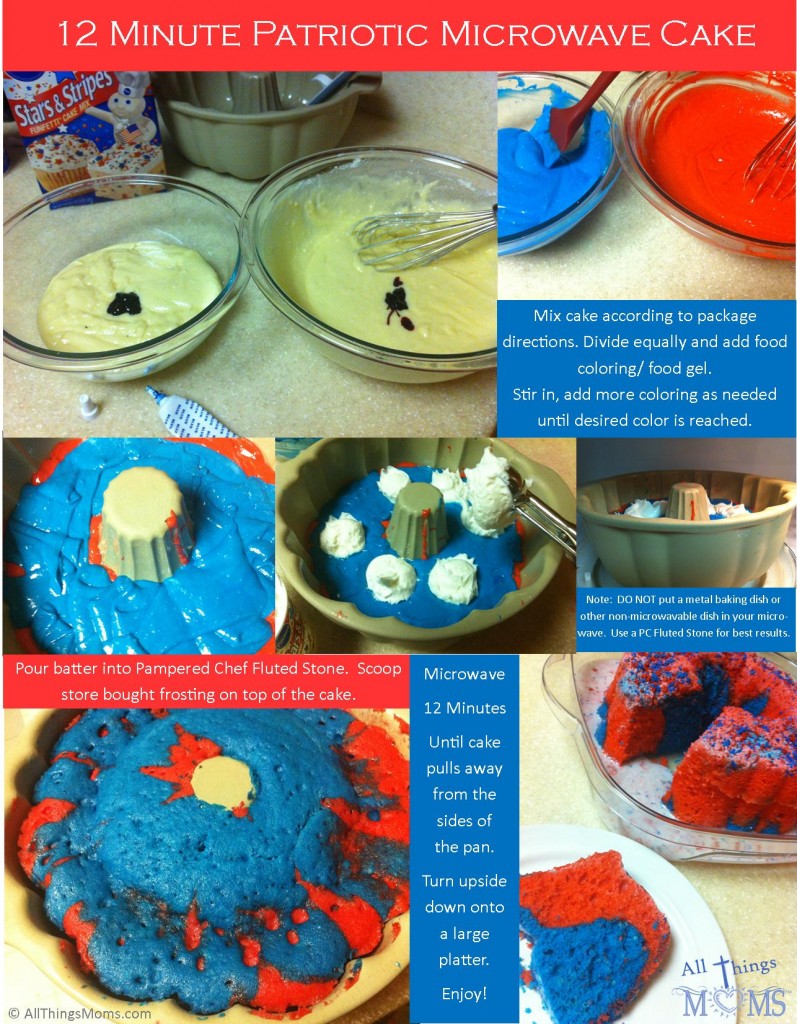 This recipe also works with other cake mixes and frostings. You can do chocolate/chocolate, strawberry/vanilla, red velvet/cream cheese, the possibilities are endless!
*Note: The stone is specifically made to be microwave safe. Do NOT attempt to make this in a regular baking pan in the microwave. If you don't have a Fluted Stone you can do this in the oven- just follow Steps 1-2 and then bake according to the box directions. Spread icing over the top to finish.
Well, even if potty training hasn't gone as I had hoped at least I got to enjoy a little treat for all my hard work- right? 🙂
Source: Fluted Stone E-Cookbook, compiled by Pampered Chef Consultants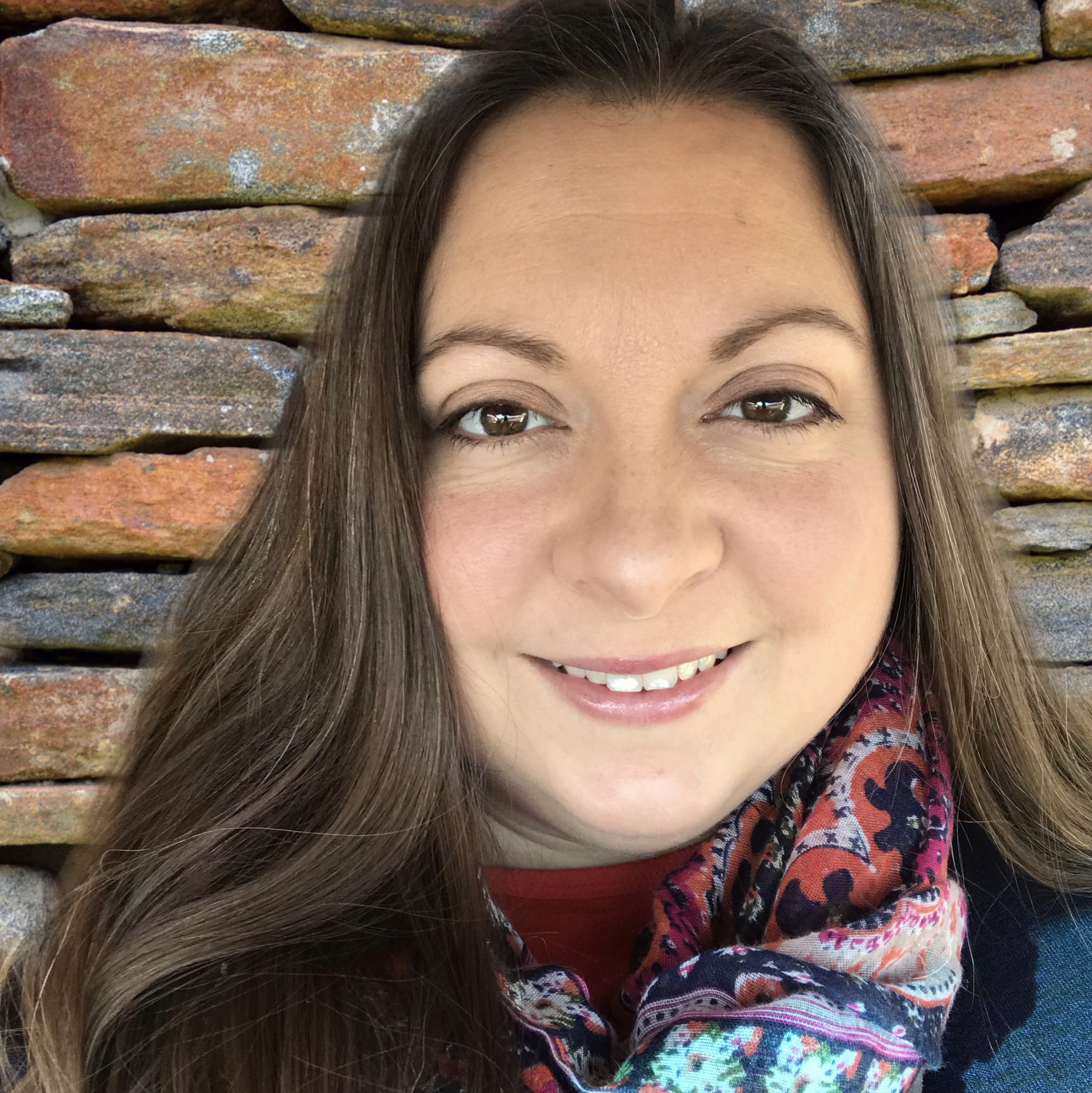 Hi! I'm Paula, a wife and mom by both, birth and adoption. We are a homeschool family and are also therapeutic foster parents. I enjoy spending time with our horses, gardening or going on adventures (usually in our backyard) with my family. We love Jesus and strive to honor Him in all we do. Want to know why I started All Things Moms? >>Read More