A Great Reminder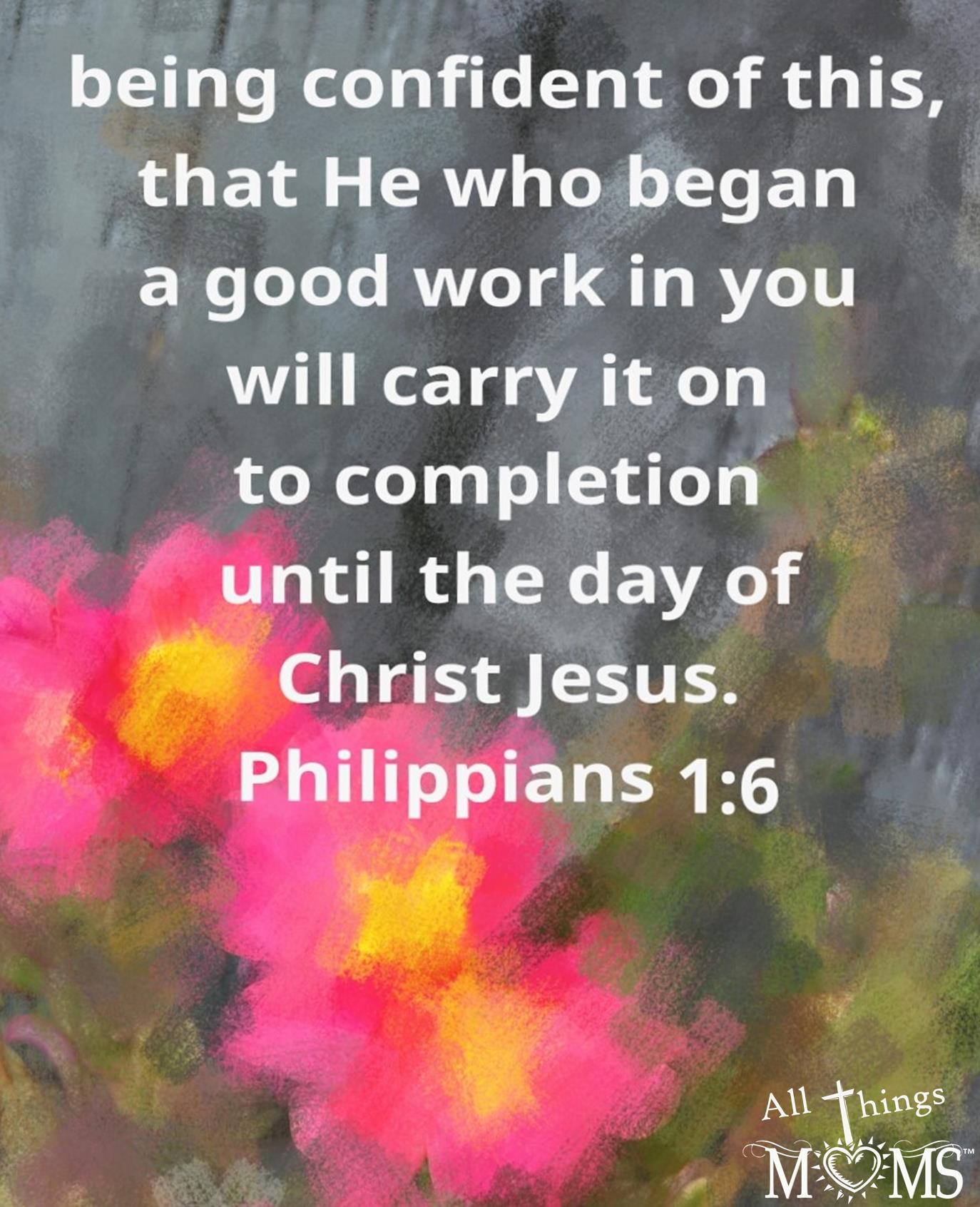 A great reminder for those days when I feel like an unfinished painting in need of work. When I know I have been less than loving, less than kind,  less than __________. I'm sure we can all fill in the blank, because I'm pretty sure we've all been there.  And the truth of the matter is we are all unfinished. Whatever our actions, thoughts or words that caused us to feel that way may be, however wrong they were, it is not wrong to be unfinished.  We must simply ask for forgiveness, and rest in the assurance that the Lord will finish what He has started.
The following two tabs change content below.
Anne
I'm a wife and mother of four homeschool graduates. I enjoy walking, reading and writing. I also love to do almost anything creative from taking photos to painting furniture. I'm an imperfect mom with a less than perfect family learning to walk by faith in Jesus through life's daily challenges.
>>Read More