A New Year, A New Attitude to Save Money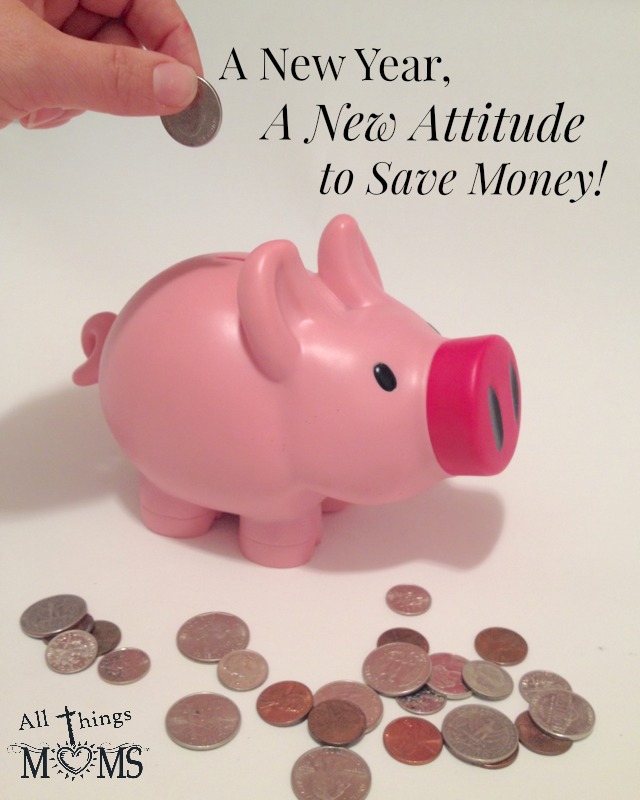 As we near the end of January, I wonder how many of us are already wavering in our commitment to our New Year's Resolutions?  Maybe your resolution was to lose weight, or learn to save money.  Whatever your resolution, whatever progress you have or haven't made comes down to choices… lots of tiny daily choices that add up to a big change.   Saving money…losing weight…can and will be affected by the changes you make.  The first change should be your outlook.  The way you look at the resolution you made… the resolution that is now feeling like a burden.
For example, my own journey to learn to save money was forced on me as a young stay at home mother of four children. I often complained about the fact that I had no extra money and no real way to make money.  One day my mom gave me a piece of advice that helped changed my attitude.  Her advice "Sometimes the best way to make money is to save money."   Somehow that made sense to my foggy brain and made saving money seem like an opportunity.    Saving money became a challenge and I began to seek out opportunities to save, even if it was only a few cents on this or that, or a few dollars here or there.
Today, it dawned on me that our New Year's Resolutions are often born out of what we consider to be something we need to do but don't necessarily want to do.  Year after year we make resolutions that we don't keep, in part because of our attitude toward our resolutions.  Think about it how many times have you've said "I need to start saving money this year."   I've often made resolutions that started with "I need to…."  I'm sure others could almost hear the obvious distaste for the whole idea in my tone of voice.
Funny, how we consider something we need to do as almost repulsive at times.   This year I'm adopting a new attitude and I'm saying to myself and others "This is the year I get to learn new ways to save money!"
This year, I am also looking forward to sharing some of the money saving tips that I've learned or been taught over the years with others through this blog.   Let's consider this a new year of unlimited possibilities and then begin taking baby steps toward our goal!
I'm a wife and mother of four homeschool graduates. I enjoy walking, reading and writing. I also love to do almost anything creative from taking photos to painting furniture. I'm an imperfect mom with a less than perfect family learning to walk by faith in Jesus through life's daily challenges. >>Read More