Photography
All of the photographs on this blog were taken by me unless otherwise noted. Pictures were taken on my iPhone (Super Fancy, huh? lol). I have not editted my pictures aside from adding the logo or copyright information to them. Pictures are protected by copyright and should not be used by others unless written permission is granted. Requests to use images can be emailed to  contact@allthingsmoms.com.
You may notice a diffence in quality in some of the photographs on this blog. The same recipe and phone were used in taking all of these pictures and absolutly no editting was done to the picture except adding the logo.  The difference is simply looking for the right light and using the right accents. When I realized this I started re-taking some of my favorite pictures again.  The difference speaks for itself. I love the new photos! Almost makes me look professional 🙂
WARNING- Some of these photos are really bad- prepare yourself!
Before and After of the Whole Wheat Waffles– Using a white plate, better lighting and accents made a huge difference! These waffles may just be my favorite blog pic now.

Before and After of the Waffle Brownie – A better light and angle made these brownies look as good as they taste!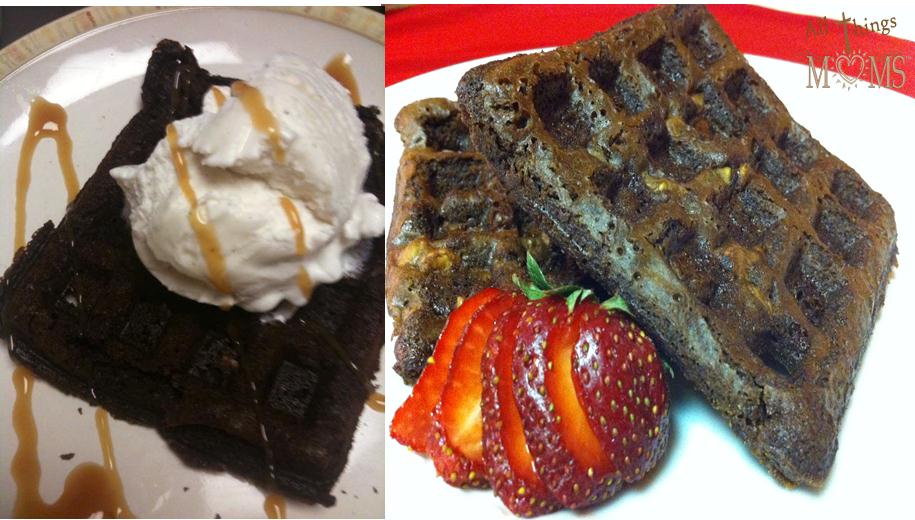 Before and After of the Restaurant Style Taco Salad –  A colorful plate, better light and some freshly grated cheese made all the difference.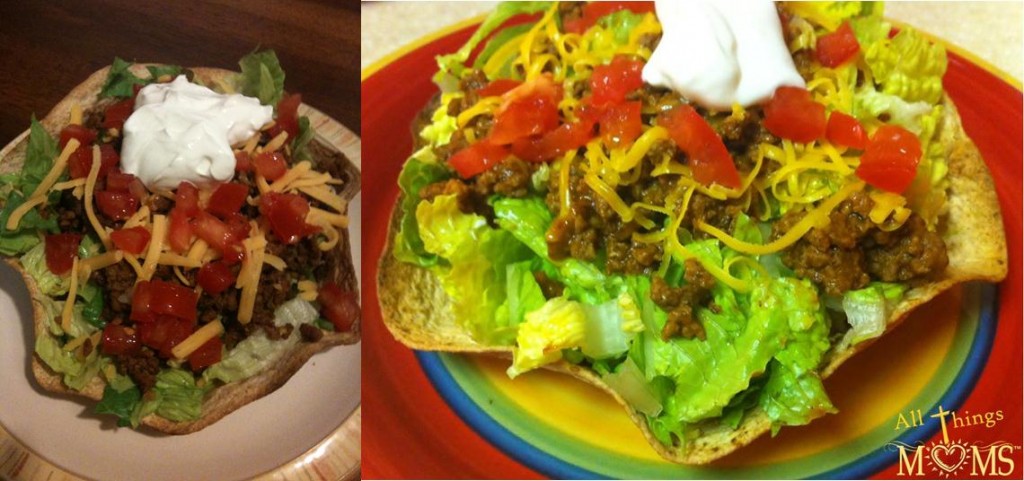 To learn more about Food Photography check out Pinch of Yum's e-book below: