Berry Cheesecake Trifle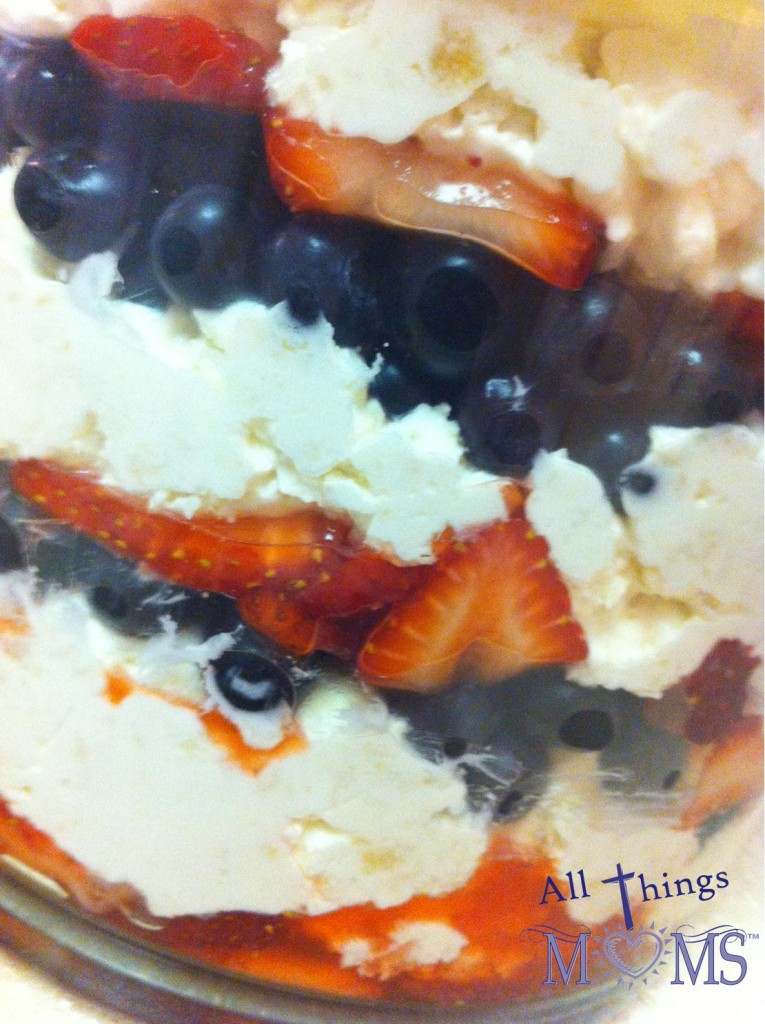 We're experiencing a serious heat wave in North Carolina this weekend- forecasts for temperatures up to 106°… in June! I'm so glad to be done freezing corn and canning beans! When I finished yesterday morning I really didn't do anything for the rest of the day. Well, except maybe drool over some of my favorite food blogs and the thought of this yummy trifle.
This is actually the first trifle I think I have ever made and all I can say is WOW! Why did I wait so long to try one of these things?? I guess it's because they look so pretty- it makes them look intimidating and time consuming – but they are not! It was actually one of the easiest things I've ever made! I made one last week for a Sunday School get together and it was a hit! It's cool, creamy and refreshing! Perfect treat for a hot day like today and the red and blue berries would make it a great Fourth of July dessert too!
Berry Cheesecake Trifle
Ingredients
2 (8 ounce) packages cream cheese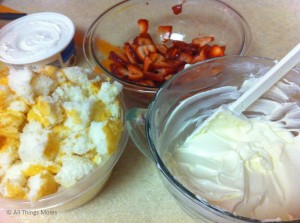 1 cup sour cream
1 cup powdered sugar
1/4 teaspoon vanilla extract
1/2 teaspoon almond extract
1 (12 ounce) package whipped topping, thawed
1 angel food cake, torn into bite sized pieces
1 1/2 quarts fresh strawberries, sliced
1 1/2 quarts fresh blueberries
3 tablespoons granulated sugar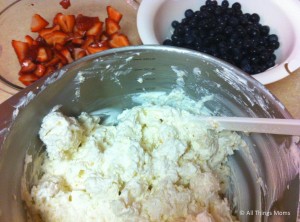 Directions
1.  Cream together the cream cheese and powdered sugar in a large bowl. Add sour cream, vanilla and almond extract. Set to the side.
2.  Combine strawberries and sugar, set aside.
3.  Fold whipped topping into cream cheese mixture. Add the cake pieces and fold lightly.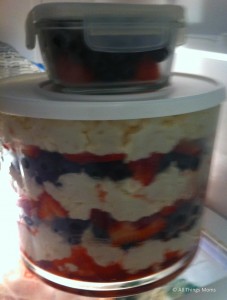 4.  In a large glass bowl layer the dessert starting with strawberries, then cake/cream cheese mixture, then blueberries. Continue layering until finished about 3-4 layers depending on the bowl.
5.  Cover and chill well. Garnish with additional blueberries, strawberries and whip cream if desired.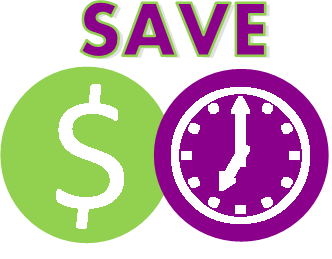 Save Money by purchasing the Angel Food Cake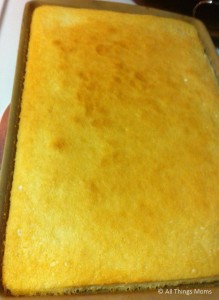 mix and make it yourself. Angel Food cake premade averages $4.50, box mix $1.50.
Save Time by cooking the cake in a large bar pan or jelly roll pan. Cooking in a traditional bundt pan takes 65-90 minutes and requires 1-2 hours of cooling. I prepared my cake in the large bar pan and the cake was done in 18 minutes and cooled in 20 minutes!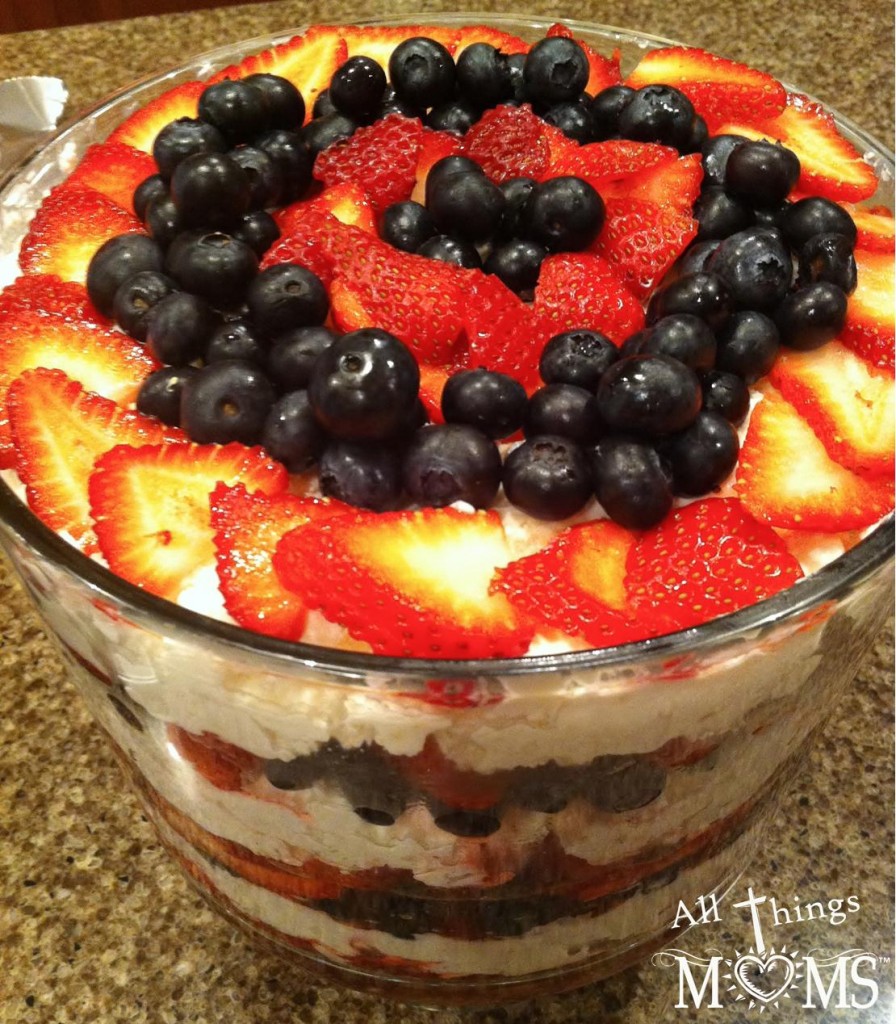 Source: Trifle E-Cookbook compiled by Pampered Chef Consultants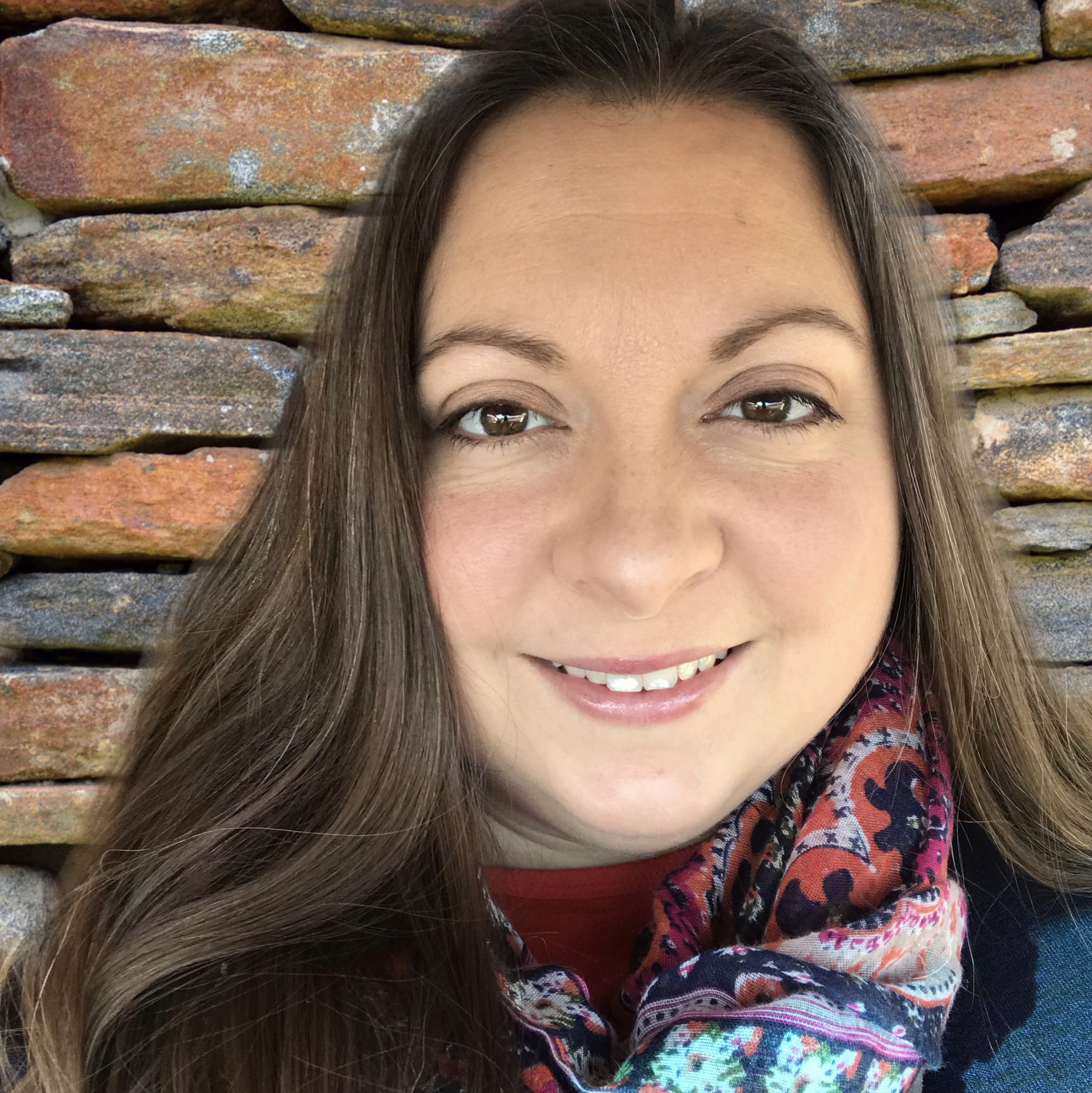 Hi! I'm Paula, a wife and mom by both, birth and adoption. We are a homeschool family and are also therapeutic foster parents. I enjoy spending time with our horses, gardening or going on adventures (usually in our backyard) with my family. We love Jesus and strive to honor Him in all we do. Want to know why I started All Things Moms? >>Read More