Caramel Walnut Bars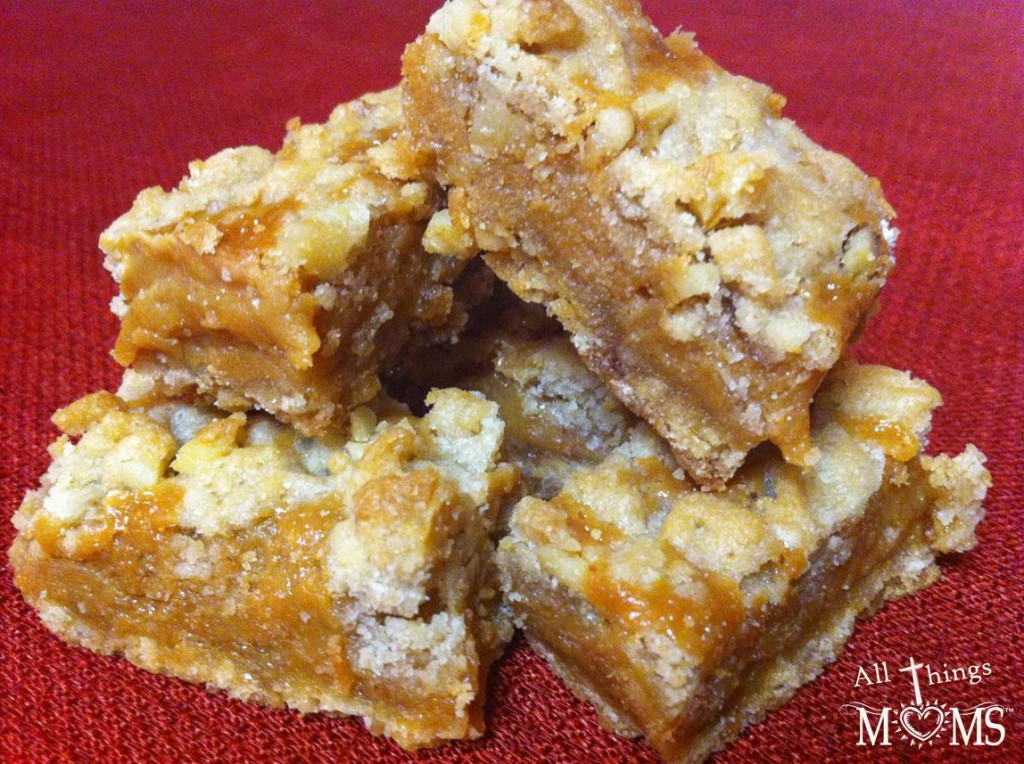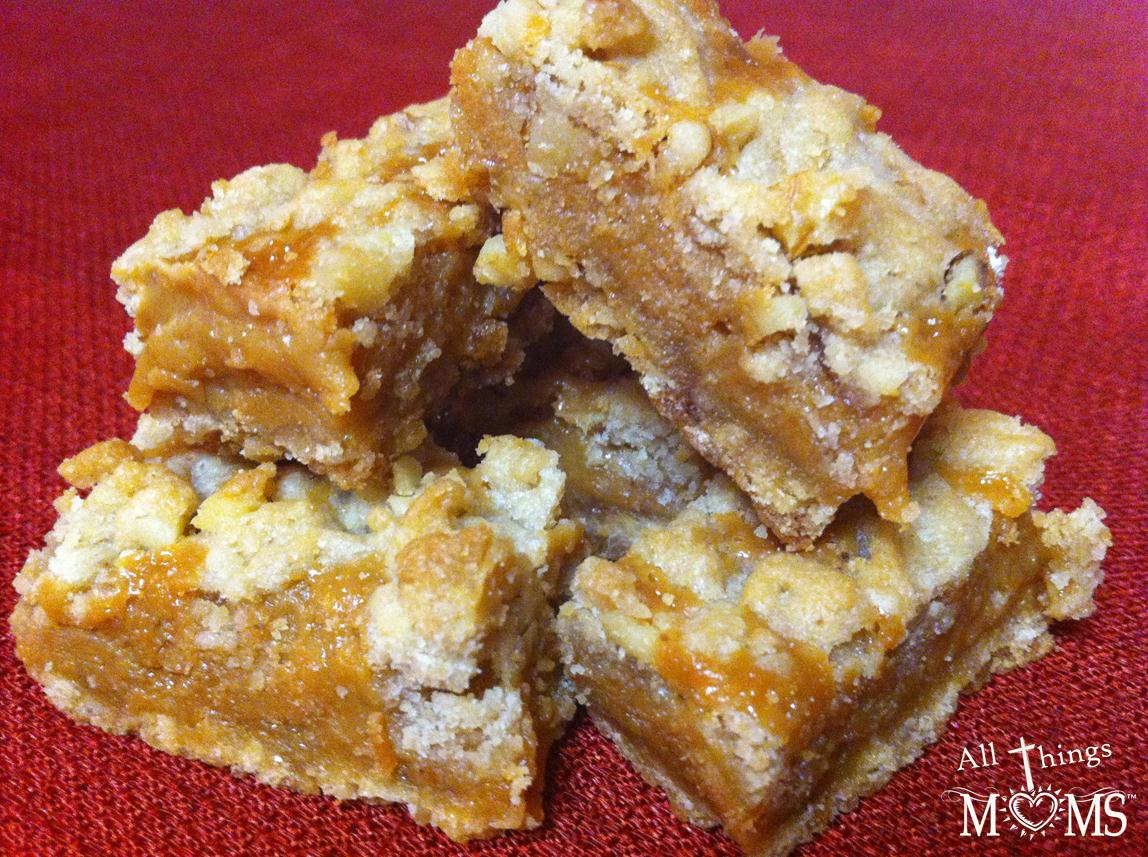 Wow! A week away from Christmas, already? If you are like me you probably have a busy week ahead with lots of places to go and things to do, most of which probably require bringing a little dessert or snack.  What to bring, what to bring? It needs to be quick, easy and taste delicious!  I went to my first Christmas party of the year this past Saturday and found the answer to that question – Caramel Walnut Bars!
These things are delicious! I loved them so much I got the recipe from the host (the BEST Pampered Chef director ever!) before I left, picked up the ingredients on the way home and got up early and made them the next morning before going to some more Christmas get togethers. Everyone LOVED them and asked for the recipe, so here it is! Enjoy!
Caramel Walnut Bars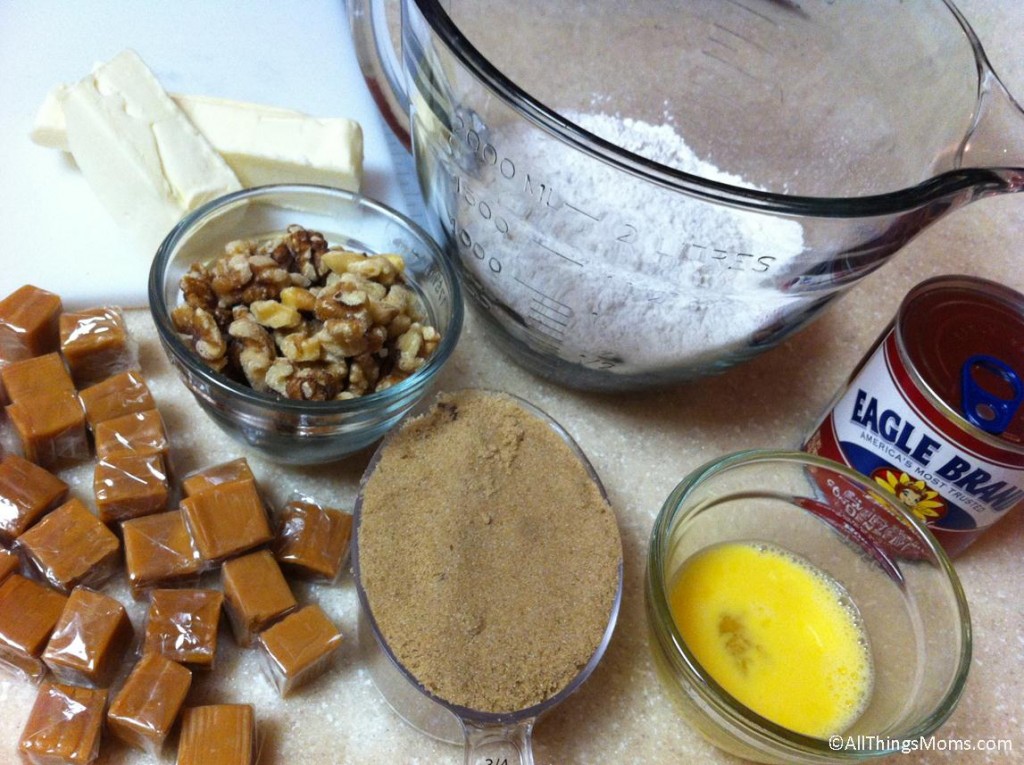 Ingredients
2 cups unsifted flour
3/4 cup packed brown sugar
1 egg, beaten
3/4 cup cold butter
3/4 cup chopped walnuts
24 Caramels
1 can (14 oz) Sweetened Condensed Milk
Directions

1. Preheat oven to 350 degrees.
2. Combine flour, sugar and egg into a small bowl. Cut 1/2 cup butter in until crumbly. Stir in walnuts.
3. Reserve 2 cups of crumb mixture to the side. Roll or press remaining mixture out in a thin layer in a 9×13 pan lined with parchment paper.
4. Bake for 15 minutes.
5. Melt caramels, sweetened condensed milk and 1/4 cup butter in microwave safe container in 30 second intervals until completely combined as a sauce. (You can also do this in a saucepan on low heat)
6. Remove crust from the oven and pour caramel sauce evenly over the top.
7. Top with remaining 2 cups of crumb mixture and bake an additional 20 minutes until bubbly.
8. Allow to cool and cut into small bars or squares.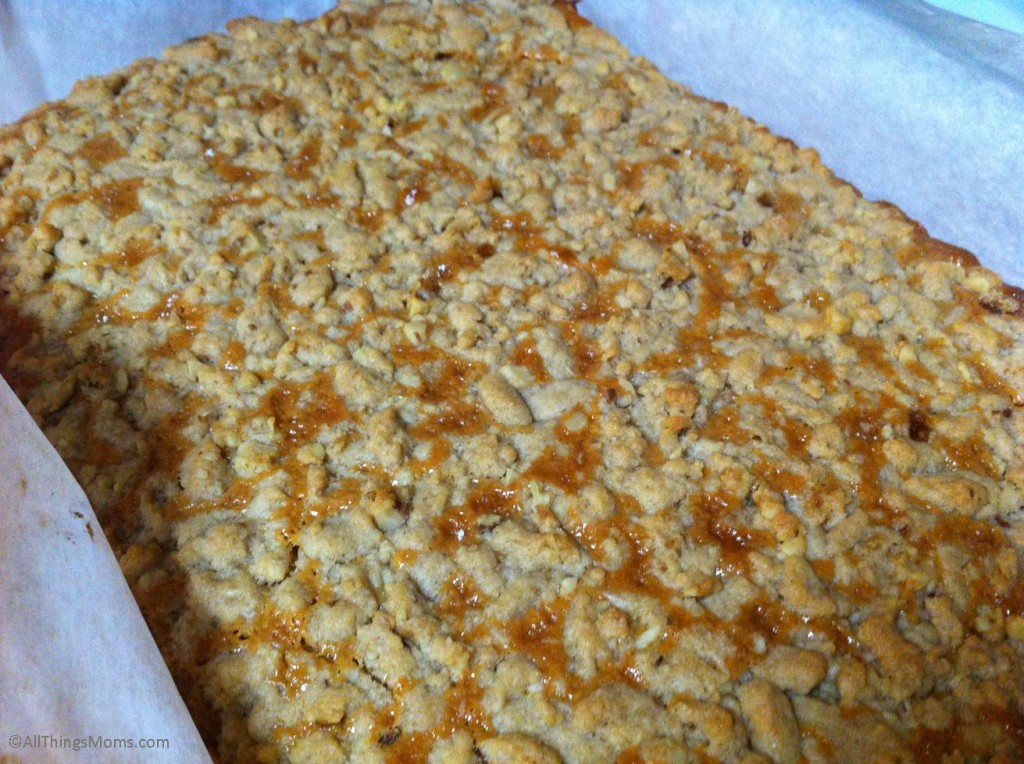 Enjoy! Recipe makes approximately 50 bars (1″ x 1 1/2″)
These would make a great addition to a cookie swap or homemade goodies gift basket!   Stay tuned all week for more quick, easy and delicious goodies to take to your Christmas gatherings!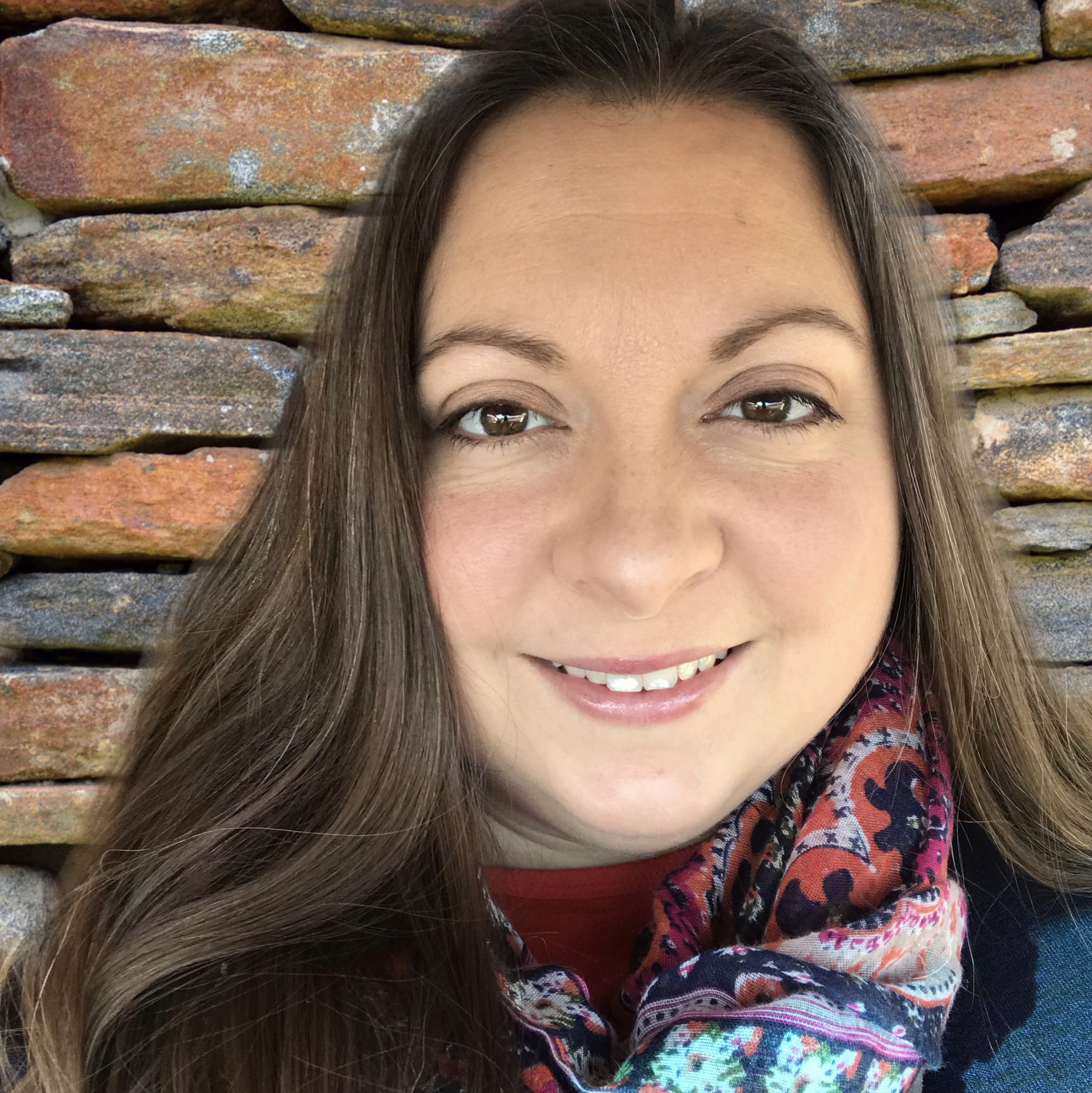 Hi! I'm Paula, a wife and mom by both, birth and adoption. We are a homeschool family and are also therapeutic foster parents. I enjoy spending time with our horses, gardening or going on adventures (usually in our backyard) with my family. We love Jesus and strive to honor Him in all we do. Want to know why I started All Things Moms? >>Read More