Cheesy Barley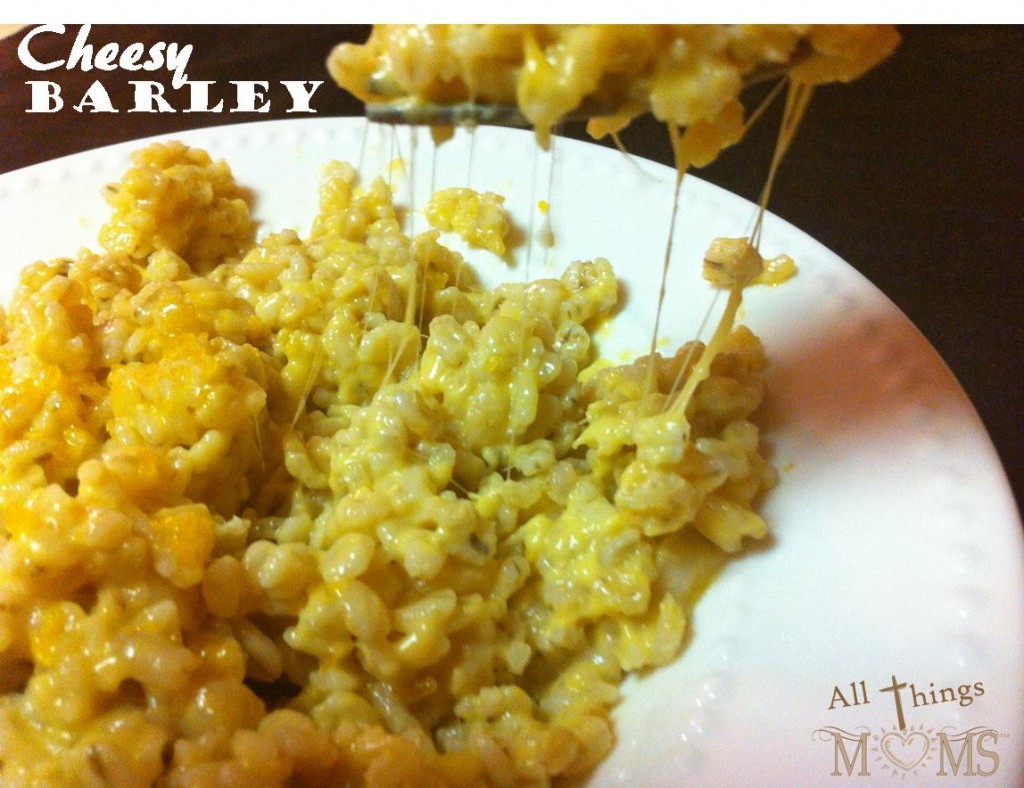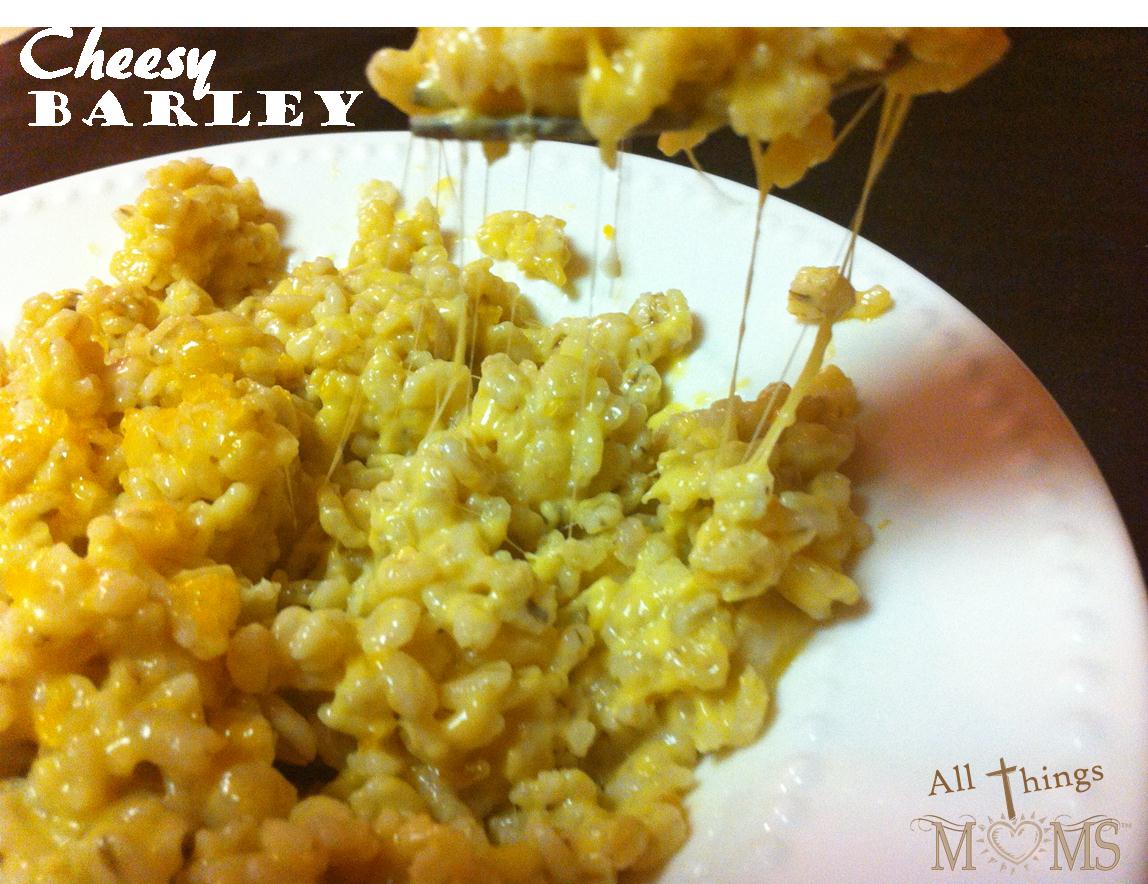 Barley.. at some point or another you may have gotten some barley for a recipe and thought to yourself "Just what am I going to do with the rest of this?" You may have even bought some because you knew it was a healthy grain and wanted to make something with it but I bet you're still stuck wondering how to enjoy it other than the occasional soups. Well.. look no further.. I'd like to introduce you to Cheesy Barley. My own personal creation to use that healthy grain as a side dish everyone in your family will love.
This creation is both easy and delicious. I stumbled upon it one evening while trying to decide what to have with dinner. For whatever reason I wanted mac and cheese, not what I normally like but I wanted something different. One little problem.. the convenient little blue box has not been seen in this house for 2 years. (Gasp! Yes, we still survive and no it's not because we can't afford it. lol) It's just not good for you and we choose not to buy it. If we make Mac and Cheese it's the good old fashion kind with real ingredients. Unfortunately the old fashion kind takes way to much time for spur of the moment meals. I needed something quick!  That's when that little box of barley caught my eye and this Cheesy Barley was born.
Barley provides a very close texture to pasta but has a lot of nutritional advantages over it. It's high in fiber, antioxidants, vitamins, minerals and is a good source of protein. It is also known for it's ability to lower cholesterol and maintain blood sugars- preventing or managing Type 2 Diabetes. Barley is also very inexpensive. Two cups of cooked barley is only about 3/4 cup uncooked barley, so one small box goes a long way.
Cheesy Barley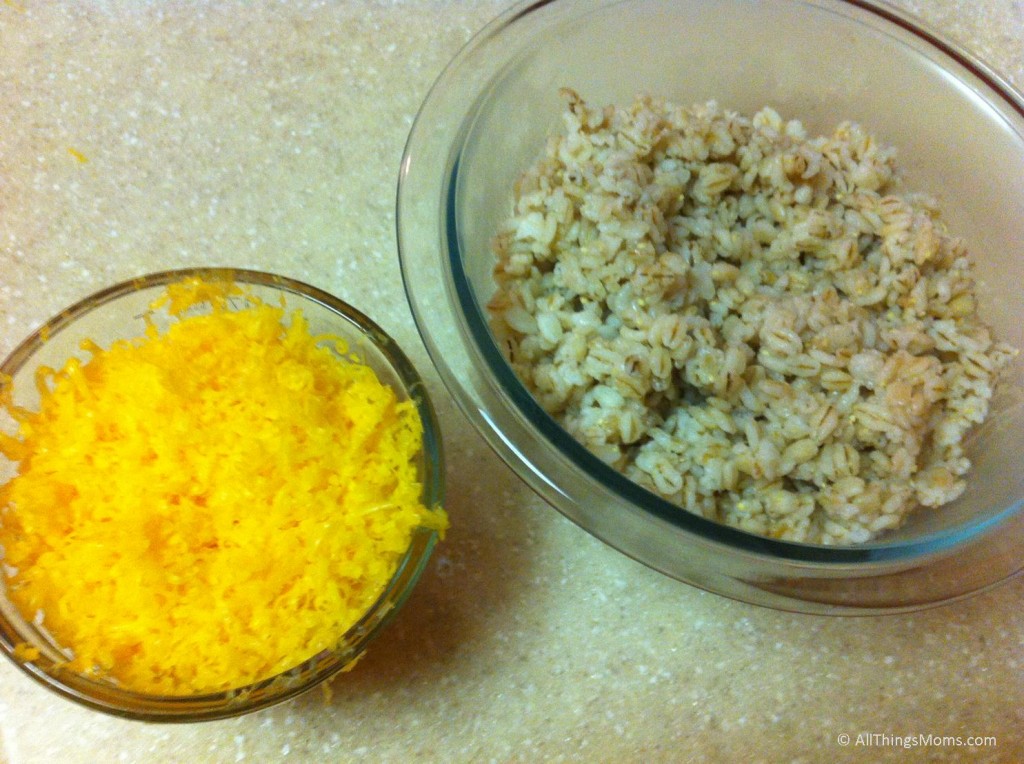 Ingredients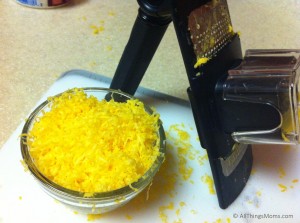 2 cups cooked barley (I used quick cook but you could also use pearled)
1 cup freshly grated cheddar cheese
salt to taste
Directions
1.  After barley is cooked and is still warm, stir in 1 cup of freshly grated cheese. If you are making your barley in advance you will want to warm it up so it will melt the cheese.
2. Add a pinch of salt to season to taste.
3. Enjoy!
Told you it was easy! This recipe makes 2 cups of Cheesy Barley and can be easily doubled or tripled for larger families. My 2 year old (and husband) gobble this stuff up every time I make it. It's a great, healthy alternative to that blue box stuff!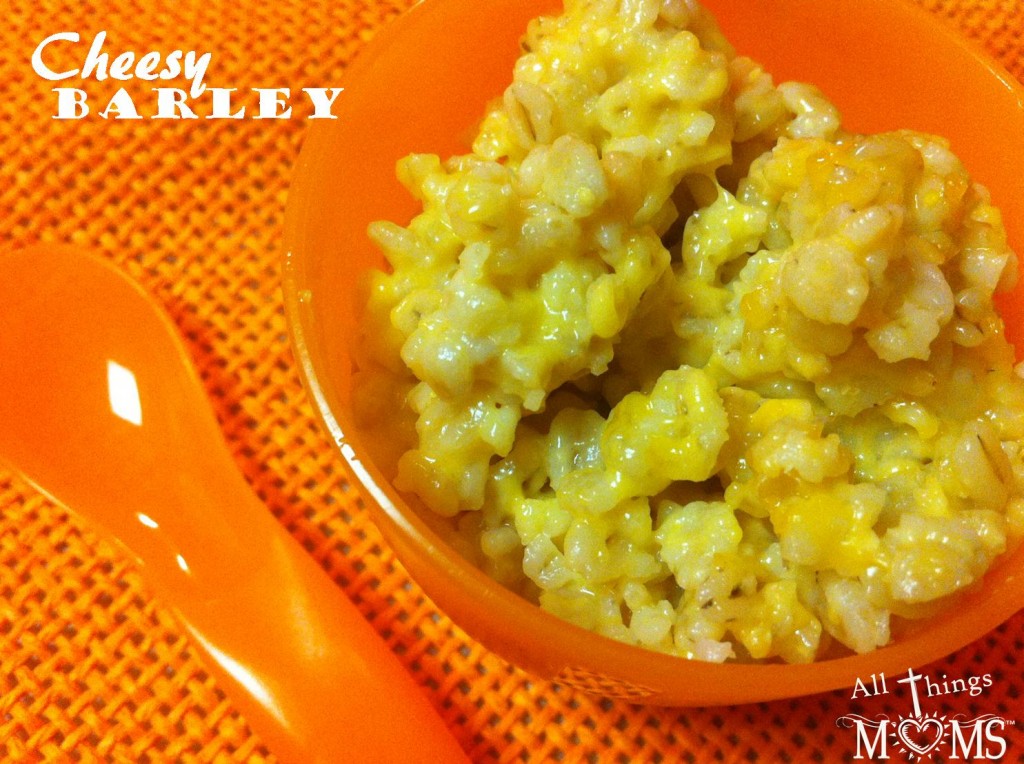 Do you have any creative recipes for barley? Leave me a comment and let me know-I'd love to hear them!
Source: All Things Moms Original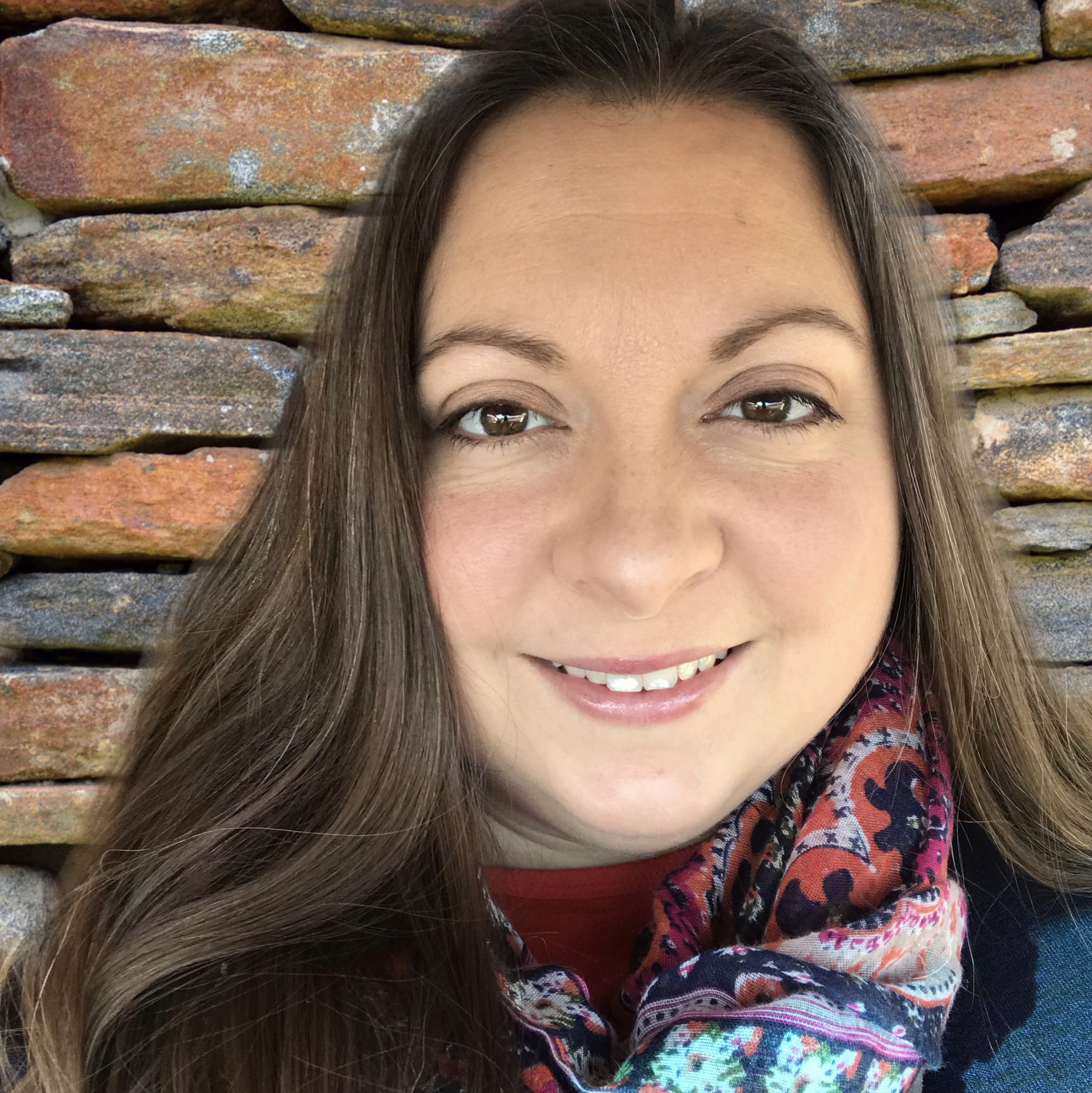 Hi! I'm Paula, a wife and mom by both, birth and adoption. We are a homeschool family and are also therapeutic foster parents. I enjoy spending time with our horses, gardening or going on adventures (usually in our backyard) with my family. We love Jesus and strive to honor Him in all we do. Want to know why I started All Things Moms? >>Read More