Chocolate PB2 Banana Pops + Giveaway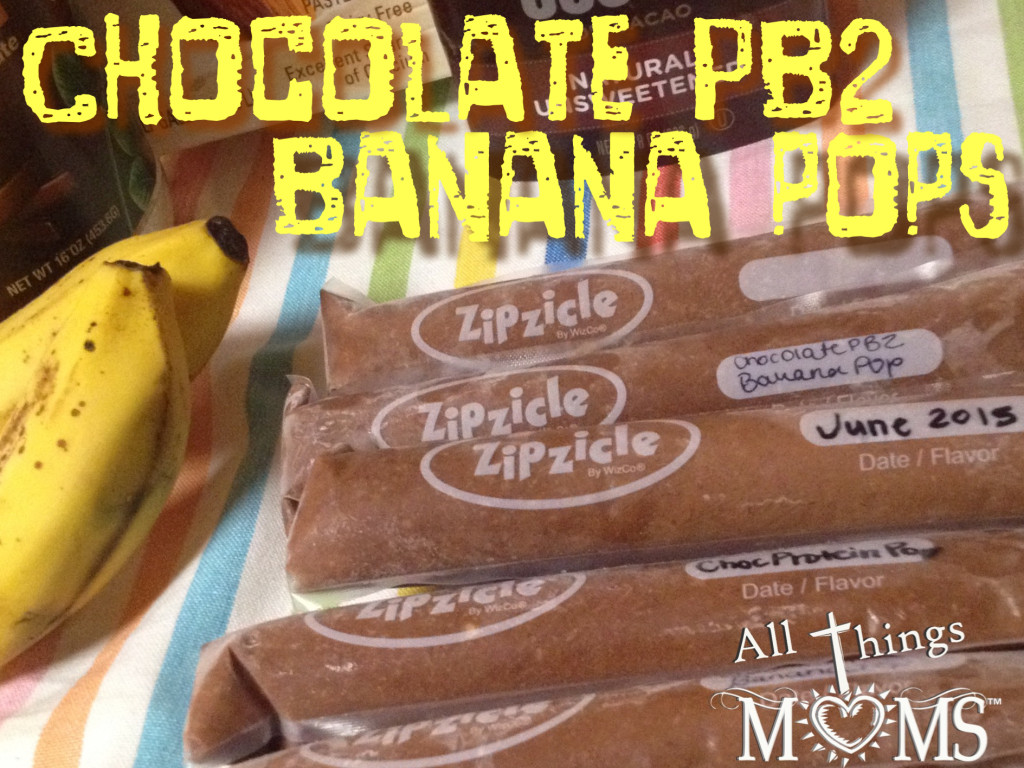 Summer has just begun and we're already in the middle of a heat wave. Temperatures in the high 90's all week. That's hot for this early in NC and we're not ready! My facebook feeds have all turned to broken air conditioner posts and pictures of the thermometer gauges in peoples cars. It's out of control.
Meanwhile, we've still got lots of outdoor stuff to take care of- yardwork, garden, horses and a little girl who loves to play outside, ALL day long. We need something to cool us off. A delicious, cool, healthy snack should do the trick!
I saw these awesome Zipzicle popsicle pouches last summer and knew I had to have them! Just pour in your favorite mixture, freeze and voila– popsicles! The possibilities are endless! I knew I'd love them so I ordered a couple of packs for myself and was given an 18 ct Zipzicle Ice Pouches and Neoprene Ice Pop Holder to give away to one of you! How awesome is that?! You can enter to win at the bottom of this post, but first, back to the popsicles!
Chocolate PB2 Banana Pops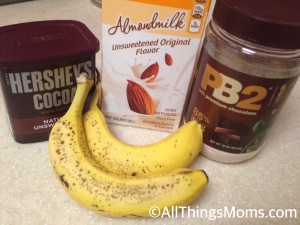 Ingredients
2/3 cup chocolate PB2
1 1/4 cup almond milk
2 tablespoons of cocoa powder
2 ripe bananas
Directions
1. Mash the bananas in a bowl. Mash should not have any large chunks, mash until very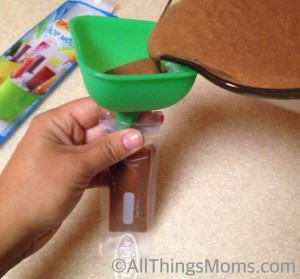 soft, almost liquid.
2. Add in remaining ingredients and stir.
3. Pour into Zipzicle, using a funnel.
4. Freeze, upright, until solid. (I froze in a pitcher to keep
Enjoy! Makes 6 popsicles
These are so good! Almost like a fudgesicle but without the guilt! Plus, you get protein from the almond milk and PB2! PB2 is great because it give you all the flavor and protein of peanut butter without the extra fat and oil! You can find it at your local supermarket, with the Peanut Butter.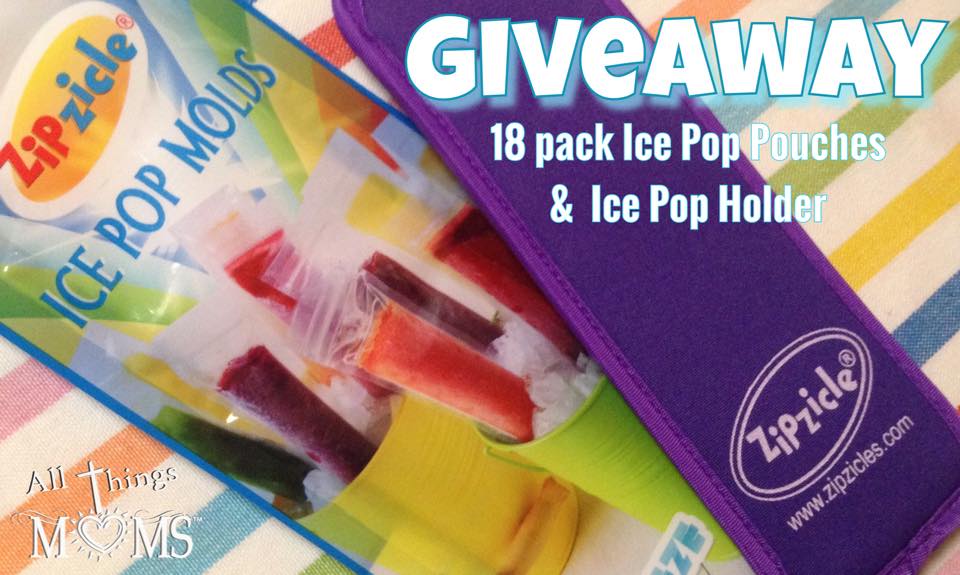 The Zipzicle pouches worked wonderfully! I can't wait to make more flavors!! You can find more recipes, get answers to frequently asked questions and place an order on their website – http://zipzicles.com/. Plus, you can enter to win the awesome prizes below!!