Christmas Bark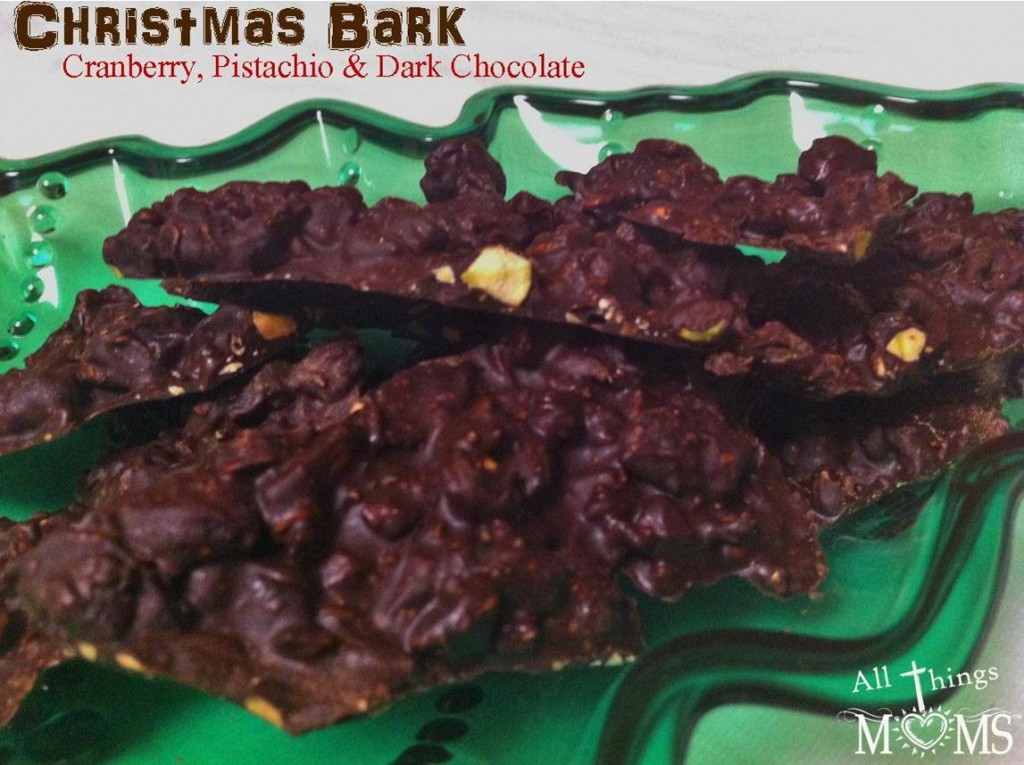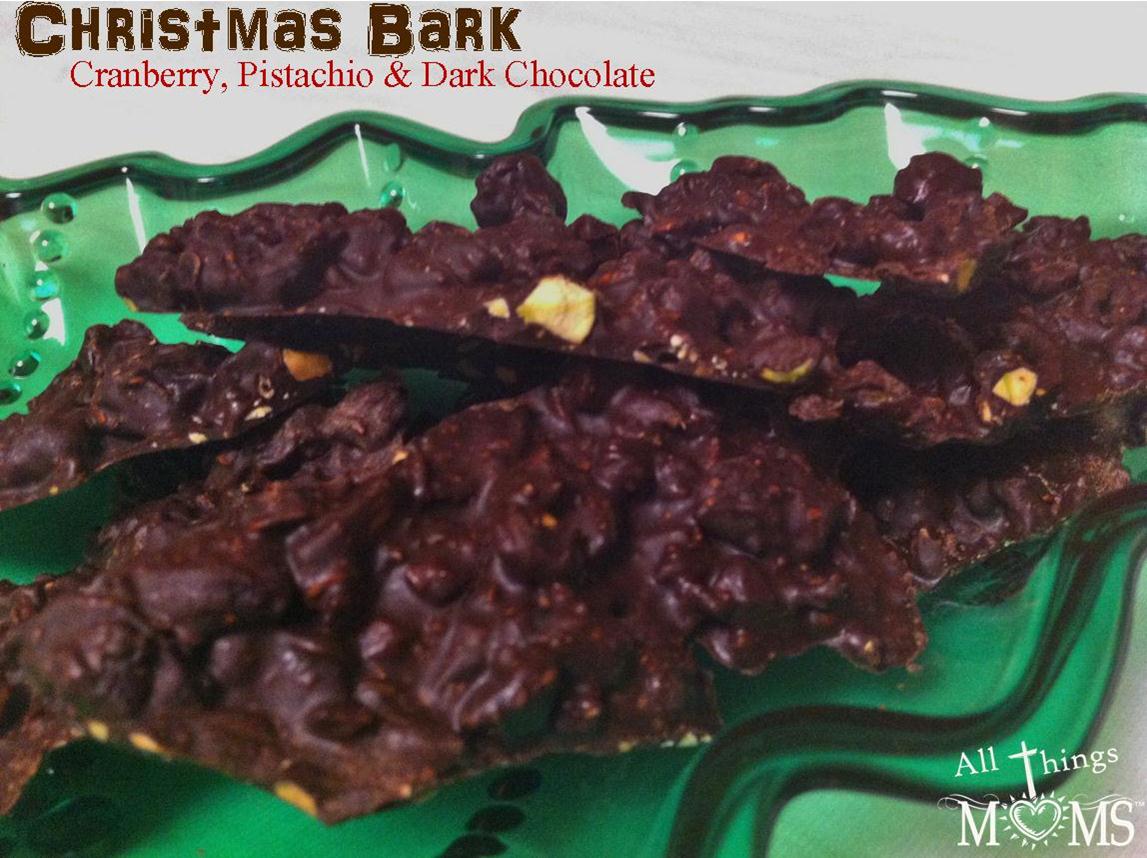 This is the bark that started it all! Well, my love for barks at least. 😉 I call it Christmas Bark because I found it at Christmas time and I usually make it at Christmas. It also has the red from the cranberries and green from the pistachios so it seemed fitting and easier to say than Cranberry, Pistachio, Dark Chocolate Bark.
You can call it whatever you want- Delicious Bark would be a pretty good name for it too. The cranberries give it a little sweet, tart taste and chewy texture and the pistachios add salty and crunchy to mix.. smothered in delicious dark chocolate – YUM! Plus it's good for you! Well… it is better for you than most of the other goodies calling your name this Christmas season! It's full of antioxidants, fiber, and even Vitamin C so you can enjoy this little treat guilt free!
Christmas Bark
Ingredients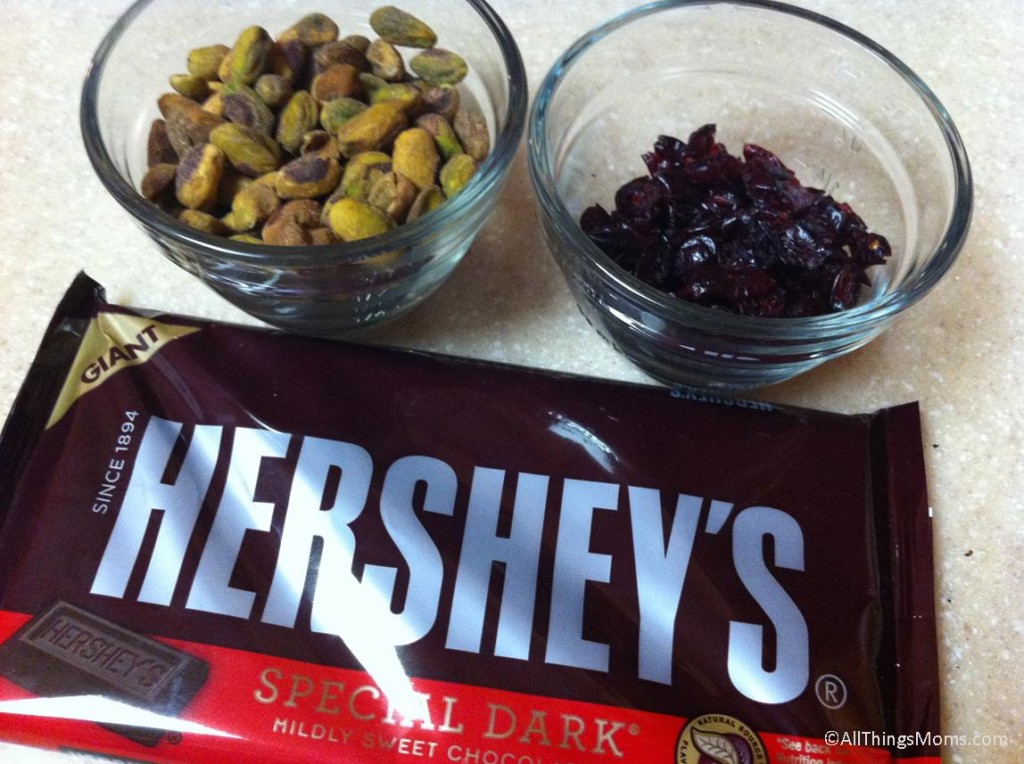 1/4 cup dried cranberries
1/2 cup shelled pistachios
1 large (6.8 oz) dark chocolate bar
Directions
1. Chop pistachios and set to the side.
2. Break candy bar into large pieces and using a microwave safe bowl, melt the chocolate in the microwave in 30 second intervals, stirring in between until smooth.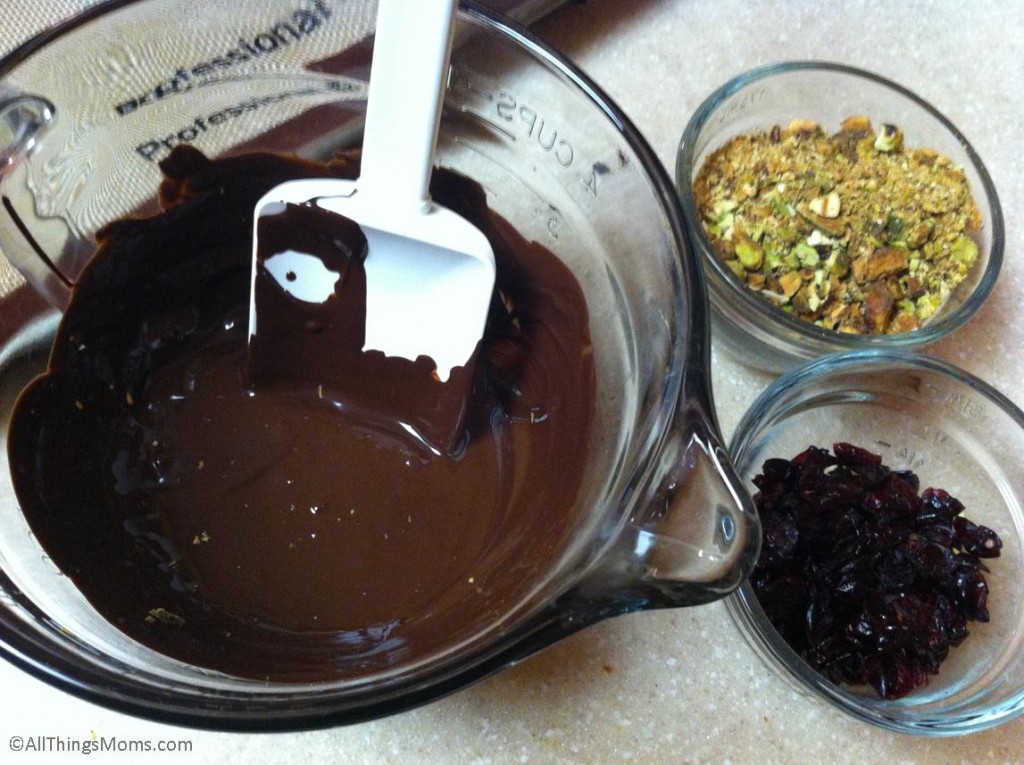 3. Mix the cranberries and pistachios into the dark chocolate. Pour out onto a parchment or silpat lined baking sheet and spread out thinly.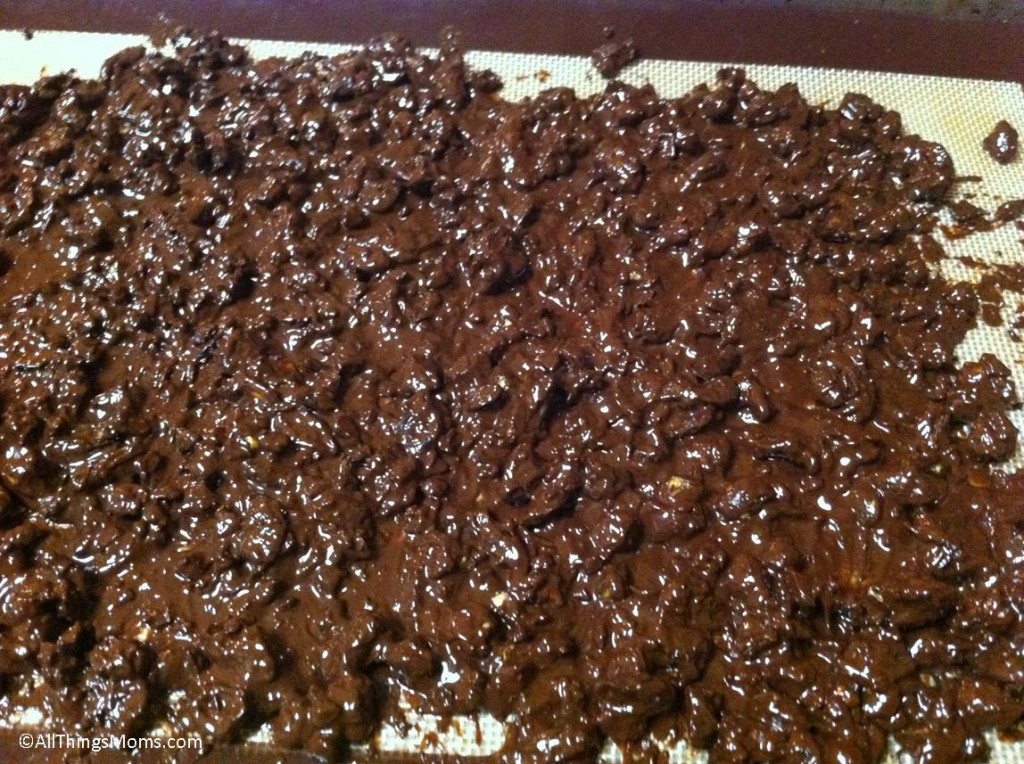 4. Freeze for at least 1 hour until set. (I don't recommend leaving this one overnight like the Cookies & Cream Bark because the dark chocolate can become discolored if frozen too long.) Break bark apart into pieces. Store in an airtight container. Enjoy!
This will also keep for up to 3 weeks in the refrigerator so it's a great make ahead item for Christmas parties or gifts- one less thing to have to worry about during the busy days. I like to make some ahead of time and keep in the fridge for a little late night chocolate bite 🙂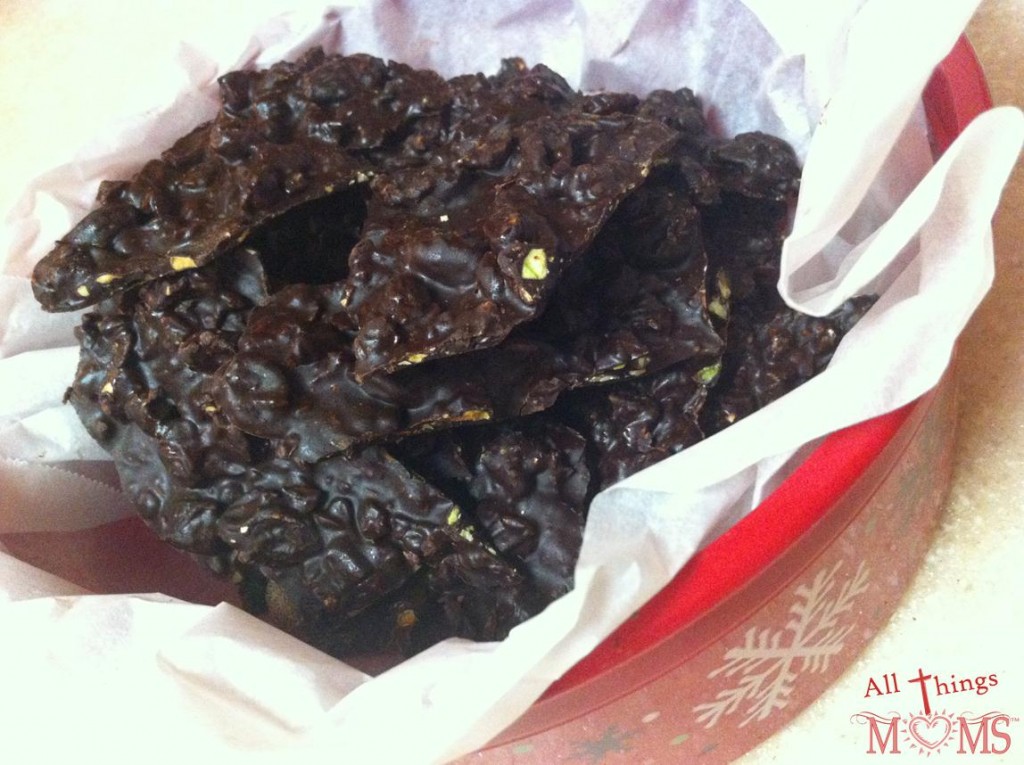 Recipe barely adapted from: SkinnyTaste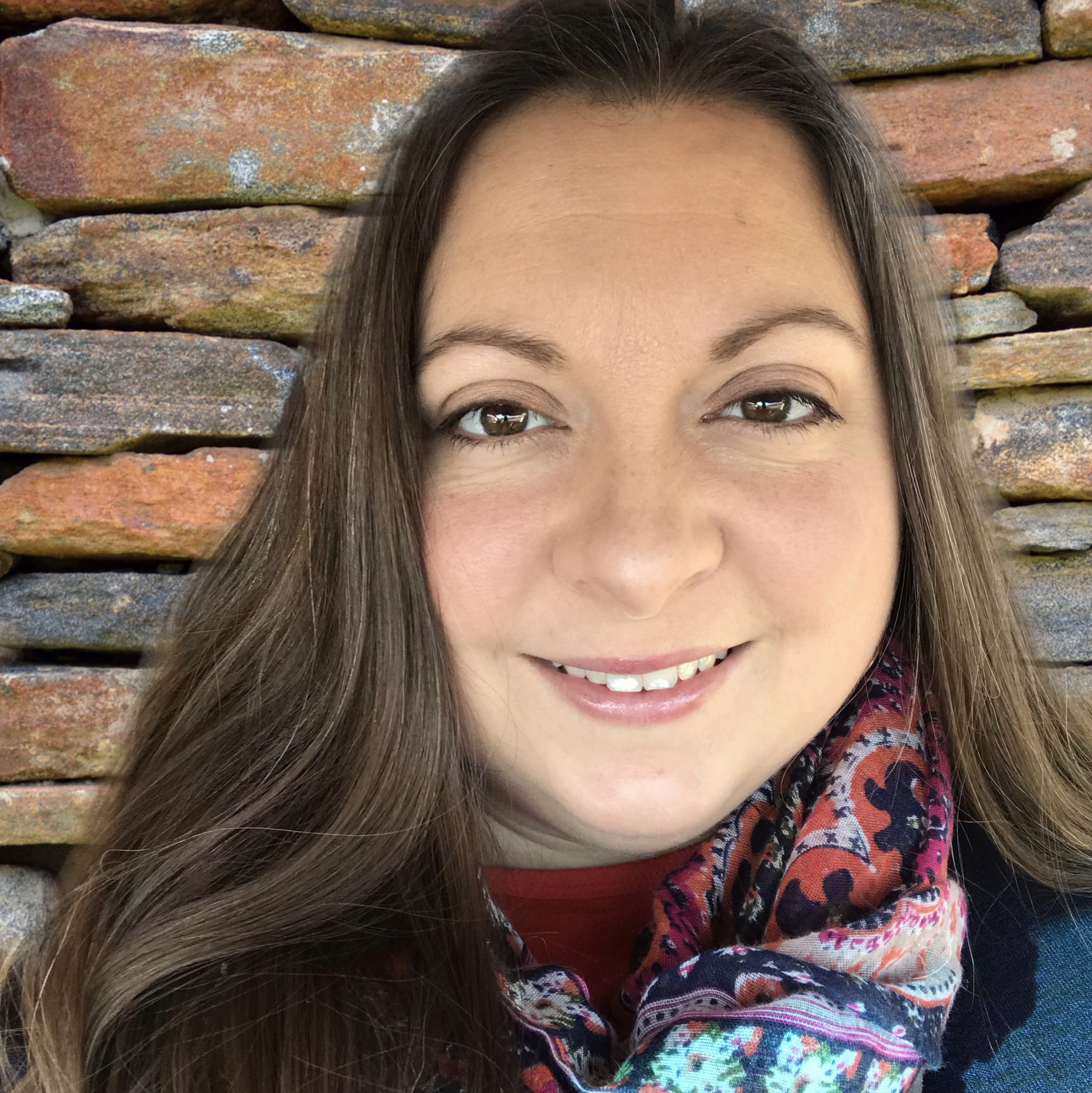 Hi! I'm Paula, a wife and mom by both, birth and adoption. We are a homeschool family and are also therapeutic foster parents. I enjoy spending time with our horses, gardening or going on adventures (usually in our backyard) with my family. We love Jesus and strive to honor Him in all we do. Want to know why I started All Things Moms? >>Read More