Printable Color Matching Game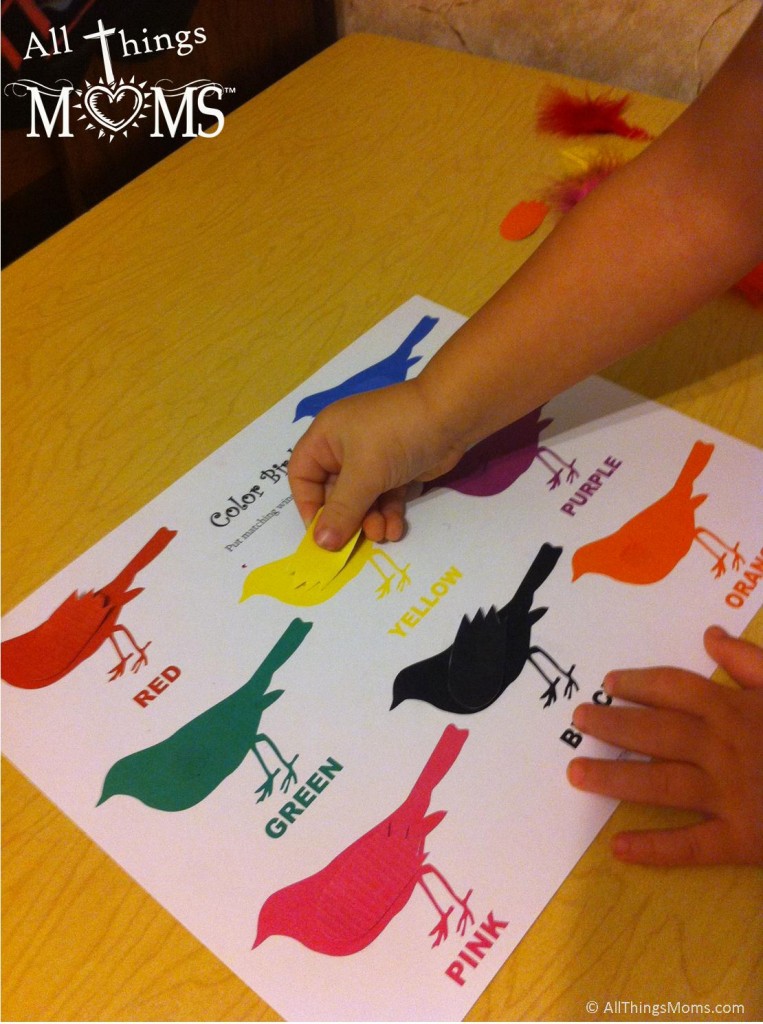 This weekend I was hunting through my craft boxes for a Sunday School craft when I pulled out the box with the feathers. You know the ones- they come in a large bag and are 8-10 different, bright colors. Well.. lets just say I may have forgotten to put the feathers back in the box because my office looks like some sort of strange, rainbow bird got caught in the ceiling fan – feathers everywhere! Life with a two year old is great!! No seriously, it is, even on our messiest of days I wouldn't trade it for the world!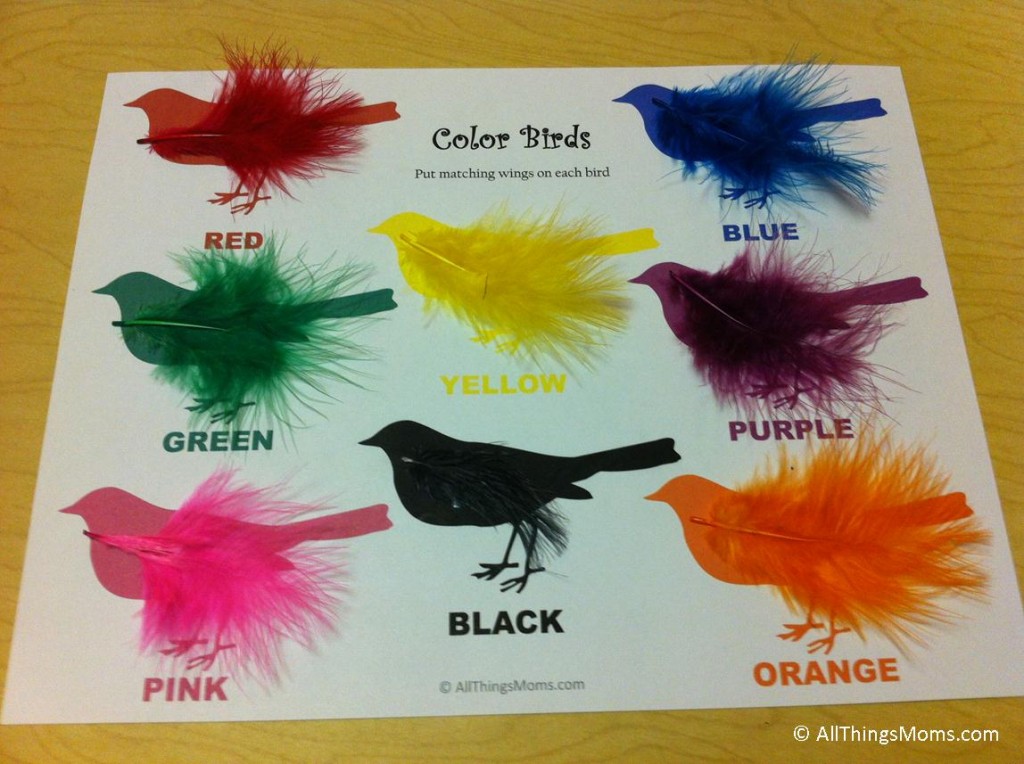 She obviously loved playing with the feathers so I decided to create a learning game where she could actually use them and not just throw them around on the floor. I'm pretty pleased with the result- it's simple but she LOVES it!  I also made some wings to use in place of the feathers (because hopefully we can get these things cleaned up soon). I printed the birds and the wings out on card stock. Cut the wings out and used glue dots on the birds to create a color matching game.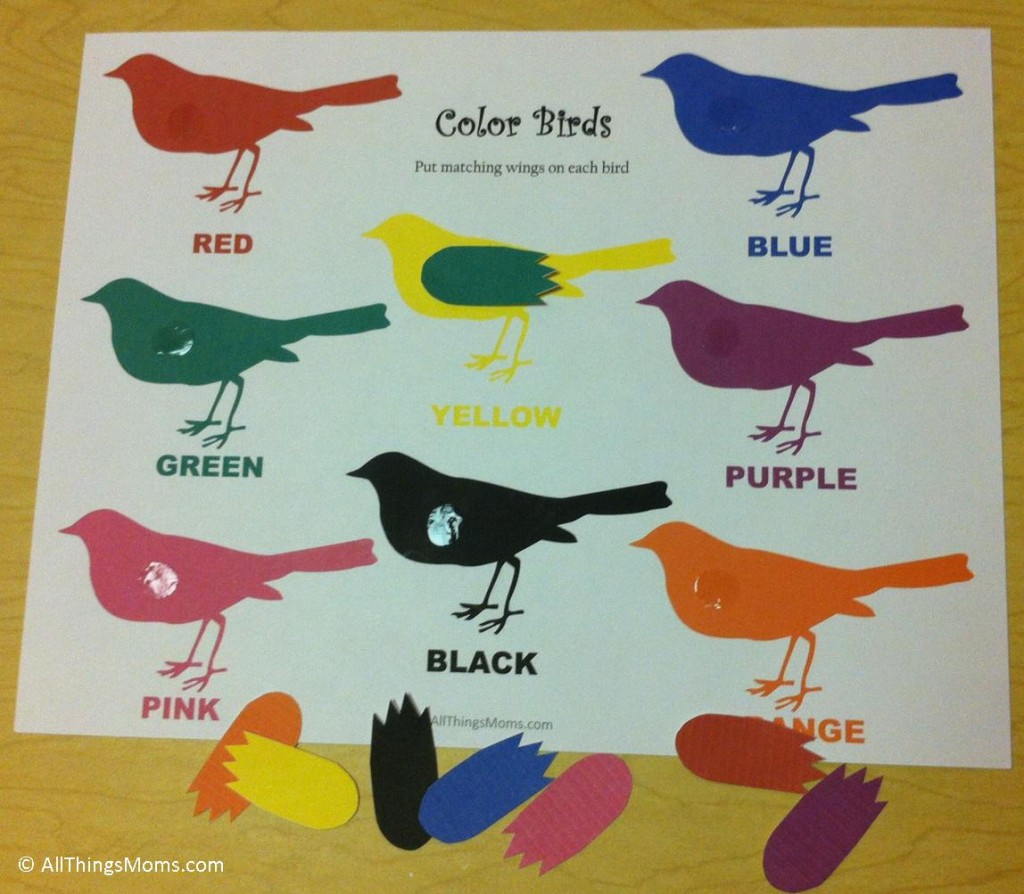 If you have never seen glue dots before they are awesome- you can pull the wings off and on without messing up the paper, when you're done you can easily peel the glue dot off and throw them out. They would have been great for a day or two, but I wouldn't have wanted to keep replacing them.  Then, yesterday evening I found some velcro dots for $1 at AC Moore! I am going to laminate the bird sheet and the cutout wings and attach the velcro dots so we can use again and again! This would be a great game for a quiet book or busy binder too!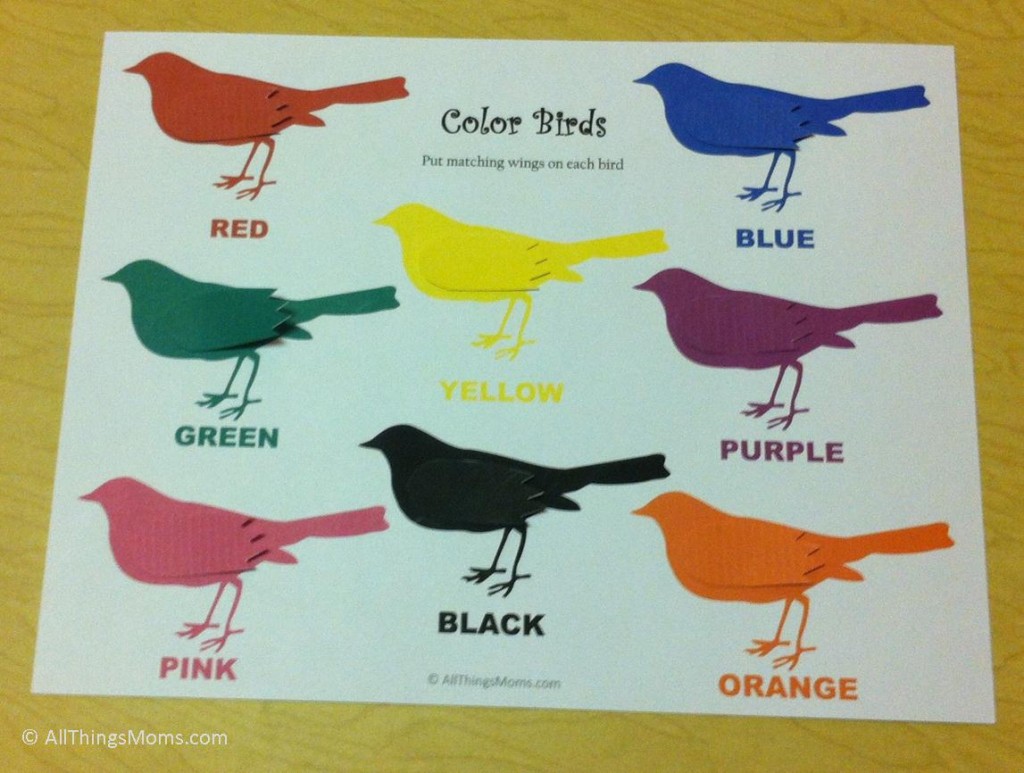 To print your copy of the Color Birds Color Matching Game, just open the PDF file below.
I'm so excited to share these printables with you! I hope your toddler enjoys them as much as mine did! She was so pleased with herself when she matched all the colors- Clapping her hands and squealing "YAYYY!!!"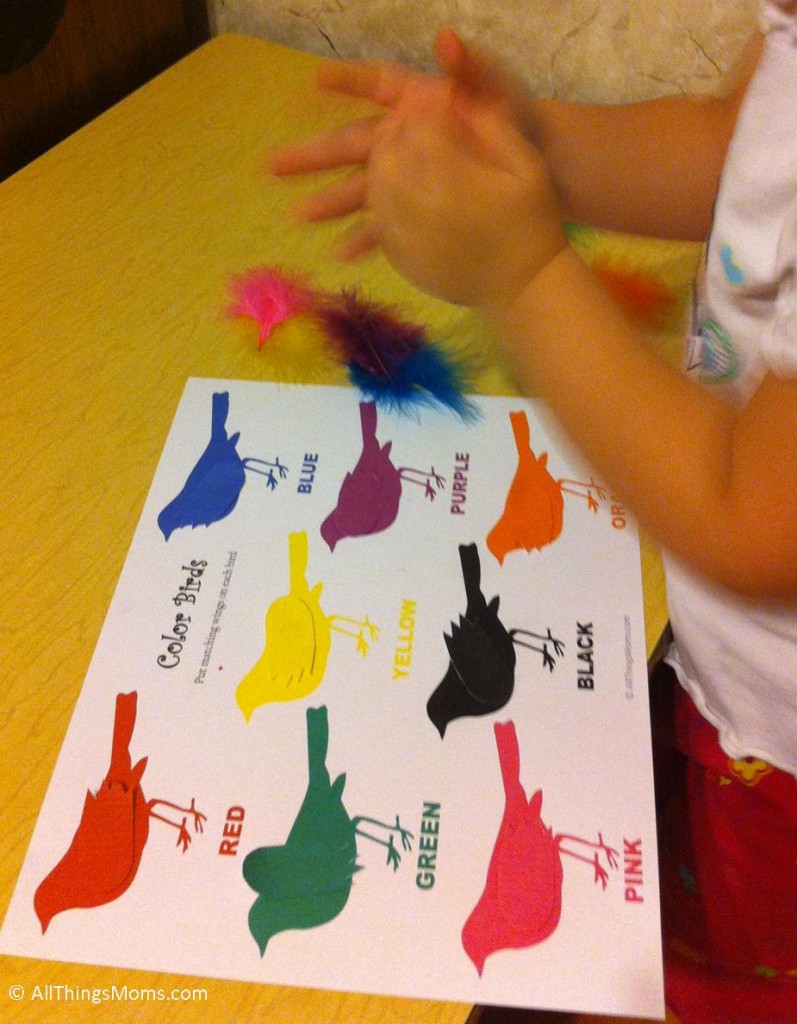 The following two tabs change content below.
Hi! Thanks for stopping by! I'm a busy at home mom who relies on God daily to give me strength. I have a wonderful husband, two daughters and a son. We homeschool, are foster parents and have been blessed by adoption. We try to live frugally, eat healthy, and give thanks to God in ALL THINGS!
>>Read More
Latest posts by Paula @ All Things Moms (see all)