Cookies & Cream Bark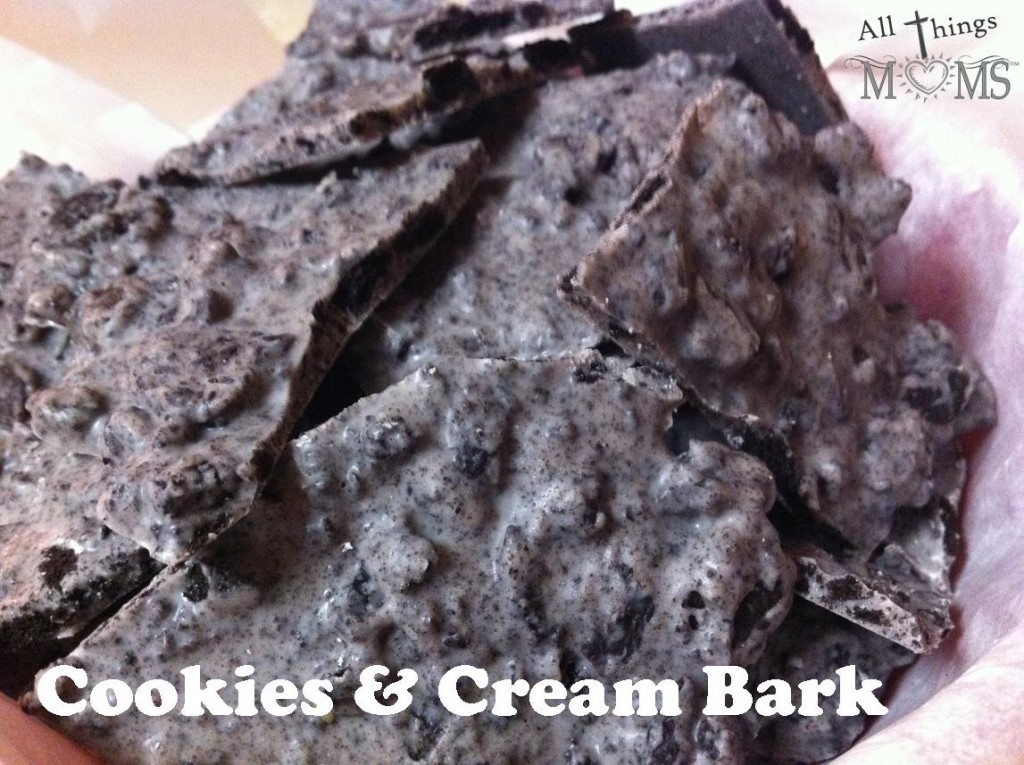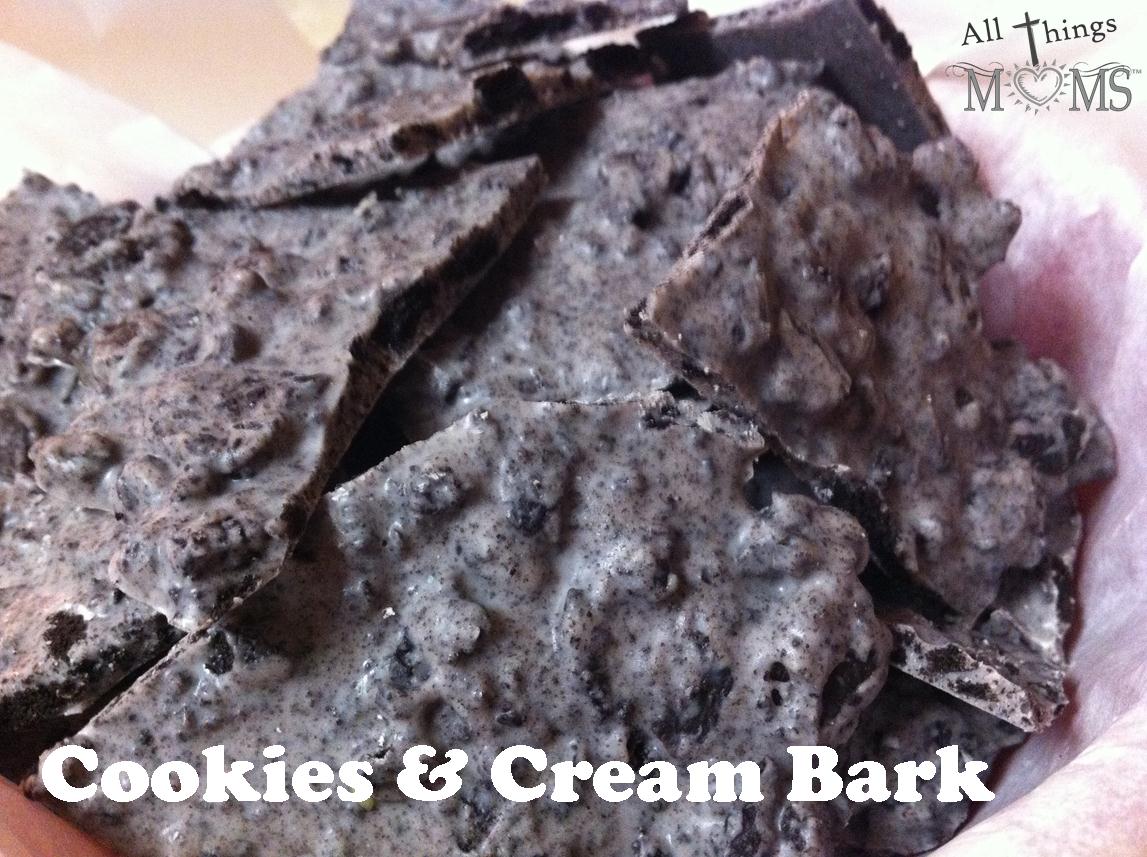 This recipe may be the greatest discovery of all time. It's only 2 ingredients, can be made in 5 minutes and keeps for up to 3 weeks. Seriously! Oh and did I mention it's fantastic!! I stumbled upon this last year when I was looking for homemade Christmas goodies to make for gifts and everyone always loves it.
Cookies and Cream Bark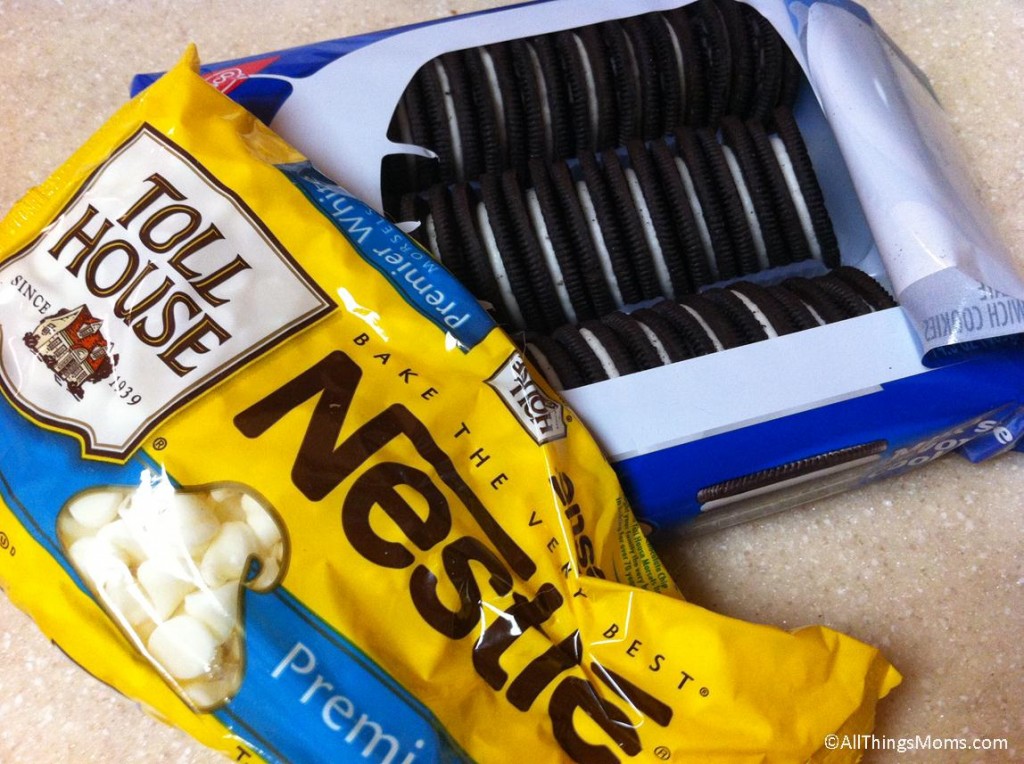 Ingredients
1 package white chocolate chips (12 oz)
18 oreos
Directions
1. Crush oreos and set to the side. I used my Manual Food Processor to do this in about 15 seconds but this would also be something fun the kids could do to help out in the kitchen.

2. Using a microwave safe bowl, melt the white chocolate chips in the microwave in 30 second intervals, stirring in between until smooth.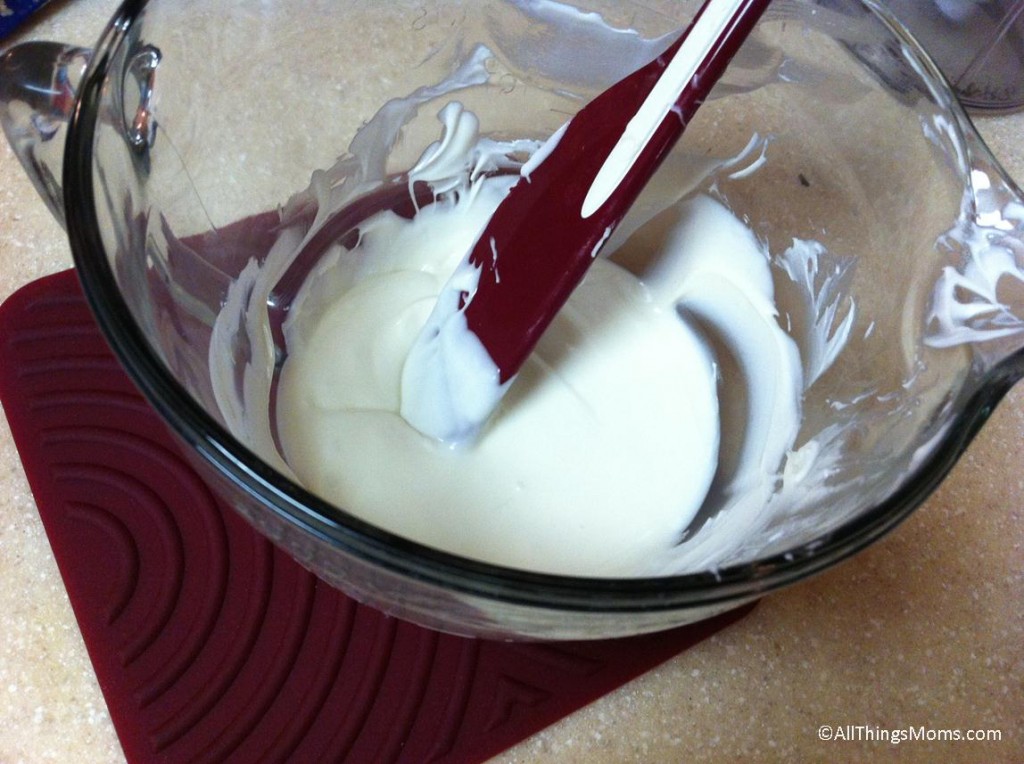 3. Mix the crushed oreos into the white chocolate. Pour out onto a parchment or silpat lined baking sheet and spread out thinly.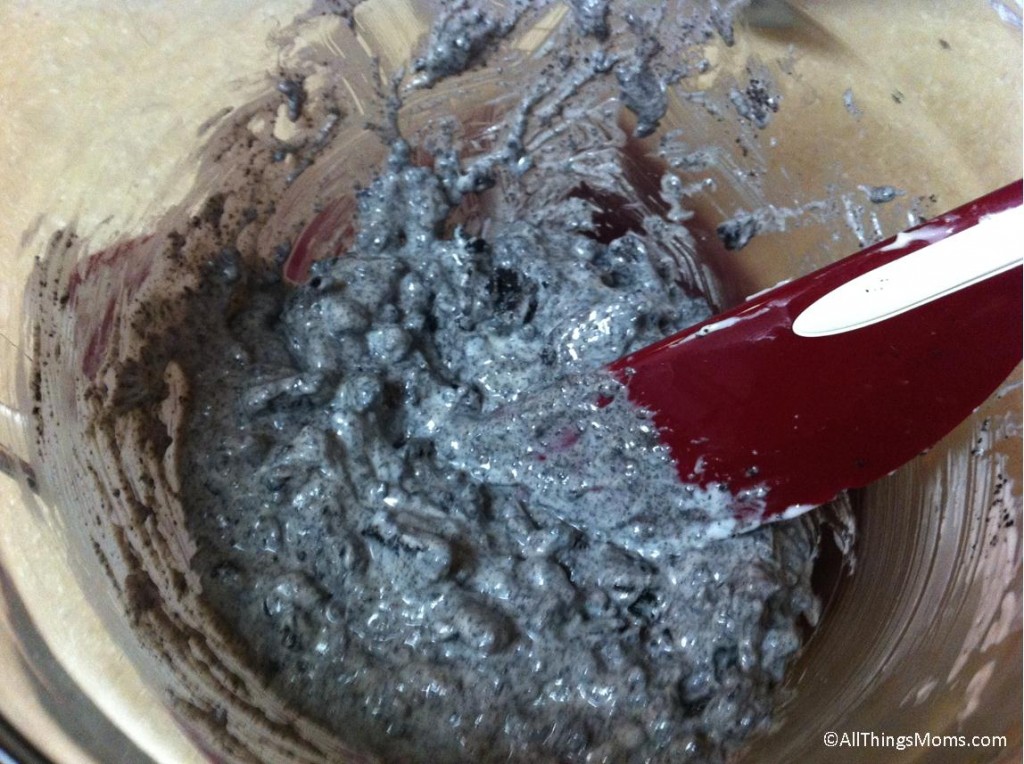 4. Freeze for at least 1 hour or overnight until set. Break bark apart into pieces. Store in an airtight container. Enjoy!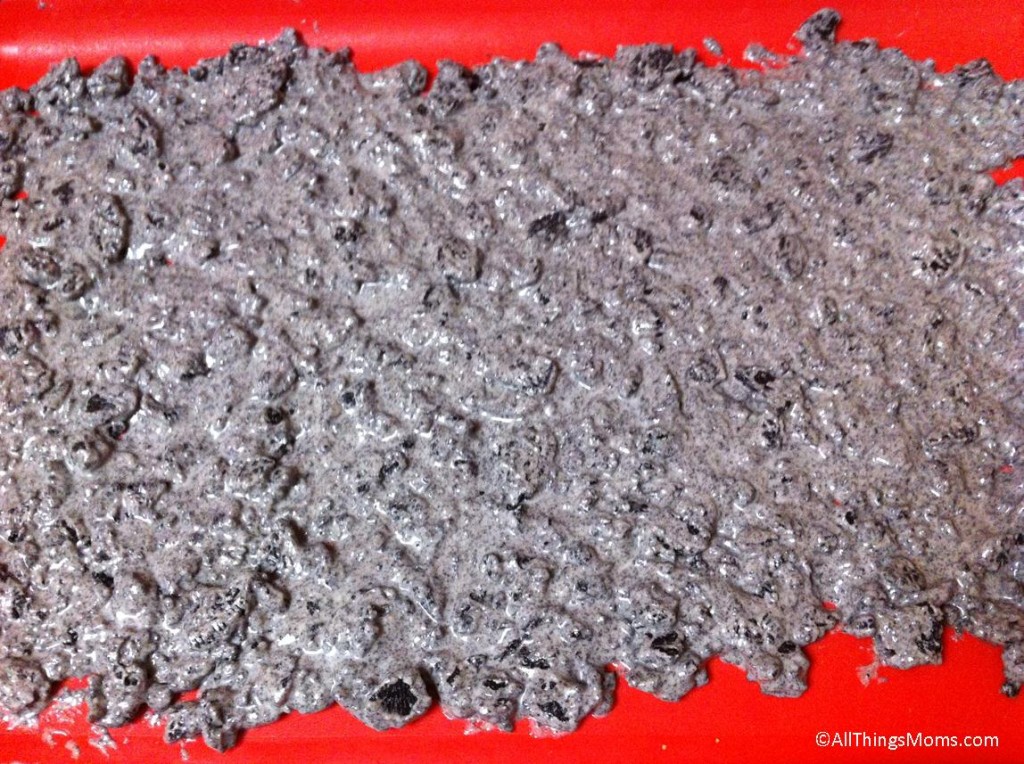 This will keep for up to 3 weeks in the refrigerator so it's a great make ahead item for Christmas parties or gifts- one less thing to have to worry about during the busy days.
Oh – and don't be surprised if you com home and find the other half of the package of oreos is missing… there is an oreo thief on the loose. He.. ahem.. they should be easy to find since they left and empty glass of milk at the scene of the crime next to the empty package of oreos. 🙂 I've heard their might be a ring of them so be prepared and buy an extra package at the store while you are there to save yourself a trip back. You might as well buy more chocolate too because once you taste this you are going to want to make more immediately! As much as you are going to want to keep it all to yourself, remember, this is a season of giving! 🙂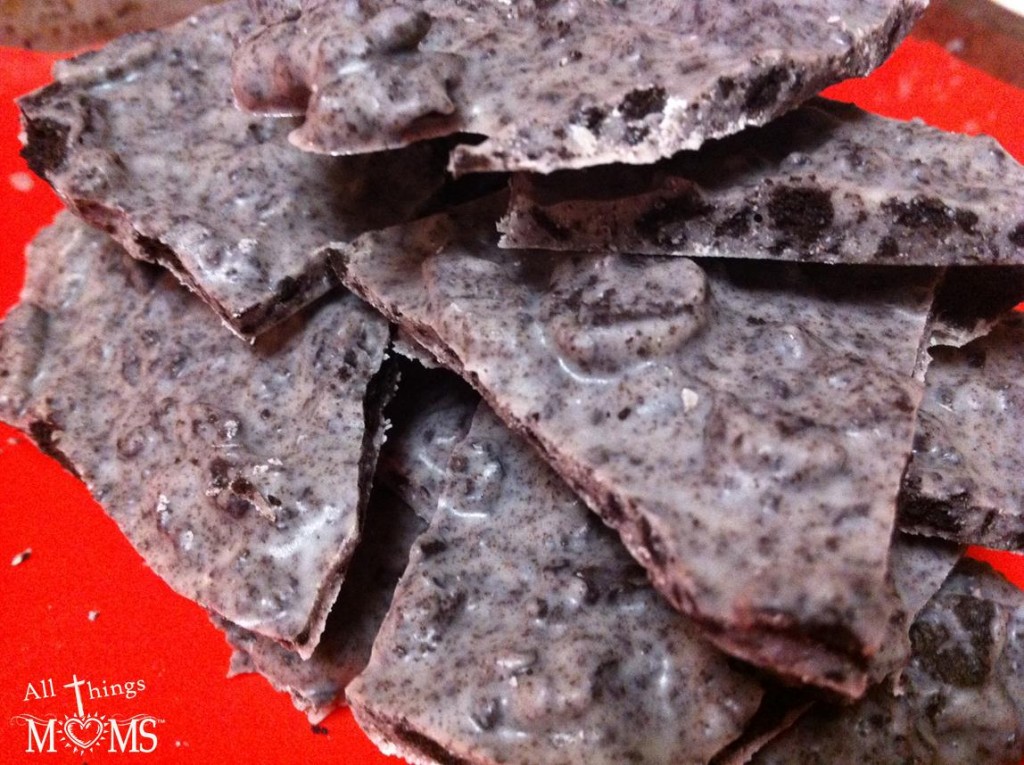 Recipe adapted from: Bakers Royale
The following two tabs change content below.
Hi! Thanks for stopping by! I'm a busy at home mom who relies on God daily to give me strength. I have a wonderful husband, two daughters and a son. We homeschool, are foster parents and have been blessed by adoption. We try to live frugally, eat healthy, and give thanks to God in ALL THINGS!
>>Read More
Latest posts by Paula @ All Things Moms (see all)