Grilled Chicken for a Crowd – or a Freezer!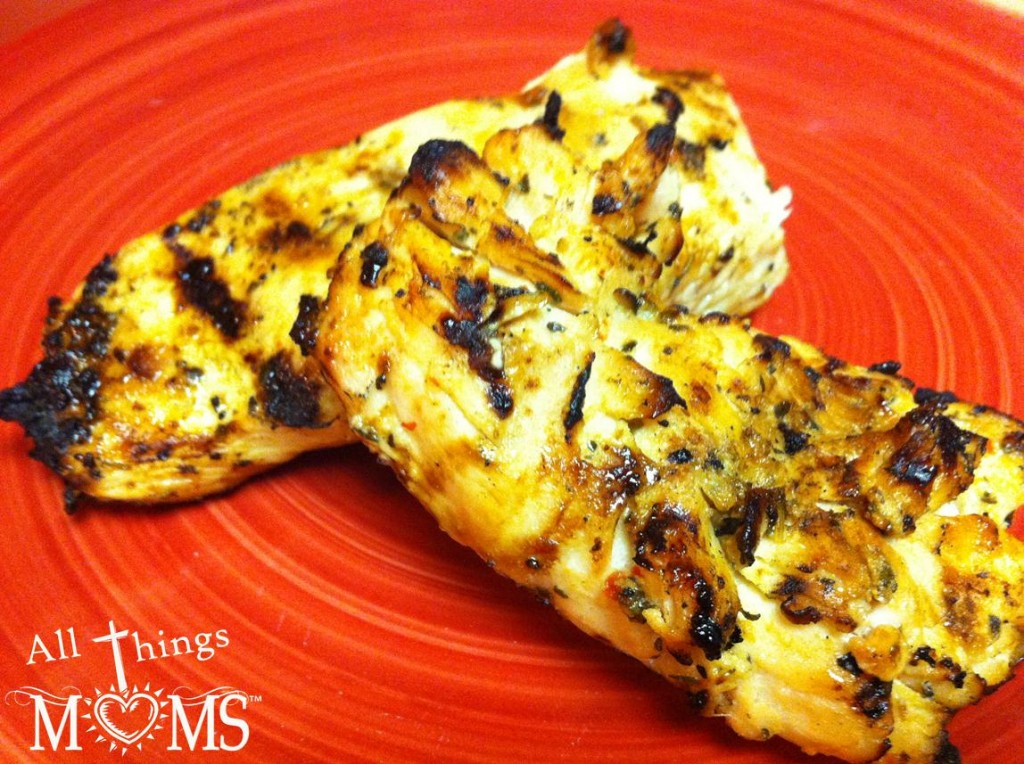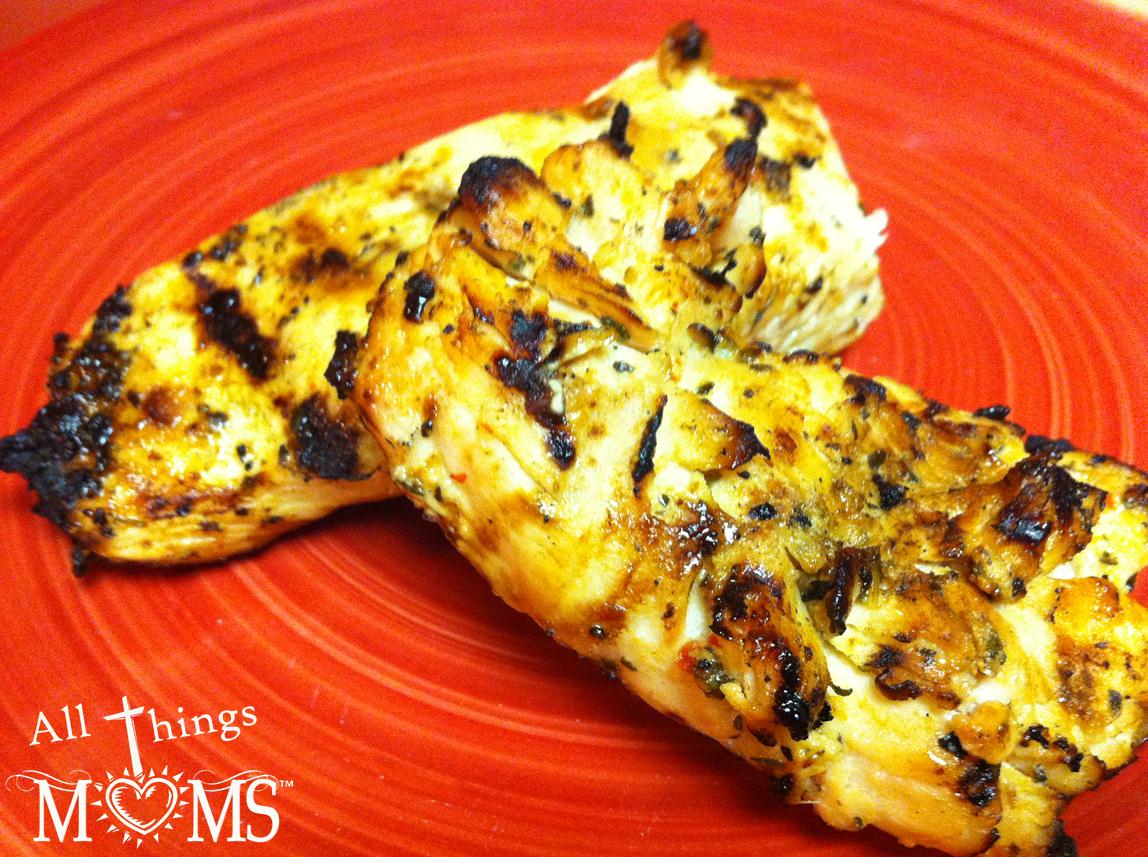 This week I began been participating in an Online Bible Study by Karen Ehman, titled "A Life that Says Welcome".  So far this Bible Study has been great! It really focuses on relieving the stresses and pressures that go along with entertaining and focusing on our call to show hospitality to others.  I have never thought about how different hospitality and entertaining are before.  Oftentimes, when we entertain, the focus is on ourselves.  Hospitality is putting the focus on your guests and pouring the love of Jesus on them!
Have you ever been to someone's house that looks like it is straight off the pages of Southern Living magazine? Have you left feeling inadequate, feeling the need to go buy nicer things, learn to make fancier food, or hire an interior decorator or professional cleaner?  That's entertaining, and the result is often one of two things: we either go through all the steps to try and keep up with them or we decide we can't keep up with them and we distance ourselves from them.
Now, imagine going over to someone's house and leaving feeling like you've had the love of Jesus poured on you.  The house is tidy, but not sparkling. The food is great, but achievable, and the hostess made you feel right at home. The kind of right at home that makes you feel like you can kick your shoes off and curl up on the couch with their blanket or go through every kitchen cabinet until you find a glass.  That is biblical hospitality. The result of this is almost always the desire to reciprocate the kindness to your hostess and the boldness to open your home and heart up to others to show them the same hospitality and love you received.
One of the most intimidating parts of inviting others into your home can be preparing a meal that feeds a crowd and that everyone will enjoy. To overcome this, Karen has asked us in this week's Swap and Share to share our best company recipe.  I think a good company recipe is one that's easy to prepare, inexpensive, and good for all ages. Grilled chicken is all of those! You can have it straight off the grill or use it in fajitas, chicken alfredo, or on top of a salad.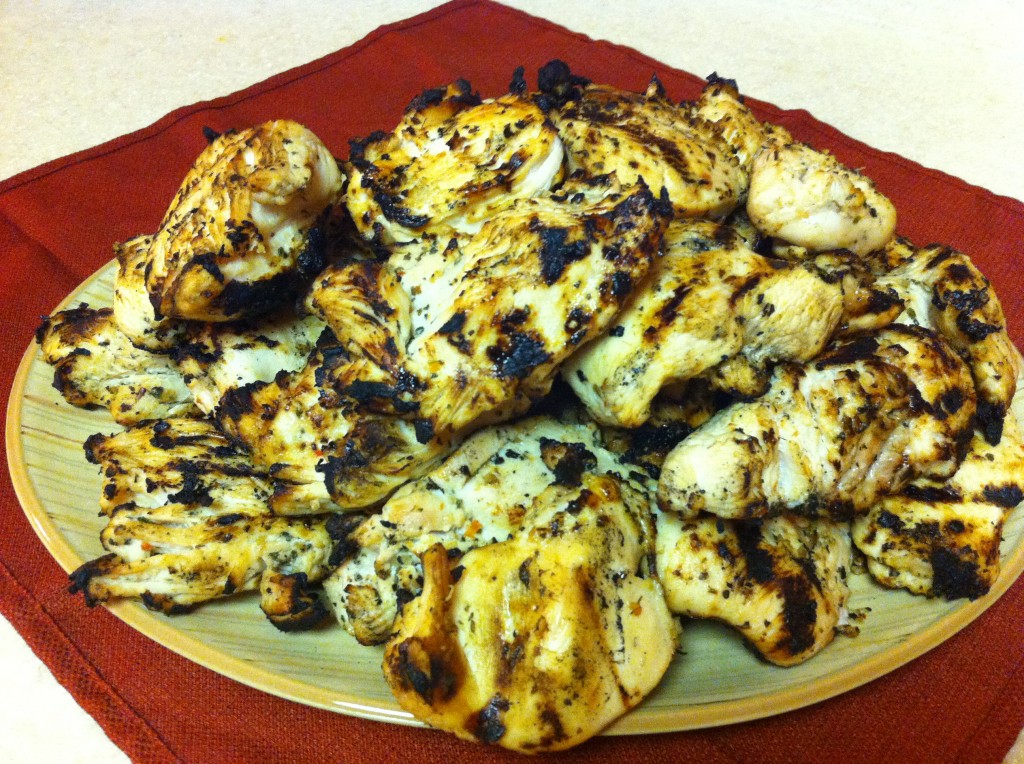 Now up until this point, I have to admit I have been practicing hospitality on the road (but after this study, that's going to change!).  My husband and I have prepared this on lots of occasions for families with new babies, deaths, illness or injuries.  We've even taken it to church luncheons. Everyone always loves it and it feeds a lot of people!  It's also something we use on a regular basis to stock up our freezer for quick, e

asy meals.
Crowd Pleasing Grilled Chicken
Ingredients
4 ½ pounds of chicken breasts (Approximately 3-5 chicken breasts depending on size)
1 cup of Italian Dressing
1 Tablespoon of Sweet Basil
Directions
1.  Cut chicken breasts into strips. We usually get 4 strips per chicken breast. If the breasts are smaller you might get 3 or if they are larger you might get 5.  We buy are chicken in the large bulk pack at a warehouse store and they are pretty big!
2.  Place chicken strips into a Ziploc bag (or covered bowl) and add ingredients.
3.  Close the bag, try to get any excess air out if using the bags.  Let the chicken marinate at least 30 minutes. The longer you marinate the more flavor the chicken will have.  If we have time we usually marinate overnight.
4.  Grill chicken until cooked thoroughly.
The pack of chicken we get at our local warehouse store is 6-7 LARGE chicken breasts, so we usually do 1 ½ times this recipe. Today we had an extra, smaller pack of chicken so we did double the recipe. It made a lot of chicken! We figure if we're going to turn on the grill we might as well fill it up!  If you have a lot of chicken and don't want to cook it all at once you can also follow steps 1-3 and place your bag of marinated chicken in the freezer.  Just move the bag to the refrigerator a day or two before you're ready to cook so it can thaw.  As it thaws it will soak up all that delicious marinade!
We saved money by buying in bulk (less than $2.00 a meal!) and time by pre-cooking the chicken for our meals. A full grill leads to a full freezer!
-Two bags of cubed chicken (2 cups each) for pastas or stir-fry's
-Two bags of sliced chicken for fajitas, salads, and wraps
-Two bags of chicken strips (portioned out for our family of 3)
-Container of sliced chicken set aside for fajitas tomorrow night
-Dinner for 3 very hungry people this evening
-9 cubes of diced chicken- perfect portions for quesadillas or to throw in a quick packed lunch for our toddler

Now when we feel led to an impromptu showing of hospitality for dinner we are ready! To find more favorite company recipes, visit Karen's Swap and Share Friday post.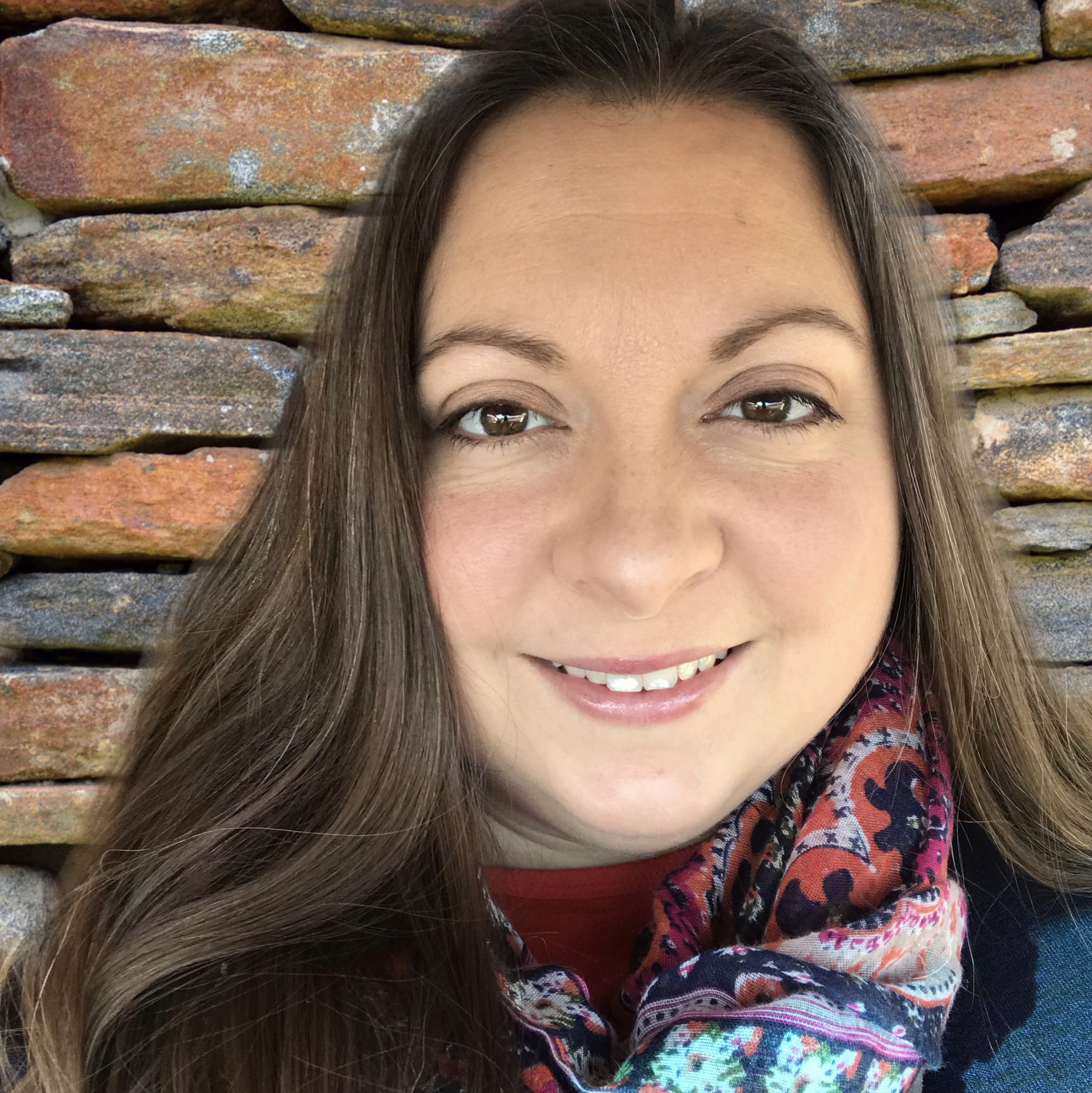 Hi! I'm Paula, a wife and mom by both, birth and adoption. We are a homeschool family and are also therapeutic foster parents. I enjoy spending time with our horses, gardening or going on adventures (usually in our backyard) with my family. We love Jesus and strive to honor Him in all we do. Want to know why I started All Things Moms? >>Read More