Date Night Dinner (Copycat Alice Springs Chicken)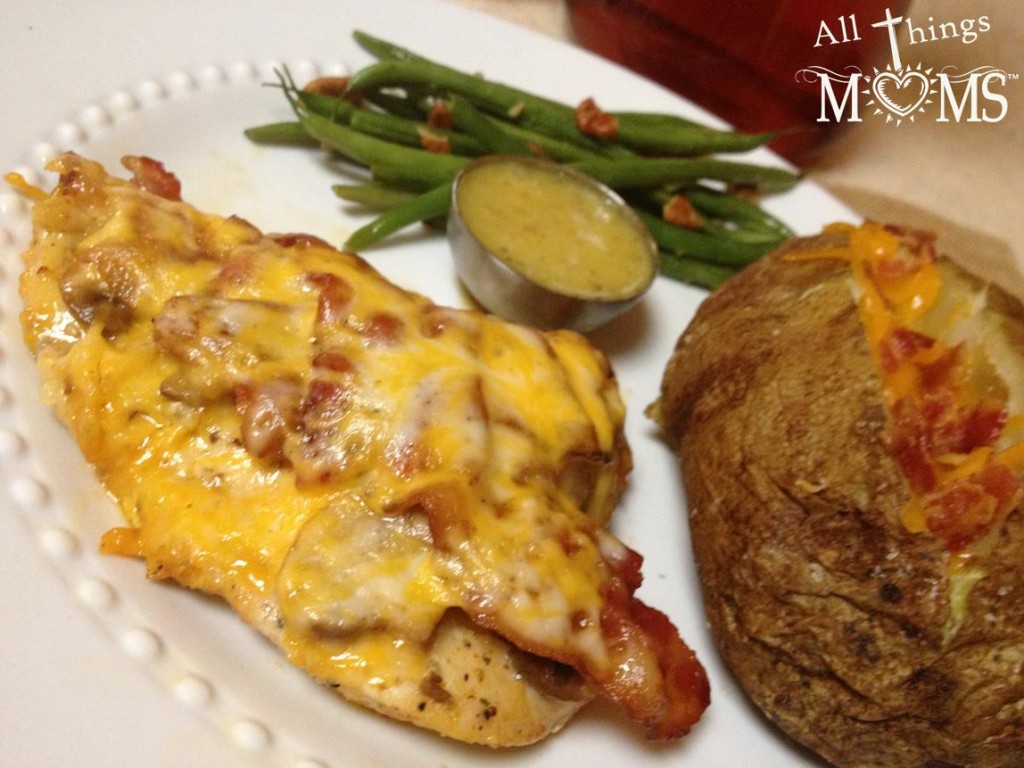 Hubby and I have worked in retail for way too long. Funny thing happens when work in retail. You have your "fancy dinners" and date nights on whatever day you can. Tuesday. Thursday. Monday, but almost never the traditional weekend nights, because that's when you work. So when you see me posting fancy meals mid-week, don't get the wrong idea and think we eat like kings every night, lol, we're probably just having our date night dinner or trying out a new recipe (a blogging and PC perk!)
Last month we actually had a date night on a "normal" night, so we decided to go big and go out for dinner! Imagine my surprise when we went to one of our favorite restaurants(Outback) and we had to wait, that never happens on a Tuesday, lol! The longer we waited the more I appreciated our simple  mid-week date nights in. When I saw the menu I appreciated our homemade dinners even more! My favorite dish, Alice Springs Chicken is more expensive than a steak now! Say What? Yep and it doesn't even come with a salad, only french fries (which I always sub for baked potato). I can make the same meal to feed 4 (leftovers!) at home for less than one meal out.
So next time you are considering date night out, skip the wait save yourself some money with this homemade version!
The real key to this chicken is a great Honey Mustard Sauce! This is one I made up that is now our go to recipe for dipping, marinating and salad dressings. I even got a compliment from my brother last time I served this with salads. The rest of my family must have liked it too because it was gone quickly! You should be able to keep it in the refrigerator for 1-2 weeks. (Assuming it makes it that long) 😉
Honey Mustard Sauce
Ingredients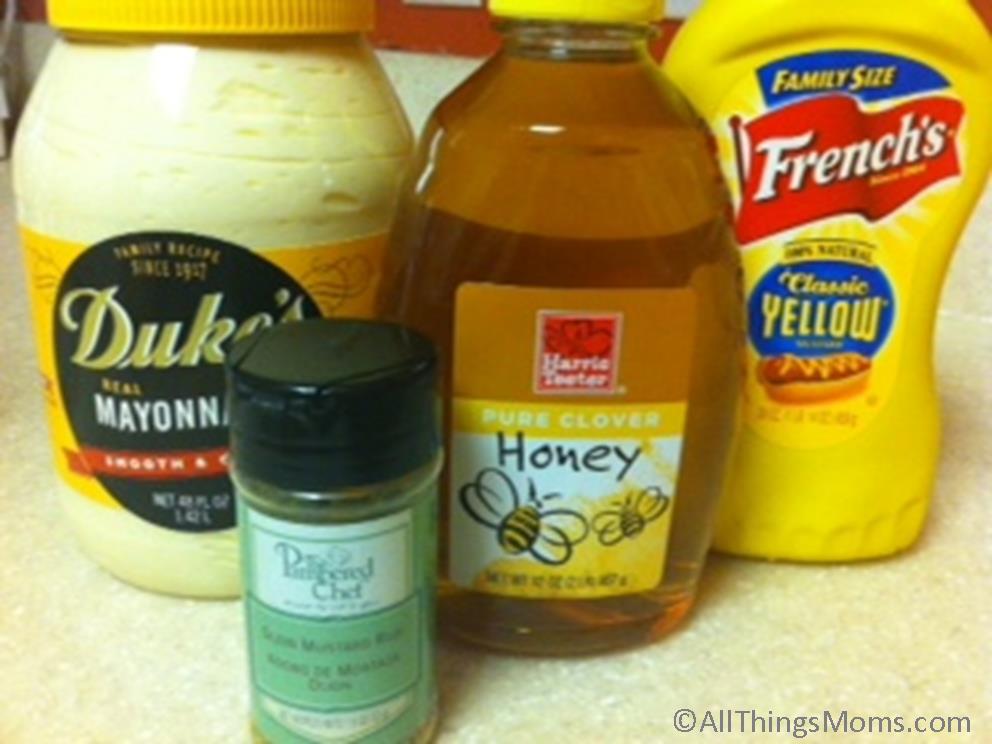 1 1/2 cups mayonnaise
1/4 cup honey
2 teaspoons yellow mustard
1 tablespoon Pampered Chef Dijon Rub*
Directions
1. Mix all ingredients together in a small bowl.
Yields: 1 1/2 cups of the BEST honey mustard you have ever had!
*If you don't have the PC Dijon Mustard Rub, you can add more yellow mustard and mix to taste. It won't be quite as flavorful but it's still good and what I always made before the rub came out last year.
Alice Springs Chicken
Ingredients
3/4 cup Honey Mustard Sauce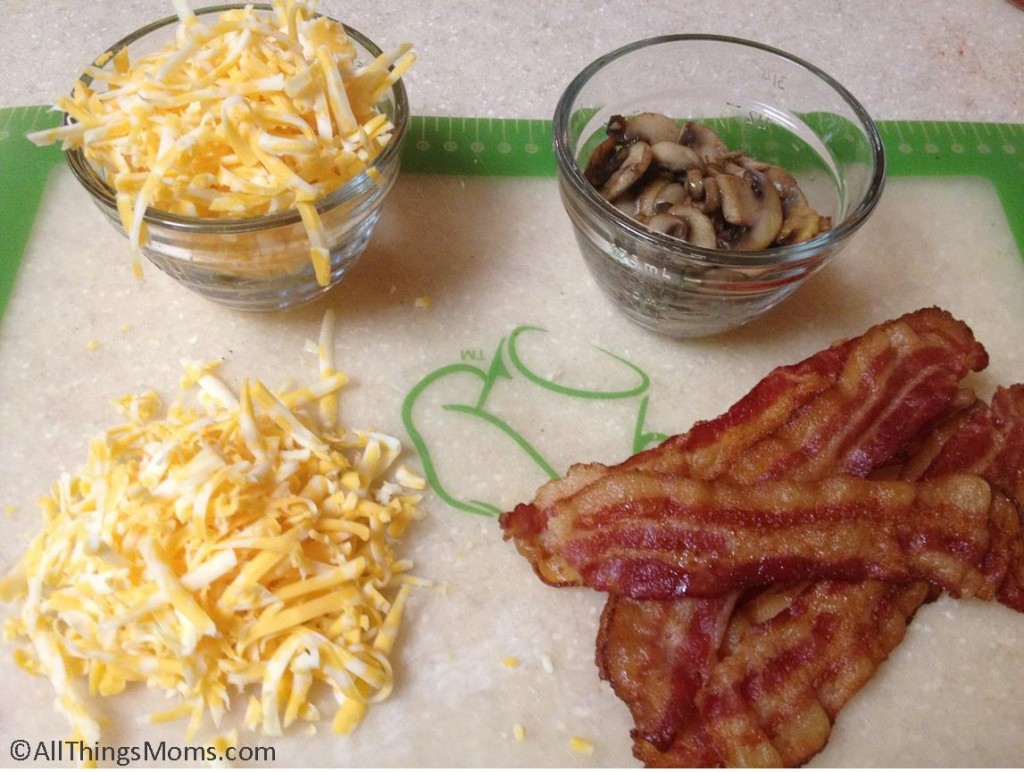 2 boneless, skinless chicken breast cut in half
1 cup mushrooms, sliced
1-2 tablespoons of butter
1 1/2 cups Colby Jack cheese, shredded
8 slices of bacon, cooked
Paprika
Salt
Pepper
Directions
1. Cut chicken breast in half so you have 4 thinly sliced chicken breasts.
2. Marinate chicken breasts in 3/4 cup of the prepared Honey Mustard Sauce. Allow chicken to marinate at least 2 hours or up to 2 days for maximum flavor.
3. Prepare mushrooms by slicing and sautéing in butter for 3-6 minutes, until done. Set mushrooms aside with cooked bacon and shredded cheese.

4. Place large oven safe skillet on the stovetop on medium heat and preheat oven to 375° F.
5. Season marinated chicken with salt, pepper and a sprinkle of paprika.
6. Place seasoned chicken breast in the hot skillet for 3-4 minutes on each side to sear chicken. Remove skillet from the heat. Place mushrooms on top of each chicken breast, stack sliced bacon on top and cover with cheese. Place a piece of aluminum foil across the top of the pan and place in the oven. Bake for 7-10 minutes or until chicken is thoroughly cooked and cheese is melted and bubbly.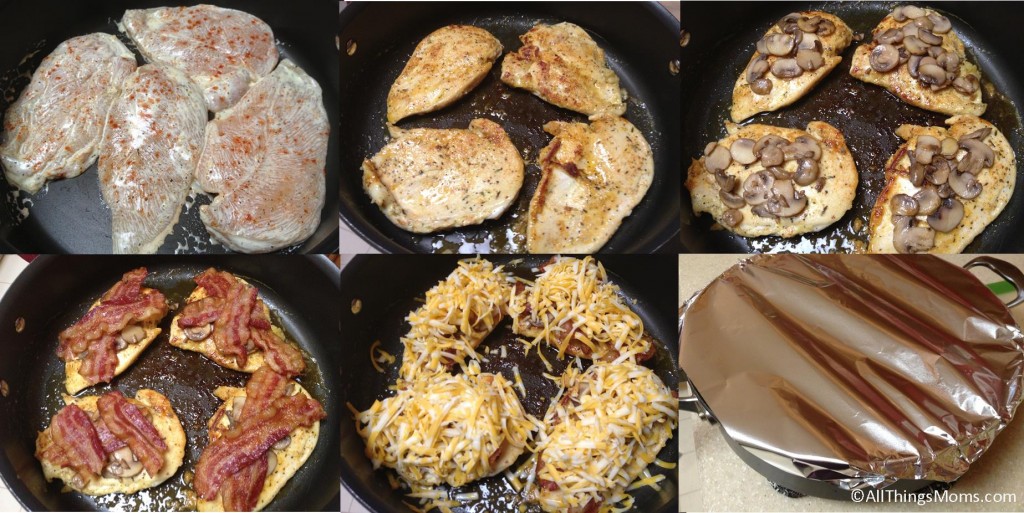 8. Serve with Honey Mustard sauce on the side for dipping and enjoy!
Yields: 4 Servings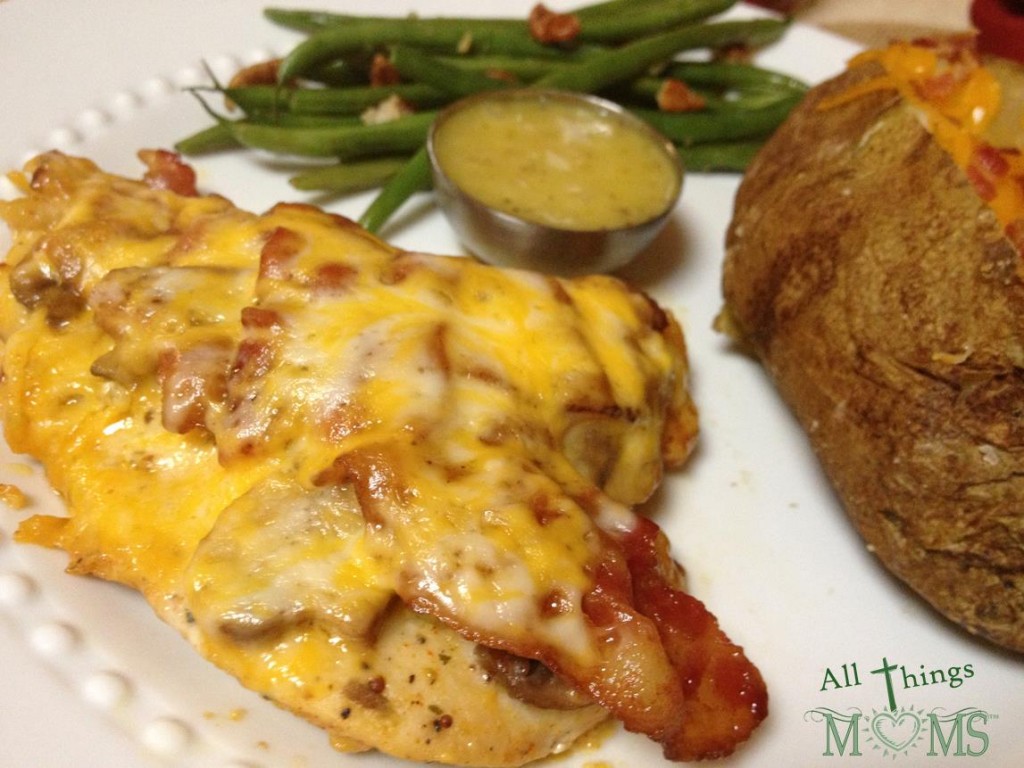 Ahhh.. perfect date night dinner done!  If you're looking for other great date night dinners check out my favorite Carrabba's CopyCat Recipe Chicken Bryan or Restaurant Style Chicken Parmesan! Serve any of these with a great salad, like this BLT Salad or Strawberry Spinach Salad, maybe even a soup like this Loaded Baked Potato or Butternut & Pear, and a side like Roasted Vegetables, Roasted Asparagus, Green Beans, Mashed Potatoes. It's the perfect way to spend a little quality time together over a great meal, no matter what day it is or what your budget may be!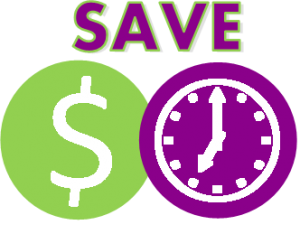 When you find a great price on chicken, go head and make a double batch of Honey Mustard Sauce. Complete Step 1 and place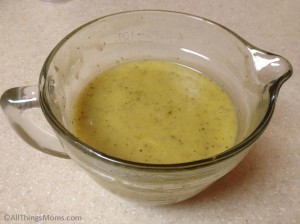 thinly sliced chicken and 3/4 cup honey mustard sauce in a freezer safe bag. Place in the freezer. When you want to have a date night dinner, just remove the bag from the freezer the night before and place in the fridge. The chicken will marinate as it thaws, saving you time and you'll be all set to enjoy this delicious meal starting at Step 3!
Recipe Source: All Things Moms Original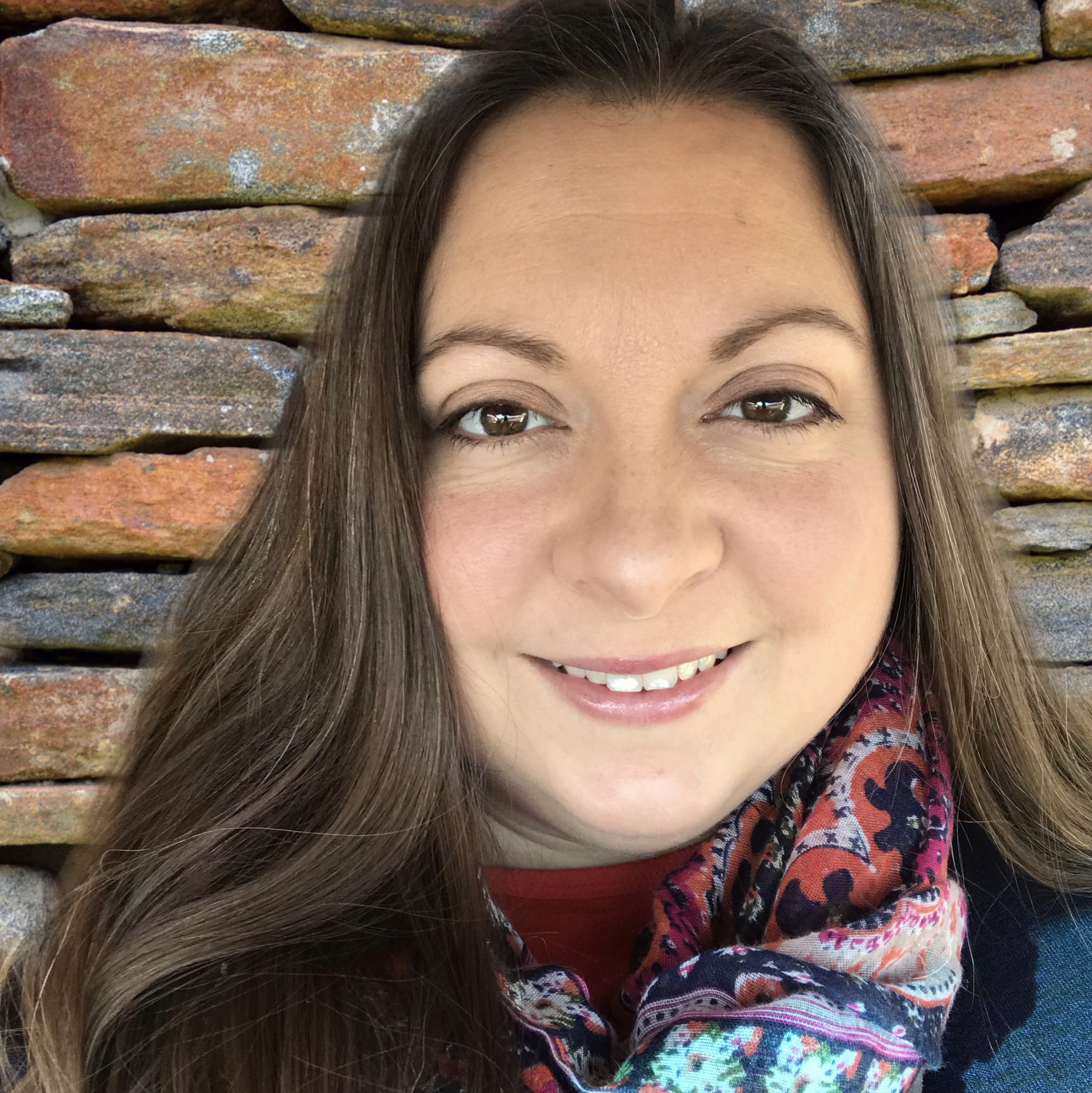 Hi! I'm Paula, a wife and mom by both, birth and adoption. We are a homeschool family and are also therapeutic foster parents. I enjoy spending time with our horses, gardening or going on adventures (usually in our backyard) with my family. We love Jesus and strive to honor Him in all we do. Want to know why I started All Things Moms? >>Read More