Easy Peach Cobbler with Blueberries
This page may contain affiliate / referral links. See Disclosure for more info.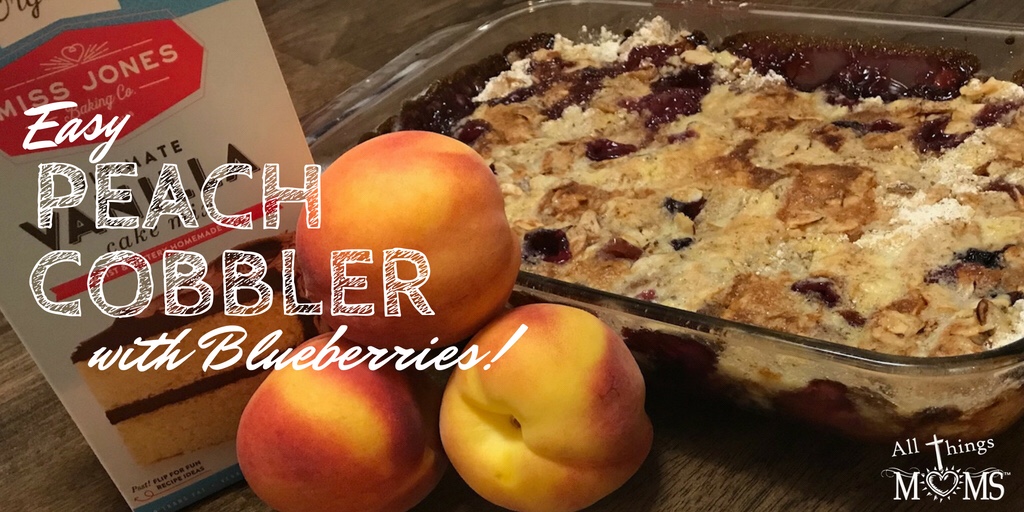 Going to the Farmer's Market is one of our favorite summer past times. Before our two littles arrived, we would often spend our Saturday mornings exploring what our local farmers were growing. We'd pick out a few of our favorites and bring them home to try and make something different and delicious with our finds. Since my husband had this weekend off, we decided to take the kids because we realized they've only gotten to enjoy this tradition a few times.
When we got there, I was so excited to see they had fresh peaches! I knew exactly what I was going to make with them- peach cobbler! The stand next to the peaches had fresh blueberries so we grabbed some of those to go in it as well. We also grabbed a couple of fresh vegetables. We gave each of the kids some cash and let them choose what stand and vegetable they wanted to try. It's a great way to get them to try new things! They chose fennel, eggplants, and carrots, but let's be honest, we could have stopped after the fruit because all any of us could think about was cobbler!
I wanted an easy and delicious recipe that used minimal ingredients and was quick to prepare so I decided to go try a dump cake style cobbler using Miss Jones cake mix. I LOVE their cake mixes because they have simple, organic ingredients. I feel a little less guilty about taking shortcuts when my 8 year old can easily read the ingredient label. The finished product is AH-MAY-ZING!! Seriously, it's so rich and delicious. It would make the perfect ending to any meal or eat it for breakfast, I won't judge.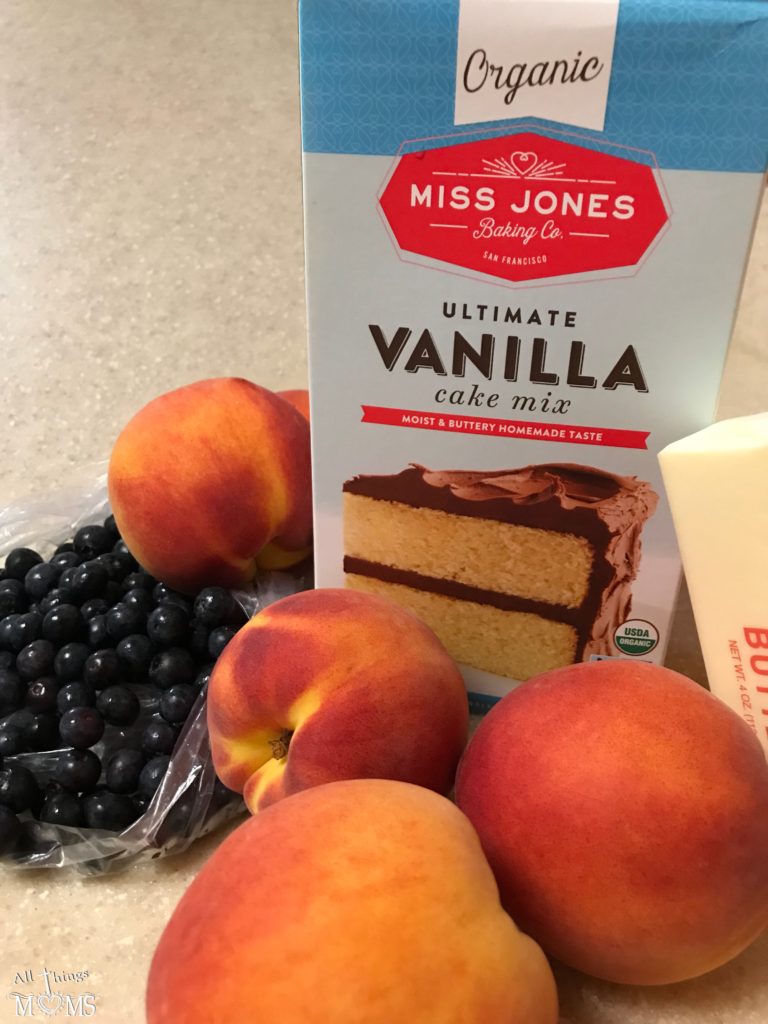 Peach Cobbler with Blueberries
This easy and delicious peach cobbler is the perfect ending to your summer meals!
Ingredients
5

Peaches

1

Cup

Blueberries

1/4

Cup

Brown Sugar

1

Box

Yellow Cake Mix

1/2

Cup

Sliced Almonds

optional

Cinnamon

1/2

Cup

Butter
Instructions
Preheat oven to 350 degrees.

Peel and slice peaches, add in blueberries and mix together with brown sugar. Let sit about 5 minutes to create a light syrup.

If using nuts, in a seperate bowl, stir them into the cake mix.

Pour peach and blueberry mixture into a greased 9" X 11" pan. Dump cake mixture on top and spread evenly to cover the fruit. Sprinkle the cinnamon lightly across the top.

Slice butter into thin slices and place on top of the cake mix. For the best crust, slice them very thin and place them close together so the entire top is covered.

Bake for 45-55 minutes until golden on top and bubbly.
This recipe can easily be made dairy free by subbing out coconut oil for butter. Just make sure your cake mix is dairy free like the one I used.
You can also easily make this recipe gluten free by using a gluten free cake mix.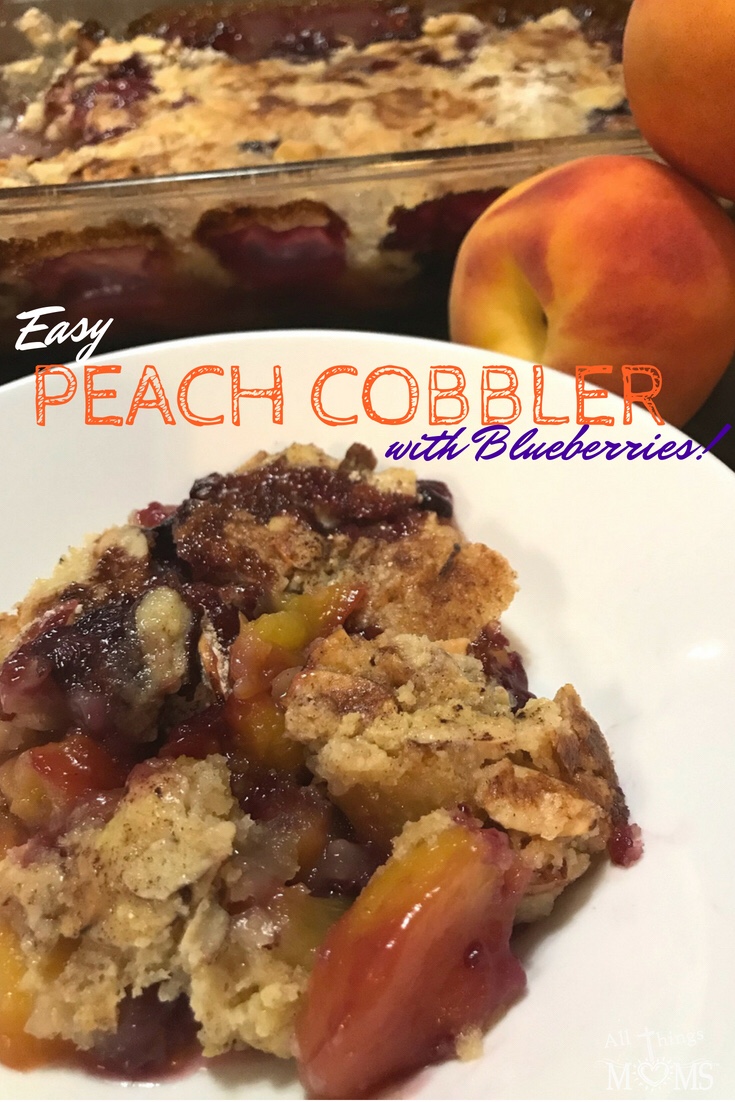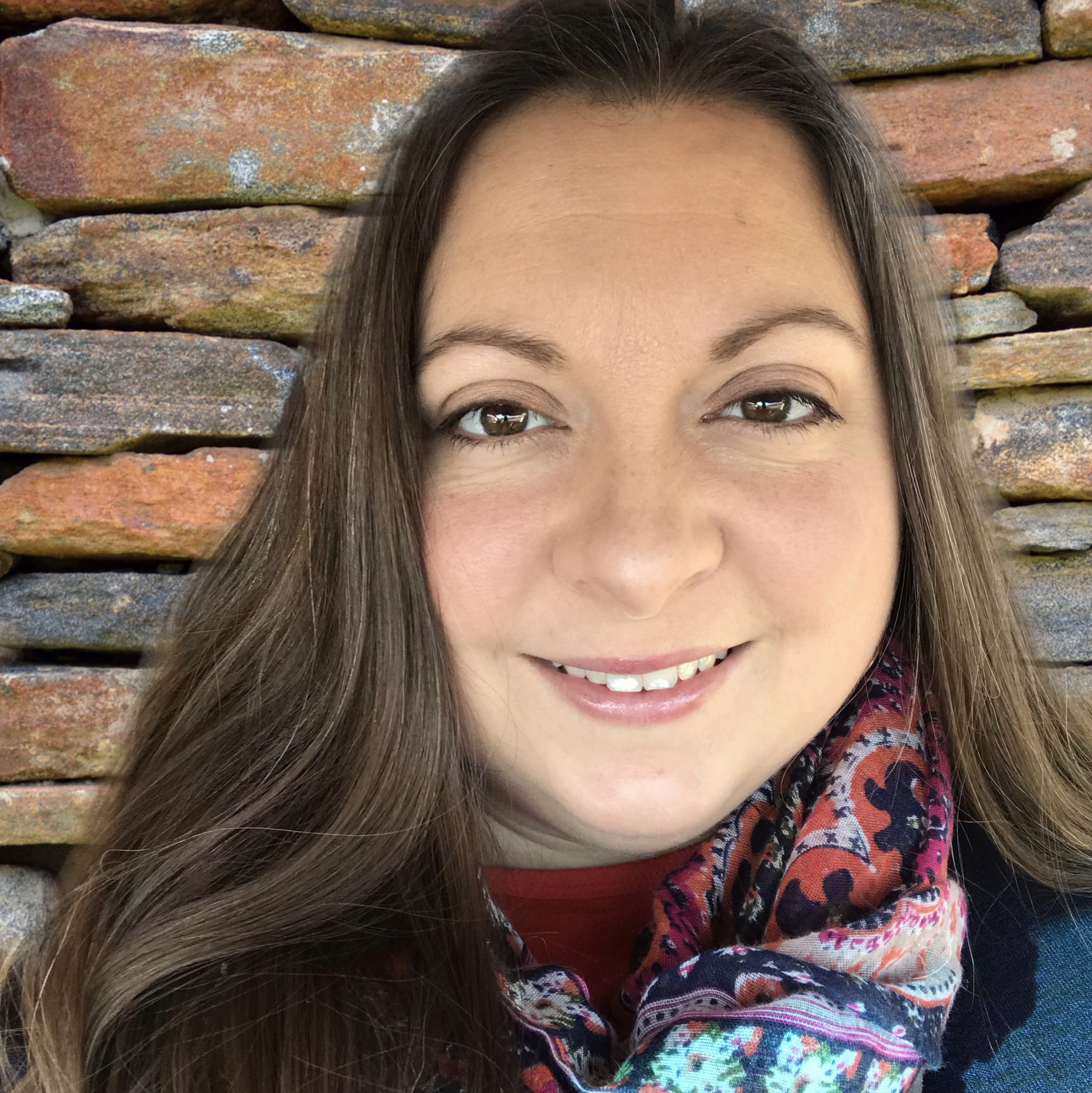 Hi! I'm Paula, a wife and mom by both, birth and adoption. We are a homeschool family and are also therapeutic foster parents. I enjoy spending time with our horses, gardening or going on adventures (usually in our backyard) with my family. We love Jesus and strive to honor Him in all we do. Want to know why I started All Things Moms? >>Read More