Faith Like Hers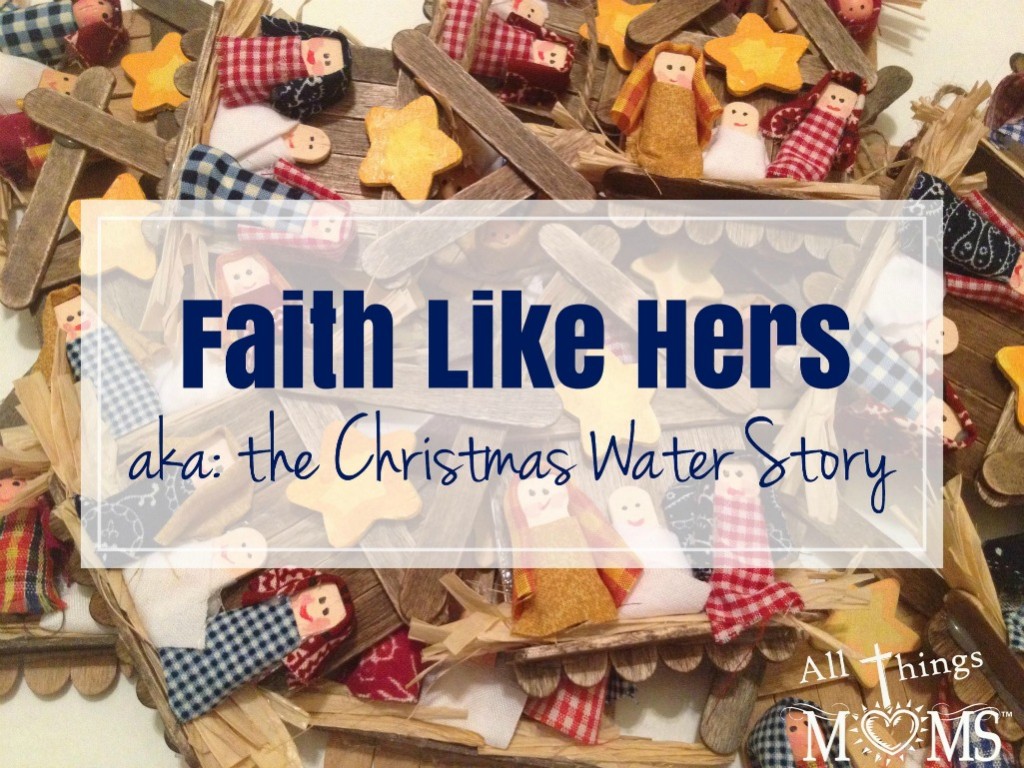 A few weeks ago, while chatting with my Home Team gals, my friend Jen told us about their 6 gifts Christmas. Immediately, I fell in love with their take on Gift #6 – Something to Share.  Missions is something God has really been laying on my heart lately, so I knew this was something we were going to adopt in our family.
We ordered our catalogs online and decided on our "share" budget. When the catalogs came in, we sat our 5 year old daughter down and talked to her about missions and how we were planning to help. After flipping through the catalog a few minutes and asking some questions, she decided on sending chickens and fruit trees to help families in need.  She said eggs and fruit would taste very yummy and make them grow big and strong. And it was settled.. or so we thought.
Throughout the afternoon, she continued to look at the catalog on and off. Then she came to us, holding the catalog open and asking me to read the page to her. The page she had turned to was on water, so I explained that some people didn't have clean drinking water and how this organization helped to provide it. She immediately said we had to help.
I'm ashamed to say that we brushed her off, telling her what a good choice she had made with chicken and fruit trees and trying to take her mind off of the water. As she continued pushing us about the water we began struggling with what to do. We hated to tell her we couldn't help these people with such a basic need, but, the truth is, getting water to these remote villages is not cheap and we knew and we really couldn't afford it. We finally told her we would pray about it and see.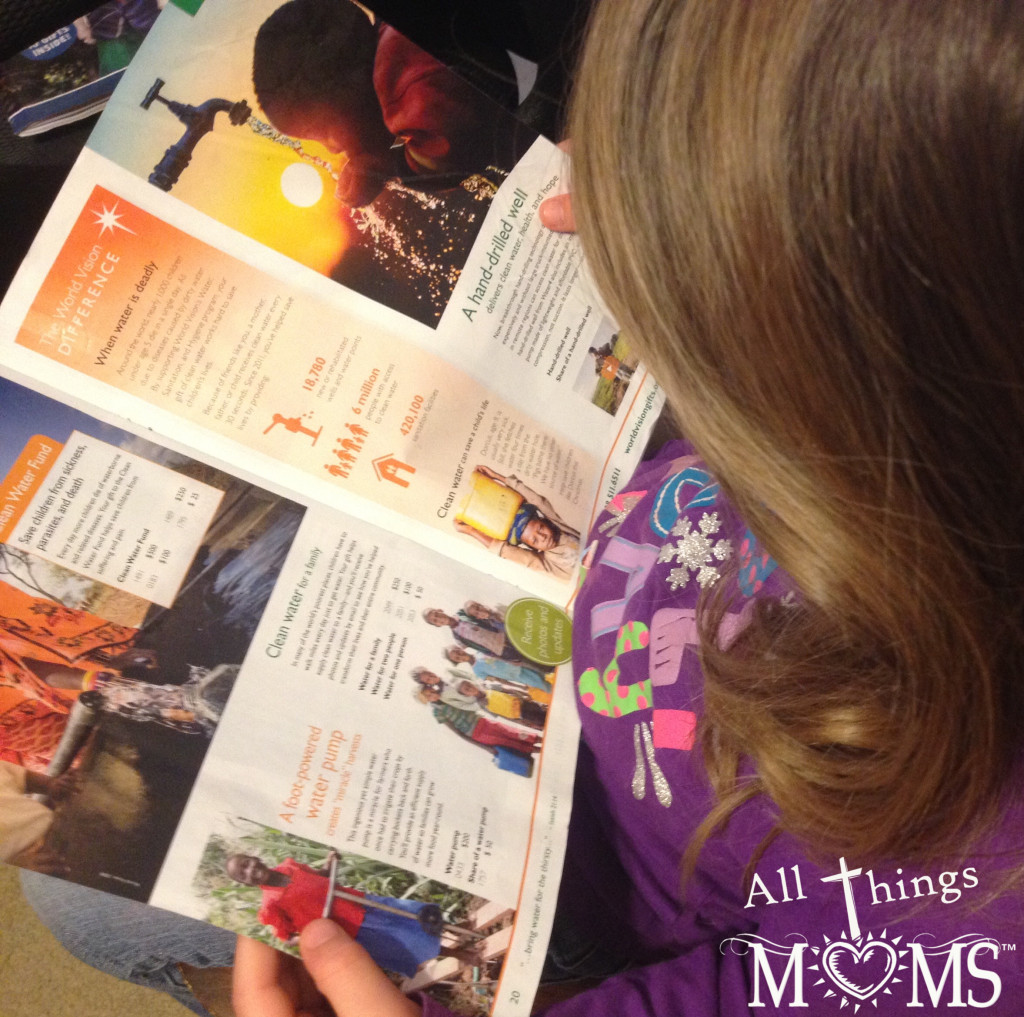 Day after day, she continued to carry around that catalog and ask us if we had decided. Her heart was deeply burdened for those people in the pictures without water. Around the second or third day, while we sat there uncertain on how to answer her continued request she looked at us and said "but God wants us to do nice things for other people so that we can tell them about Jesus". My husband and I looked at each other, both knowing she was right and told her we would figure out a way to help them.
The next morning, I remembered seeing some ornament kits while cleaning out my craft supplies the week before. I even remember thinking "what am I ever going to do with 12 nativity ornaments?". This was the answer, she could assemble the kits and sell them as a fundraiser!
We asked her what she thought about the idea and she was very excited. We explained that IF she sold all of her ornaments then she could help send clean drinking water to 2 people. She replied, "but I wanted to help a whole family". We explained that was just too much money and we couldn't do that right now. She was very adamant that we could do it, despite us telling her it was impossible. She finally said "You'll see, we can do it."
Let's be clear. We expected she'd sell 2 or 3 ornaments to the grandparents. We NEVER expected 12 people to want to buy an ornament. We knew that whatever amount she raised, we could send in and they would appreciate it. So on Sunday night, I posted a picture of the ornament kits and let my FB friends know about my 5 year olds goal to give clean drinking water for Christmas.
In just 30 minutes (30 MINUTES!!!) all 12 ornaments had sold!! She had met her goal.. well, she had met the goal we had set for her at least. I put out a huge thank you, telling everyone that I had exactly 12 of these kits and never expected to sell them all but we were so thankful for their support. But it didn't stop there, God wasn't finished yet.
You see, while all of us adults had been doubting and finding excuses not to serve His people, this 5 year old girl had stepped out in faith. She knew God's calling to provide water for an entire family, she trusted Him to do so and He was honoring her faithfulness.
The next morning, I woke up to notifications of 6 more people asking for an ornament. We were in shock! We wanted to fill the orders but had no more kits. The ornaments had been purchased over 10 years ago and we couldn't find them anywhere online anymore. What could we do? We knew one thing, we couldn't just give up without trying. After seeing the responses to the ornaments, we knew God was up to something so we decided to go to the craft store and see if they even had anything that would work to recreate them.
It's two weeks before Christmas and the store was PACKED. We made our way back to the clearance section to check there first. A young man named Eric was working in that area and asked us if we needed help with anything. We told him no, we were just looking for pieces to recreate this old craft kit. He stopped his work, came over and asked to take a look. After a quick glance he asked us to follow him. He walked us to an aisle and showed us wooden stars. Then to the next aisle where he said they didn't have the piece used for Mary and Joseph but he was pretty sure these would work. To the next aisle for another piece, where he asked us to wait right there. He'd just grab the other 2 pieces for us. When he returned he handed us all the pieces (except fabric) needed to make the ornaments.
What we thought would be impossible had just been handed to us in less than 5 minutes! Isn't God good!!
You would think the story ends there, but it doesn't!
God has continued to bless her faithfulness with more people asking for an ornament each day! It's like loaves and fishes- ornament style over here. Each time I think we've sold our last one someone would ask for another so I'd do a recount and guess what.. we'd have exactly one extra.
One day, as I was counting to see if we had enough for another I found one on the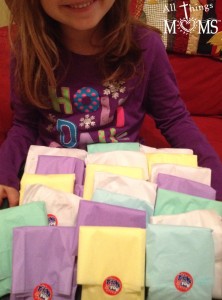 ground, another day in the car, yet another day my daughter brought one from out of her room. They just keep appearing! Always just enough. Finally, I quit recounting each time, I just said yes because I knew God would provide and He has! I first thought we were out of ornaments at 24..we've now filled 34 orders and guess what? We've got one extra.
Wait- did you see that number?? 34!! Enough to provide water for an entire family as well as two extra people!
This whole experience has been so overwhelming and wonderful, she's teaching me so much. She's only five. She has no concept of money, no idea how much she was asking for and it didn't matter. She didn't need to understand it, she knew God would provide.  I want faith like hers.
I want to trust God, even when I don't understand.
I want to chase after His dreams, even when they seem too big.
I want to have confidence in His calling, even when everyone around me says it's impossible.
I want courage to good things for others so that I can share Jesus with them.
I want faith like hers!
"and if anyone gives even a cup of cold water to one of these little ones who is my disciple, truly I tell you, that person will certainly not lose their reward."   -Matthew 10:42
Thank you to everyone who has purchased an ornament and donated money towards providing water to these families! God's not finished yet, I can feel it!  Look for an update after Christmas!
You can also make your own Nativity Ornament, check out the DIY Nativity Ornament post for directions!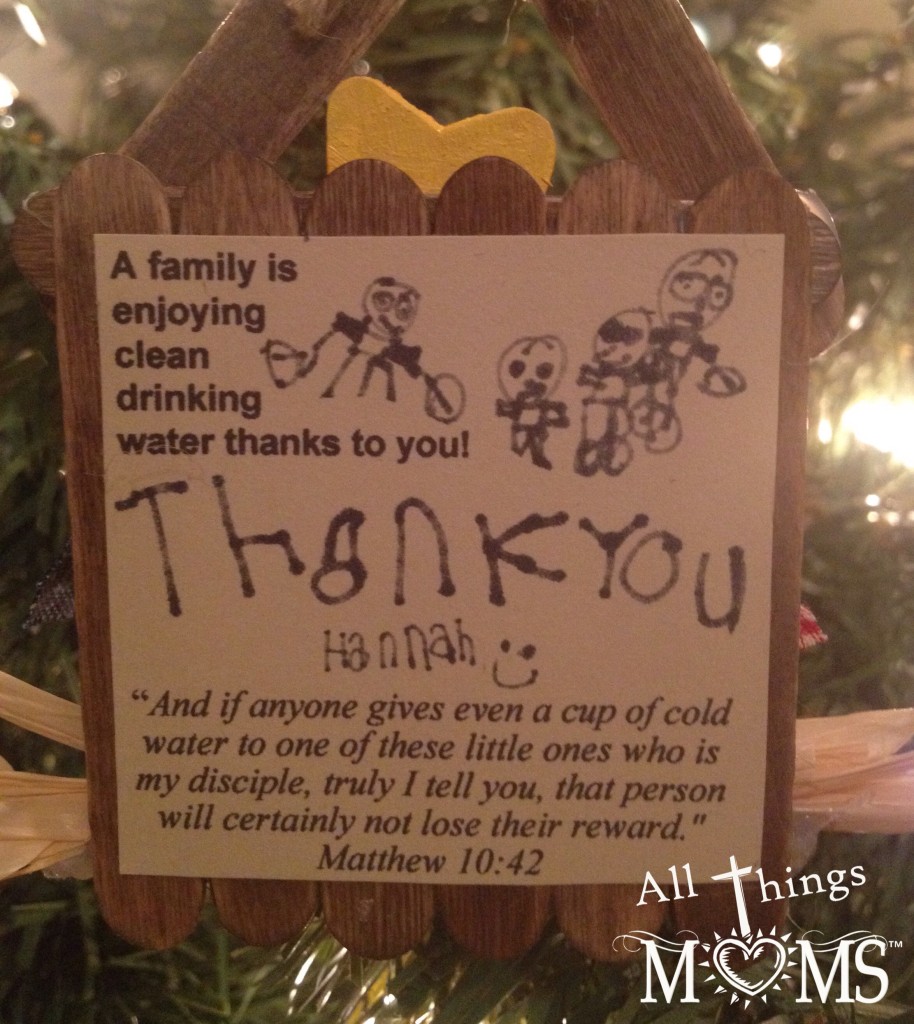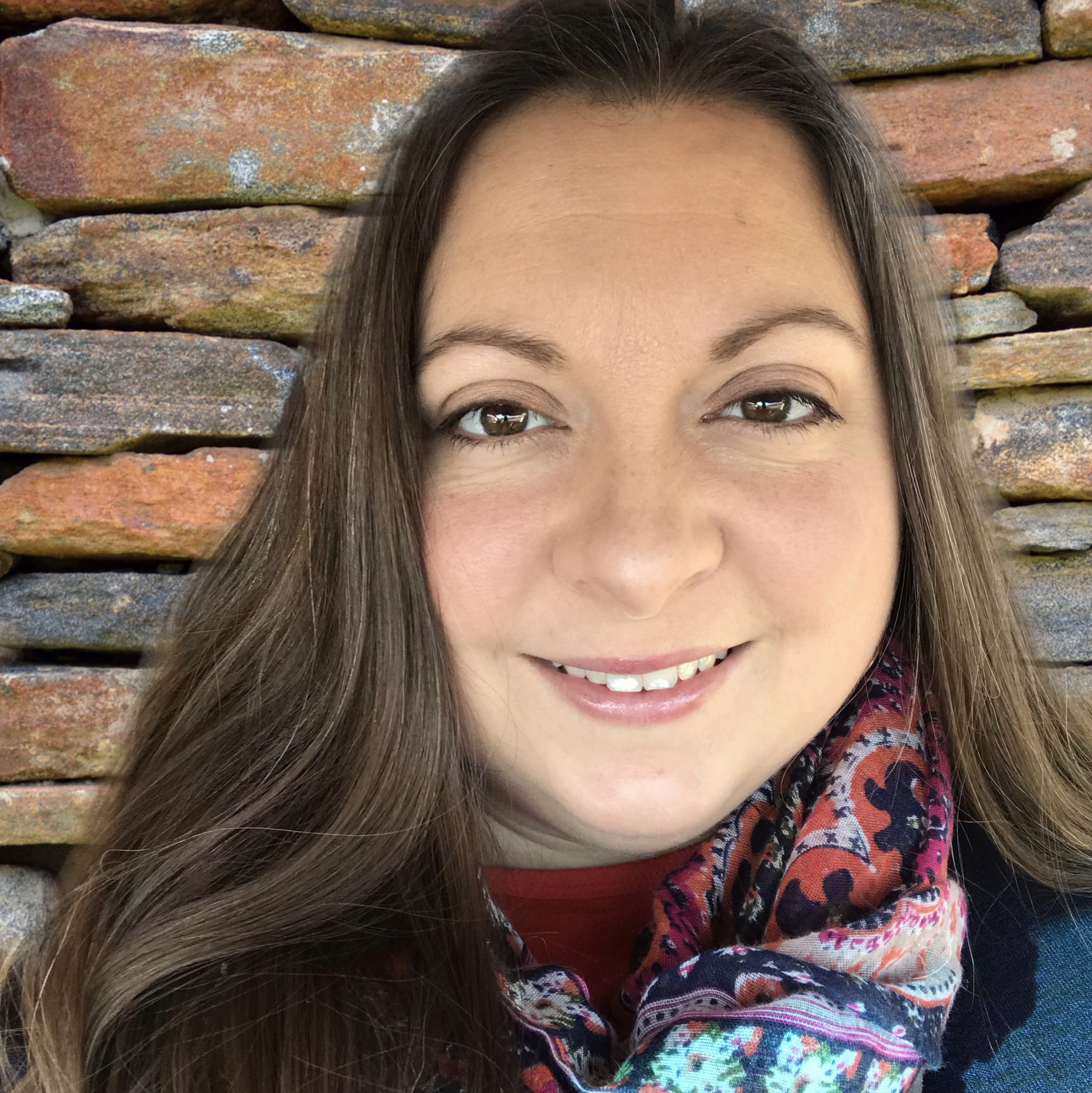 Hi! I'm Paula, a wife and mom by both, birth and adoption. We are a homeschool family and are also therapeutic foster parents. I enjoy spending time with our horses, gardening or going on adventures (usually in our backyard) with my family. We love Jesus and strive to honor Him in all we do. Want to know why I started All Things Moms? >>Read More