Fireworks Bouquet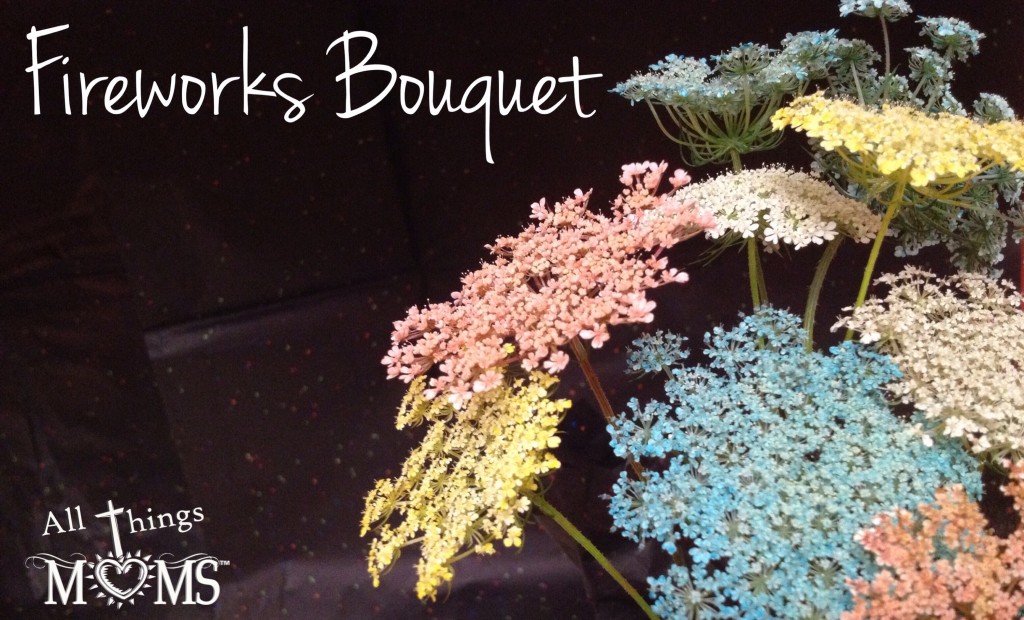 Dying Queen Anne's Lace is another one of those childhood memories I'm passing on to my daughter. I remember doing these as a child at Vacation Bible Schools and with my mom. It's such a simple way to add some color to an already beautiful flower.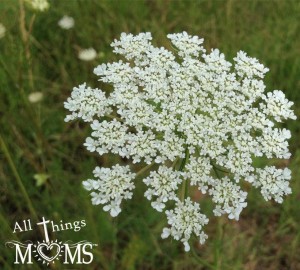 Queen Anne's Lace (also known as wild carrot) is a beautiful, white flower. They grow about a foot tall and can make a green summer field look like it's had a fresh dusting of snow. It's beautiful. My husband calls them summer snowflakes. (I love that!)  The flowers are so delicate and lacy looking and they burst out from the stem like a firework going off in the night sky. They are beautiful as they are but I thought it would be fun to show my girl how to dye them and make a beautiful Firework Bouquet for the Fourth of July.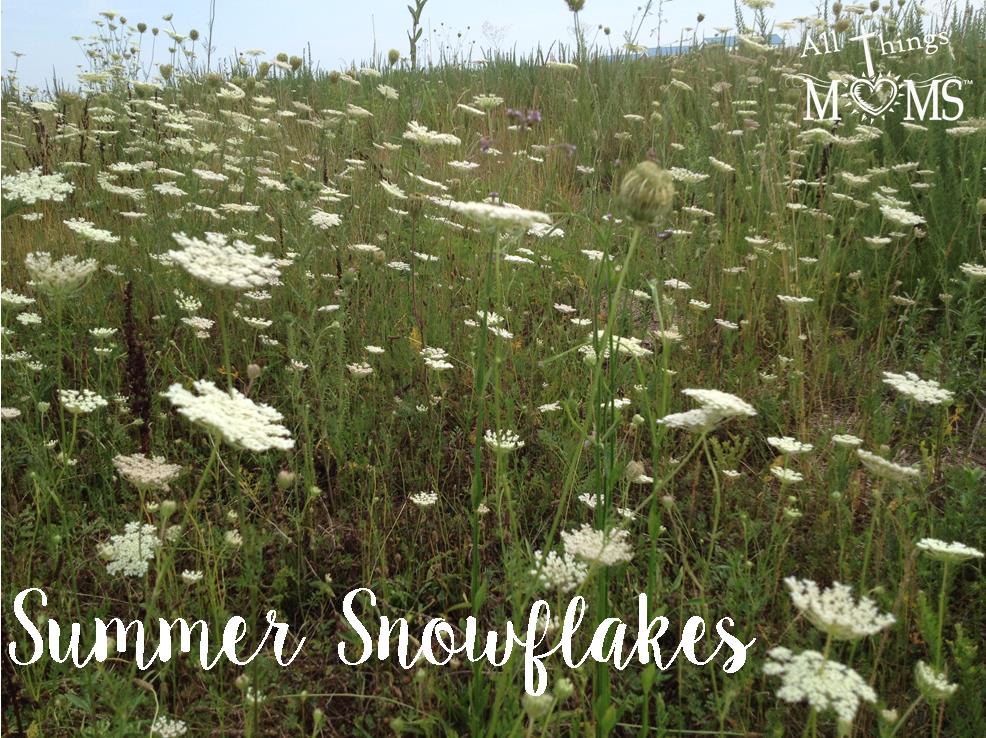 Materials needed: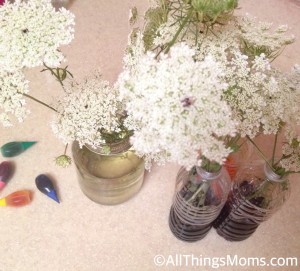 Queen Anne's Lace Flowers
Food Coloring
Water Bottles, old jars or cups to dye in
Optional: Tissue Paper for effect
Directions
1. Pick your flower and place them in water as soon as possible. If you let them sit they will wilt up, however, a few hours in some fresh water and they'll perk right back up!
2. Fill an old water bottle up half way with water. Add food coloring of choice to dye the water. You want to make the water darker than you actually want the flowers. (You'll use a lot of food coloring here) Make a bottle for each color you want.
3. Place the flower stems into the bottles of colored water. Let sit. After about 10-12 hours you'll start to see some beautiful color in your flowers.  The longer they are in the dye the darker shade they will become.
4. For Fireworks Bouquets, arrange dyed flowers back into a vase of plain water. I used a water bottle. I then wrapped the bottle in black tissue paper for the night sky effect. You could use any color or skip this step all together, they'll look beautiful either way!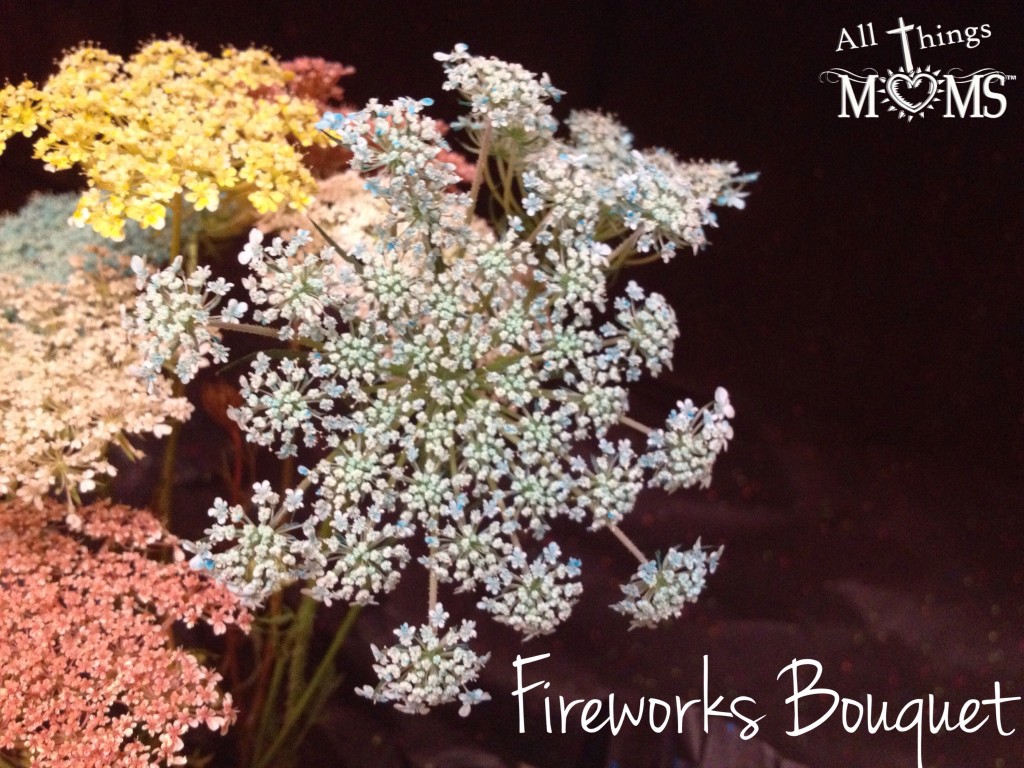 This is also a great science lesson for the kids! Let them add food coloring to the bottles and ask them what they think will happen. They can draw or write down their observations. The next day, or a few hours later, ask them what they see. Then ask them how that happened. God made flowers to absorb the water and carry the nutrients throughout the plant. The food coloring allows us to easily see where the water and nutrients are taken to. You can also cut open the stem and see how it traveled. Pretty cool!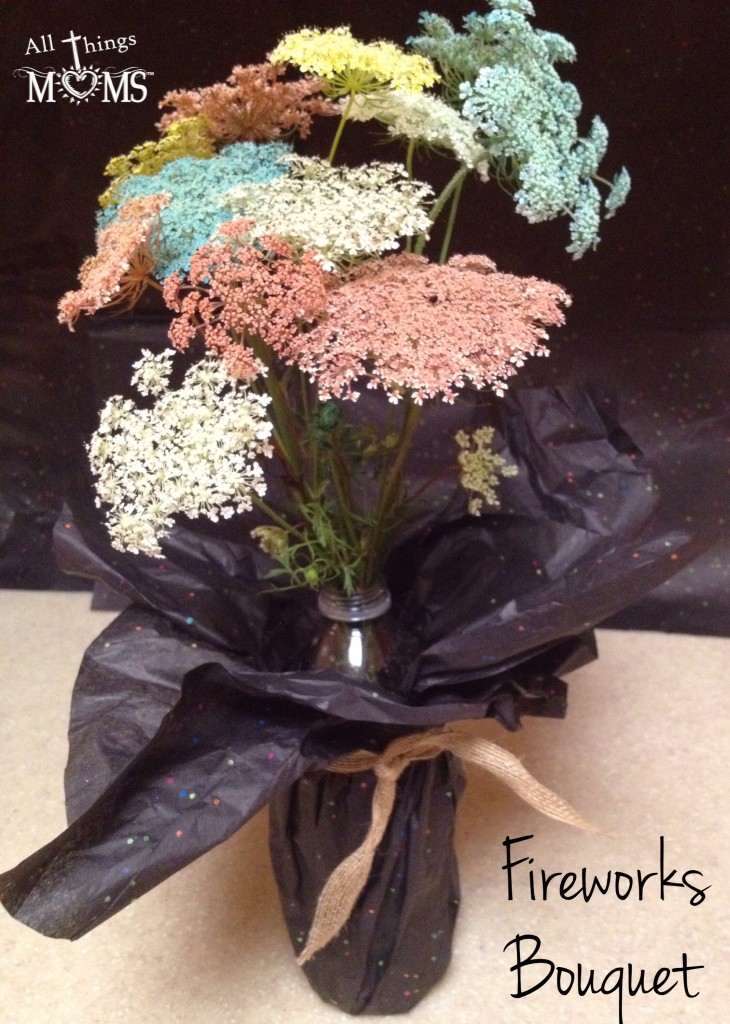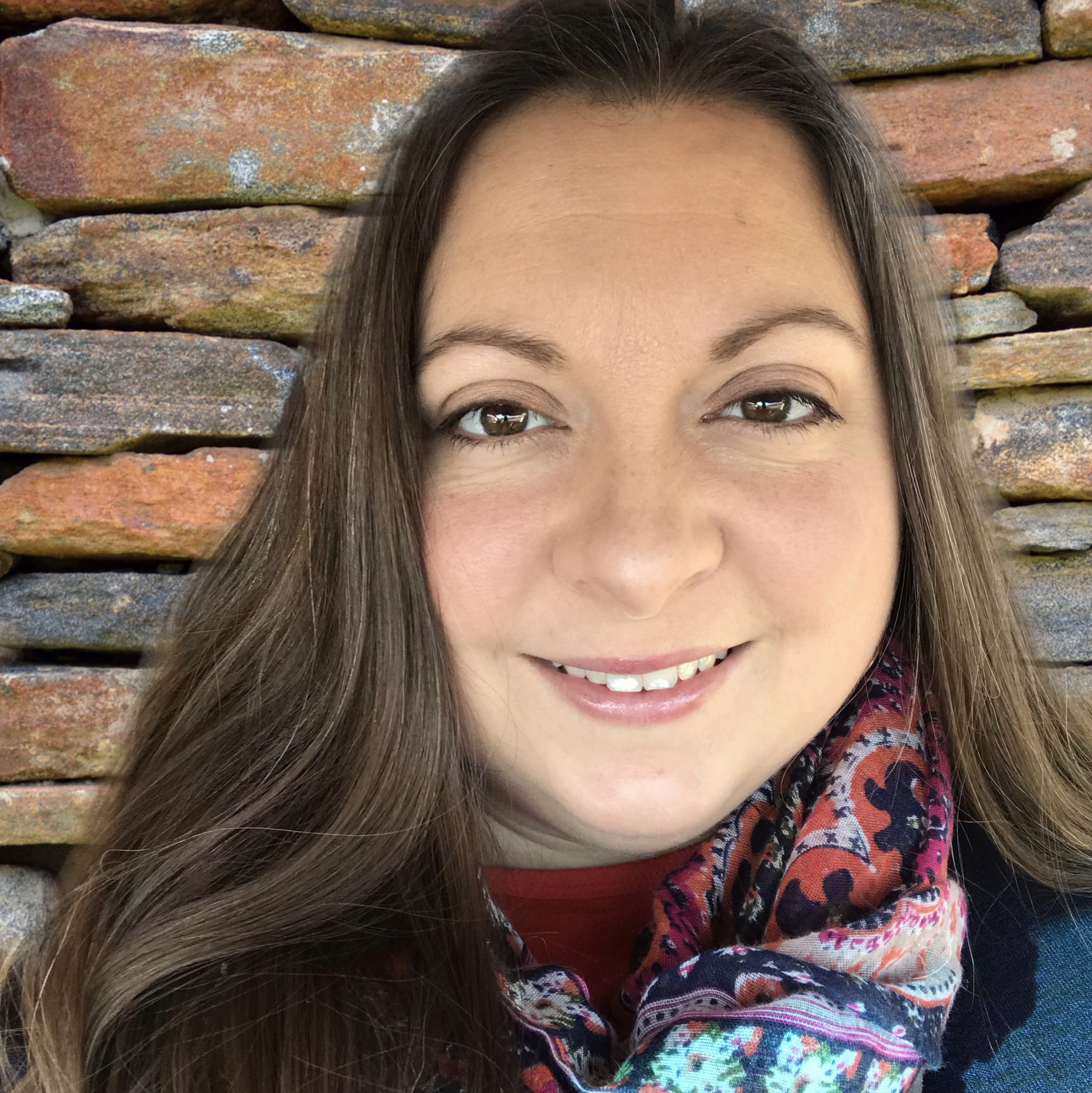 Hi! I'm Paula, a wife and mom by both, birth and adoption. We are a homeschool family and are also therapeutic foster parents. I enjoy spending time with our horses, gardening or going on adventures (usually in our backyard) with my family. We love Jesus and strive to honor Him in all we do. Want to know why I started All Things Moms? >>Read More