First Day of Homeschool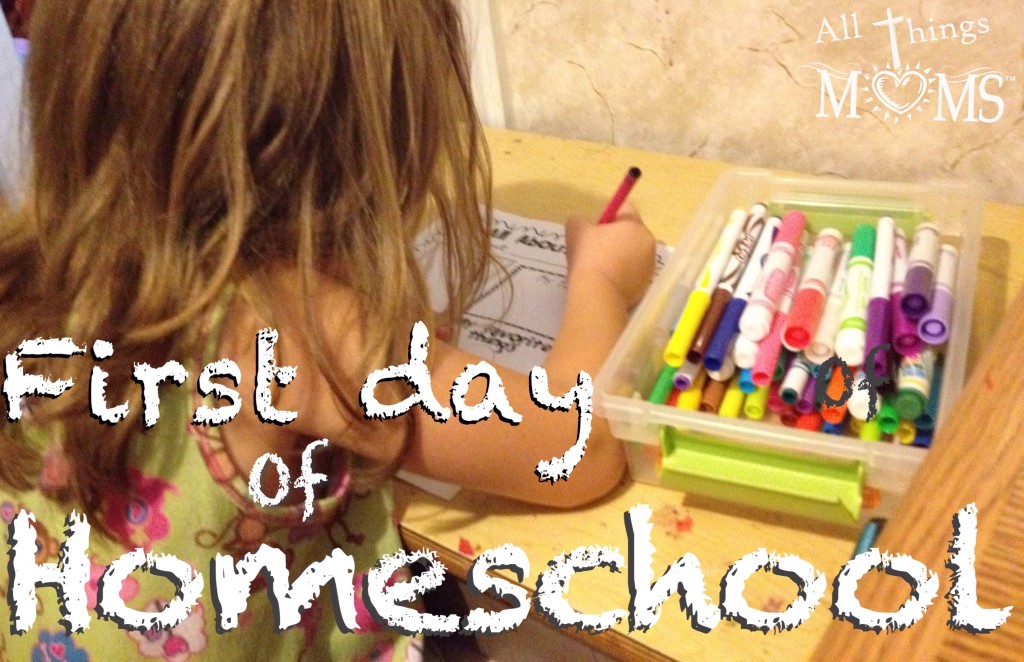 Well, we did it! We survived our first day (and a full week!) of Kindergarten homeschool! I'm not going to lie, I was a little nervous, our sporadic preschool attempts in the past had ended in frustration for both of us on more than one occasion. While I'm sure we'll have our fair share of school days that end that way as well, our first week has been great! Here's a little peak at how our day went and how we plan to do some things throughout the year.
We started out the morning with a family breakfast and my husband prayed for our school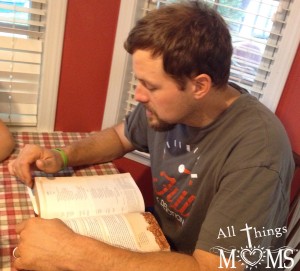 year. After breakfast, we said the Pledge of Allegiance, Pledge to the Christian Flag and Pledge to the Bible. Boots learned the pledges this summer at VBS and enjoys saying them so we'll probably try to do those once a week or maybe once a month so she remembers them. Then, we looked at our calendar, introduced our memory verse for the week and had a family devotion time. We're blessed to have my husband home during the morning, so we plan to start every day similar to this.
Our first "task" of the day was a fun All About Me coloring sheet. I think this will be fun to look back on throughout the year and the years to come to see how it changes. This week her favorite color is red, food is chicken nuggets, place is the beach and hobby is riding horses. When she grows up she wants to be a horse vet. She colored the pictures and I wrote a cheat sheet on the back, it's a good thing because it's only been a week and I could NOT figure out what that food was supposed to be! I found this printable and several other cute ones like it on Pinterest.
Then we did our Math, using Math-U-See, she LOVED it. It's so funny because I debated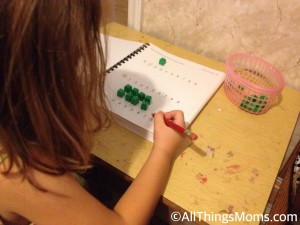 on not using a curriculum for math for Kindergarten and finally decided it would be less stressful for my OCD self if we got one. I'm so glad we did, she has thanked me repeatedly this week for getting her the math book and blocks. We also did our Reading with 100 Easy Lessons and then read a story together. We finished up by playing with some play dough for no other reason than I know she loves it and it would make her love school that much more.
We're staggar-starting our school year- our first week was mostly a lot of fun and learning things that were more of a review for her. I really wanted her to build confidence in herself and this whole school thing as well as help us get into a good routine before adding more.  This week we start Co-Op so we'll be adding in Science, History, Book Club & Poetry, and Art. We're both looking forward to adding in all the new subjects and having a day of learning with friends.
Overall, it was a great first week! I know that the largest reason for that is that I have gotten up each morning and done my Bible Study and had prayer time before she even gets up. This way I my quiet time is actually quiet and I am able to start my day off with the right attitude. Homeschool is not easy, but I know God has called us to it and He will help us through it! To remind us of that I chose a verse for each of us for the school year.
For Boots- a verse to help when she feels like she can't do something- I CAN do ALL THINGS through Christ who strengthens me! Phillipians 4:13 (We used this as our Memory Verse for the week too)
For Me- a verse for when I become frustrated and impatient- Whoever is patient has great understanding, but the one who is quick tempered displays folly. Proverbs 14:29
I included the verse on our board with the date and grade for our "not-so-traditional", traditional back to school pictures taken before breakfast. Yes, she's in her jammies. Yes, they are on backwards. Yes, we're outside already. Yes, I look terrified. It all seems appropriate for our first day as homeschoolers. All joking aside, we're both very excited to begin and can't wait for the year ahead!
As you can see, we're off to a silly start! How did your first day of school go? What are your plans for the remaining year, would love to hear ideas, leave a comment below!
Looks like I'm not the only one sharing about their school year start, check out these other great posts on starting your homeschool year:
How to have an Amazing Homeschool Year
Establishing Family Goals and Priorities for the Year
Sweet Treats for the First Day of School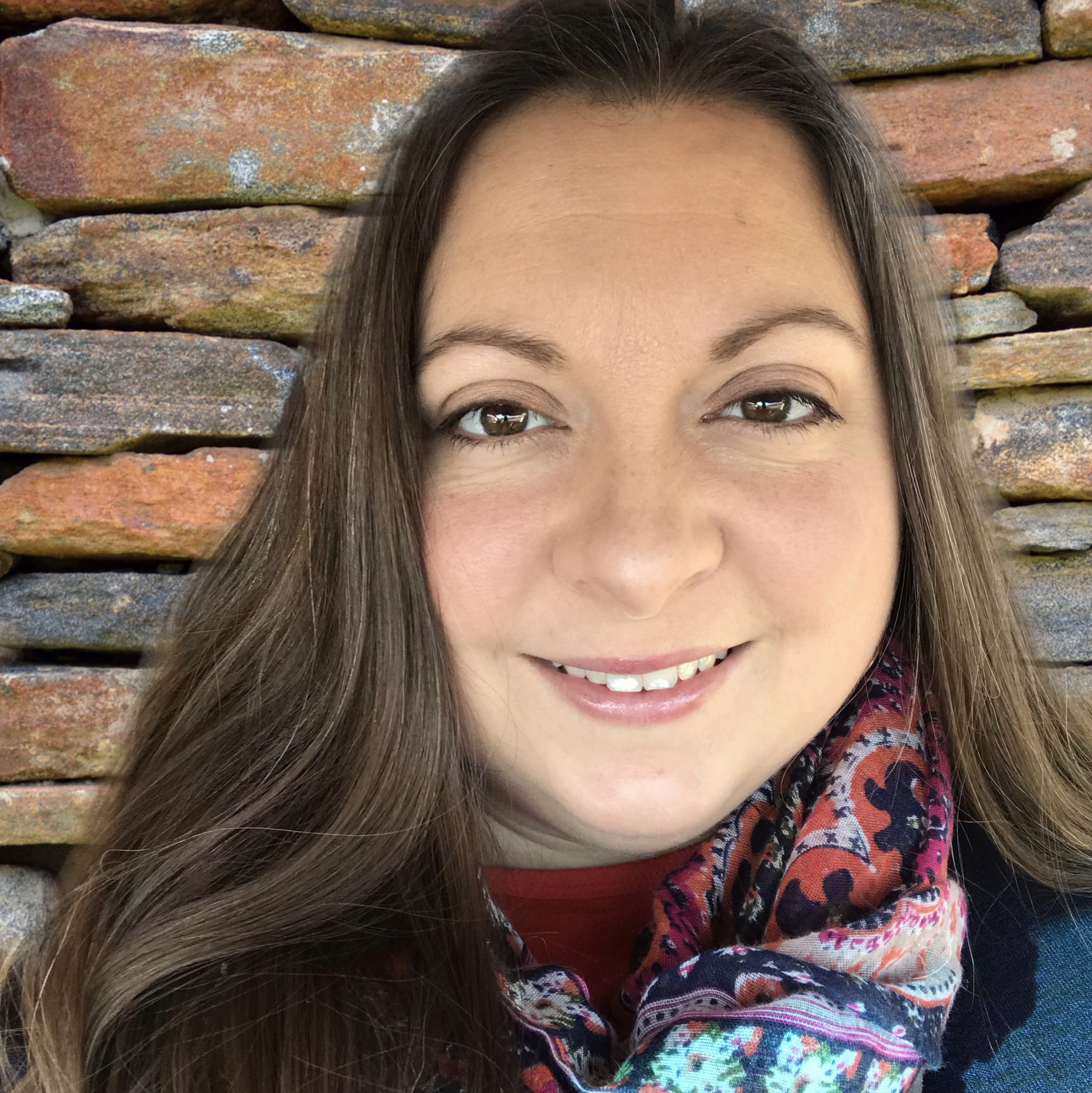 Hi! I'm Paula, a wife and mom by both, birth and adoption. We are a homeschool family and are also therapeutic foster parents. I enjoy spending time with our horses, gardening or going on adventures (usually in our backyard) with my family. We love Jesus and strive to honor Him in all we do. Want to know why I started All Things Moms? >>Read More