Freezer Coleslaw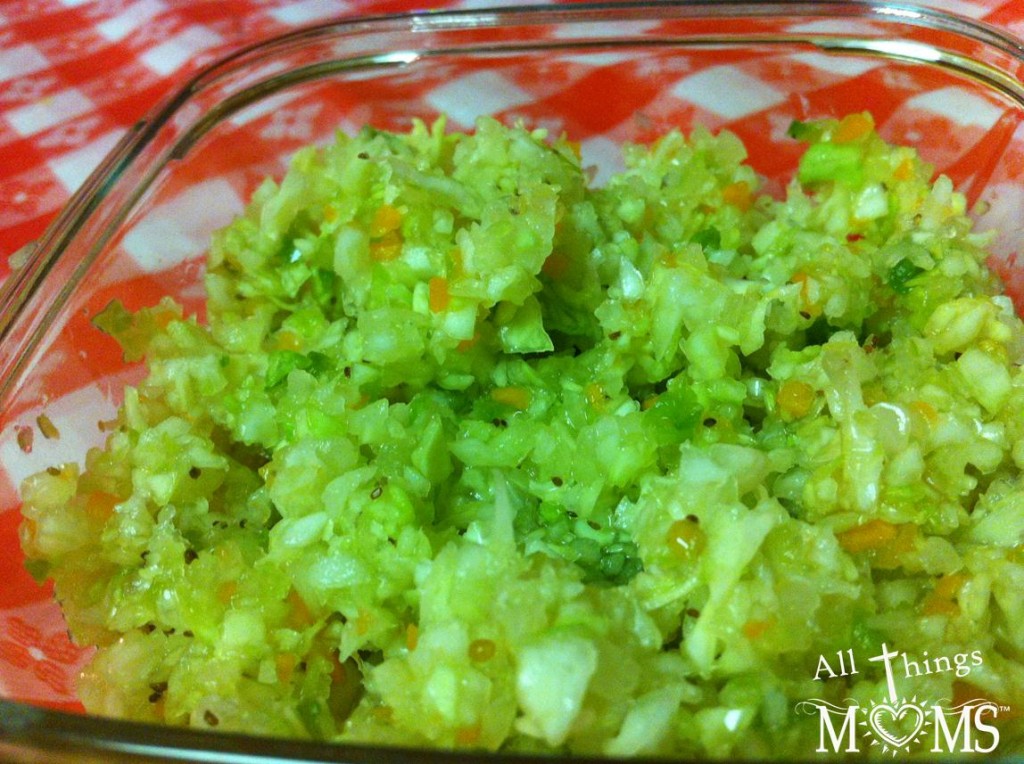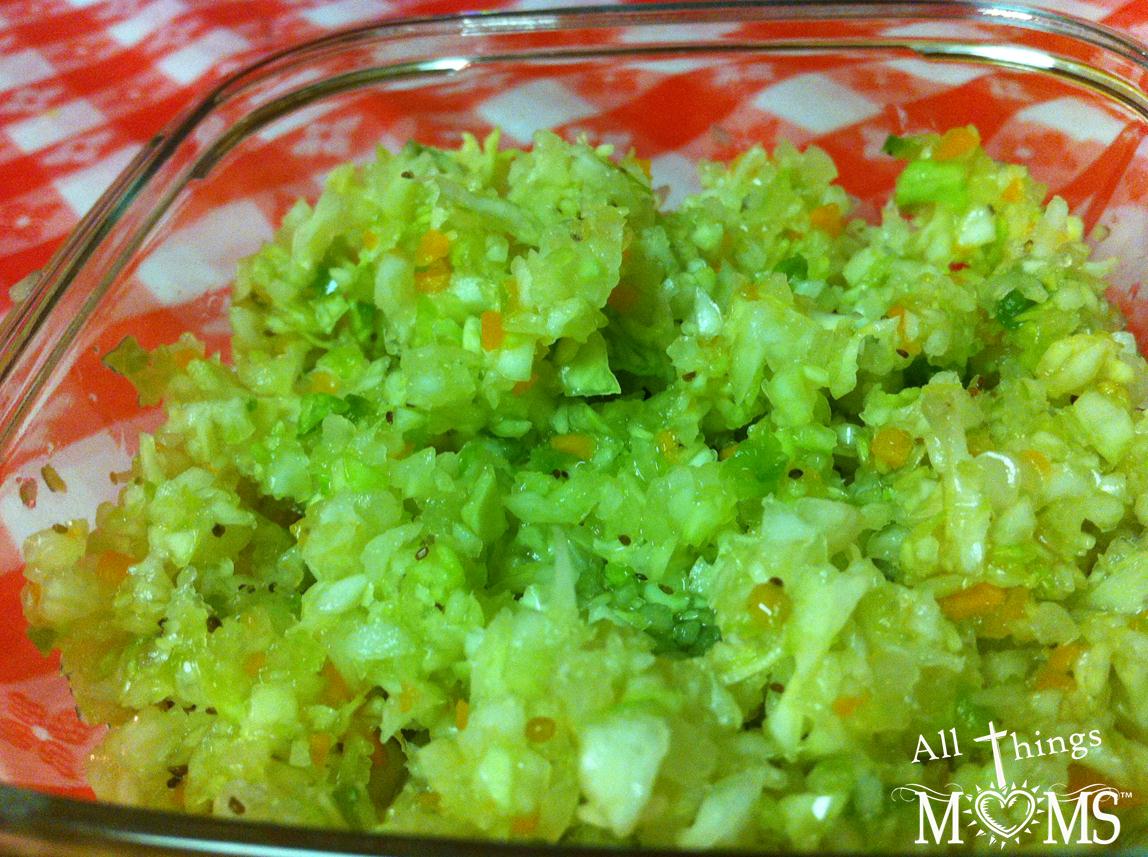 It's summer- time for hot dogs, hamburgers, and BBQ! Of course, if you're in the south that means you're going to need coleslaw. Two options: buy the store bought kind for $3-4 or buy cabbage and make fresh, which really needs to be refrigerated before using. You're in a hurry, so you waste the $3-4 on the store bought brand or fancy shredded cabbage. Oh wait, that was me- well, not anymore! Did you know you can actually make coleslaw and freeze it? No? I didn't either until recently. Of course the first thing I asked was "but what does it taste like?" The answer- It's fantastic! It's crisp, sweet, tart and the perfect compliment to your summer meal.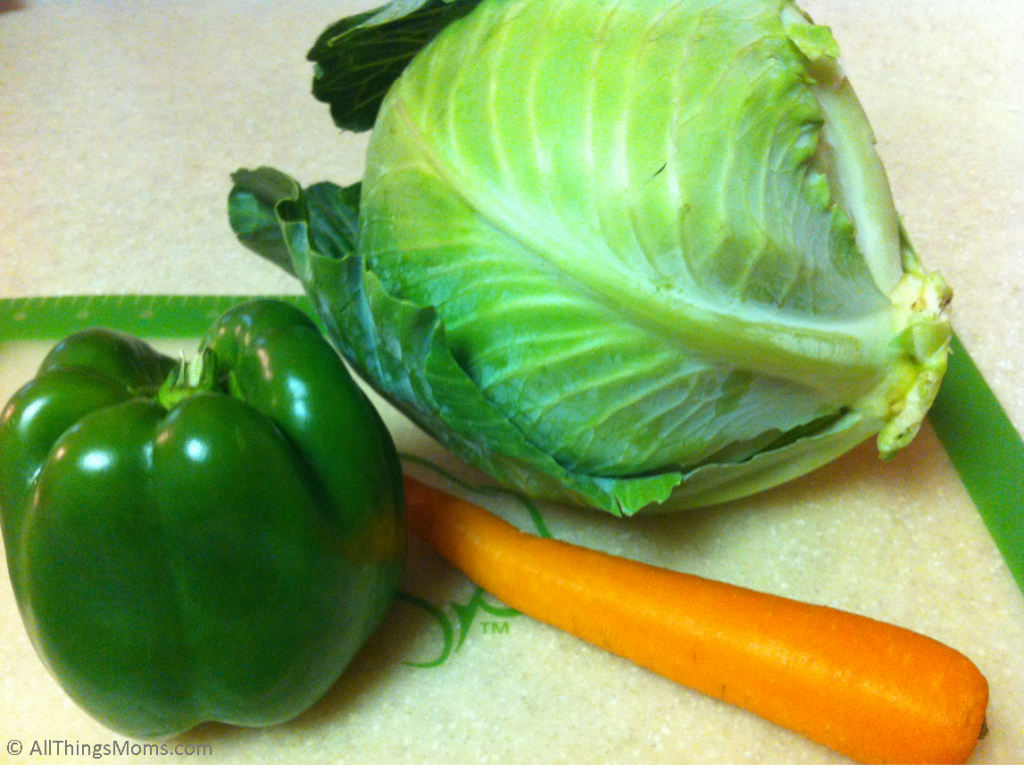 Freezer Coleslaw
Ingredients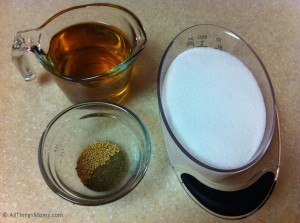 1 medium head cabbage, chopped or shredded (about 10 cups)
1 carrot, finely chopped
1/2 green bell pepper, finely chopped
1 teaspoon salt
1 cup apple cider vinegar
2 cups sugar
1 teaspoon celery seed
1 teaspoon mustard seed
Directions
1. Combine chopped vegetables in a large bowl.  Sprinkle with salt and let stand 1 hour.
2. Place remaining ingredients in a saucepan and bring to a boil. Allow to boil 1 minute, then remove from heat. Let cool.
3. Drain off any liquid that may be in vegetables.
4. Combine the vegetables and the vinegar mixture, stirring gently.
5. Scoop into freezer containers and freeze.
6.  When ready to use, just set the frozen container out to thaw. Serve chilled.
I chopped all my vegetables using my Food Chopper, you could also use a food processor, blender, or knife.  I froze in pint sized bags with 1.5 – 2 cups per bag and put away 6 bags.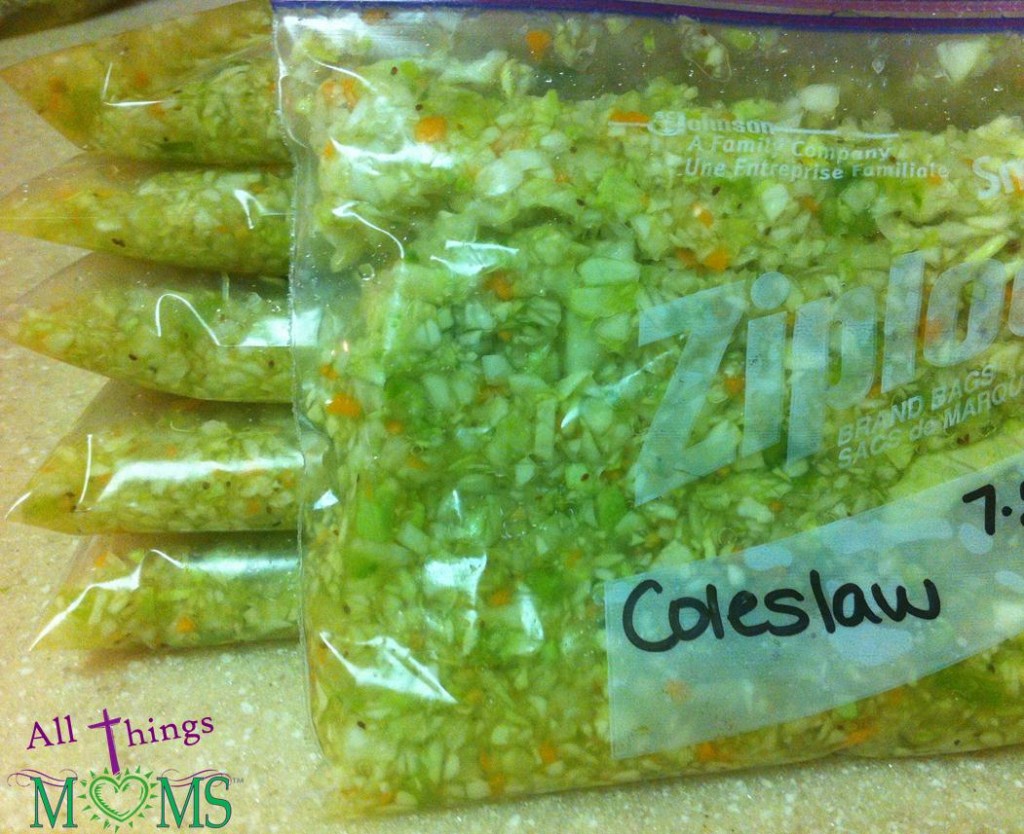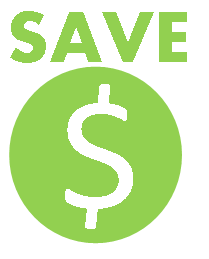 Look for cabbage to go on sale.  When you find a great deal, you can make a double batch. I got this cabbage for less than $1.50 and I had all my other ingredients. $1.50 for 6 bags of coleslaw! You can also grow your own cabbage. I can't wait until garden season next year, hopefully I can put away enough coleslaw with fresh cabbage that I won't have to buy any cabbage all year!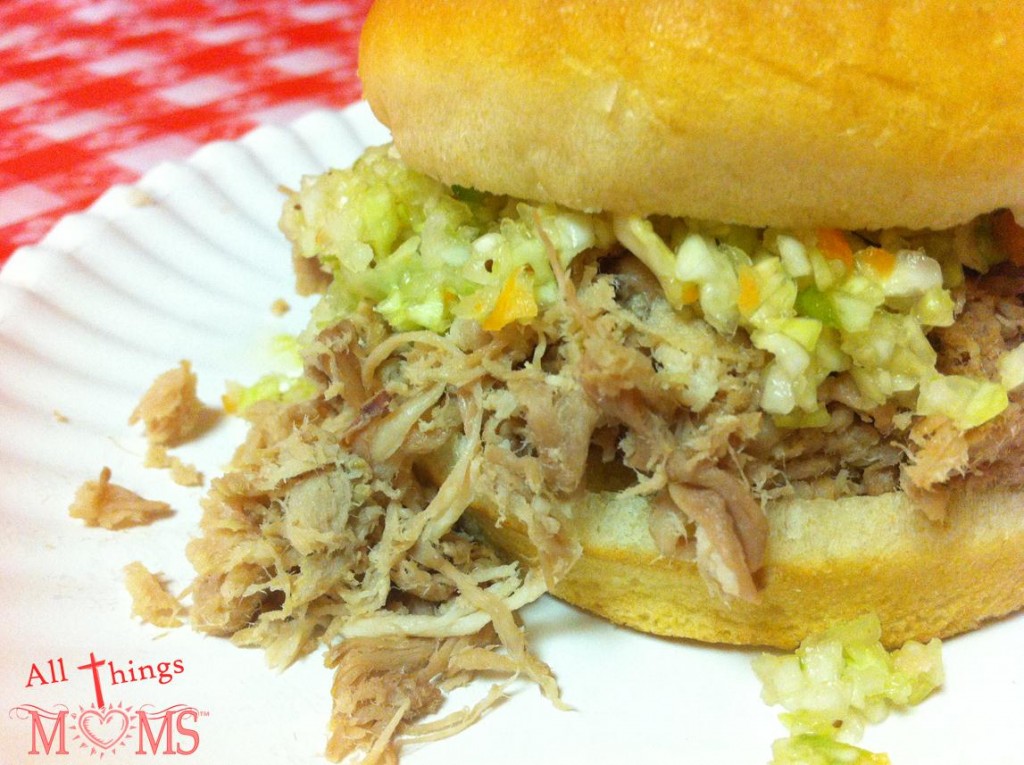 I've enjoyed this coleslaw on BBQ sandwiches, hot dogs, hamburgers, even just as a side dish. It's now on my list of staple items not to run out of! Do you have any recipes or meals that you serve coleslaw with? Leave me a comment below, I'd love to get some more recipes to enjoy this with!
Source: Taste of Home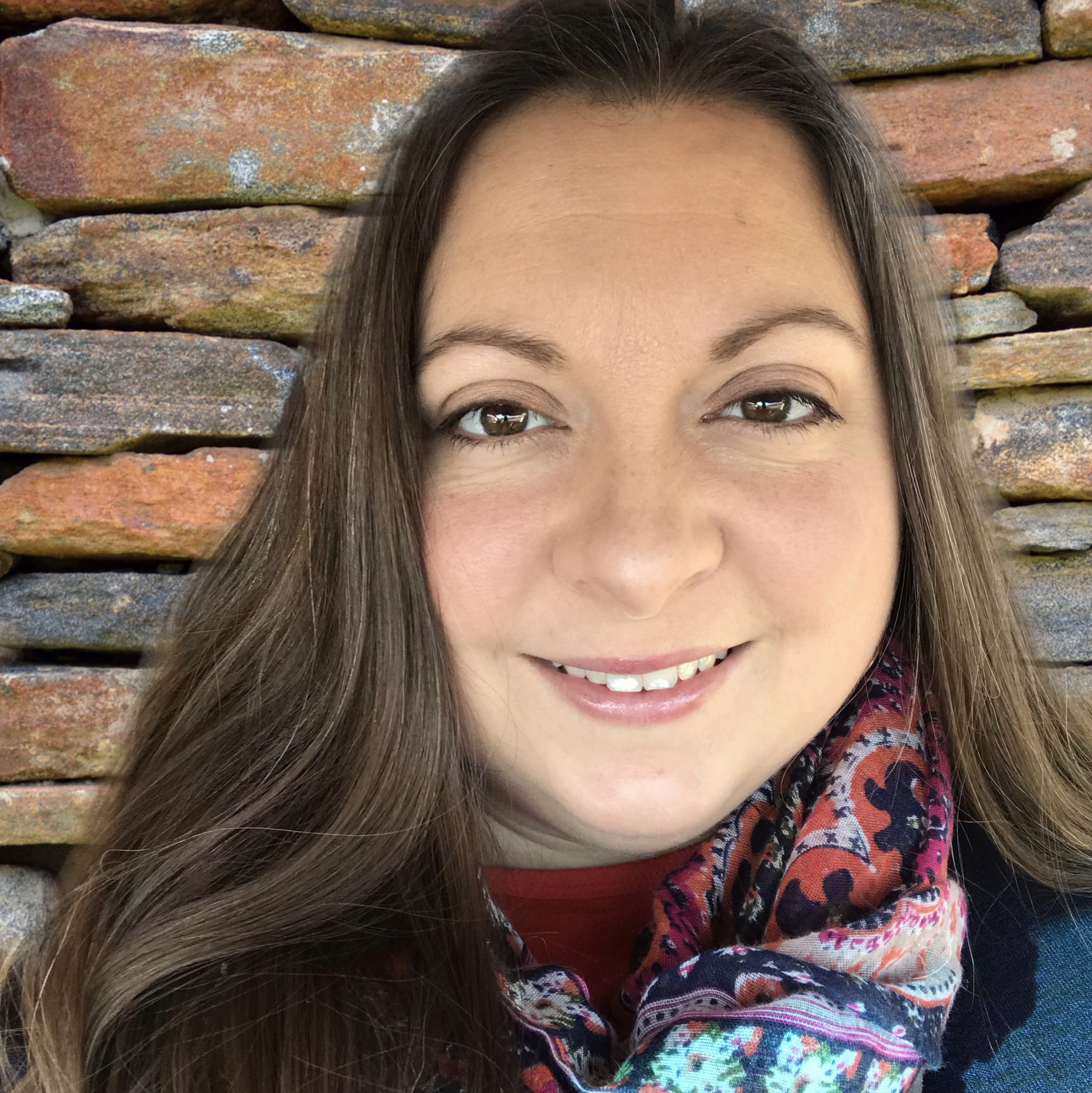 Hi! I'm Paula, a wife and mom by both, birth and adoption. We are a homeschool family and are also therapeutic foster parents. I enjoy spending time with our horses, gardening or going on adventures (usually in our backyard) with my family. We love Jesus and strive to honor Him in all we do. Want to know why I started All Things Moms? >>Read More