Freezing Peppers and Onions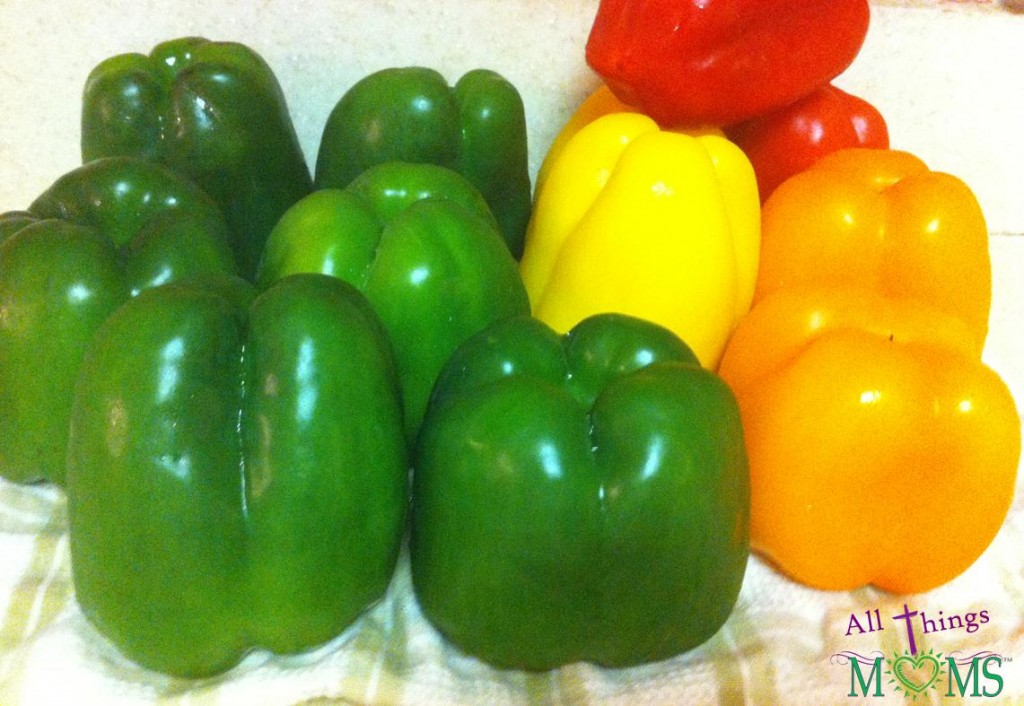 By now you may be starting to get the first few peppers off of your pepper plants if you have a garden. If not, they will be here soon! One thing I love about pepper plants is they make a lot of peppers at once, more than we can usually eat before they go bad. So what do you do with all these peppers? Sure you could make a different recipe each night and use them up but you may find yourself wishing you had some of those peppers later on in the year when you go to the store and see the prices on them. I was at the grocery store yesterday and fresh, green bell peppers are regularly priced $1.19 each, the colored varieties are $2.99 each! Whoa- and this is pepper season!
I enjoy having peppers handy for quick meals like fajitas, steak sandwiches or sausage, served over rice with something. Last winter as I found myself picking up a bag of the frozen fajita peppers in the grocery store I thought to myself – I could do this- and I could do it for a lot cheaper than this! (over $2 a bag) Now I freeze my own bags of peppers and onions! Since it's not always pepper season when I need to restock the freezer I watch for peppers to go on sale. For this batch of peppers and onions I got green bell peppers for .50¢ each, a bag of 6 colorful peppers for $6.19 and a bag of onions for $1.67. My total cost was $10.86. Using my no waste method I froze 8 quart bags of pepper and onion slices and 5 pint bags of chopped peppers and onions – less than $1 a bag!!
No Waste Freezing Peppers and Onions
What you'll need:
Peppers
Onions
Good Knife or slicer
Freezer Containers
Large Pan or Bowl
Directions
1.  Wash your peppers and set them out to dry. Set out a large bowl or pan for your pepper slices to go in once cut up.
2.  Cut off the tops of peppers and the bottoms of the peppers. This will give you an easy size to work with. Do not throw these pieces away! These are No-Waste Peppers and Onions. Remove the stem and set all other pieces aside for later use.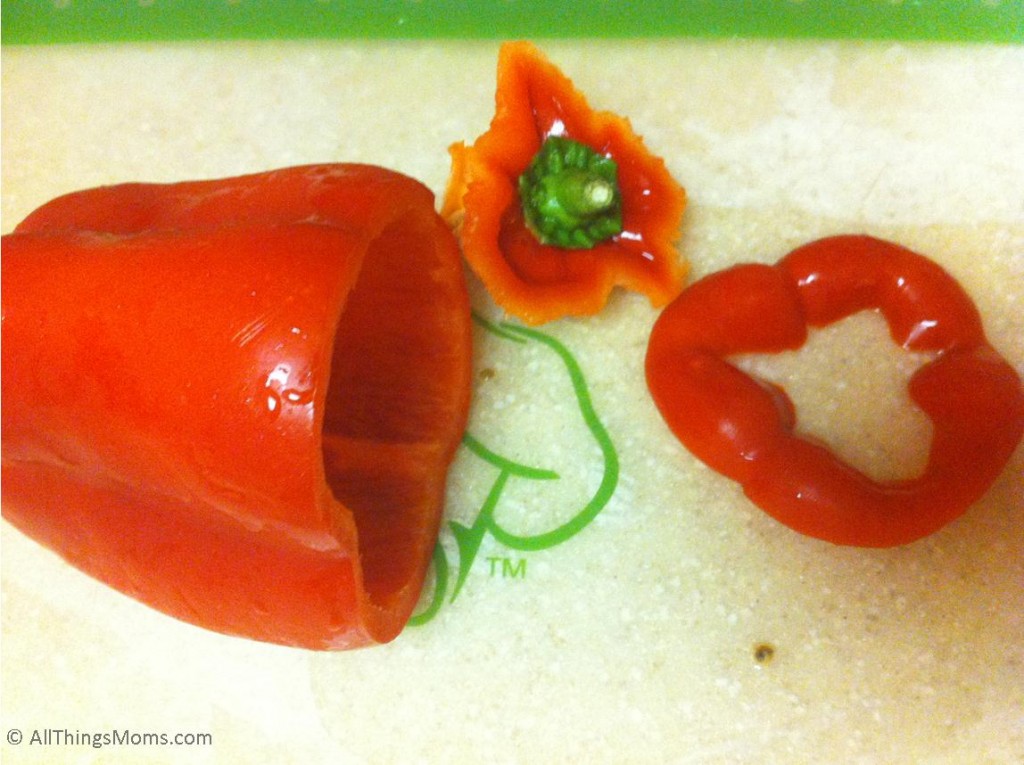 3. Pull any remaining seeds out and cut your peppers. There are several ways you can cut your peppers up depending on your preference.
– You can use a knife. If you are doing a lot like I usually do this may start to hurt your hand, depending on the knife and how you hold it. It's nothing that won't be gone the next day though so if all you have is a knife don't let that stop you. Just cut the pepper in half so you have a flat surface to work with and cut strips.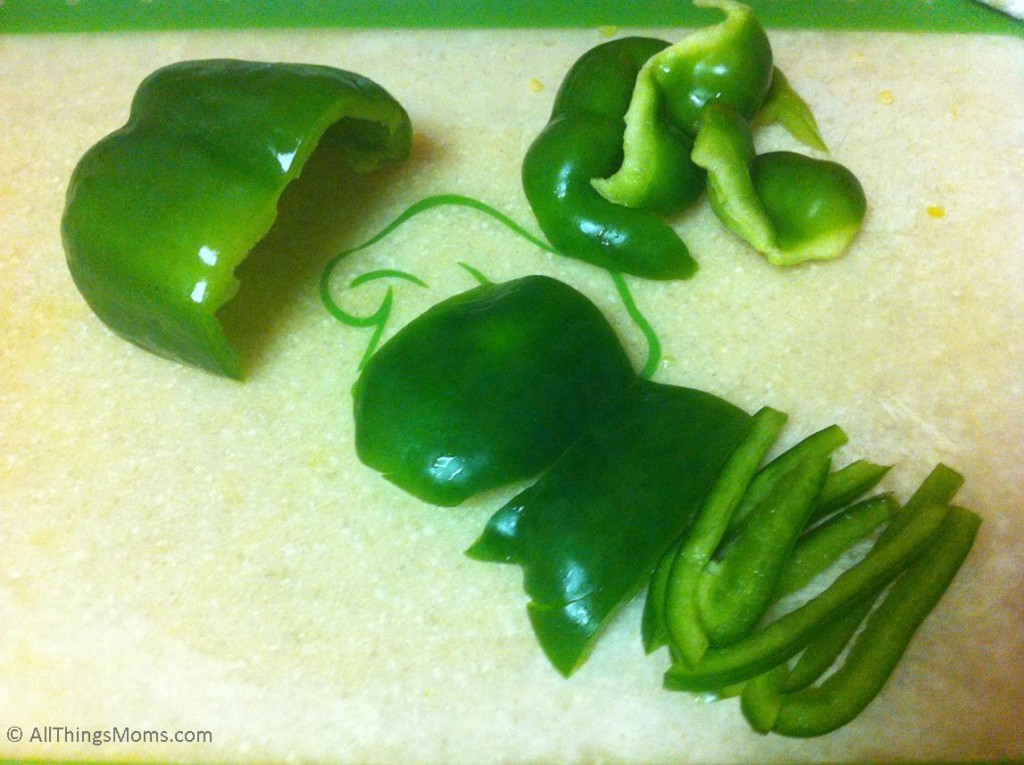 – You can use a slicer. This is the fastest way to cut up your peppers and your onions. I've done it two ways.
a. Cut the remaining pepper (after top and bottom are trimmed off) in half and run that down the slicer. This produces nice, straight pepper cuts. (Just like the ones above made with a knife only MUCH faster.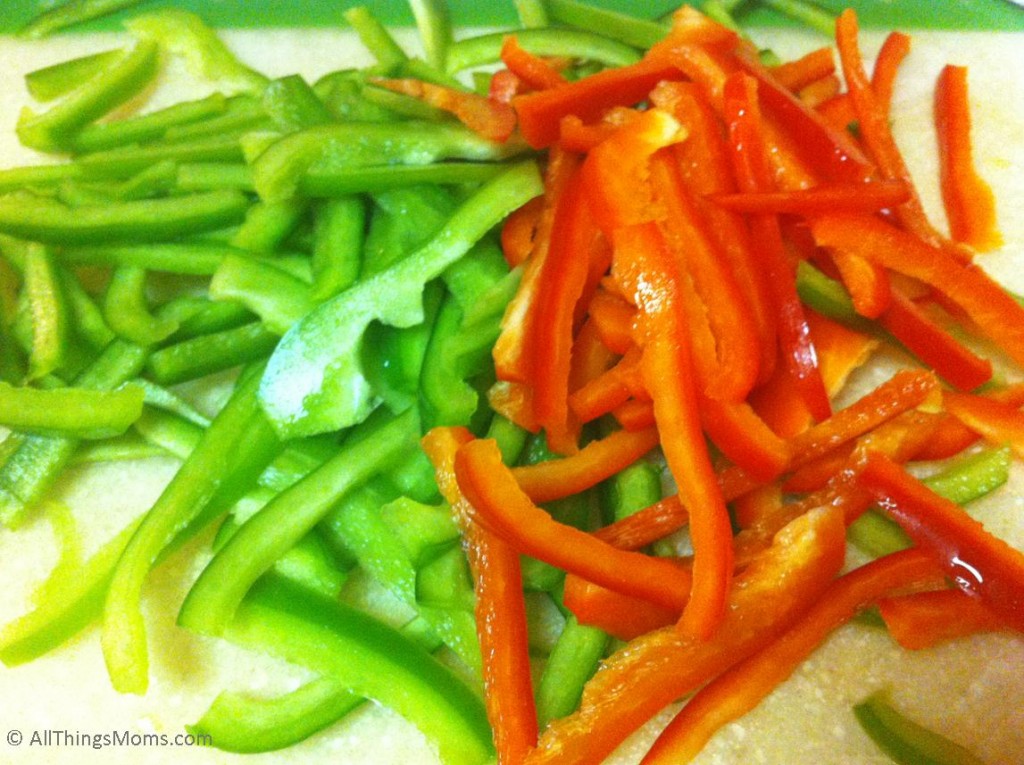 b. Slice the pepper in rings. Stack a few rings up and make 2-3 cuts to make them smaller pieces. Your peppers won't be straight and all the exact same size but they will still freeze, cook and taste the same.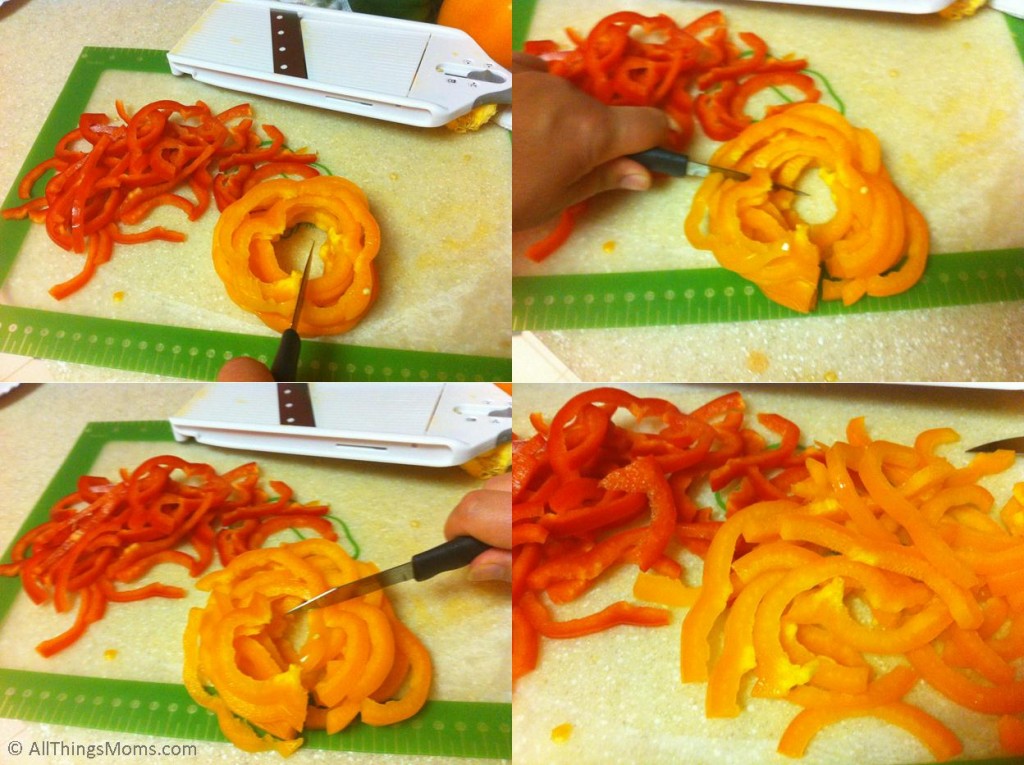 Throw cut peppers into your bowl or pan.
3.  Peel and cut your onions. To cut onions I always cut the top off and bottom off and pull the peel away, leaving a flat surface on either end.  You can again use a knife or a slicer. I used my slicer, stacked my slices up and cut the stack in half. In the middle you will have several smaller pieces- pull those out and set to the side.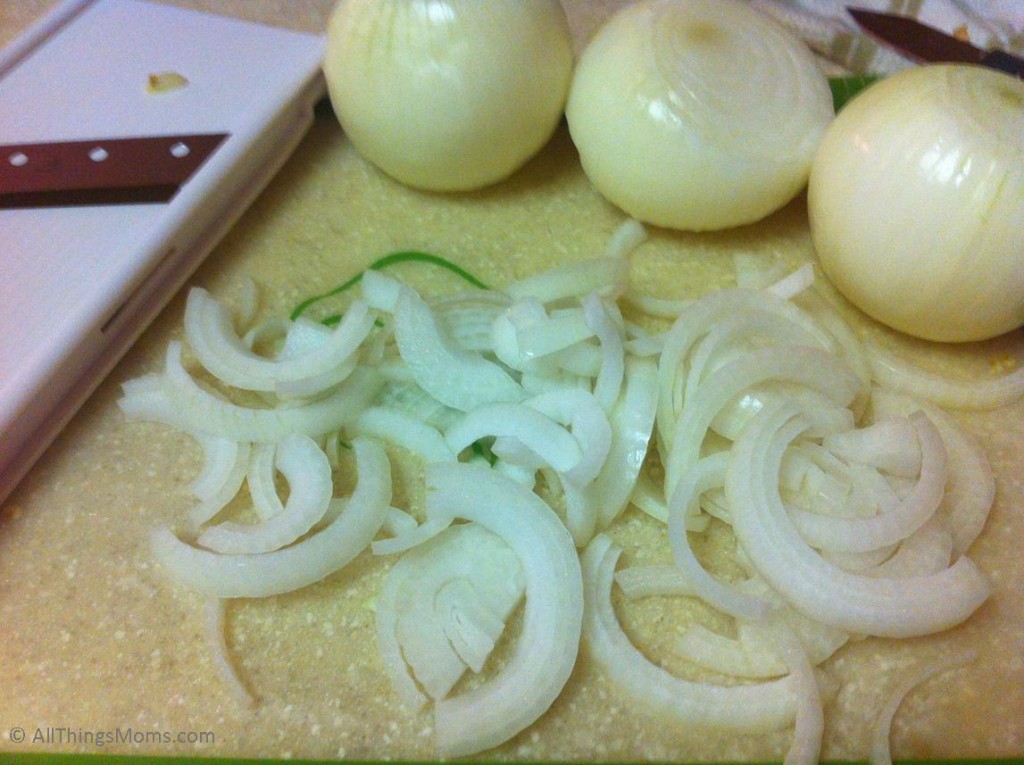 Throw your onion strips in your bowl/pan with your peppers.
4. Stir your peppers and onions up so that they are all mixed around and there are no onion pieces sticking together. You can see I used both slicer methods on this batch.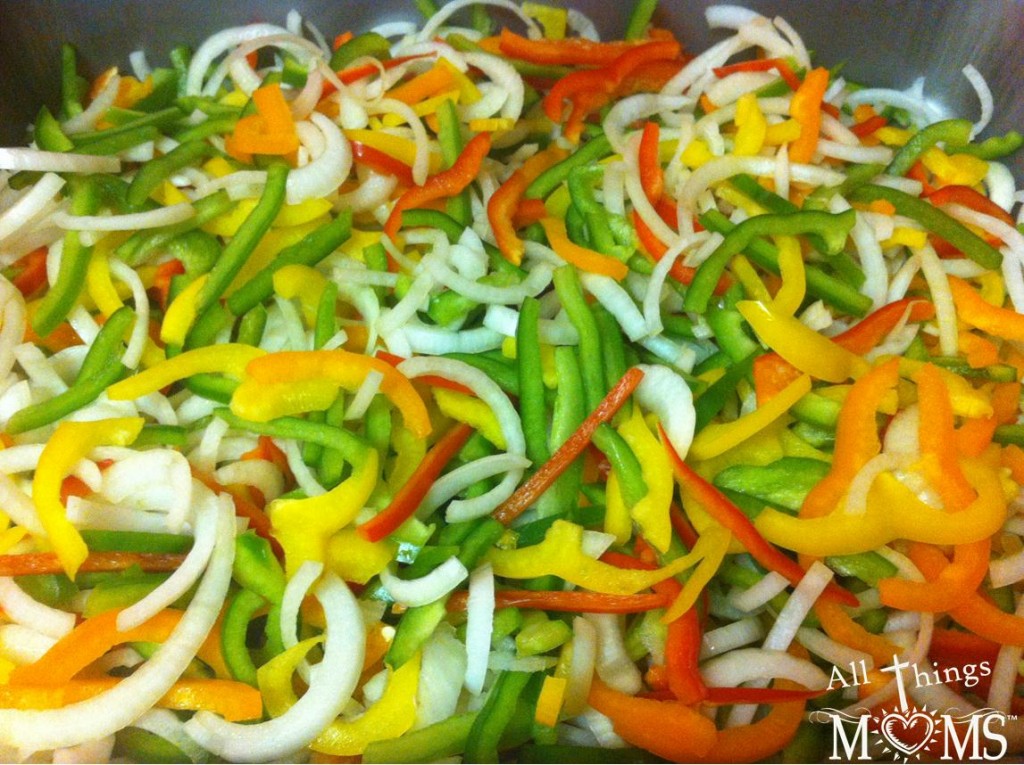 5. Bag your peppers and onions up in bags according to how you use them. I bagged all mine in quart bags. If I need less I just pull out half of the bag and place the remainder into the freezer.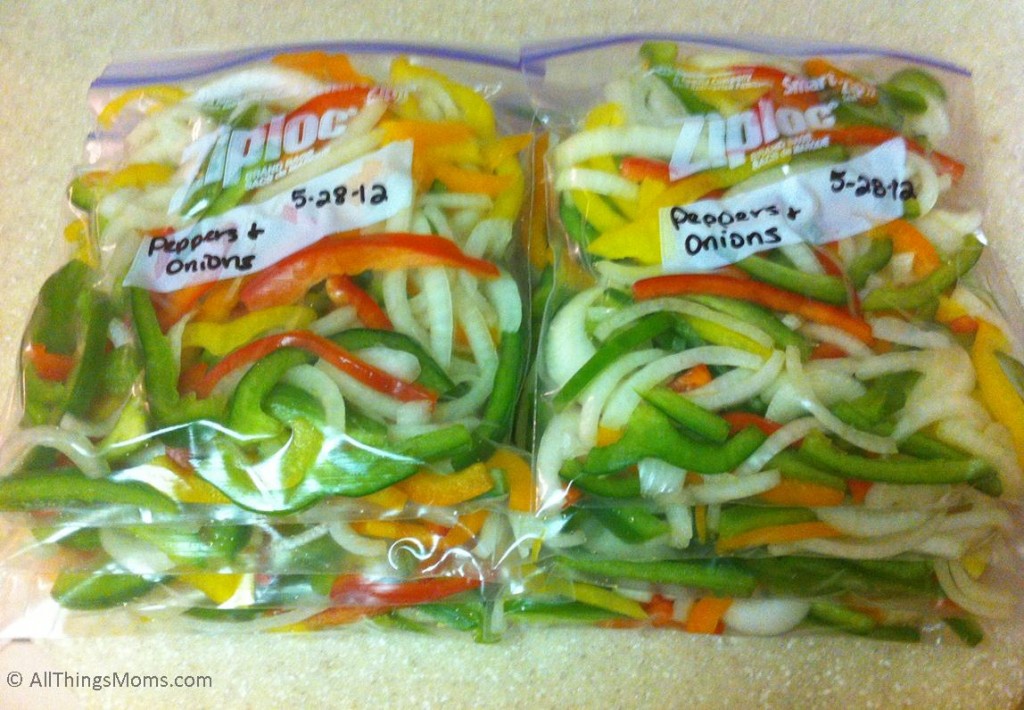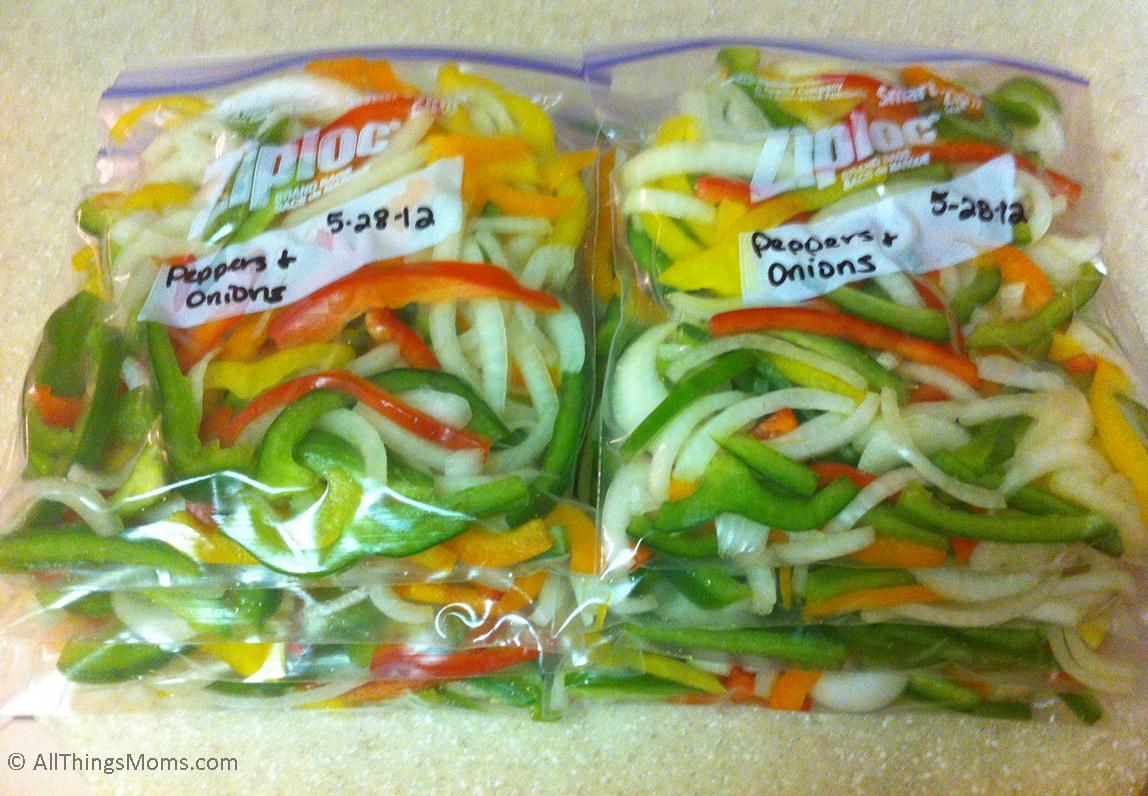 Now for the No-Waste part! Remember all those pieces of perfectly good peppers and onions you have left?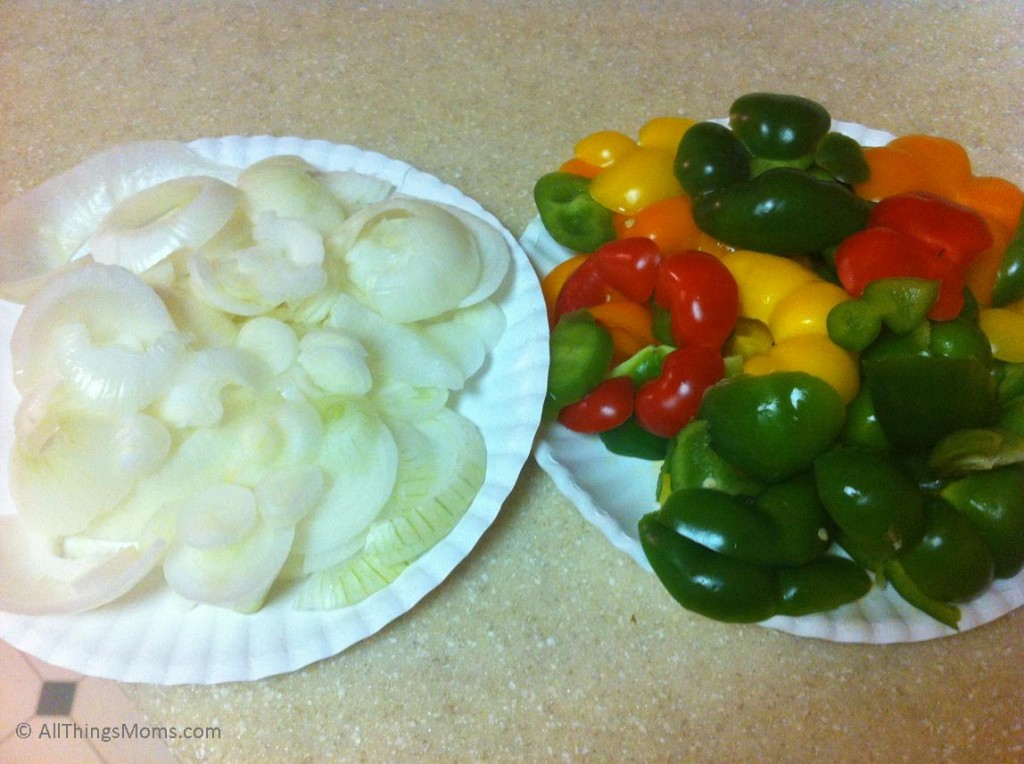 Get those back out and chop them up. I used my Food Chopper but you can do this with a knife too! You could also freeze them as they are. When you need them you can pull out the pieces you need and chop them up then. I'd rather just get them all done now.
Since these are smaller pieces that I am going to be using in recipes I flash freeze them. Just lay them out on a large pan (I used the same one I mixed my peppers in earlier) and pop them into the freezer for at least an hour.
Here's another neat trick you can freeze these up seperatly so you have bags of frozen chopped onion and frozen chopped peppers or you can mix them up and freeze them together. Most recipes that call for peppers call for onions too so I just mix mine up. You can see I have less onion here- if you want more onion than you have left just save an onion or half an onion when you are making your slices.
Once they have frozen for an hour just remove from the freezer and bag them up according to the sizes you prefer. Since they are individually frozen you can even through them all in one bag and take out what you need each time. Perfect for omelets, breakfast pizza, or Mexican Style Steamed Corn.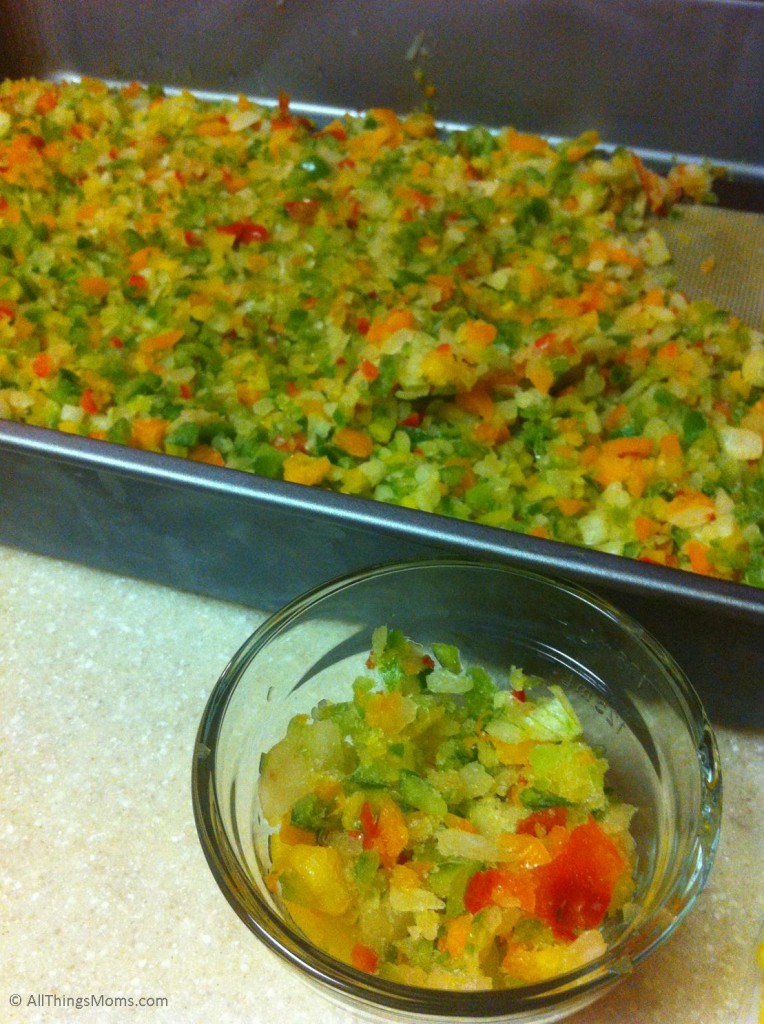 Now when I have a recipe that calls for peppers and onions all I have to do is open my freezer door- I have them chopped and sliced, ready to go. I don't have to pay expensive prices or take the time to cut them up. What kinds of recipes will you use these for, leave a comment below and let me know!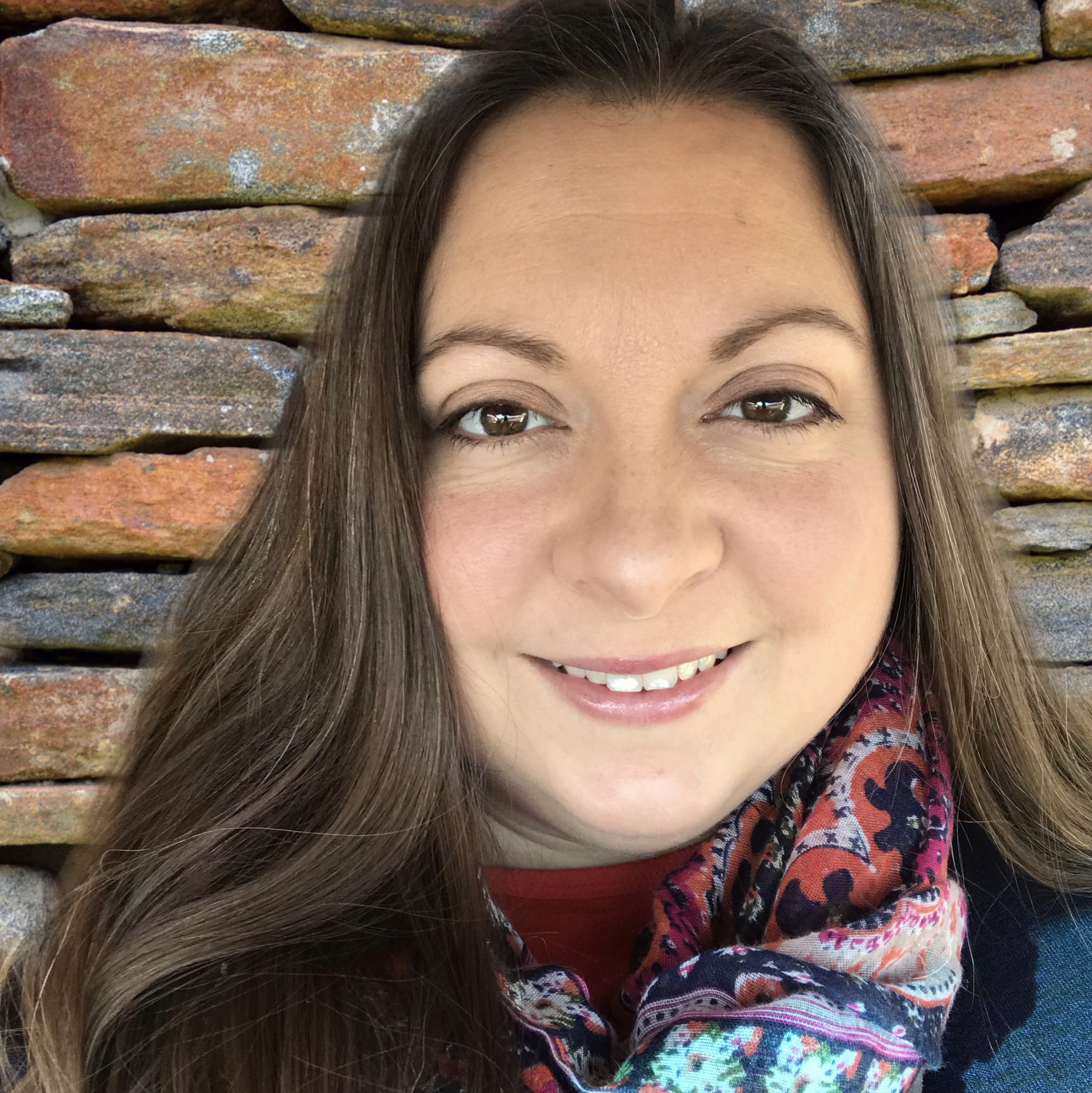 Hi! I'm Paula, a wife and mom by both, birth and adoption. We are a homeschool family and are also therapeutic foster parents. I enjoy spending time with our horses, gardening or going on adventures (usually in our backyard) with my family. We love Jesus and strive to honor Him in all we do. Want to know why I started All Things Moms? >>Read More