Garlic Roasted Vegetables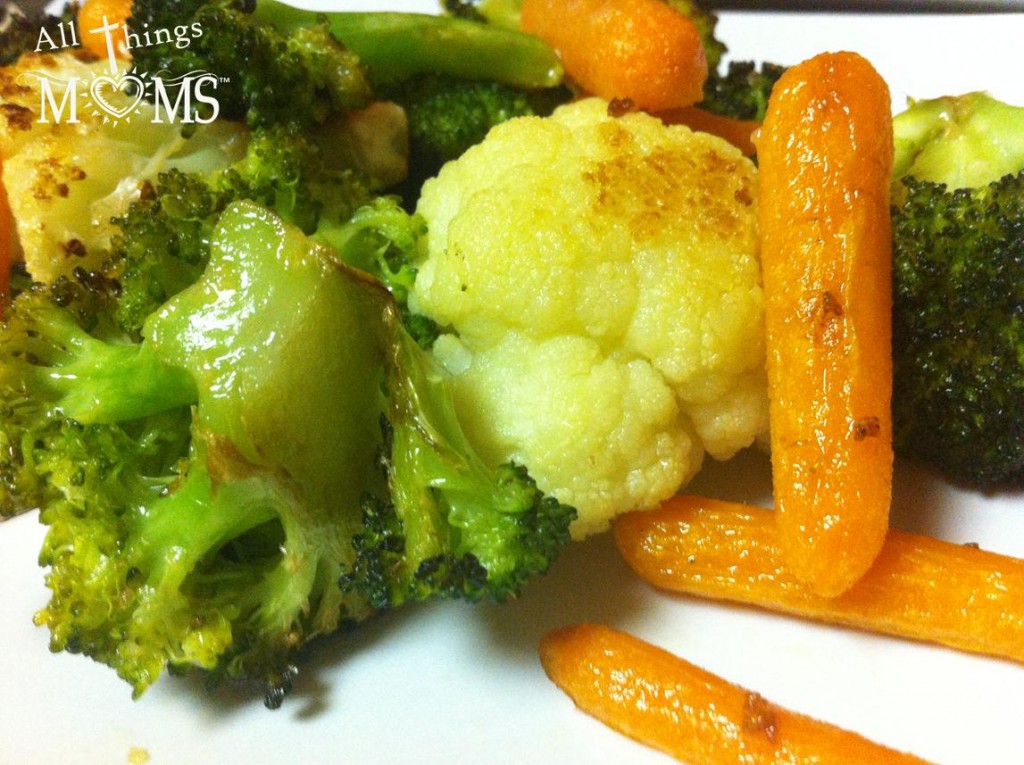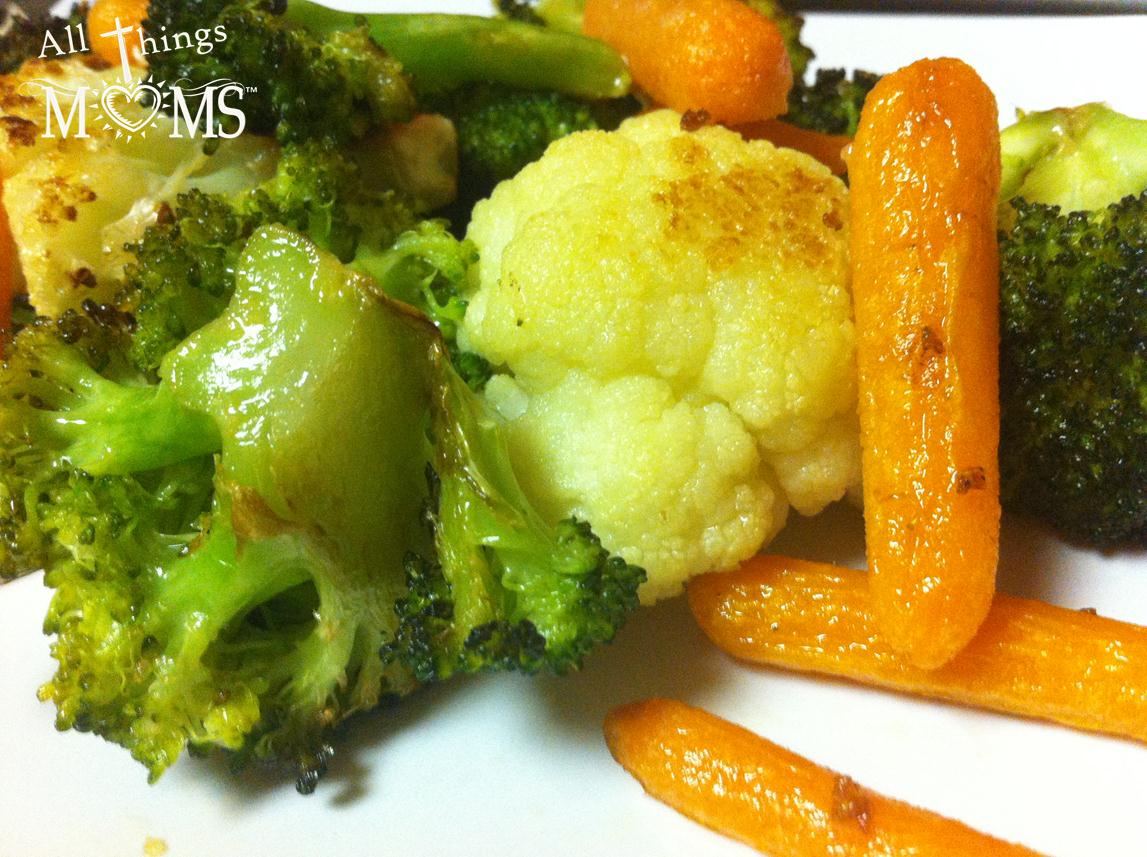 Fall is finally here- hooray! Cooler weather here we come! To celebrate I cranked my oven up to 400 and roasted some veggies! I know, not your typical bake something pumpkin.. but I have big plans for that too! Besides, I had to be practical and dinner won over dessert.
I haven't done a lot of roasted vegetables this summer because it was so hot so I have been really wanting these! They are super simple and a great addition to almost any meal!
Garlic Roasted Vegetables
Ingredients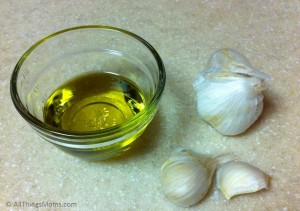 Fresh vegetables – I used Brocoli, Cauliflower, and Baby Carrots
2 Cloves of garlic
1/4 cup olive oil
kosher salt
Directions
1. Pour the oil into a small bowl, press the garlic cloves into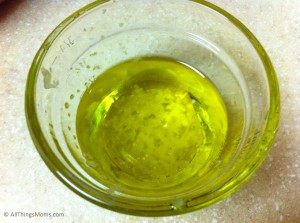 the bowl. (If you do not have a Garlic Press- peel the garlic and chop finely). Set to the side so the garlic can flavor the oil (I try to let them set for at least 15 minutes)
2. Preheat the oven to 400° and line a pan with aluminum foil.
3. If you are using a head of brocoli and cauliflower, cut into smaller pieces. I got mine pre-cut in a bag at the grocery store (marked down too!)
4.  Spread the vegetables out on the pan and brush the oil mixture lightly onto the vegetables. You can also gently pour a little and toss them around. Just make sure all vegetables have a little olive oil on them to prevent burning and sticking. Season with salt to taste.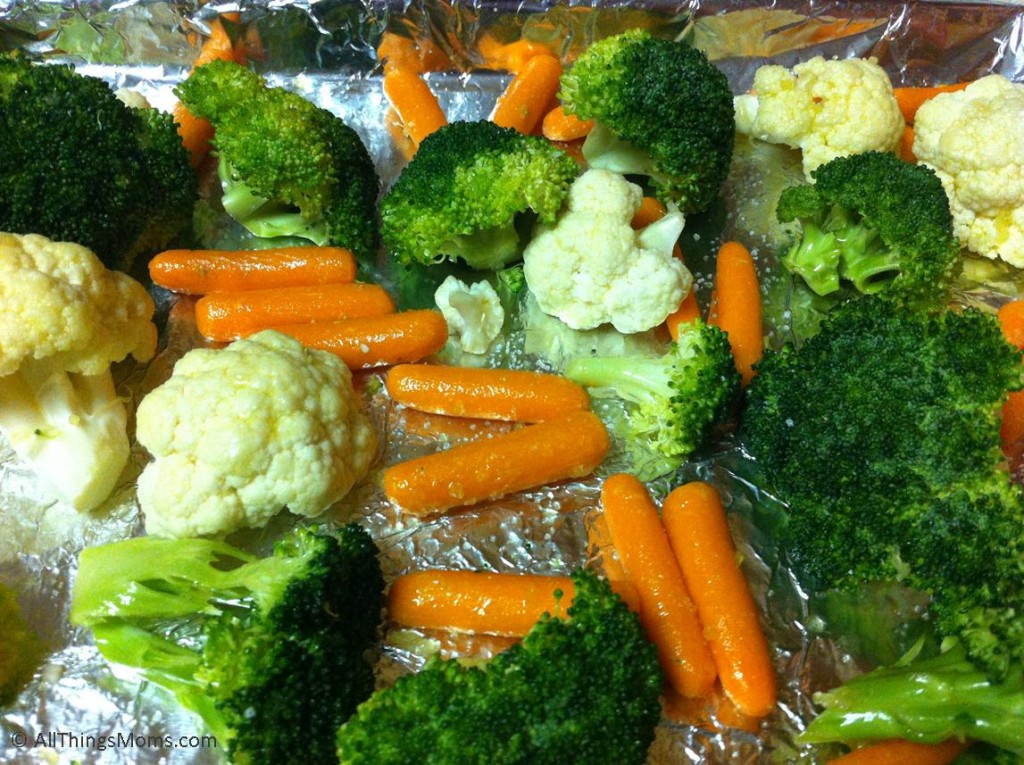 5. Bake for 15-20 minutes depending on the size of your vegetables. Carrots usually take the longest to bake so you can test one to make sure it is done prior to removing.
Enjoy!
Since no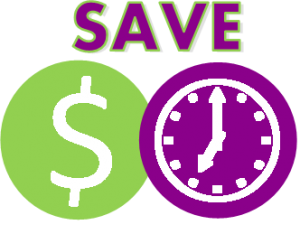 t everyday in fall is cool go ahead and make a double batch while your oven is on. The leftovers can be used in another meal that week or thrown in the freezer for a quick Vegetable Lasagna!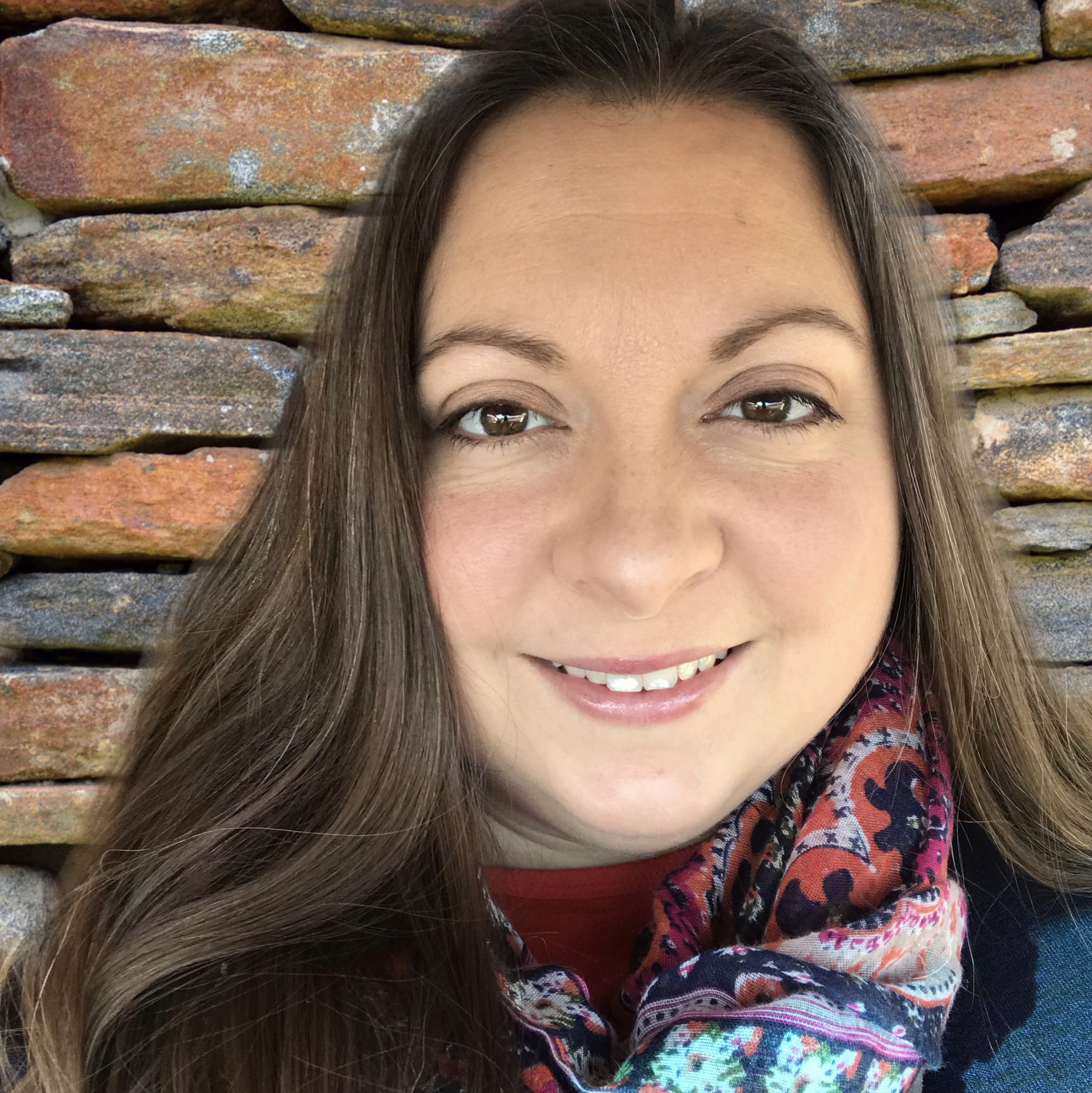 Hi! I'm Paula, a wife and mom by both, birth and adoption. We are a homeschool family and are also therapeutic foster parents. I enjoy spending time with our horses, gardening or going on adventures (usually in our backyard) with my family. We love Jesus and strive to honor Him in all we do. Want to know why I started All Things Moms? >>Read More