Perfect Holiday Cookies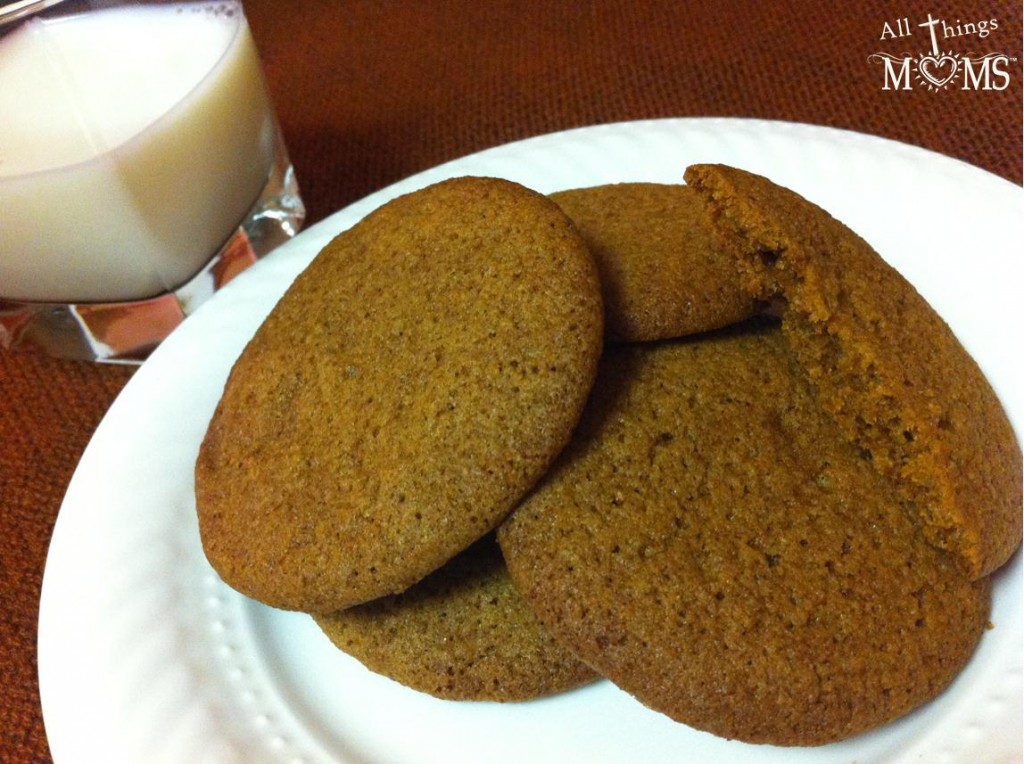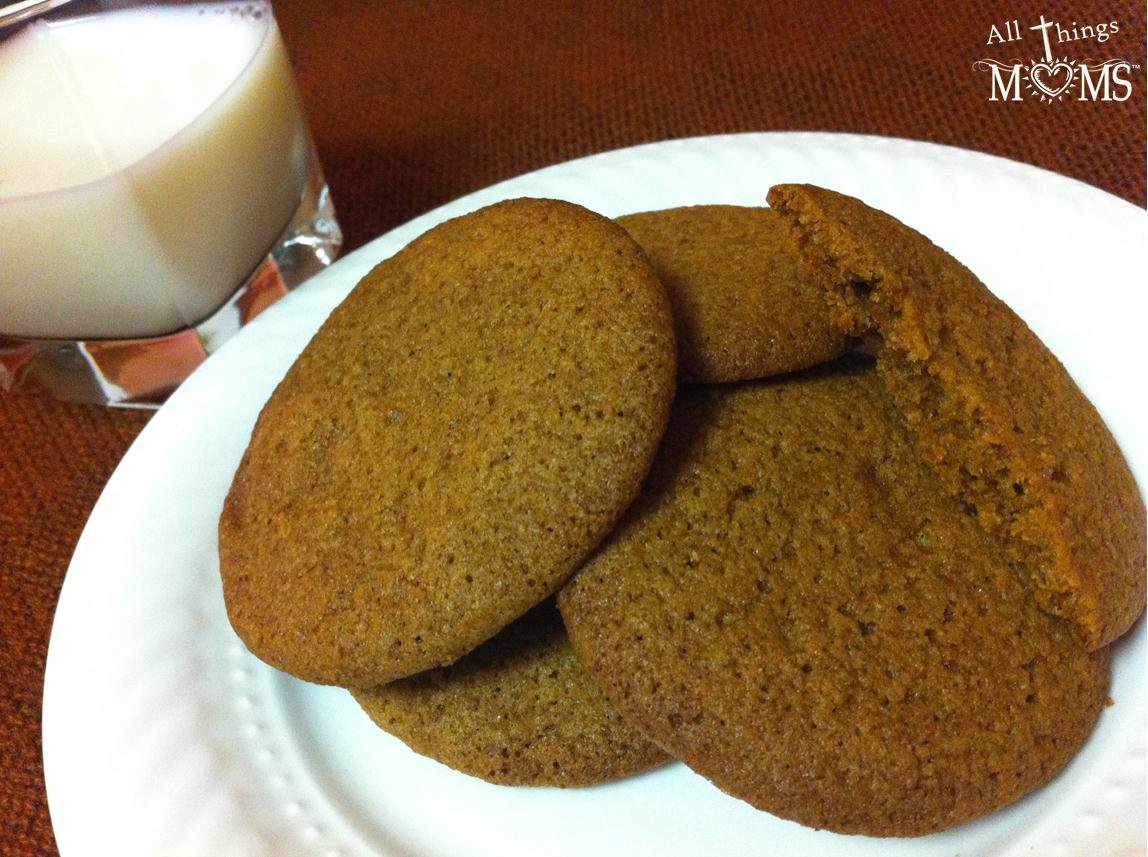 Here we are just over a week away from Thanksgiving and all I can think about is cheese dip.. holiday-ish, right? I actually started a post on cheese dip yesterday, unfortunately having a sick toddler got in the way of that. Hopefully you'll forgive me for not posting, I did post a little yummy treat for my facebook fans out there.  Today I am back on track and I will not stray away from holiday goodies for the cheese dip BUT I promise you as soon as holidays are over I WILL be posting that recipe because it is GOOD!
Now, to the good stuff – Homemade Gingersnaps!!  I just love gingersnaps – they are so festive and make me think of cool nights and warm fires. I don't think there is another cookie that says the holidays are here quite like gingersnaps. Hubby was off last night so we got to spend a little quality time together in the kitchen baking! I love cooking side by side with him! He gets to do all the dirty jobs like crack eggs and wash dishes and I get to stir and take pictures, lol! No, seriously we do have a great time in the kitchen together and I don't just use him to take care of the dirty jobs.  Plus, he loves getting to  inhale eat what we bake. These gingersnaps were no exception.
Gingersnaps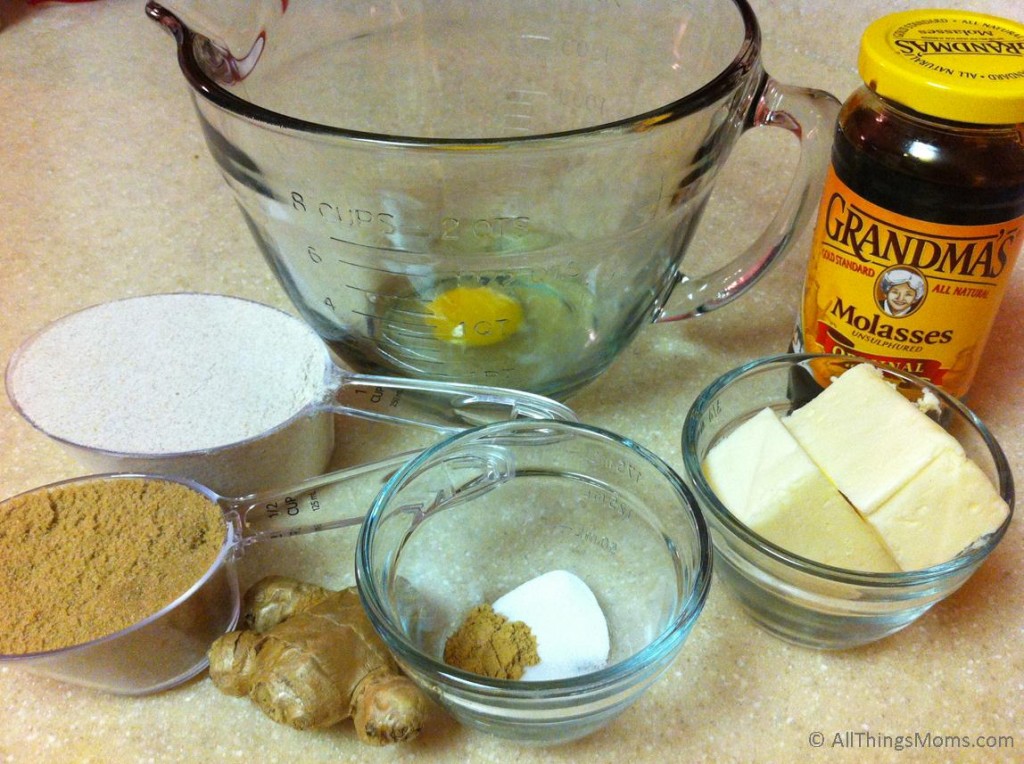 Ingredients
1 cup whole wheat flour
1/4 teaspoon salt
1/2 teaspoon ground ginger
1/2 teaspoon baking soda
1/2 cup unsalted butter
1/2 cup brown or dark brown sugar
2 tablespoons molasses
1 egg
1 teaspoon fresh ginger, grated
Directions
1. Allow butter to come to room temperature and preheat oven to 350°.
2. Combine flour, baking soda, salt and ground ginger in a small b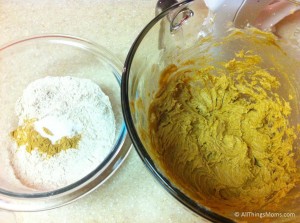 owl and set to the side.
3. Place the brown sugar and butter in a large bowl and beat with a mixer on low until fluffy. Add the molasses, egg and fresh ginger to the brown sugar and butter and continue to beat on medium speed for approximately 1 minute.
4. Slowly add the dry ingredients to the wet ingredients until combined.
5. Scoop dough onto a baking pan lined with silpat or parchment paper or an unlined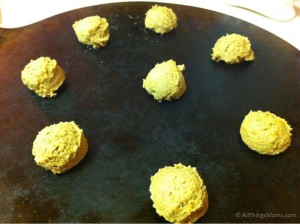 stone. For small cookies use a 1 tablespoon scoop and spread 2 inches apart. For large cookies use a 2 tablespoon scoop and spread 3 inches apart. (We made large cookies)
6. Bake for 10-12 minutes for soft cookies and 12-15 minutes for crispy cookies. 12 minutes on the stone made perfect cookies for us- crispy around the edges and soft in the middle.
Enjoy! Makes approximately 15 large cookies or 30 small cookies.
These go great with a glass of cold milk or a cup of hot chai tea. Ahhh… feels like Christmas around here. Lucky me, I get to make some more tonight for the crust on my Pumpkin Cheesecake, since something seems to have happened to the ones I made last night… 🙂 Next time I'll make a double batch and store them in the freezer.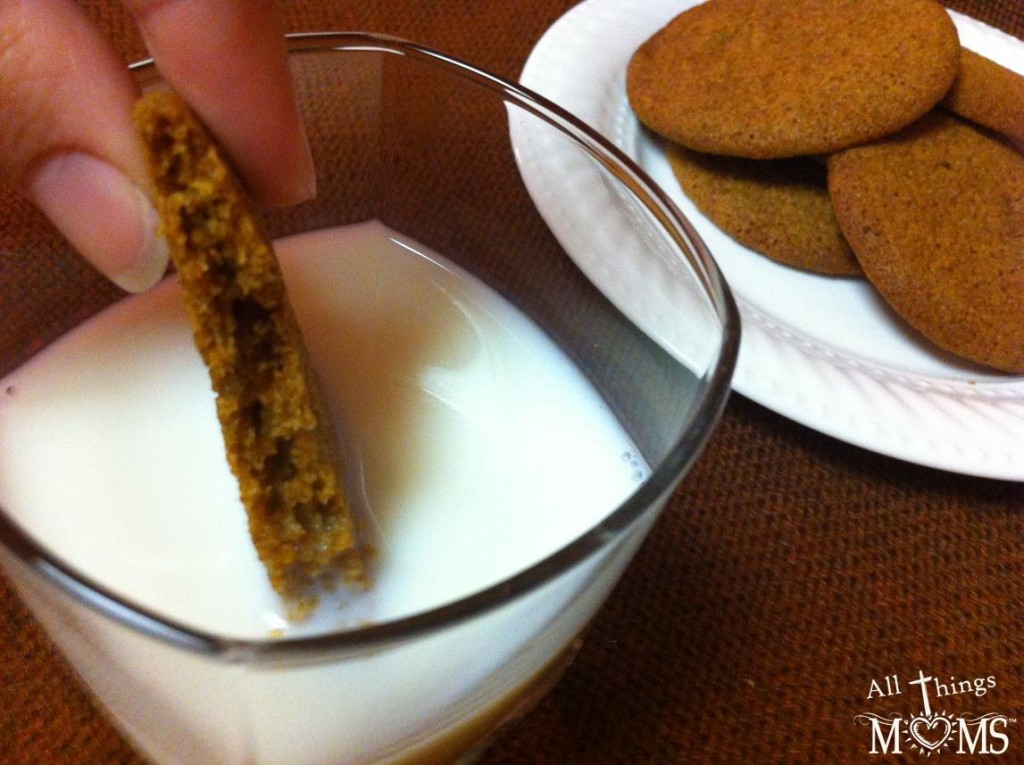 Recipe slightly adapted from: Weelicious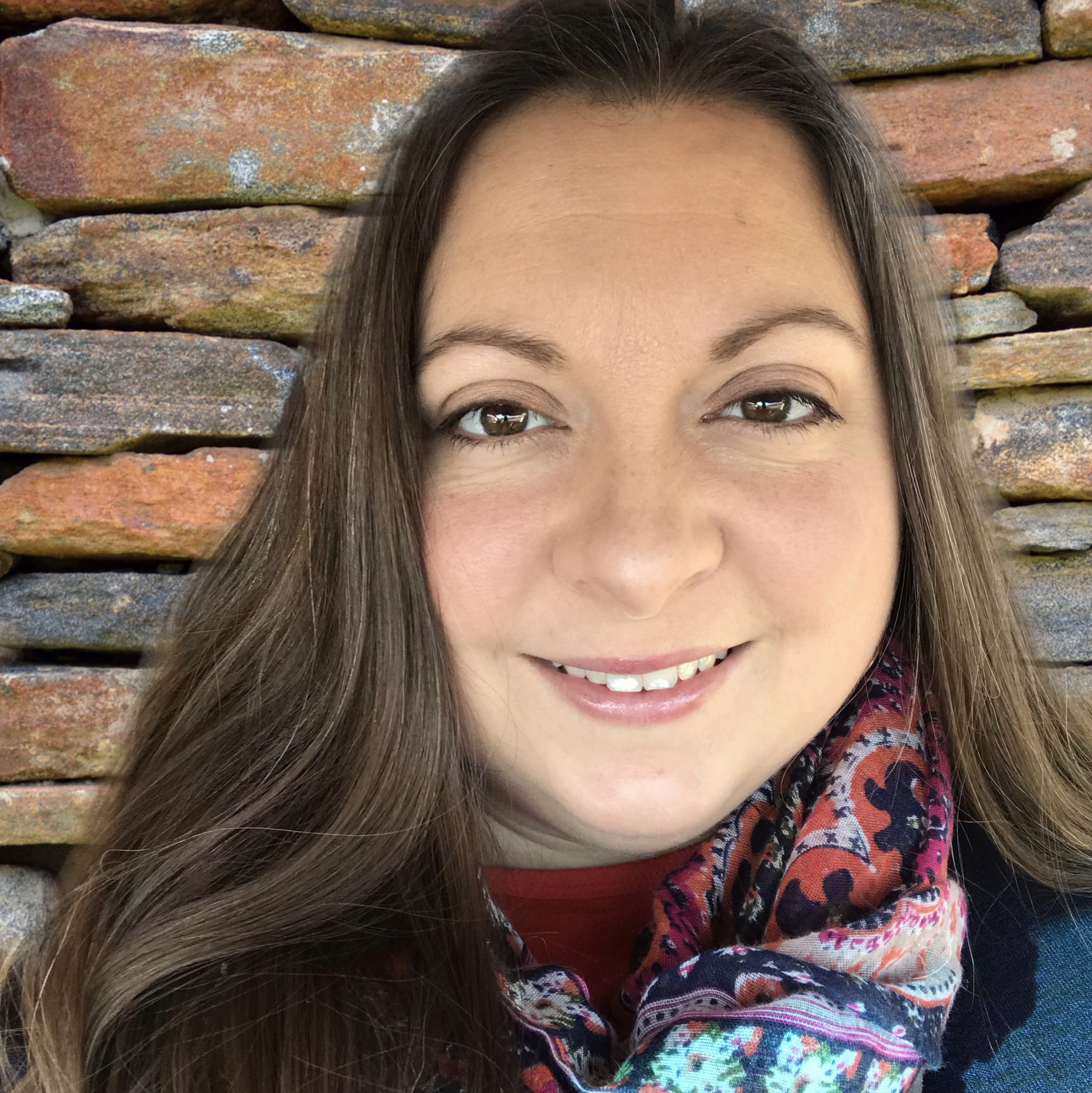 Hi! I'm Paula, a wife and mom by both, birth and adoption. We are a homeschool family and are also therapeutic foster parents. I enjoy spending time with our horses, gardening or going on adventures (usually in our backyard) with my family. We love Jesus and strive to honor Him in all we do. Want to know why I started All Things Moms? >>Read More