Granola Squares or Rounds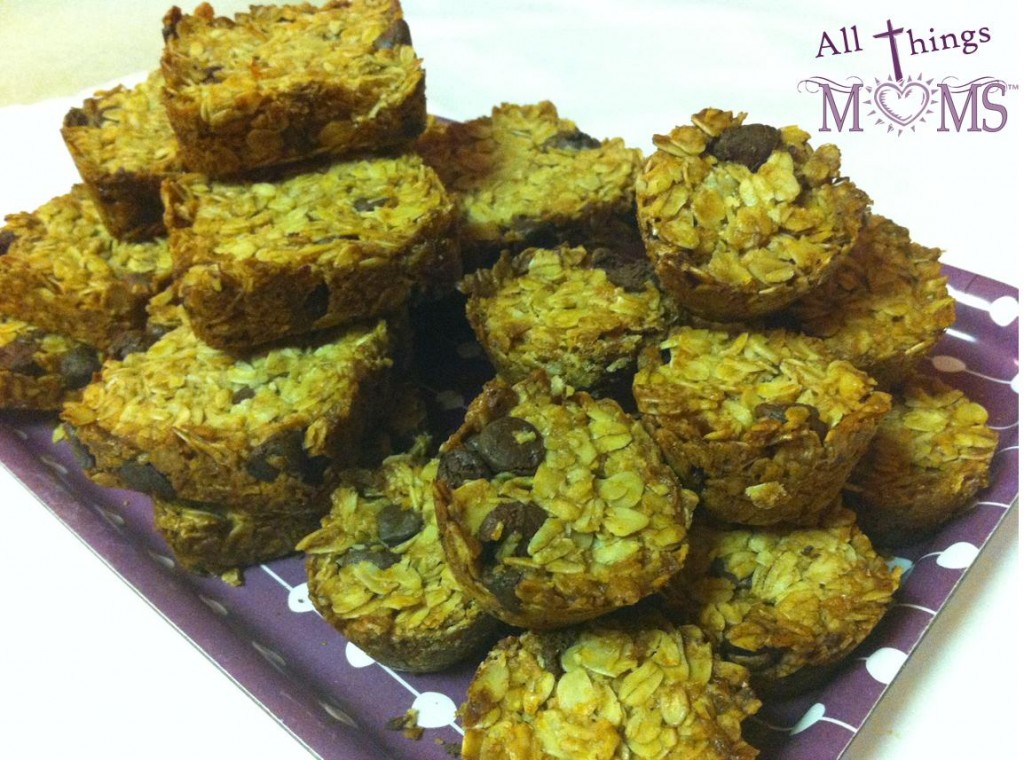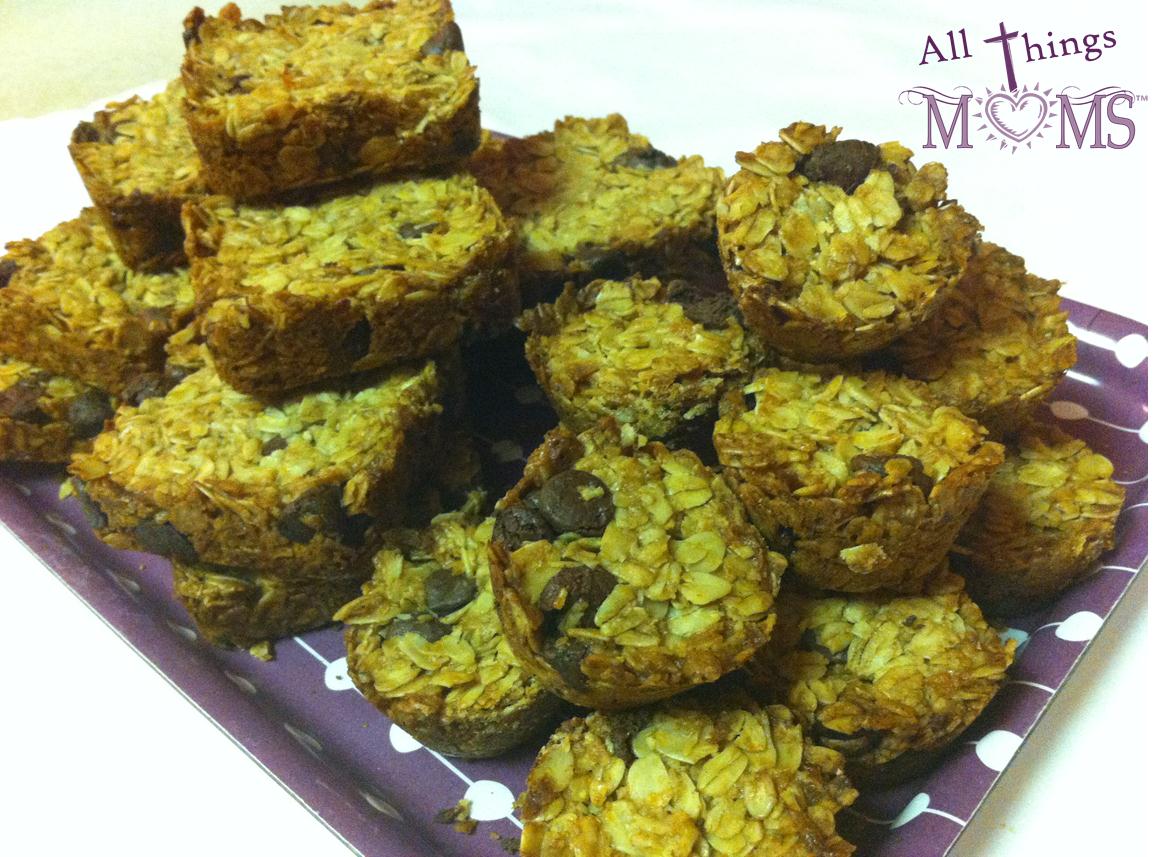 My family loves granola bars! They are great for a quick breakfast on the go, afternoon snack or a poolside treat during the summer.  Most of the recipes we have found are good, but have to much flour for our liking. We like the ones that are full of oats and more like the store bought kind (only cheaper and healthier). The problem with all of those seems to be that they don't hold together well once cut. Then you have to individually wrap them – talk about time consuming! I have a two year old- who has time to individually wrap granola bars?! (Plus plastic wrap hates me, I can never get that stuff to cooperate!)
These granola squares (or rounds) are the perfect solution! We can enjoy our favorite granola bars without having to worry about them breaking to pieces or wrapping them individually!  I can also pronounce all the ingredients, there are no preservatives and the total cost for this recipe is around the same as one box of 8 or 10 of the store bought kind- this recipe makes around 18 squares or 36 rounds!  I may never buy another store bought granola bar again!
Chocolate Chip Granola Squares/Rounds
Ingredients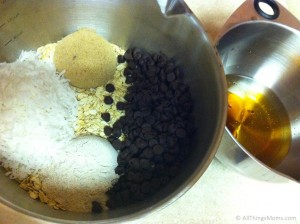 4 cups old fashioned oats
1/4 cup Whole Wheat flour (or All Purpose)
1/2 cup unsweetened or sweetened coconut
1/3 cup brown sugar
1 cup chocolate chips
1/2 teaspoon kosher salt
1/2 cup vegetable oil
1/2 cup honey
1 teaspoon vanilla extract
Directions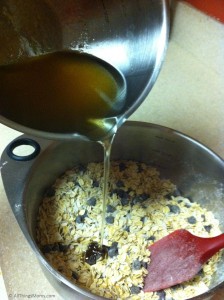 1. Preheat oven to 325 degrees.
2. Mix dry ingredients (oats, flour, coconut, brown sugar, chocolate chips, and salt)together in a large bowl. Set to the side.
3. Mix wet ingredients (oil, honey and vanilla extract). Whisk until combined.
4. Pour the wet ingredients into the dry ingredients and stir until combined.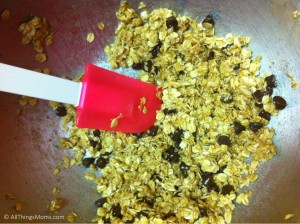 5. Scoop the mixture into a greased brownie pan or mini muffin pan. About 1/3 cup into a brownie pan or 1.5-2 tablespoons into the mini muffin pan. Pack the mixture in firmly.
6. Bake at 325° in the Brownie Pan for 18-20 minutes or in a mini muffin pan for 15-18 minutes until the edges are starting to get golden brown.
7. Let the bars cool completely and use a spoon to pop them out of the pans. Put them all in a ziploc bag or airtight container and they should stay fresh for up to two weeks.. that is if they make it that long.
This is a great base recipe that can be adapted to make other variations as well. You could substitute raisins for chocolate chips and add some cinnamon for Cinnamon/Raisin Squares or use half cup white chocolate chips and half cup cranberries for a Cranberry White Chocolate version.
Tip: If you have empty wells in your pan be sure and fill them with water while baking so that the heat does not scorch the inside of your pan.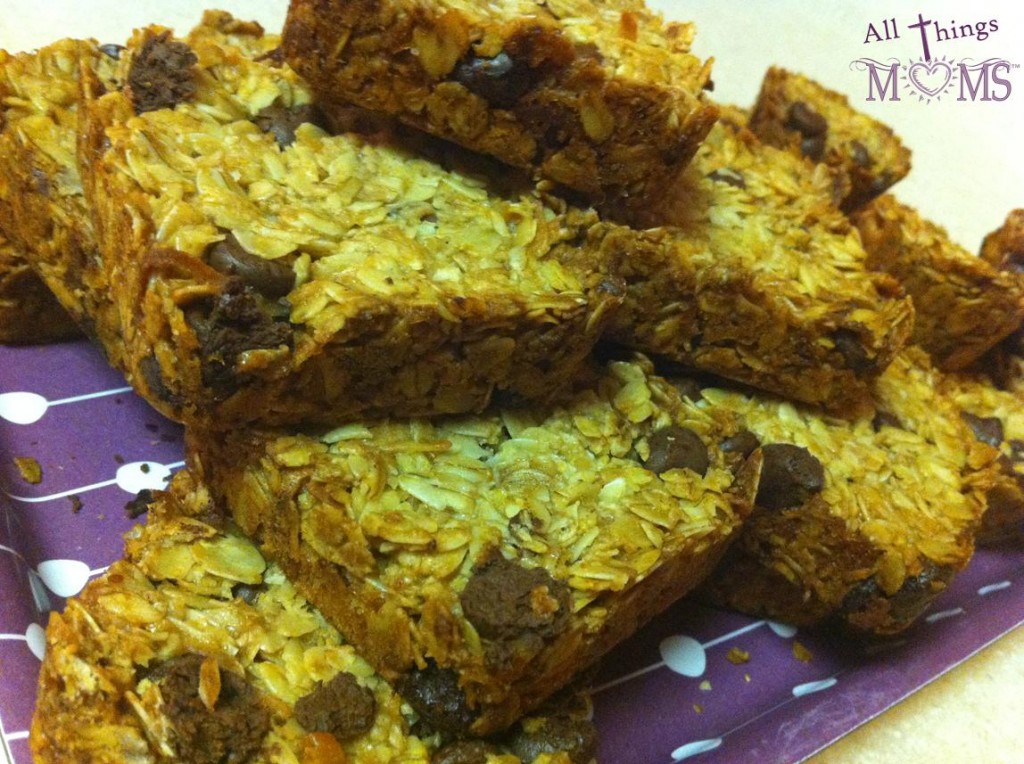 Recipe slightly adapted from: Weelicious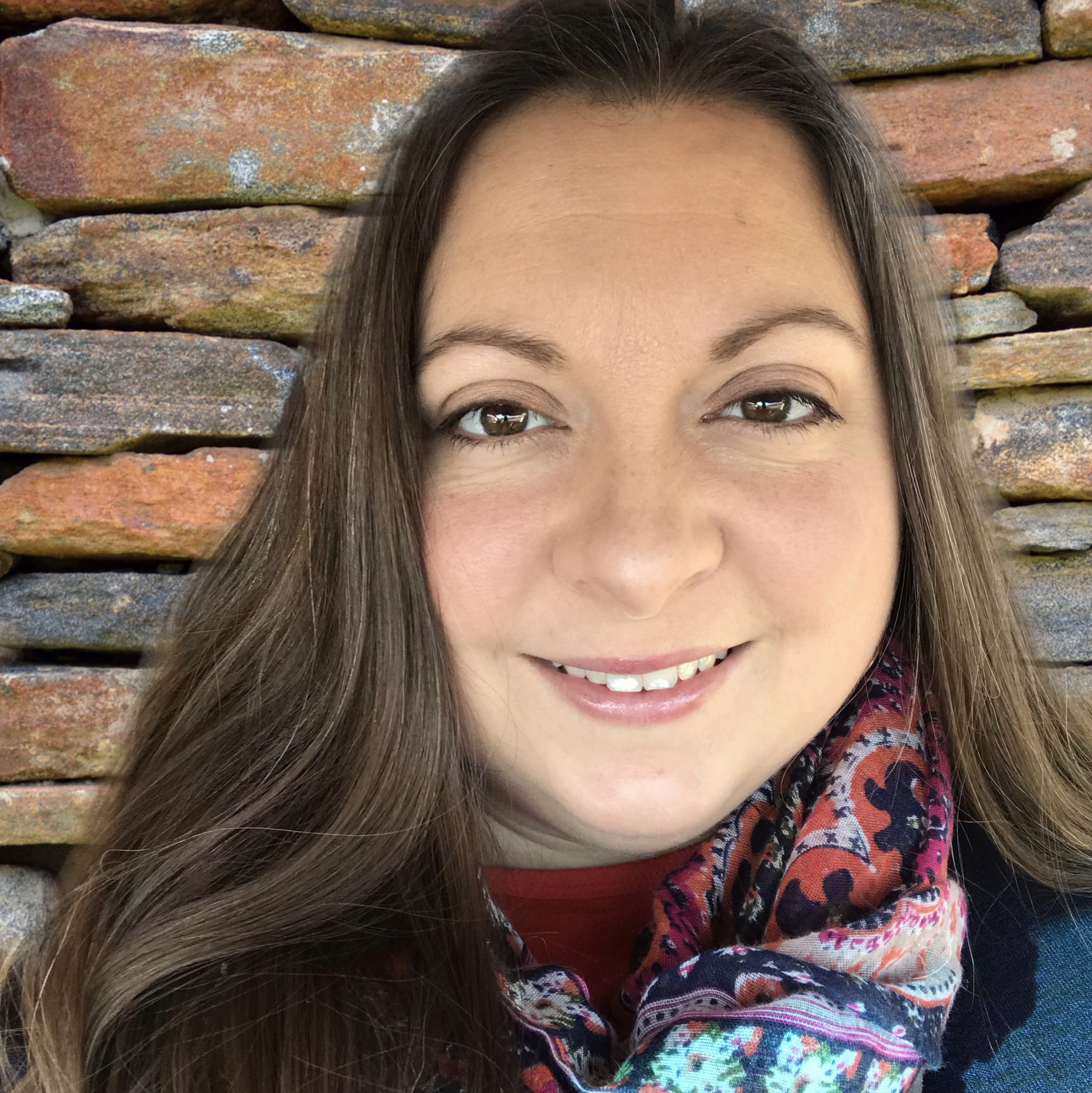 Hi! I'm Paula, a wife and mom by both, birth and adoption. We are a homeschool family and are also therapeutic foster parents. I enjoy spending time with our horses, gardening or going on adventures (usually in our backyard) with my family. We love Jesus and strive to honor Him in all we do. Want to know why I started All Things Moms? >>Read More