Grill a Meal – BBQ Chicken Legs & BBQ Apple Crisp
This page may contain affiliate / referral links. See Disclosure for more info.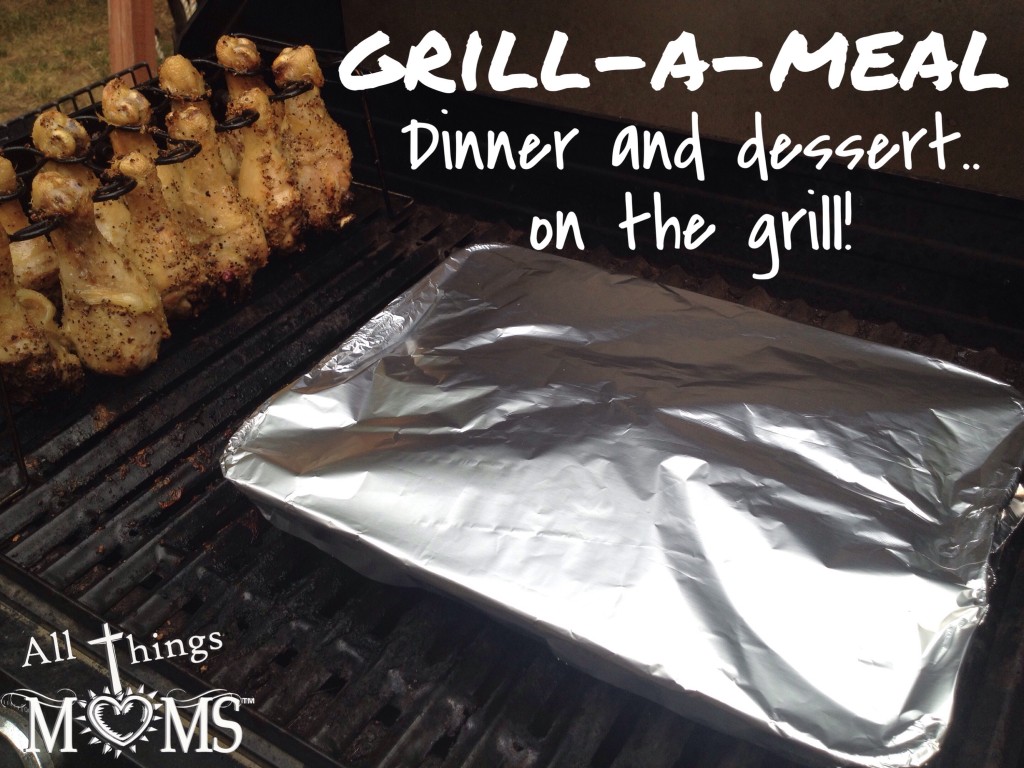 We love grilling out in the summer and with July 4th just around the corner we wanted to share a Grill-a-Meal with you! This meal is perfect for your summer BBQ's, especially this holiday weekend!
Chicken legs are an inexpensive and easy alternative to burgers. We got a pack of 14 for about $5, but if you watch for sales you can find them even cheaper than that! Just add a couple of quick sides and voila- dinner is served.
Since your outside, hanging out with your friends and family, just throw dessert on the grill too! That way you don't have to worry about heating up the house or walking away from the grill. You can just relax and let dinner cook as you enjoy being outdoors and your freedom, because that is what this holiday is really about!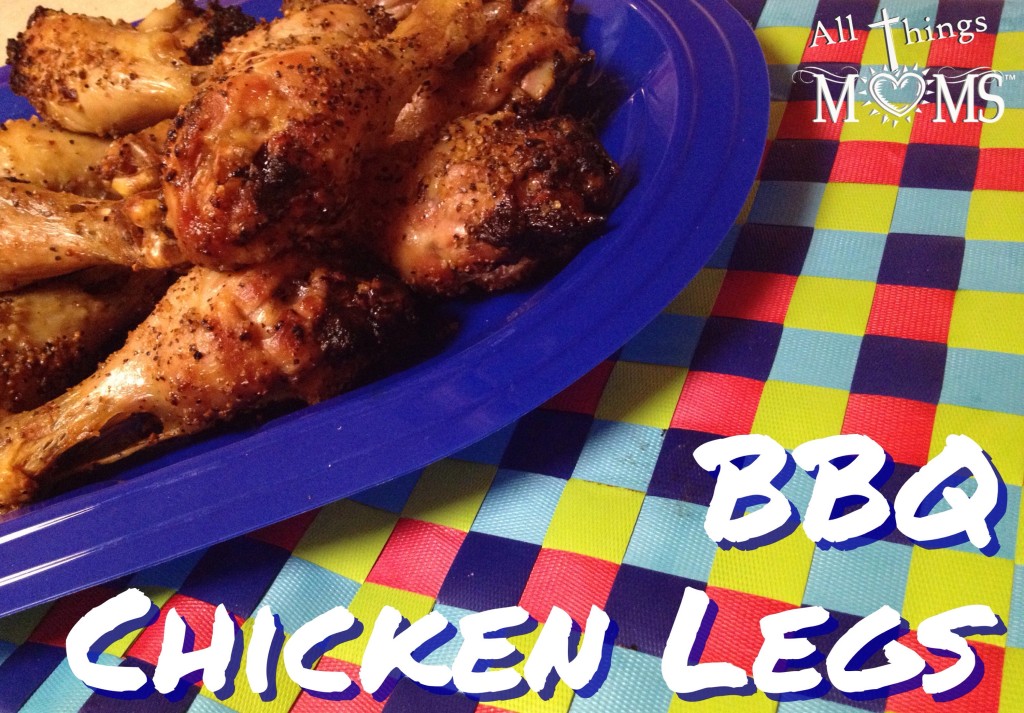 Dinner – BBQ Chicken Legs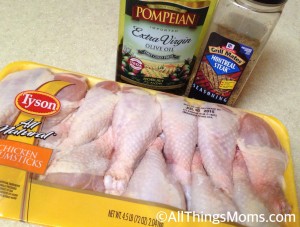 Ingredients
– Chicken Legs
– Olive Oil
– McCormick Montreal Steak Seasoning
Exact amounts of each will vary based on the sized crowd you are feeding.
Directions
1. Place chicken legs in a Ziploc bag. Add enough olive oil to coat the chicken legs. (We had 14 large legs and used about 1/4 cup)
2. Sprinkle with Montreal Steak seasoning. Apply liberally. (We used about 3 tablespoons for 14 legs)
3. Place on the grill on medium heat. Cook until done. Internal temperature should reach 165 degrees.
For the chicken legs, we used a standing rack. It takes up less room and cooks the chicken more evenly. It's also nice not to have to babysit it as much as the traditional method, although they will taste just as yummy!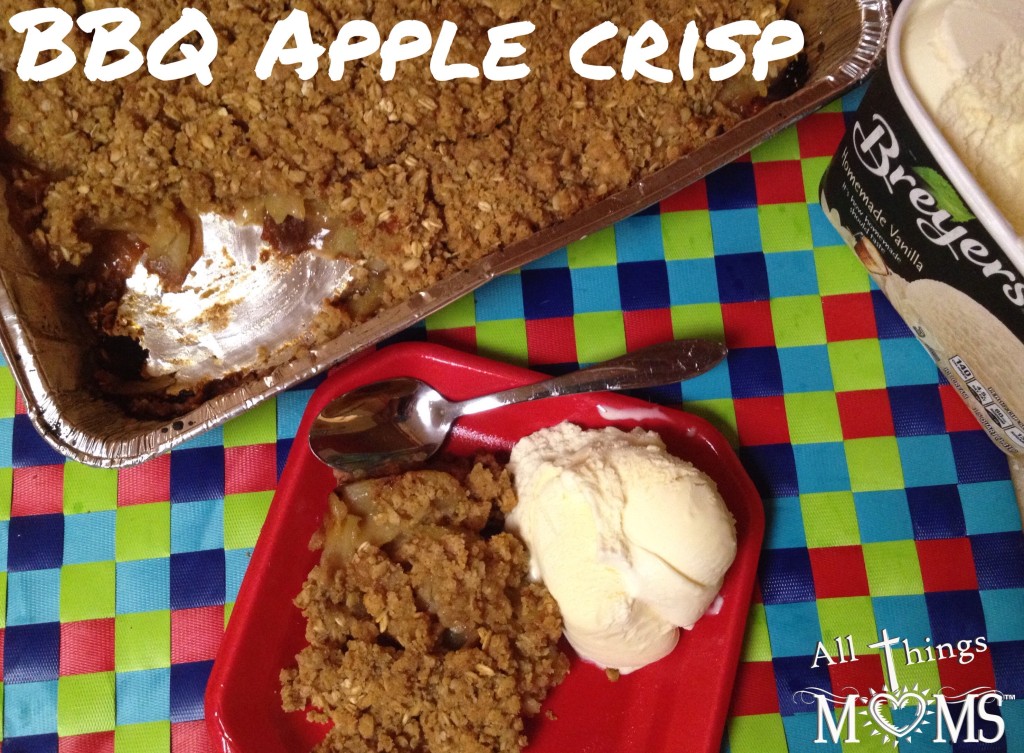 Dessert – BBQ Apple Crisp
Ingredients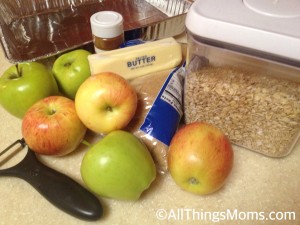 Filling:
12 medium baking apples
1/4 cup brown sugar
3 tablespoons of flour*
1/2 teaspoon cinnamon
Topping:
1 1/2 cups of oatmeal*
3/4 cup brown sugar
1 cup flour*
1 teaspoon cinnamon
1 1/2 sticks of butter, softened
*If you are making this gluten free, make sure your oatmeal and flour are certified gluten free. We use Bob's Red Mill Oats and Krusteaz All Purpose Gluten Free Flour
1. Peel, core and chop apples and place in a large, grill safe pan.
2. In a small bowl, combine filling ingredients. Once mixed, stir into apples.
3. In a large bowl, combine the first 4 ingredients for the topping. Cut the butter in the mixture.
4. Sprinkle the topping over the apples, cover with foil and grill on medium heat about 45 minutes. Remove the foil and grill an additional 10-15 minutes. Filling should be bubbly and top will be crisp.
Serve with ice cream and enjoy!
Feeds 10-12, recipe can be easily halved for smaller crowds. Just cook in an 8×8 grill safe pan.
This meal would go great with a salad, baked potatoes, grilled vegetables, corn on the cob, fresh fruit, potato salad. There are lots of options you can make ahead of time of throw on the grill with it! We hope you have a great Fourth of July!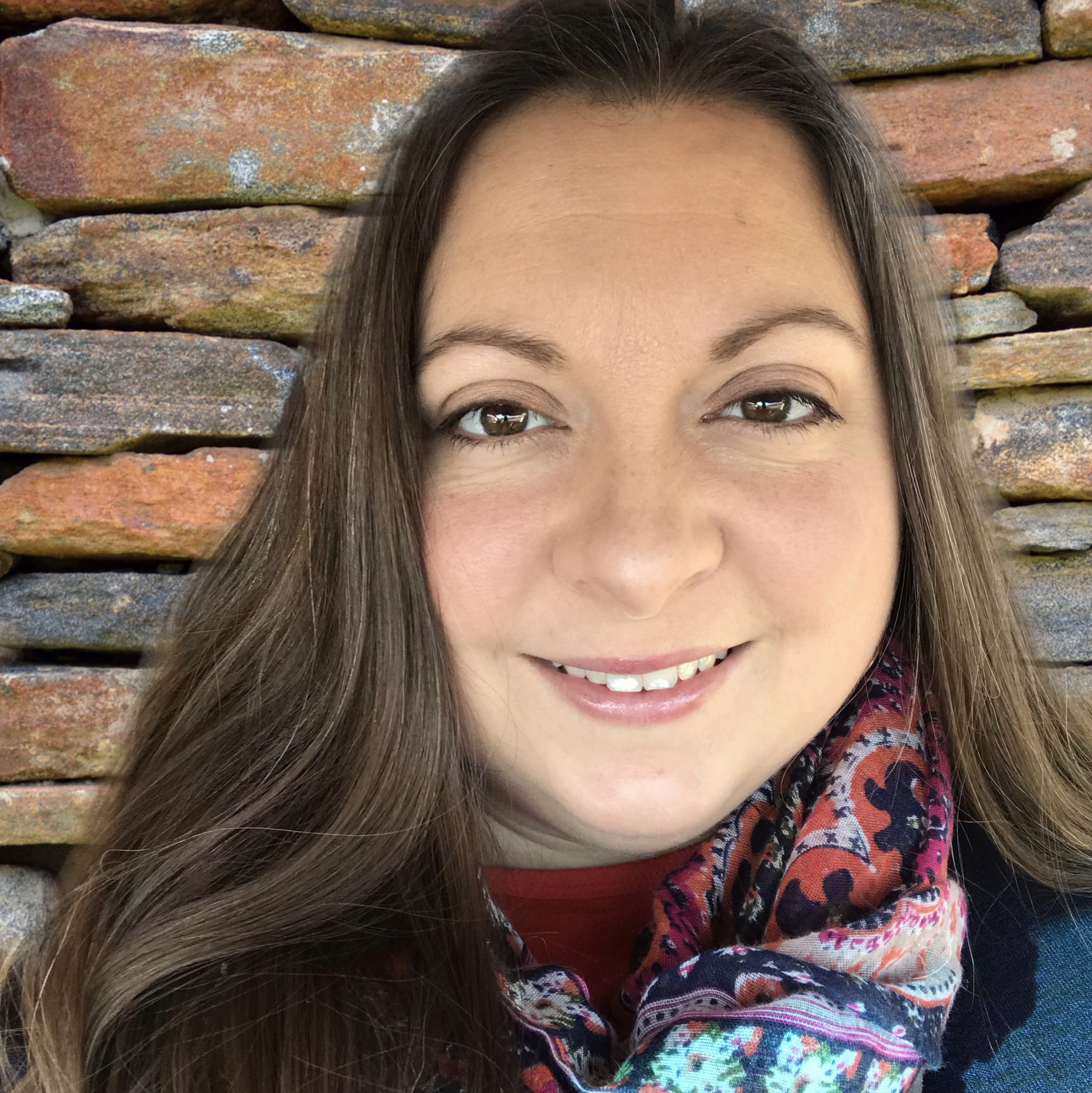 Hi! I'm Paula, a wife and mom by both, birth and adoption. We are a homeschool family and are also therapeutic foster parents. I enjoy spending time with our horses, gardening or going on adventures (usually in our backyard) with my family. We love Jesus and strive to honor Him in all we do. Want to know why I started All Things Moms? >>Read More