Guacamole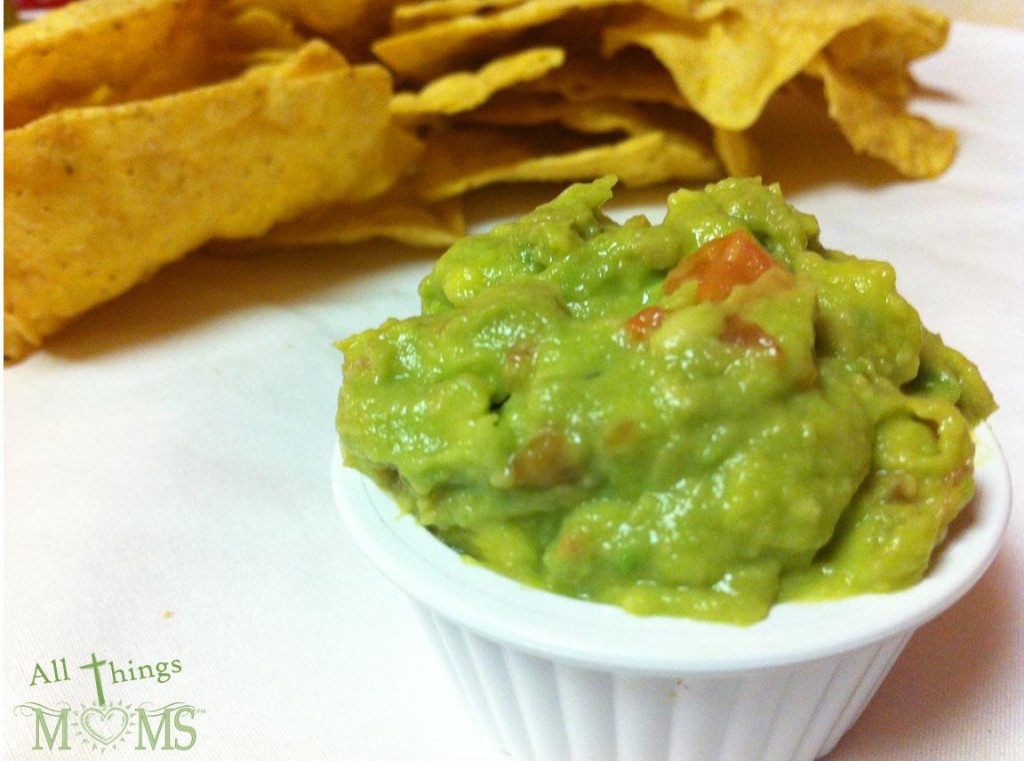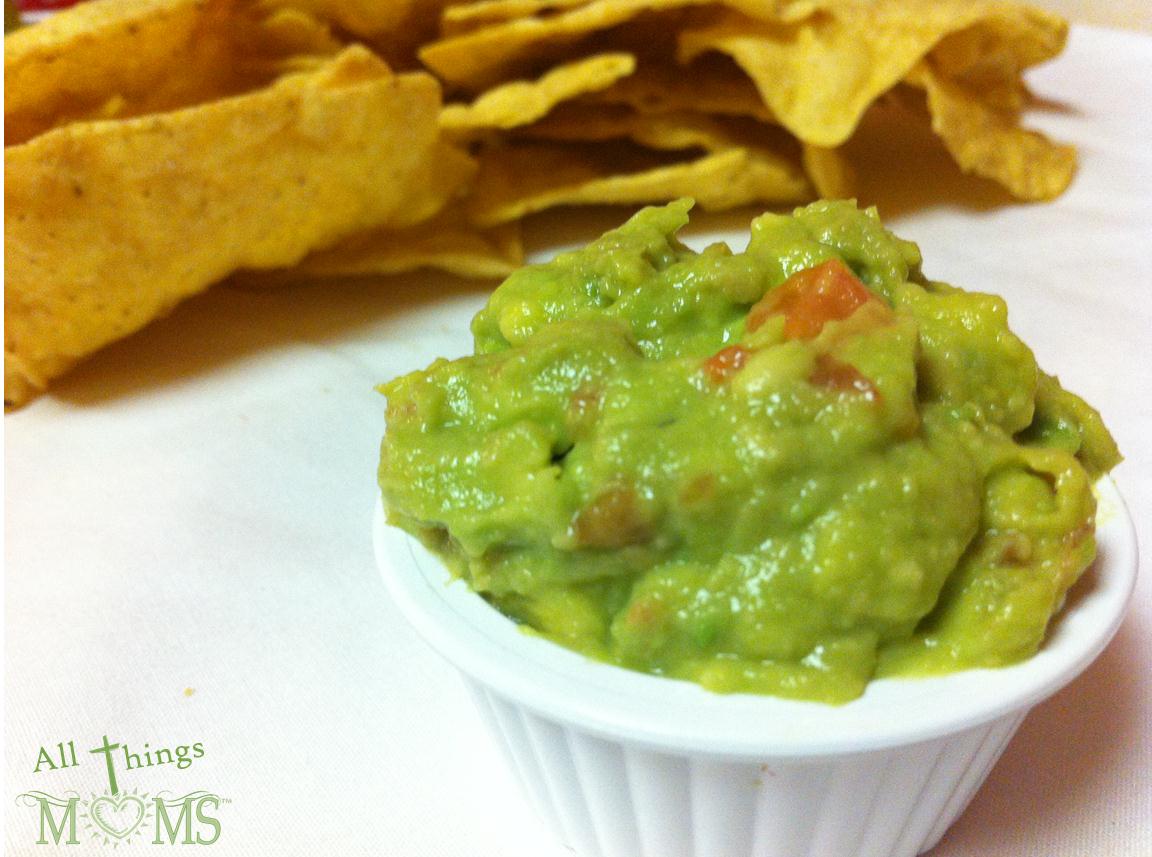 Today's recipe goes right along with this year's National **Un-Official** Chip Dip theme – Guacamole! Now, I'm not going to lie, until this year I have never been a fan of the stuff. I guess somewhere along the way I had some at a restaurant where they didn't know what they were doing and decided I wasn't a fan. Sadly, I have been missing out!
When my daughter started eating solid foods I decided to give avacados a chance again because they are such a good starter food for babies. Guess what? Much to my surprise they didn't taste half bad, and that was plain. Then 8 months ago I was at an awesome restaurant that served it fresh with chips for everyone and I actually liked it! So I decided to try making some myself. Turns out when you make this stuff yourself, fresh it's even better! I even had a few other guacamole haters eating (and liking) it! So try it and enjoy it!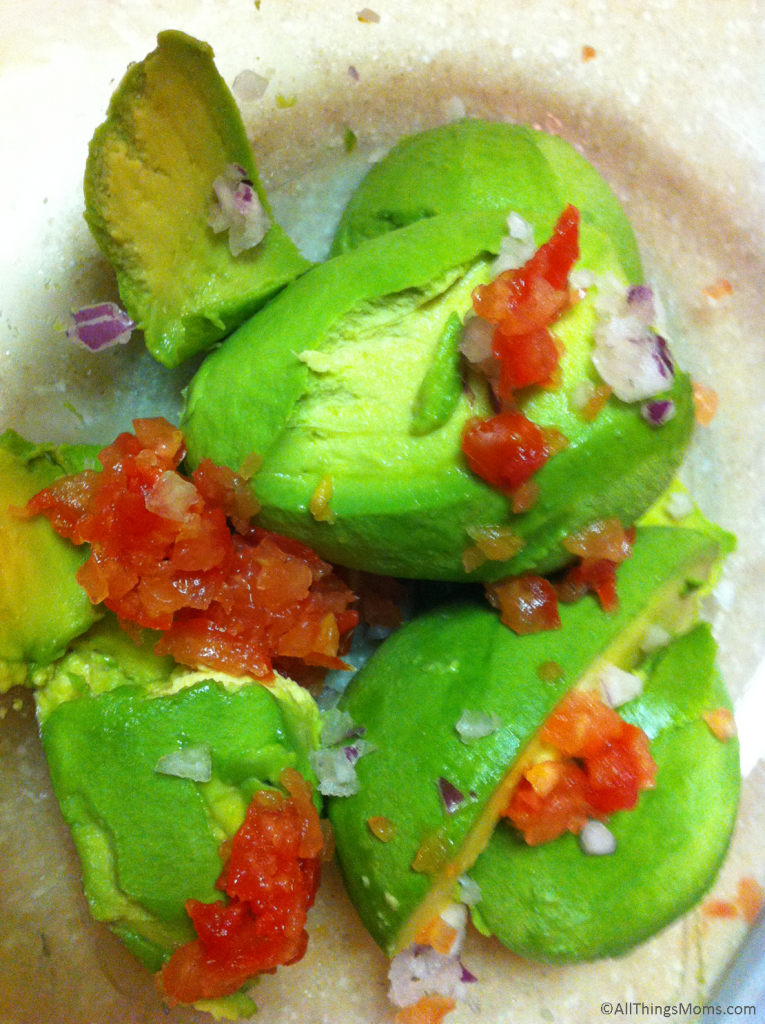 Guacamole
Ingredients
2 ripe avocados
2 tablespoon roma tomato,  diced
1 tablespoon red onion, diced
1 lime
1/2 tsp salt (optional)
Directions
1. Mix avocados, tomato and onion in a medium bowl.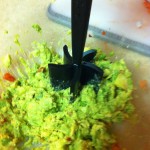 2. Add juice of 1 lime and mash the ingredients together to combine.
3. Sprinkle with salt to taste if desired.
Enjoy!
If you like a little heat you can also add some finely diced jalapeno to this as well. 
Now that I've got a great recipe I want to put this stuff on everything! I would love to hear what recipes you use guacamole for! Leave me a comment and let me know.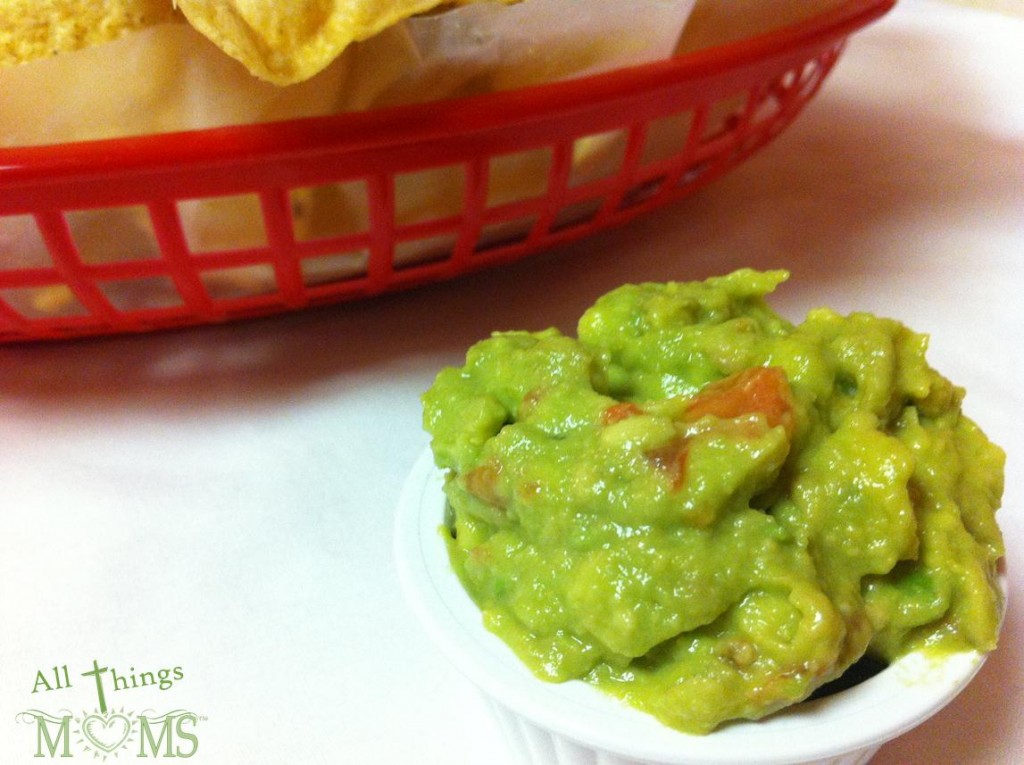 Recipe Source: All Things Moms Original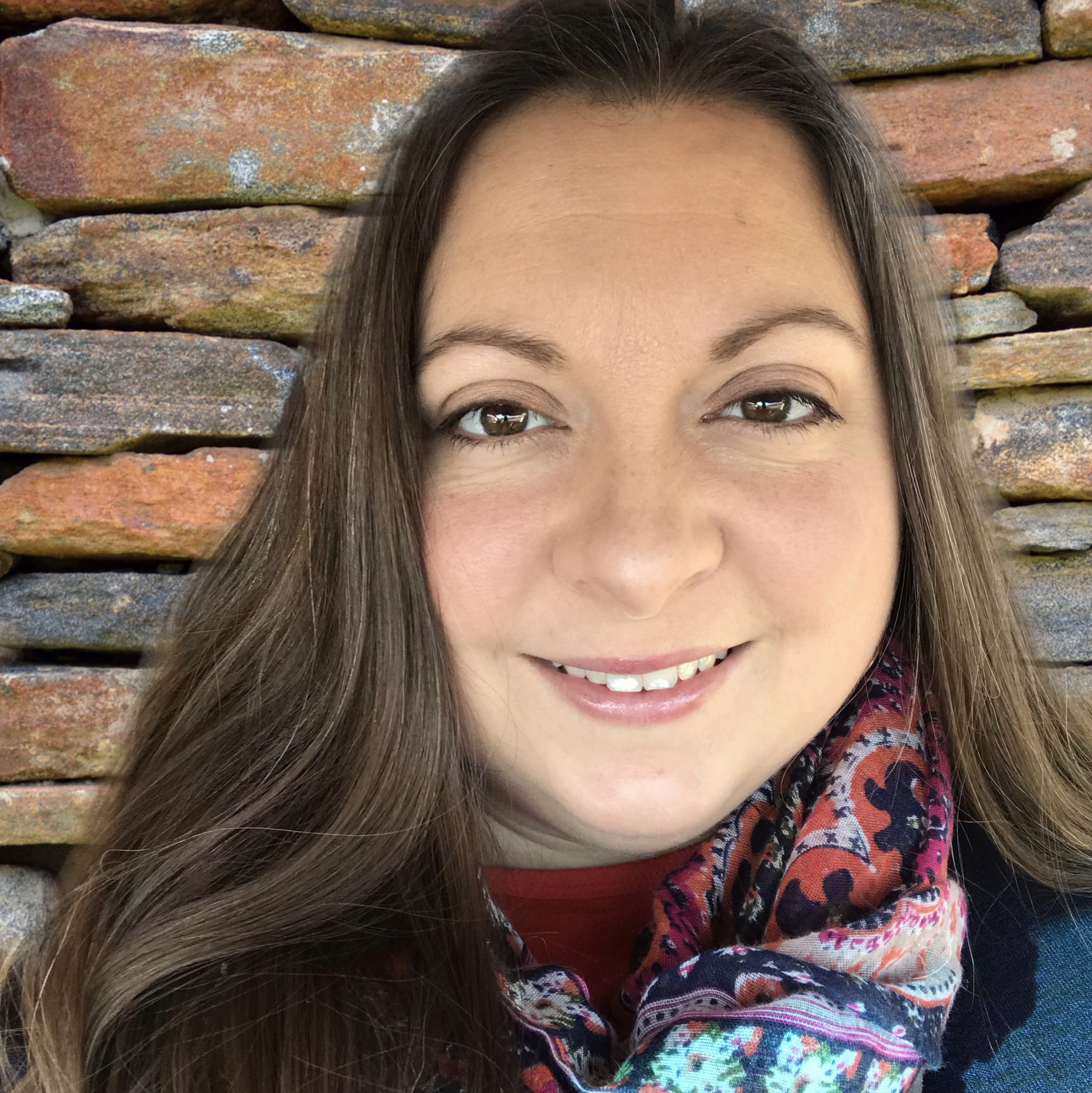 Hi! I'm Paula, a wife and mom by both, birth and adoption. We are a homeschool family and are also therapeutic foster parents. I enjoy spending time with our horses, gardening or going on adventures (usually in our backyard) with my family. We love Jesus and strive to honor Him in all we do. Want to know why I started All Things Moms? >>Read More