Ham & Cheese Muffins (Gluten Free)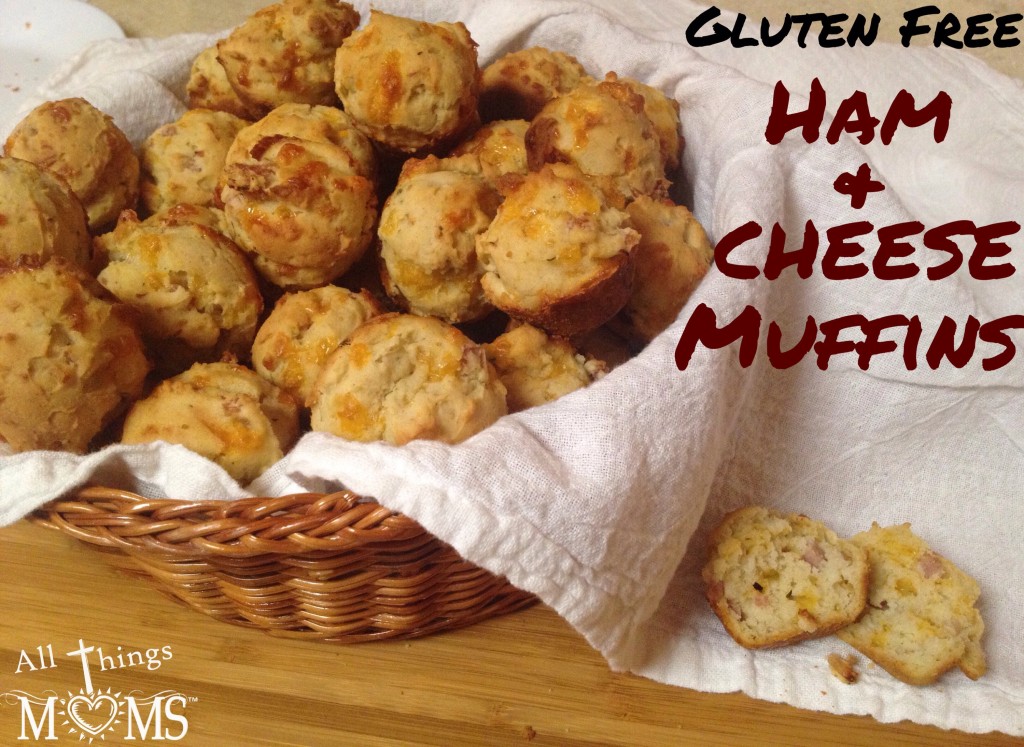 Our typical meal plan the last few months has seemed to consist of chicken, chicken, chicken, and more chicken. I'm not really sure why, we just seemed to have gotten in a chicken rut. Desperate for a change of pace, we added an all time favorite to the line up this week- spiral sliced ham!
Ham is almost like a comfort food to me, I can't eat it without being reminded of holiday get togethers with my family. Easter, Thanksgiving, Christmas- with over 25 people eating, ham is always a great choice for our holiday dinners because it feeds a crowd.
Since it's not a holiday and there are just 3 of us eating we had a LOT of ham to eat this week. In an effort to be creative, I decided to try my hand at some muffins for breakfast and to put away in the freezer. They came out SO good. So I made another batch and honestly, I'll probably make a third batch tomorrow… yes, they're that good.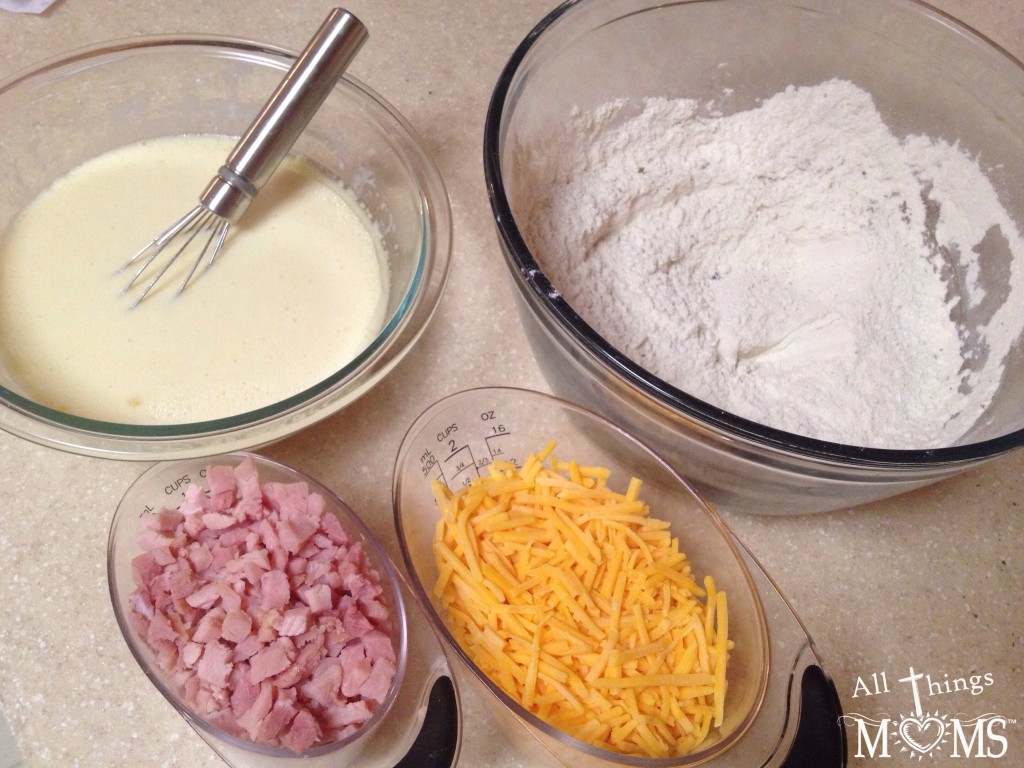 Ham & Cheese Muffins
Ingredients
2 1/2 cups Gluten Free All Purpose flour
1 teaspoon baking soda
2 teaspoons baking powder
1/2 teaspoon salt
1 1/2 cups buttermilk
2 eggs
1/4 cup vegetable oil
4 tablespoons maple syrup
1 cup ham, chopped fine
1 1/2 cup cheddar cheese, shredded
optional: 1/8 chive/tarragon seasoning (I used a Chive & Terragon blend, but a pinch of each or just dried chives would be a great addition)
Directions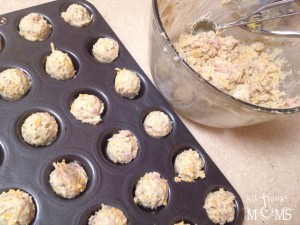 1. Preheat oven to 350 degrees.
2. Combine the first 4 dry ingredients (flour, baking soda, baking powder and salt) in a large bowl, stir to combine.
3. In a separate bowl whisk the eggs, oil and maple syrup together. Then, add the buttermilk in and stir to combine.
4. Stir the wet ingredients into the dry ingredients. Once mixed thoroughly, fold in the ham and cheese.
5. Grease a mini muffin cup and fill each cup 2/3 of the way with the mixture. A small ice cream scoop works great for this too!
6. Bake for 15-18 minutes
Enjoy! Makes 48 mini muffins
Save Time & Money – This recipe is a great use for leftover ham, especially the back part on a spiral ham that's not cut, just trim away the fat and chop it up. Make a few batches at one time after you've had a ham and place them in the freezer for a quick snack or breakfast! Just reheat for a few seconds and you're good to go!
I think these would also be great this winter with a delicious bean soup..hmm.. I don't have a recipe for bean soup..guess I better start playing around with one 😀
Recipe inspired by Weelicious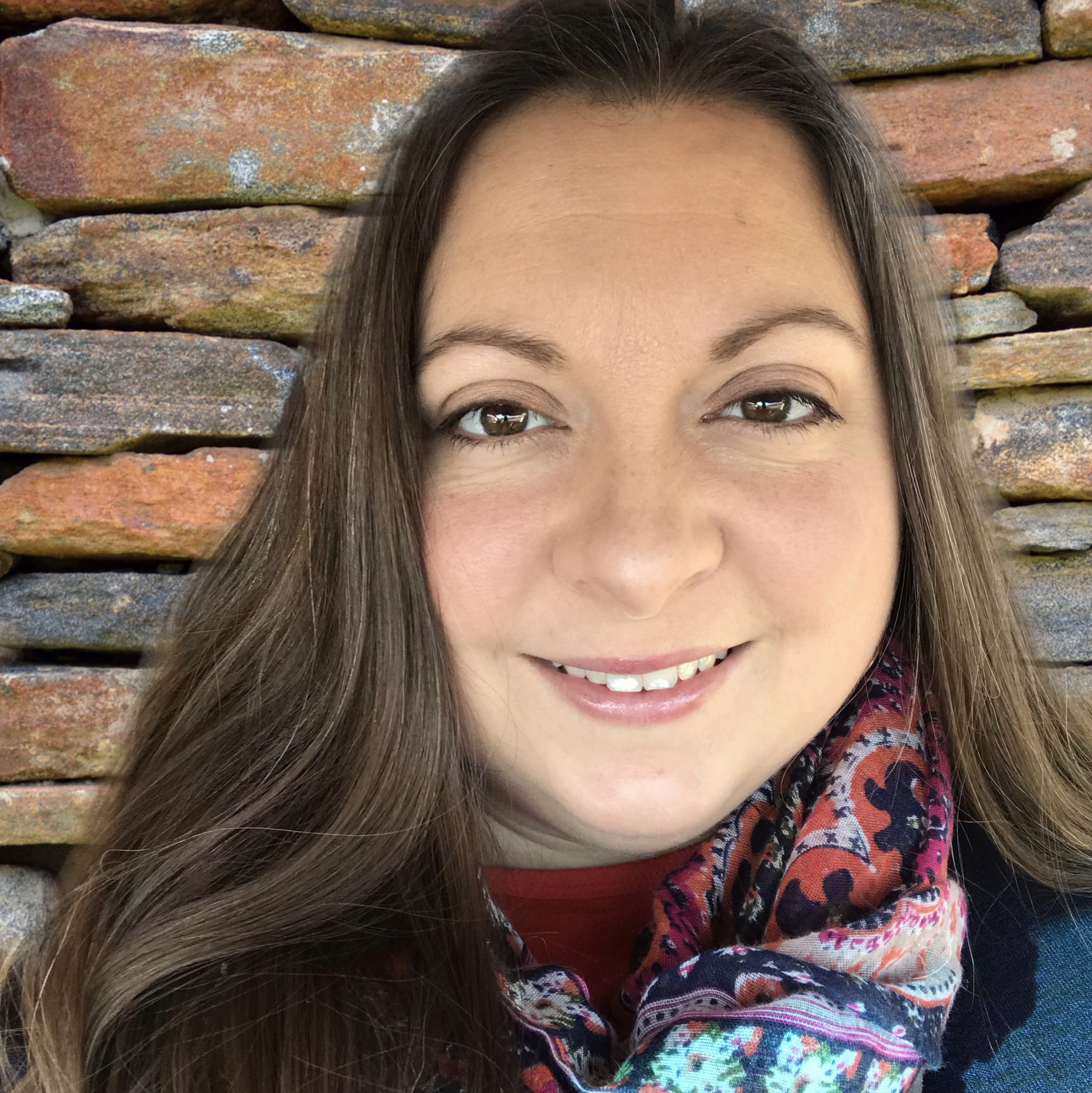 Hi! I'm Paula, a wife and mom by both, birth and adoption. We are a homeschool family and are also therapeutic foster parents. I enjoy spending time with our horses, gardening or going on adventures (usually in our backyard) with my family. We love Jesus and strive to honor Him in all we do. Want to know why I started All Things Moms? >>Read More