Home Organizer- Free Printables 2
This page may contain affiliate / referral links. See Disclosure for more info.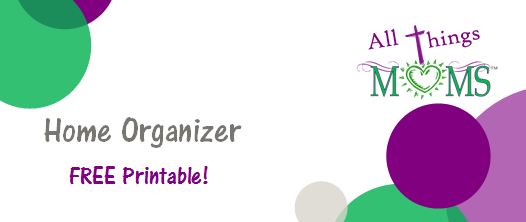 Bills, bills, bills! Some come in the mail, some are online now, and some show up at your neighbors house and never make it to you- so how do you make sure they are all paid at the end of the month while running your very busy household? After becoming a Stay at Home Mom I took over the responsibility of these dreaded bills and our budget- ugh. I'm going to be completely honest and let you know that I started out in a rut. My last day at work was April 20th, since my husband had been taking care of the bills I just assumed he had done so and I would pick up as they came in – Wrong! lol In anticipation of me being at home he was saving them all for me! You can imaging my surprise when I stumbled upon the error first of May. I immediately knew we needed a new system- one that would allow both of us to easily see what had been paid and identify what was outstanding.
I found a really great idea on Pinterest and combined it with the system we were supposed to be already using. I've been using this solution since then and I really love it! It's simple, easy and a great "At a glance" view. I do not use this as my budget where I mark every purchase- just bills and income. For my budget I use a free online program called Mint.com. After bills are paid this helps me stay on track with the remainder of our spending.
Here's how it works: I have a Monthly Calender page in my home organizer for each month. When bills come in I mark them on the date due with a short description or company initials (Ex: PNG Piedmont Natural Gas) and the amount due. Once I have paid the bill I notate Pd.,Amount & Date below the original description and amount due. I also highlight the bill in Yellow. Once the bill has cleared the bank I highlight over it in pink.  This way I can easily identify outstanding bills that have not cleared the bank. This is especially helpful if a payment has gotten lost in the mail.
I also include tithe on Sundays following the same yellow/pink system- in my opinion tithing is the most important check I write. It has and always will come out first before any other bills are paid. I believe that if we are giving back what the Lord has blessed us with He will provide for us and He always has.
I track pay checks by placing a $ symbol and the amount in the bottom of a day and highlighting it green.  (There are so many of you who have worked with me in the past laughing right now because of my highlighters- Did I mention I was a little OCD? haha!) Below is a picture of what it looks like mid-month. These numbers are completely fictitious and do not represent our monthly income and expenses, I just made them up for an example.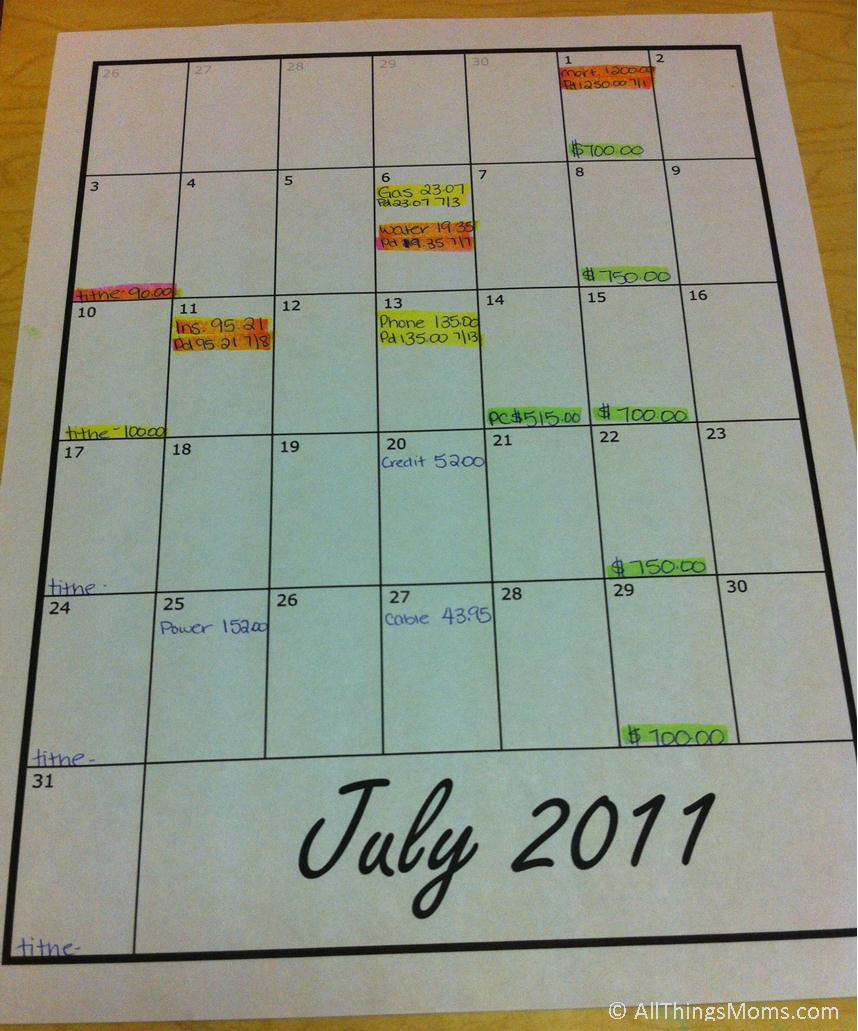 After the first month or two you should know by looking what days certain bills are due on and you may choose to prefill that date with the company and leave the amount blank. You can fill in your calenders with the company description and enter the amount once the bill was received.
If you are wondering what to do with the bill itself once you have recorded it on your planner and after it's paid, there are several options. When I receive a bill I add it to my calender and place it in a mail file in our office space. Once paid, I mark as paid with any check or confirmation numbers and file it away with others until the end of the year. You could also store them in a binder, you will just need to get a hole puncher or lots of sheet protectors.
Below is the Monthly Calender Printable page. Also, there is a great Year at a Glance Printable for your Home Organizers. I decided not to re-invent the wheel on these since I found some I really liked on other websites. These sites allow for some changes such as start day of the week and color but overall calenders are pretty standard.
Monthly Bills Calender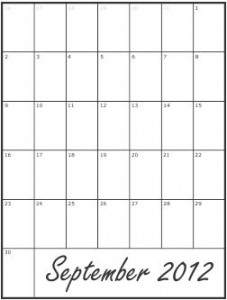 At Blank Monthly Calenders you can print 1 month at a time in blue or black using options on the left hand side of the screen for year of your choice.
Yearly Calender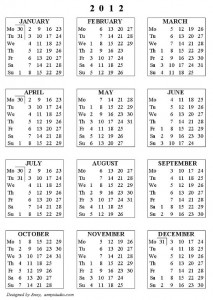 At Anny Studios you can choose to print your yearly calender vertically or horizontally with a start date of Sunday or Monday.
Be sure and check back tomorrow for the 3rd of 4 sets in our Home Organizer Printables. There was so much stuff packed into this little planner that it was too much for one post! Still to come we have Kids Scripture Memory, Birthdays, Projects, Meal Plans and Shopping List. If you missed the first set, I've already shared the Home Organizer Cover, Weekly Overview and Bible Study Notes be sure and check them out!
I'd love to hear how you're managing your bills or if you found this information helpful, leave me a comment below and let me know!
---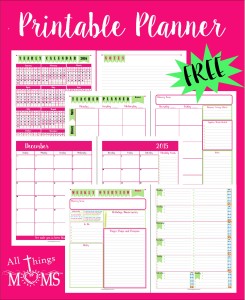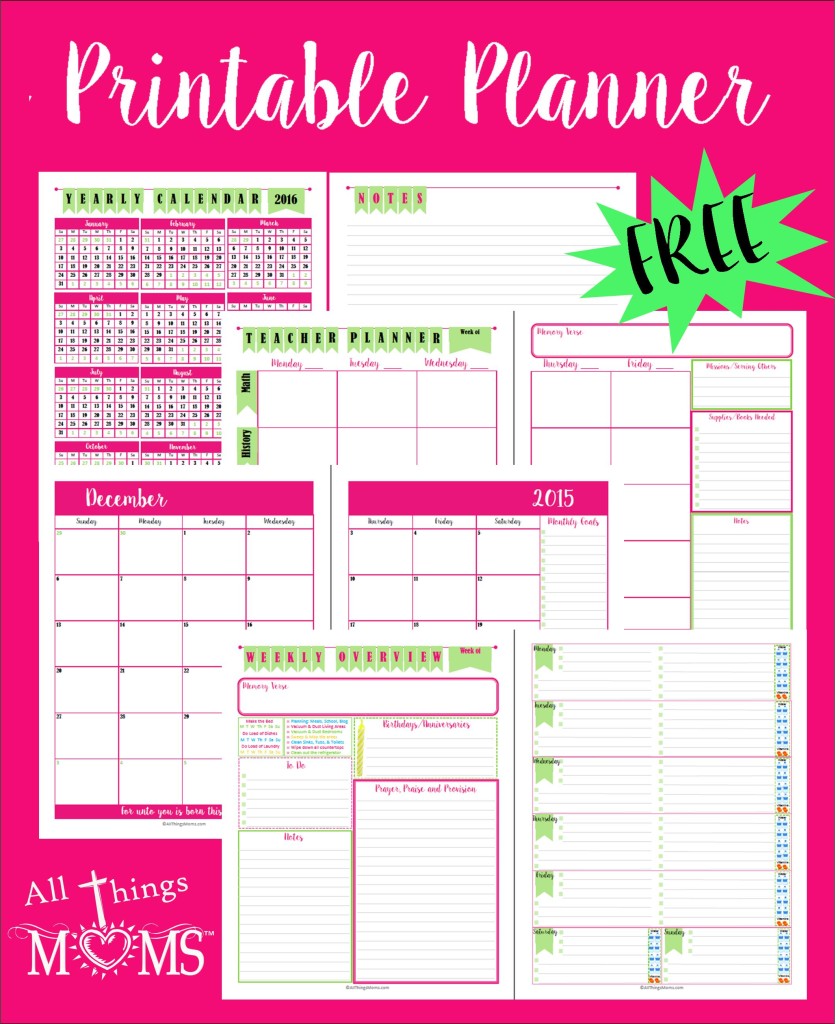 If you like this printable, you may also enjoy my Printable Planner.
Includes: Weekly, Monthly and Yearly Calendar Pages, a Homeschool Planner and Note pages.
The Weekly planner features:
– Water intake and vitamin tracker
– Scripture Memory Verse
– Birthdays and Anniversaries
– Notes
– Weekly To Do
-Space for weekly prayer requests, praise reports and notes of provision.
– Chore tracking checklist (optional )
Looking for a printable blog planner? Look no further, The Blog Success Planner will take your blog to another level!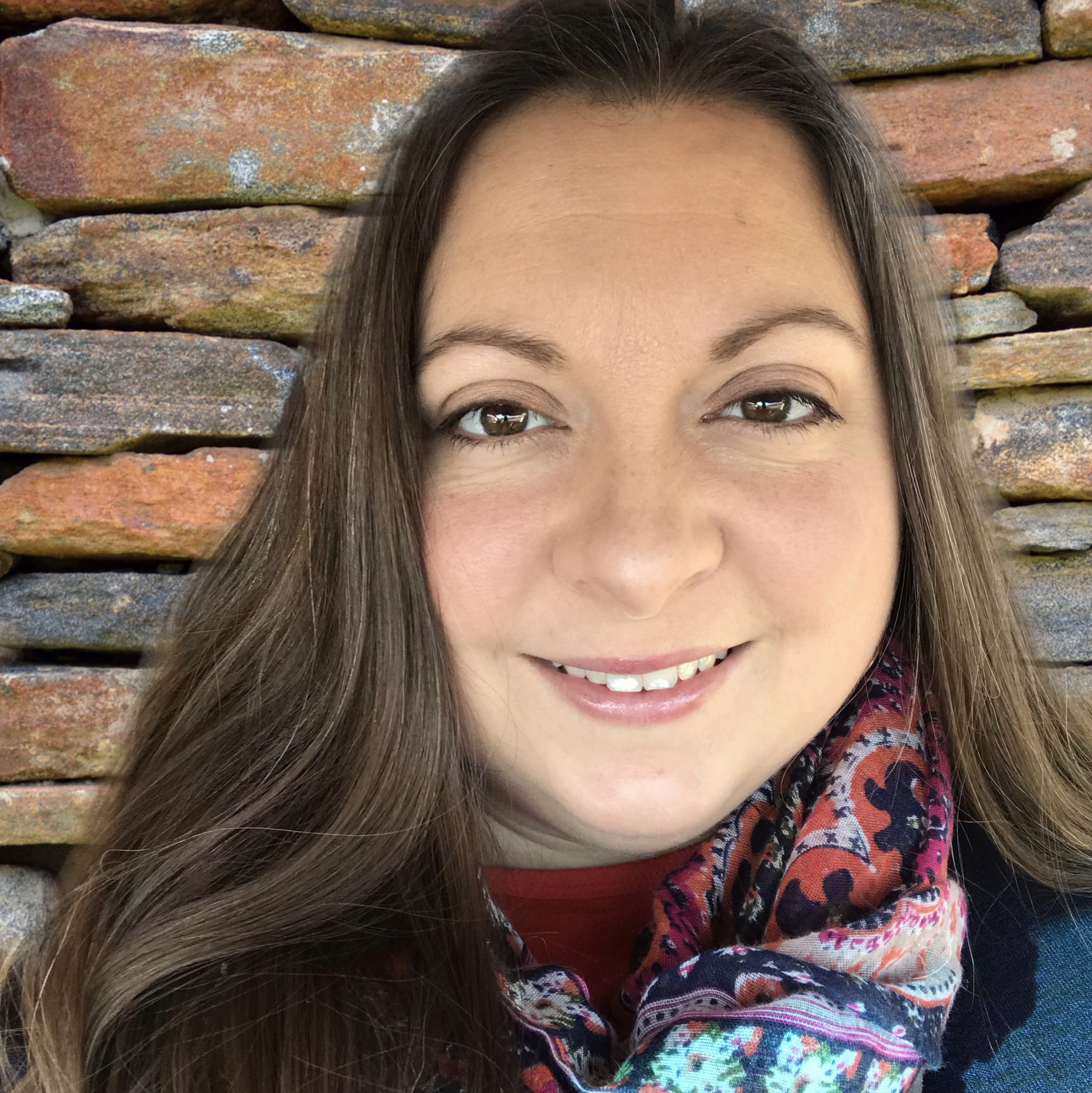 Hi! I'm Paula, a wife and mom by both, birth and adoption. We are a homeschool family and are also therapeutic foster parents. I enjoy spending time with our horses, gardening or going on adventures (usually in our backyard) with my family. We love Jesus and strive to honor Him in all we do. Want to know why I started All Things Moms? >>Read More