Homemade Brownie Mix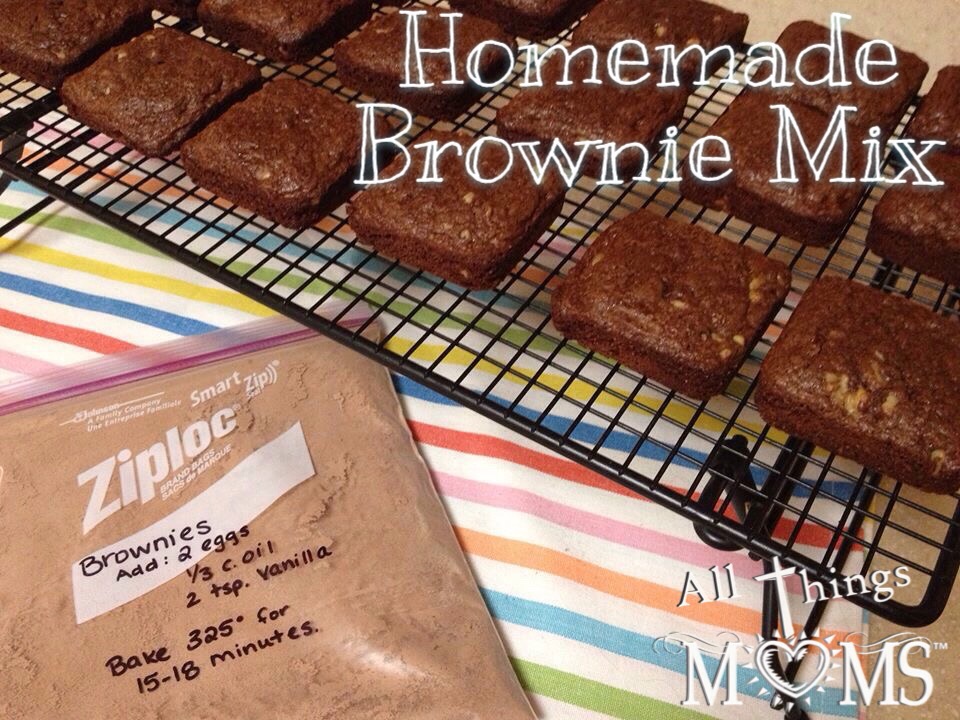 I have a large family and we try to get together 1-2 times a month for afternoon snacks/dinner. There's usually about 15-30 of us depending on who is there and if they've brought friends or dates. When you're feeding that size crowd it's important to keep something on hand that's easy, inexpensive and delicious. Much like me, they all have a sweet tooth, so brownies are always a win!
A few years ago I got tired of buying the overpriced box mix and decided to try making my own. I played around with the recipe for a few days to get them just right.
<Please read: we ate brownies every night for over a week.>
Ahh.. the sacrifices. LOL I may have gained a pant size that week but it paid off, the result is a delicious homemade brownie mix! Family tested and approved!
Ingredients
1 cup sugar
3/4 cup flour
1/3 cup cocoa powder
1/2 tsp baking powder
1/4 tsp salt
Directions
1. Mix all dry ingredients and store in a Ziploc bag or other food storage container.
2. Include directions for baking.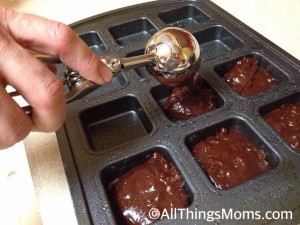 On baking day:
Mix 2 eggs, 1/3 cup oil, 2 tsp vanilla together with dry mix.
Optional: Add 1/2 cup chocolate chips or walnuts.
Spray the pan and bake at 350° for 15-18 minutes
Enjoy! I liked to keep these on hand for guests, Bible studies, family gatherings and to give as gifts! Once I found out I was allergic to wheat I quickly made a few adaptations and came up with a delicious Gluten Free version as well! I'll be sharing it later this weekend, so be sure and come back for it!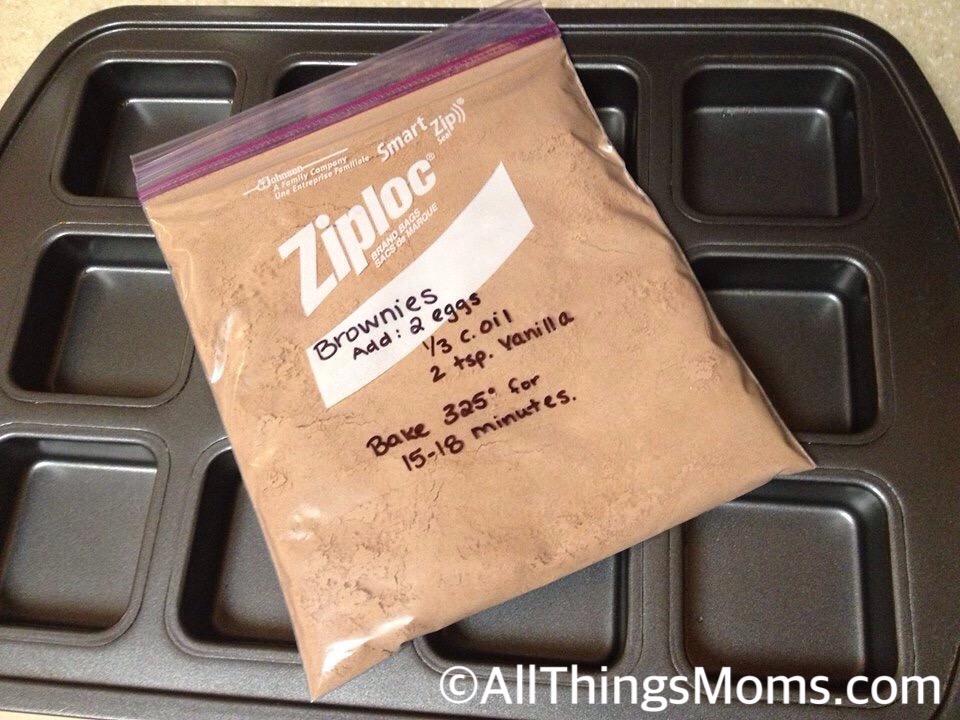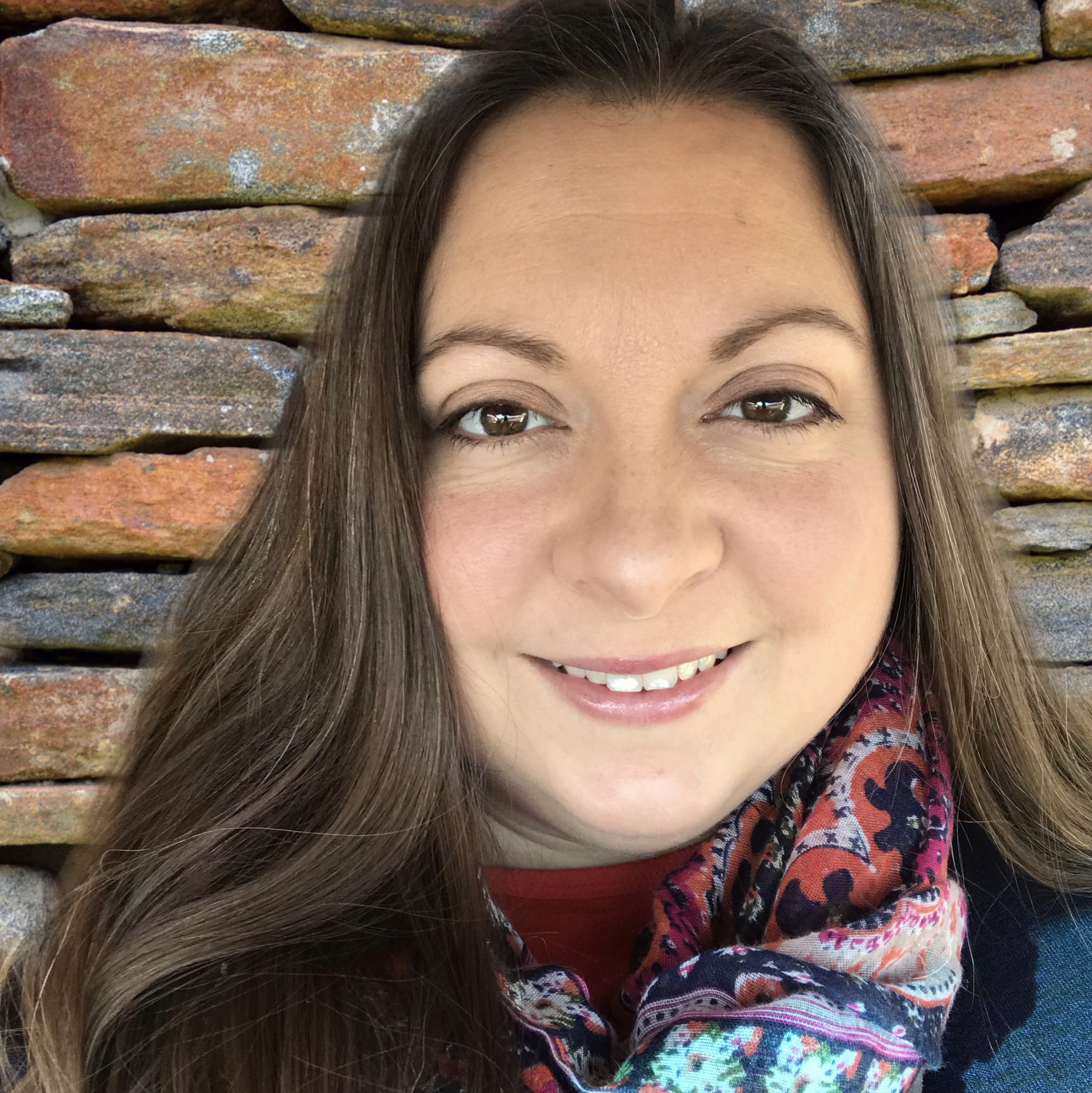 Hi! I'm Paula, a wife and mom by both, birth and adoption. We are a homeschool family and are also therapeutic foster parents. I enjoy spending time with our horses, gardening or going on adventures (usually in our backyard) with my family. We love Jesus and strive to honor Him in all we do. Want to know why I started All Things Moms? >>Read More