Homemade Enchilada Sauce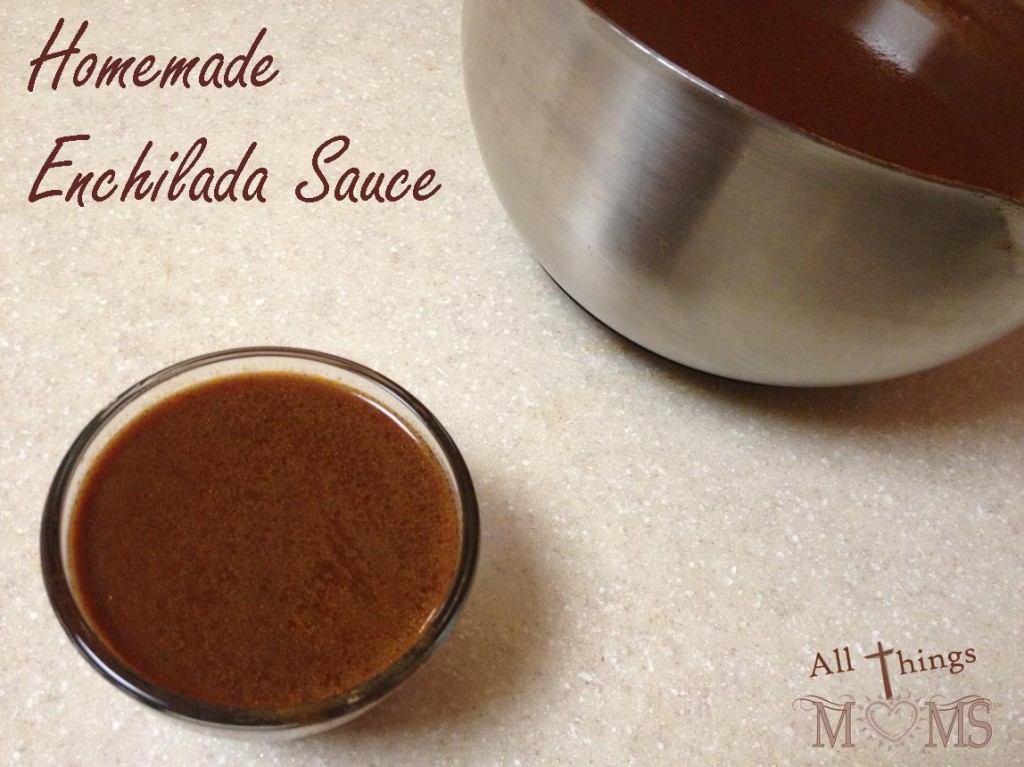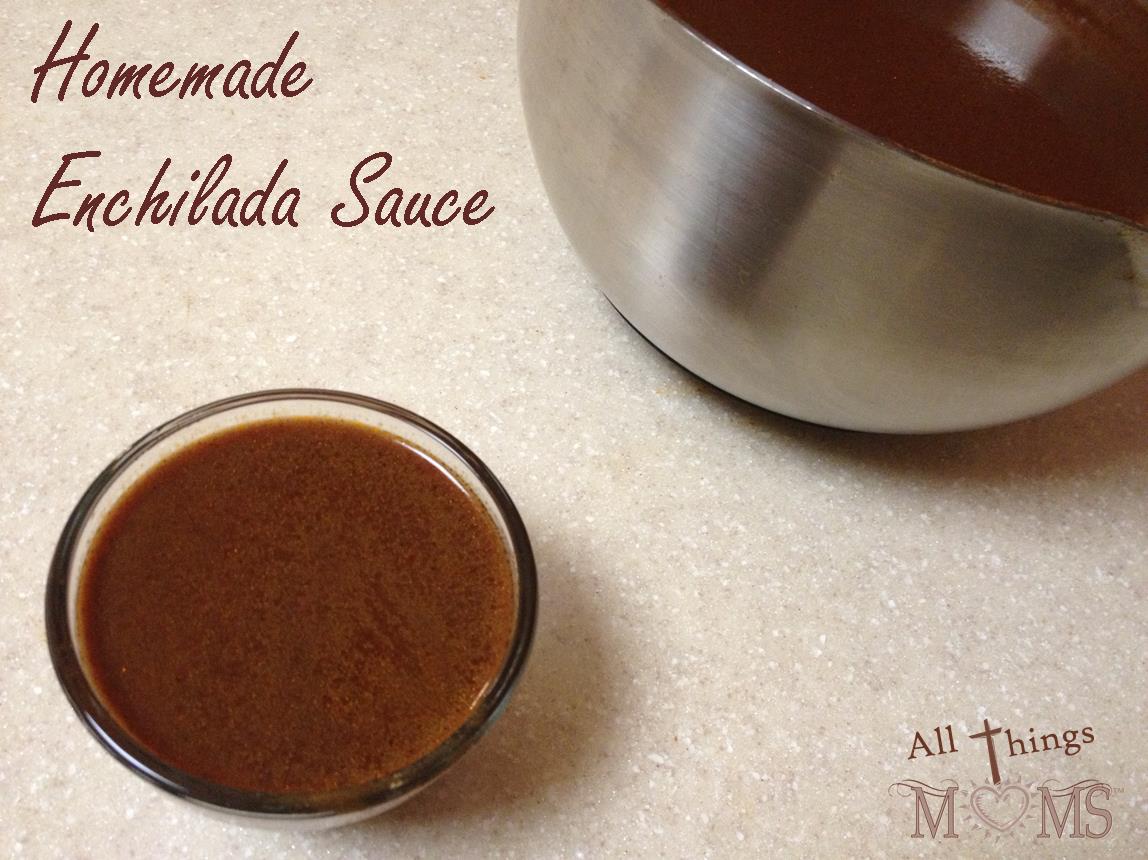 I'm back! If you've missed out on some of my Facebook updates, I'll catch you up to speed. Computer crashed. Lost tons of blog pics and work. Got discouraged. Moving on now, lol! There that was easy! Among those things that I lost were my freezer meal pics 🙁 I had waited to post until I had eaten them all to make sure they were delicious (and they were!) Ironically had the last one for dinner the night before the crash. The good news is since I've eaten them all now I need to make more and I started yesterday with a huge batch of Homemade Enchilada Sauce!
I like to have this sauce on hand for various meals- enchiladas, Mexican lasagna, and other creative dishes I come up with on the fly that need a good sauce, lol! Yes, that happens a lot in my house! Hubby often asks what's for dinner and I reply, "I'm not sure, I'll let you know when it's done". You don't do that? hmmm.. must be inherited, I know I'm not the only one in my family that does it 😉  Anywhew.. back to the sauce! I've include the recipe for a single batch but feel free to double, triple or sixtuple.. (is that a word?) the recipe like I did to maximize your money savings and time!
Homemade Enchilada Sauce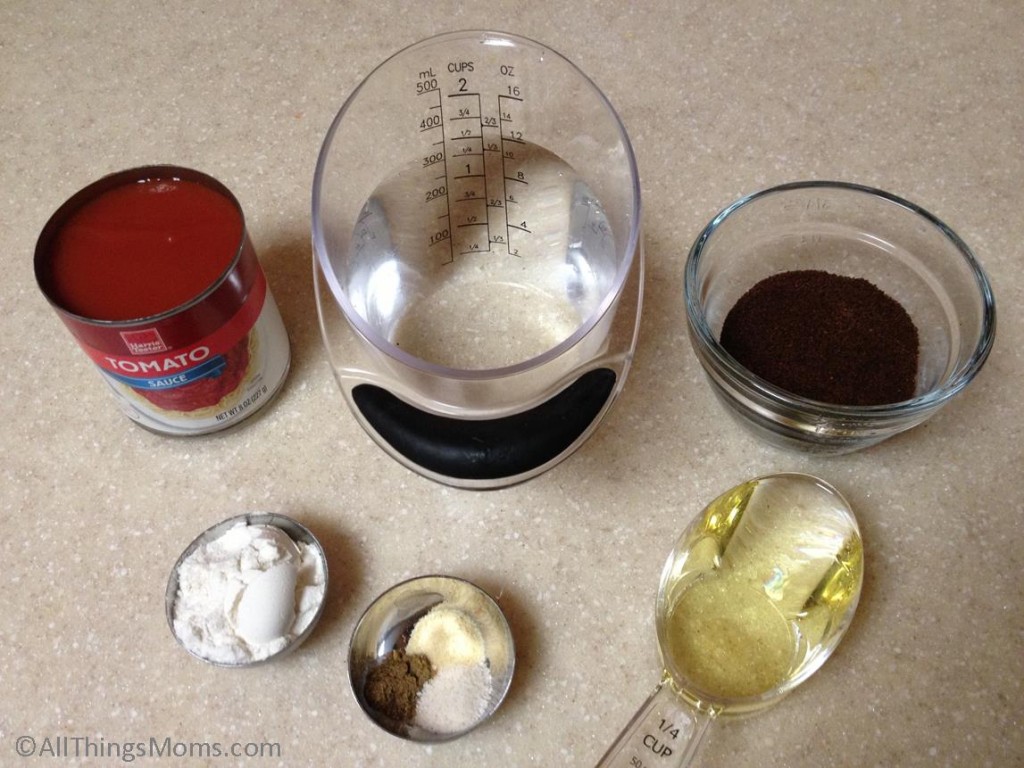 Ingredients:
1/4 cup vegetable oil
2 tablespoons flour
1/4 cup California or New Mexico Chili Powder*
8 ounces of tomato sauce
1 1/2 cups water
1/4 teaspoon cumin
1/4 teaspoon onion powder
1/4 teaspoon garlic salt
Directions:
1. Heat oil in a stockpot over medium/high heat.
2. Reduce heat to medium, stir in flour and chili powder and cook, stirring continuously until lightly browned. (Approx 2-3 minutes).
3. Add remaining ingredients  and stir until smooth. Continue to cook 10-15 minutes until the sauce has thickened a little bit. For larger batches you may need to add additional time approximately 2-3 minutes per each time you multiplied the recipe.  (I multiplied the recipe times 6 and let it cook around 30 minutes.)
Yields: Approximately 2.5 cups per single batch
*New Mexico Chili Powder can be found in bulk containers on the international aisle in your grocery store. About 2 cups cost me $1.99.
Save tim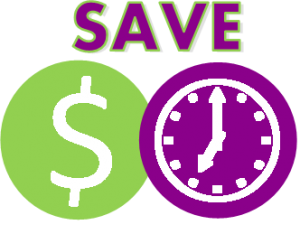 e and money by buying ingredients on sale and preparing in bulk to store in the freezer. By multiplying this recipe by 6 I w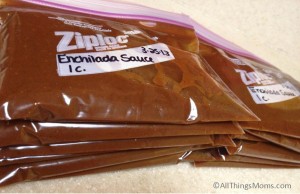 as able to get 16 cups of prepared enchilada sauce. Used some for dinner, froze the other in 1 cup portions. A can of 14 ounce enchilada sauce in my local grocery store is $1.89. This homemade version costs me about .29 cents per cup!! Plus, there are no extra, artificial ingredients! Winner!
Recipe slightly adapted from AllRecipes.com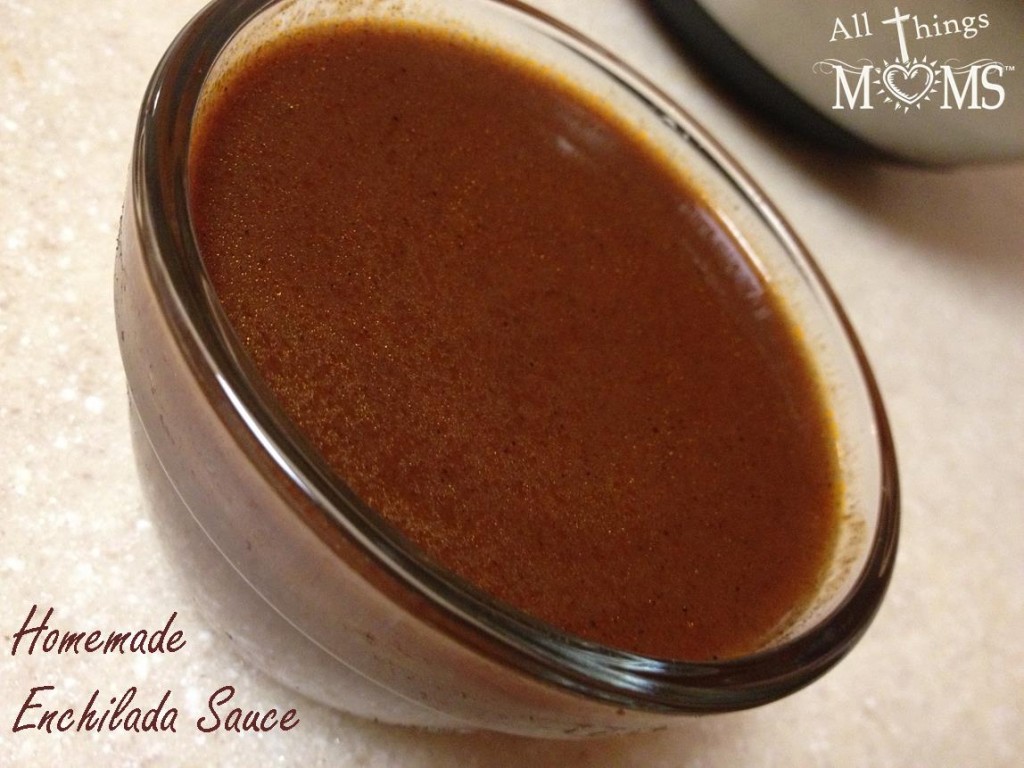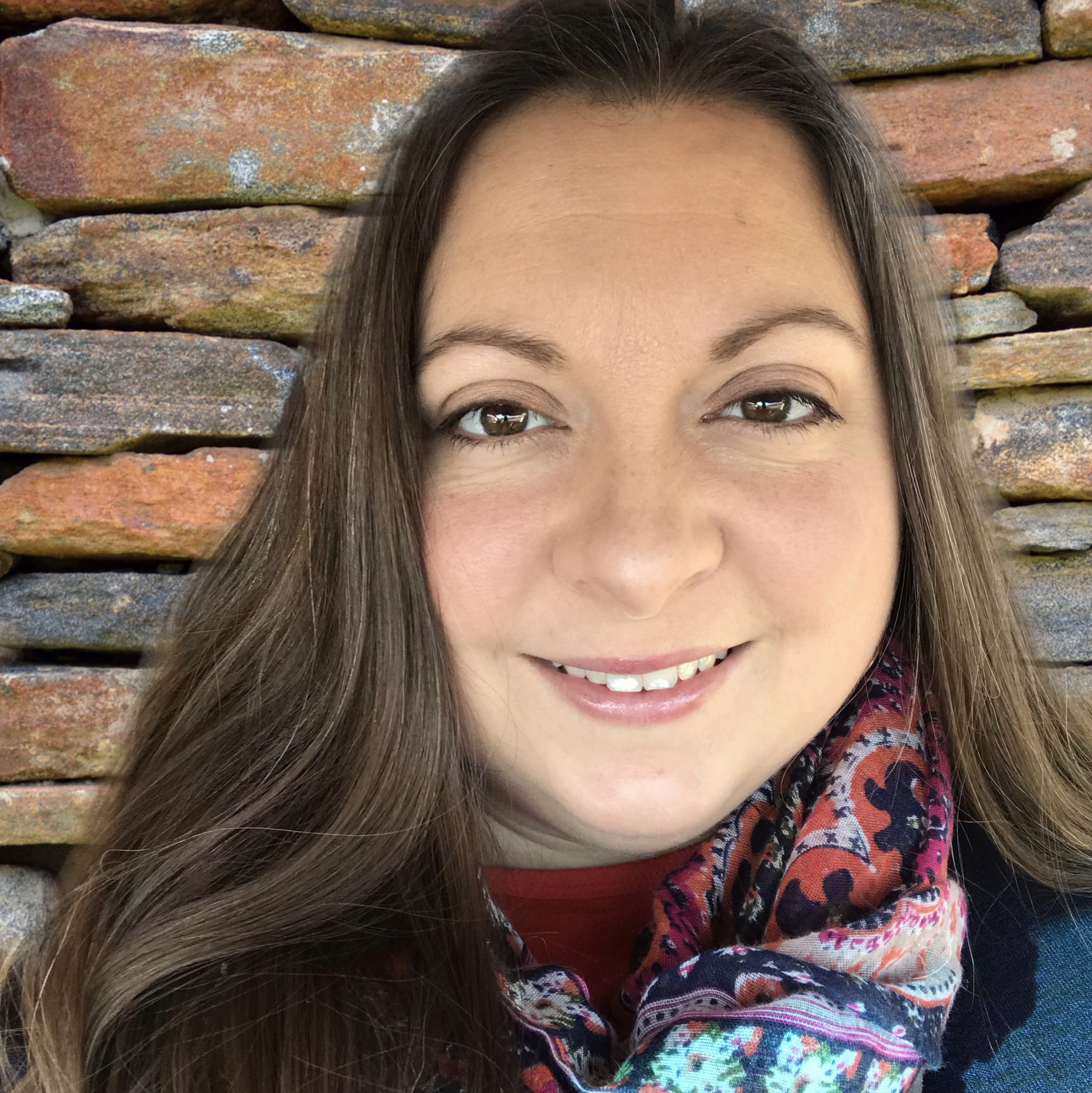 Hi! I'm Paula, a wife and mom by both, birth and adoption. We are a homeschool family and are also therapeutic foster parents. I enjoy spending time with our horses, gardening or going on adventures (usually in our backyard) with my family. We love Jesus and strive to honor Him in all we do. Want to know why I started All Things Moms? >>Read More