Homemade Peanut Butter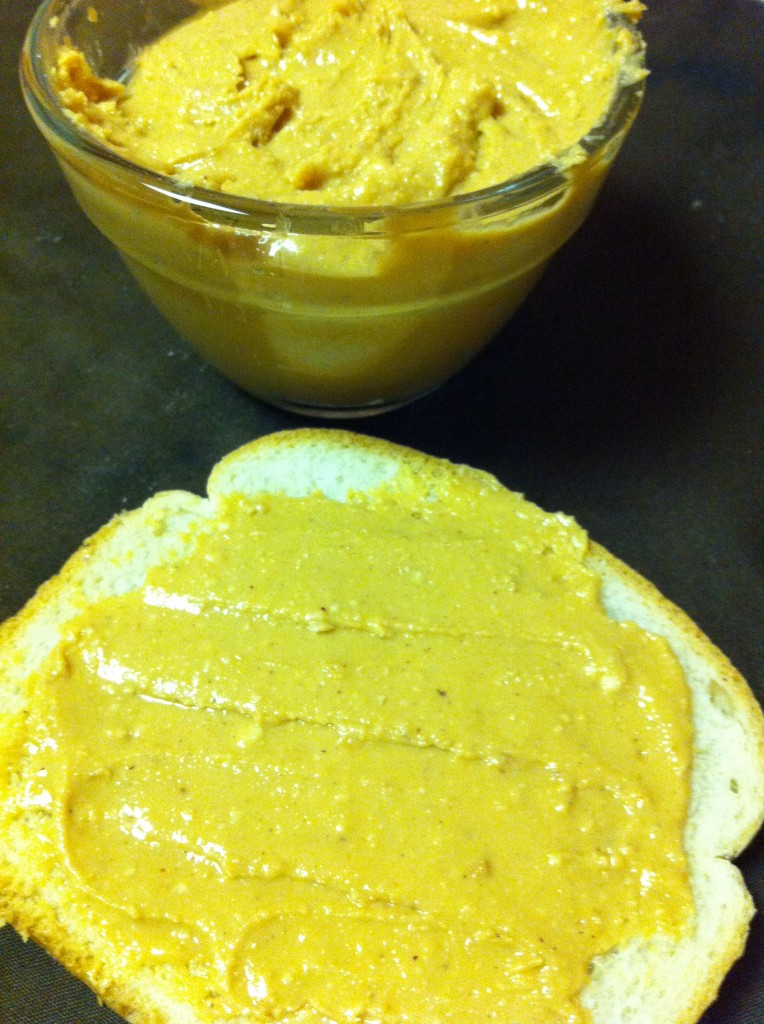 My husband loves peanut butter. Loves it. He could eat a Peanut Butter and Jelly sandwich for every meal. If there's no bread or no jam, no big deal- all he needs is a spoon and a jar of his favorite peanut butter and he's happy.  I have walked in the room before to find him with a jar of peanut butter in one hand and a pint of ice cream in the other.  He would take a spoonful of peanut butter and top it with a dollop of ice cream. Yes, Seriously!
A little over a month ago, his days of a jar and a spoon came to a screeching halt.  He started having some dizzy spells and when we took him to the doctor we found out he had high blood pressure.  A new, low sodium diet does not exactly include Peanut Butter. Determined to get him his favorite food I went in search of a low sodium peanut butter at the grocery store… it didn't work out so well.  I did find a lower sodium version, but it was organic and cost almost $5 for a small jar.  Not to mention, even it had salt on the ingredients list. This was never going to work.  If given the opportunity he could go through that size jar in a week and there is no way I'm spending $20 a month on peanut butter- not happening!! Last night, I solved the peanut butter fiasco (I'm pretty sure I'm a hero in his eyes for this one :)) I made him homemade peanut butter! The results- fantastic!  Now he can enjoy his favorite snack (in moderation) and we don't have to worry about salt or the pricey jars of organic.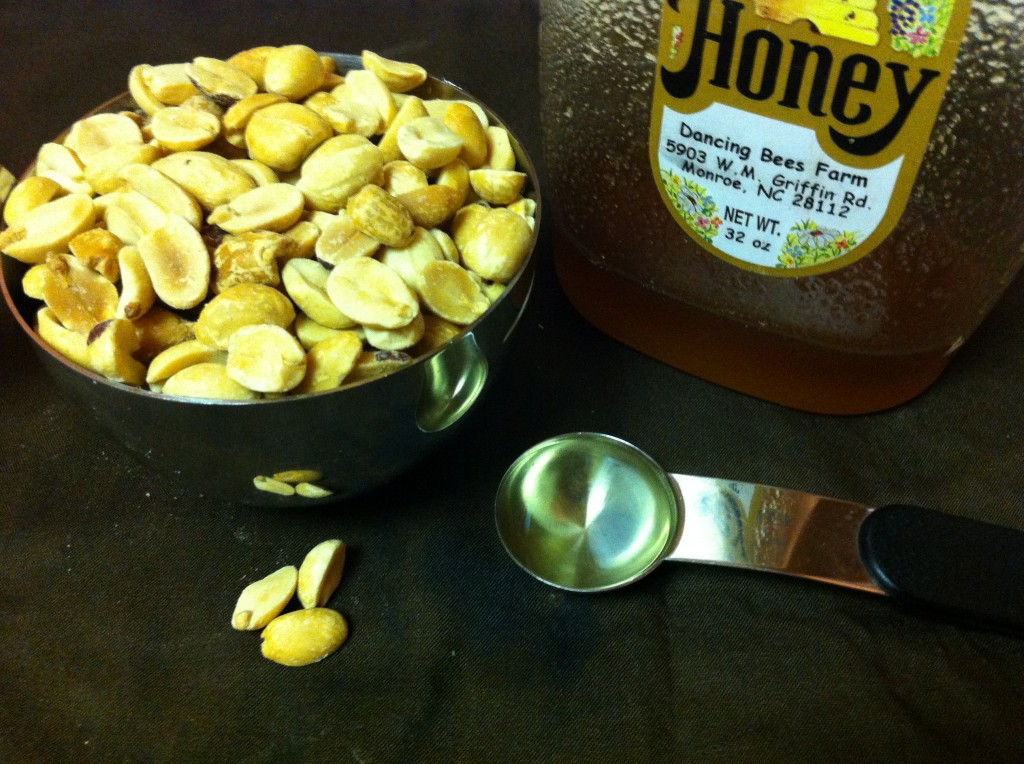 Ingredients
1 cup dry roasted, unsalted peanuts
1 teaspoon of vegetable oil (Could also use peanut or canola)
1/2 teaspoon of honey – optional
Directions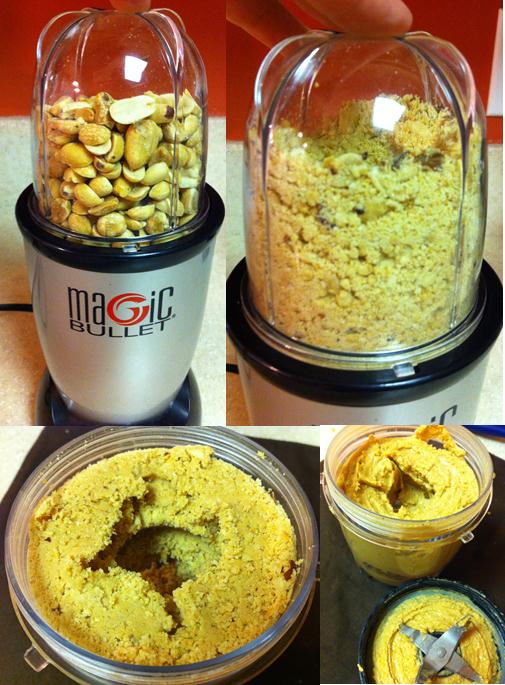 1.  Put peanuts in Magic Bullet or Food Processor and pulse until nuts are broken down.
2.  Add vegetable oil and honey (if desired). I started out adding 1/2 teaspoon of oil and then gradually added the remainder until I reached the desired consistency.  Adding less will give you a chunkier peanut butter.  Adding the full teaspoon will give you creamier peanut butter.
3. Continue to pulse until desired consistency is reached. You will want to stop to scrape down the sides a couple of times so that all of your peanut butter is the same consistency.
 I prepared my peanut butter in the Magic Bullet. When it got to the desired consistency I just changed the blade for the screw top lid. I am really starting to love that Magic Bullet! 1 cup of peanuts will give you 1/2-3/4 cup peanut butter.  You could very easily double or triple this recipe to make more peanut butter at one time and store in a sealed container in your pantry. To save money watch for peanuts to go on sale- we got these Buy One Get One Free!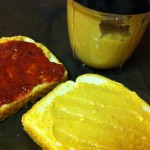 Guess what hubby is having for lunch today?? Yep! Homemade Peanut Butter and Homemade Strawberry Jam sandwiches! (yes, plural- still working on that moderation thing, lol) As for me, I think I'd prefer this peanut butter in some homemade peanut butter cups! So glad my friends at Kids in the Sink posted that recipe last week! However you prefer to eat your Peanut Butter, there's no judgment here, just hope you enjoy it!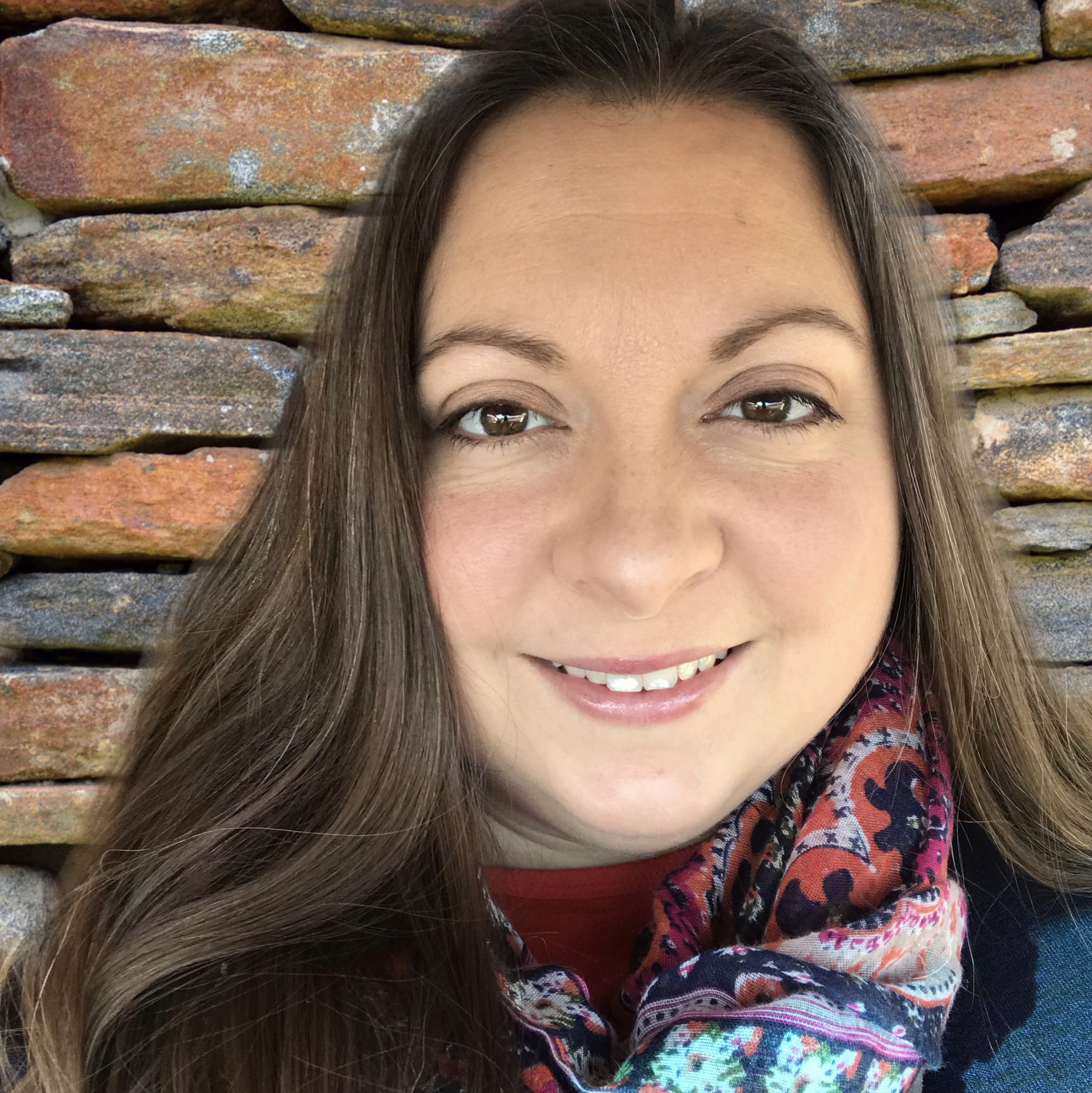 Hi! I'm Paula, a wife and mom by both, birth and adoption. We are a homeschool family and are also therapeutic foster parents. I enjoy spending time with our horses, gardening or going on adventures (usually in our backyard) with my family. We love Jesus and strive to honor Him in all we do. Want to know why I started All Things Moms? >>Read More