Letter to my Mom on Mother's Day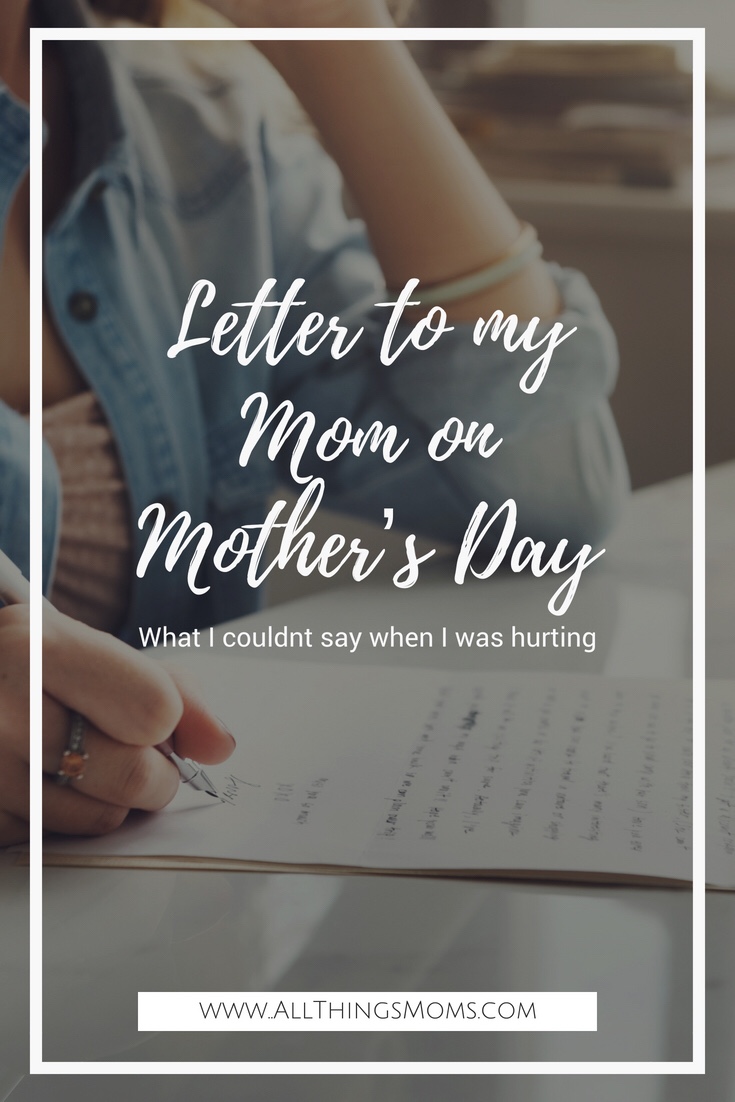 When I was 16, while at work, I received a phone call from our church pastor asking me if I'd like to get up in front of the church Sunday Morning and say something nice about my mom for Mother's Day. I laughed and declined. At that point my relationship with her was… well.. strained.. to say the least. Why would he even ask me that? Didn't he know that I had nothing nice to say? That I didn't even want to be at church? That I was angry at God and bitter with my mother who still loved Him so much, despite what He let happen?
You see, just a few short years before that phone call my parents divorced. It wasn't pretty and polite – it was more of a knock down drag out. Everyone took a hit and innocent bystanders were injured. I was one of them. I watched in horror as the one thing my mom promised me would never happen, happened. Even though I knew it wasn't her fault, I was angry at her.
I blamed her because she had made me a promise. "That will never happen to you. I promise you'll never have to go through that." I was upset because a friend was moving far away due to her parent's divorce. Mom must have seen that it was hard for me. She comforted me by making a promise she never thought she'd have to break. But she did and I hated her for it.
I hated her for lieing to me.
I hated her for letting it happen. For moving me away from the house that I loved and into the city in a small apartment.
For not always knowing what to say and for trying to say anything. Nothing she did was enough to heal the pain.
Mostly, I hated her for still loving God.
See, the truth is, I never really hated her, I hated God. I was mad at Him and took it out on her because she still supported Him. How could she still praise Him after what He'd done to our family? I didn't understand. I didn't want to understand. I was just a child. I'd have argued you to the moon and back that I was an adult and should be treated like one but I was just a scared, hurt child. I said a lot of hurtful things. Things God has graciously forgiven me for, and I'm sure that she has too. But they will never be forgotten. I'll never be able to take those things back but I'd like to share with her some things I should have said.
Mom-
I love you.
I see you hurting. I see you crying in your closet and trying to hide your tears from me. I know you're trying to be brave for me. I know you don't want me to worry.
I saw your life flip upside down and I know you are scared. You may even feel a little bit helpless. Maybe even worthless.
I admire your courage. You get up each day and praise God when others would have turned their back on Him.
I admire you.
Thank you for working so hard to take care of me. For providing me a home, food and clothes. You worked so hard to keep me at the same school and let me do things with friends that we probably couldn't afford just so my life was disrupted as little as possible.
I was so ungrateful and mean towards you and you never stopped loving me. Thank you.
Thank you for praying for me, even when I was cursing you. Your prayers saved my life more times than we even know about, I'm sure.
Most importantly, Thank you for not giving up on Jesus and teaching me to do the same. When you thought I wasn't watching or listening, I was and I didn't just see you.  I saw Him.
You modeled God's love for me when I needed it most.
When I look at you I see a beautiful, strong woman. A woman of great faith who overcame every obstacle by relying on Christ daily for strength and has learned to praise Him through every storm. A woman who shares the love of Jesus to everyone around her. A woman I'm sure God had in mind we he wrote Proverbs 31, because you are most certainly more precious to me than all the rubies in the world.
You are an amazing mother and mawmaw. I am blessed God chose you to be my mom. Thank you for everything you do. I love you.
"Many women do noble things, but you surpass them all.
Charm is deceptive and beauty is fleeting but a woman who fears the Lord is to be praised.
Honor her for all that her hands have done and let her works bring her praise at the city gate."
Proverbs 31:29-31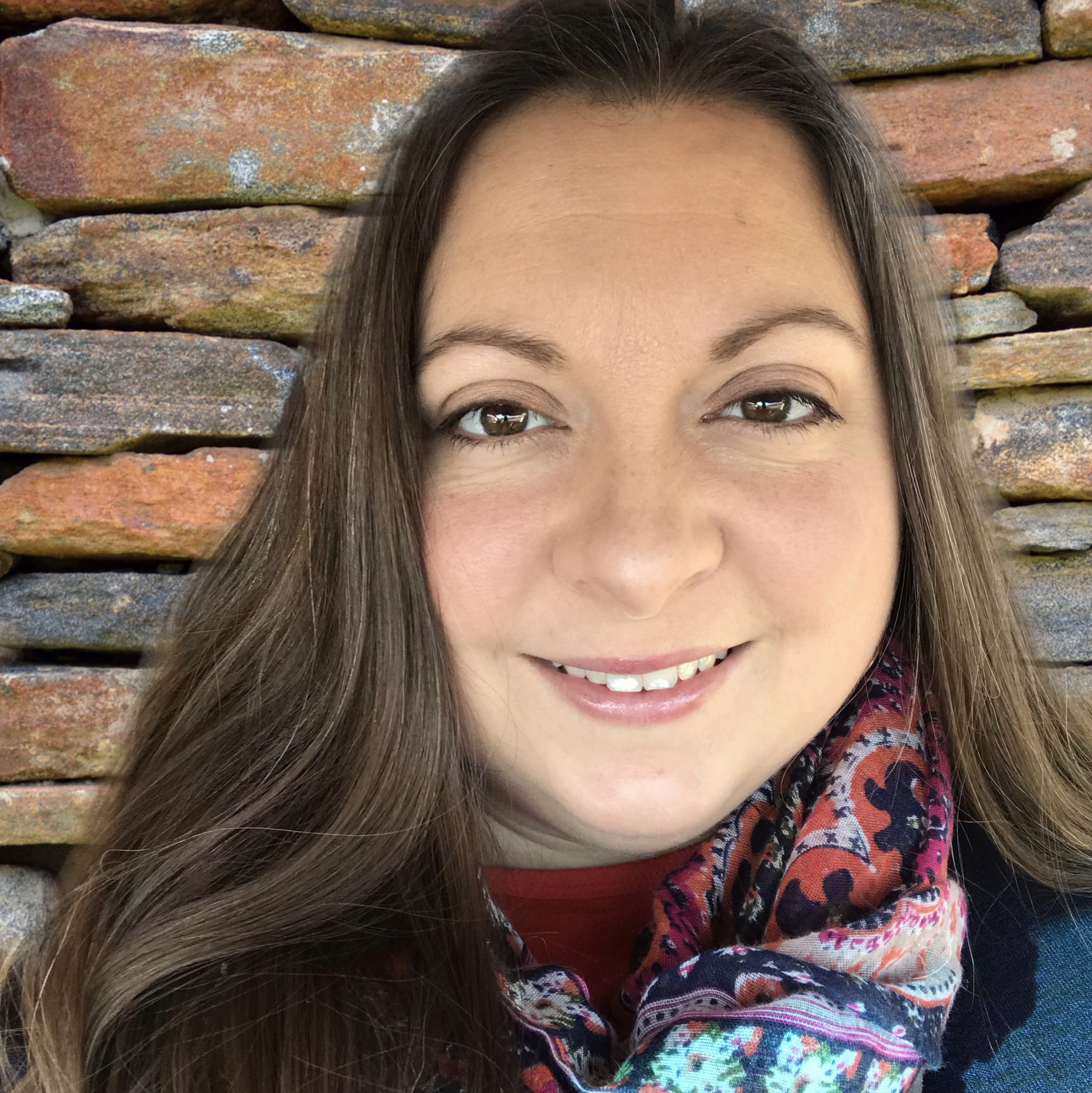 Hi! I'm Paula, a wife and mom by both, birth and adoption. We are a homeschool family and are also therapeutic foster parents. I enjoy spending time with our horses, gardening or going on adventures (usually in our backyard) with my family. We love Jesus and strive to honor Him in all we do. Want to know why I started All Things Moms? >>Read More