Little House Living Book Giveaway Winners
This page may contain affiliate / referral links. See Disclosure for more info.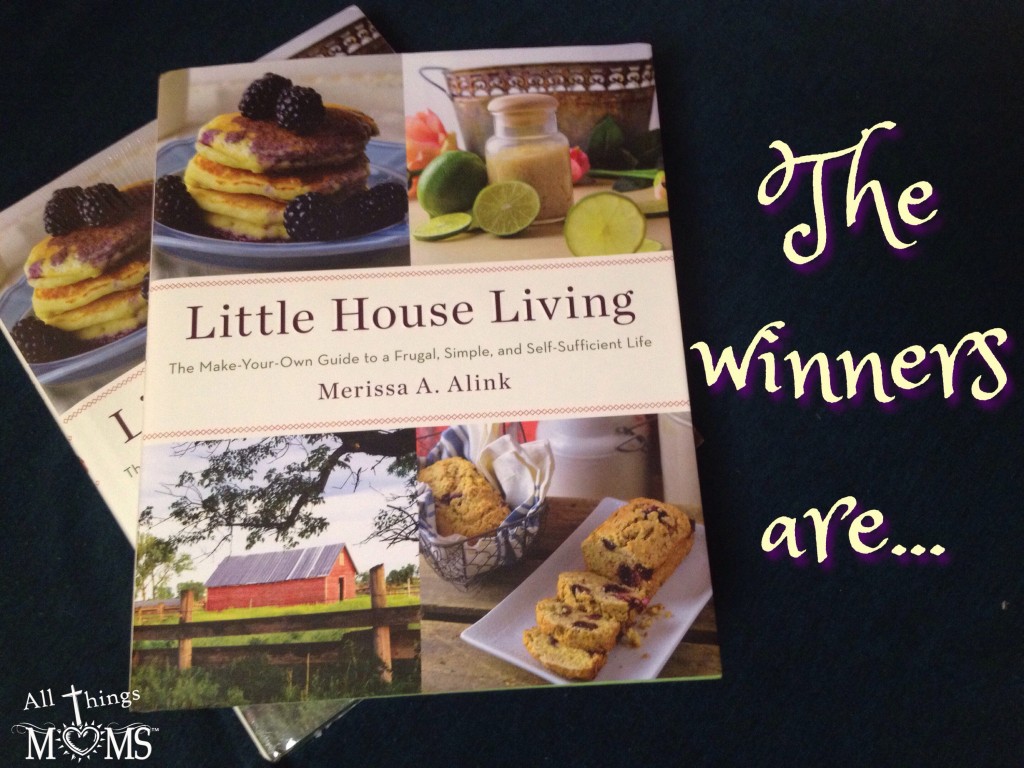 I'm so excited to announce the winners for the Little House Living Book Giveway!!
This book has become my absolute favorite book as I have been using it daily to make things around my home and I know these two ladies will love it too! So, without further ado, the winners are…
(  …drum roll, please….  )
Joyce H. and Dani T. !!
Congratulations ladies!! Your copies of Little House Living: The Make-Your-Own Guide to a Frugal, Simple, and Self-Sufficient Life
 is on it's way!!
Thank you to all of those that entered and shared this giveaway! You can still purchase your copy online or wherever books are sold. You can also find additional recipes, frugal tips and more on Merissa's blog at LittleHouseLiving.com.
The following two tabs change content below.
Hi! I'm Paula, a wife and mom by both, birth and adoption. We are a homeschool family and are also therapeutic foster parents. I enjoy spending time with our horses, gardening or going on adventures (usually in our backyard) with my family. We love Jesus and strive to honor Him in all we do. Want to know why I started All Things Moms?
>>Read More
Latest posts by Paula @ All Things Moms (see all)