Little Red Hen Chicken

In honor of "Crocktober", we're going to be having a Crocktoberfest this week!! We'll be sharing a new crockpot recipe right here on the blog each day! These recipes are some of my favorites, so make sure you sign up for our email so you won't miss them! We'll also be sharing lots of crockpot recipes on our Facebook page! Pop by anytime to check out the yummy crockpot recipe ideas. Also, If you have a favorite you'd like shared, come on by and leave it on our wall and we'll try to get them all shared!
Now, onto the Crocktoberfest!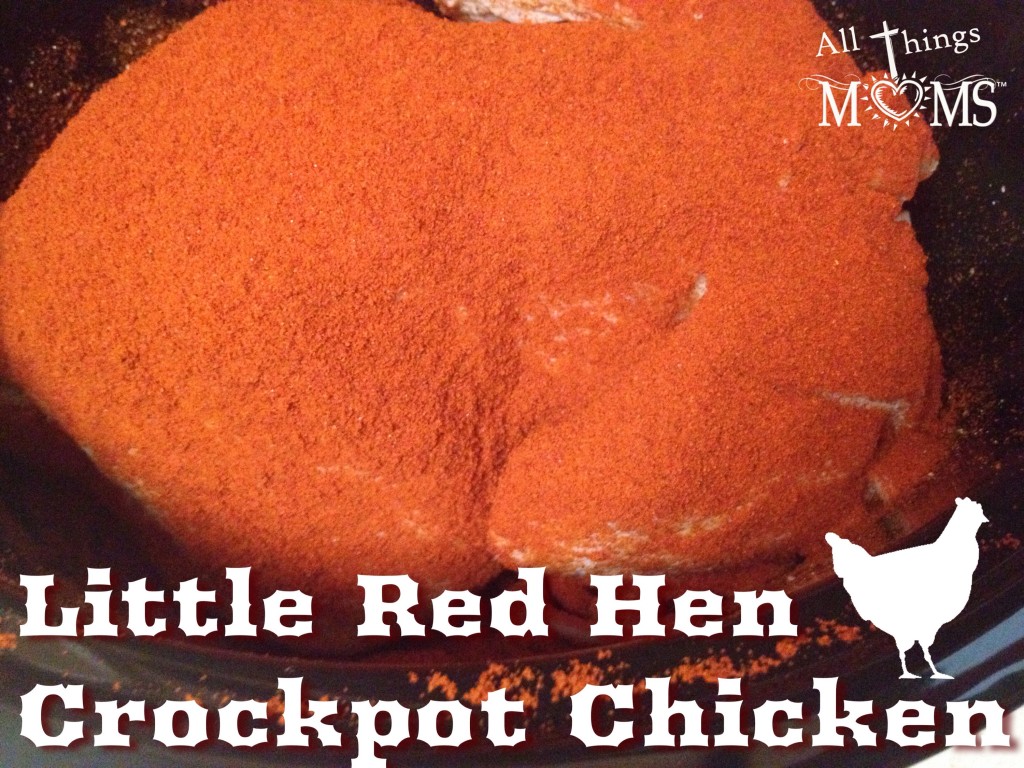 To kick things off I'm sharing this delicious favorite- Little Red Hen Crockpot Chicken aka Paprika Chicken aka Favorite Gravy Chicken. I got this recipe from a friend. Her mom has been making it for year and it's her "favorite gravy chicken". After making it I decided Little Red Hen chicken was a more fitting name. Trust me. Once you make it, you'll understand what I mean.
I know the finished product doesn't look like anything spectacular but trust me this thing is loaded with flavor. Seriously, delicious. My husband actually said it may be the best chicken he's ever had. It comes out so tender and the juice almost makes like a gravy that goes great over some rice or mashed potatoes. My mouth is watering just thinking about it. Plus, the best part is it is SUPER easy.
 Little Red Hen Crockpot Chicken
Ingredients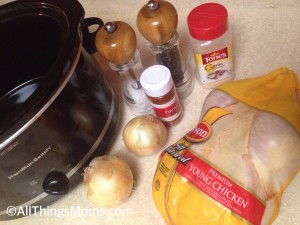 Raw, Whole Chicken
1 large onion (I used 2 small)
Paprika (a LOT)
Water or chicken broth
Garlic Powser
Salt/Pepper
Directions
1. Slice the onion and place it in the bottom of the crockpot.
2. Place the whole chicken on top of the sliced onion.
3. Sprinkle with garlic powder, salt and pepper.
4. COVER the entire chicken generously with paprika. If you can see any white, add more. (Now you see why I call it Little Red Hen chicken?) 🙂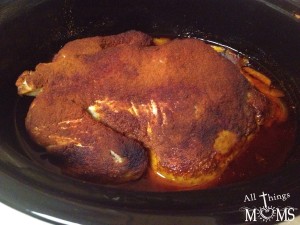 5. Add the water or chicken broth to the crockpot to the top of the chicken but not covering.
6. Cook on low 8-10 hours or on high 6-8 hours until the chicken is thoroughly cooked. (160 degrees internal temp)
When chicken is done, remove off the bone and serve! Use the juice as a gravy and pour over chicken and rice/potatoes if desired.
Enjoy!
That's it! (Told you it was easy!)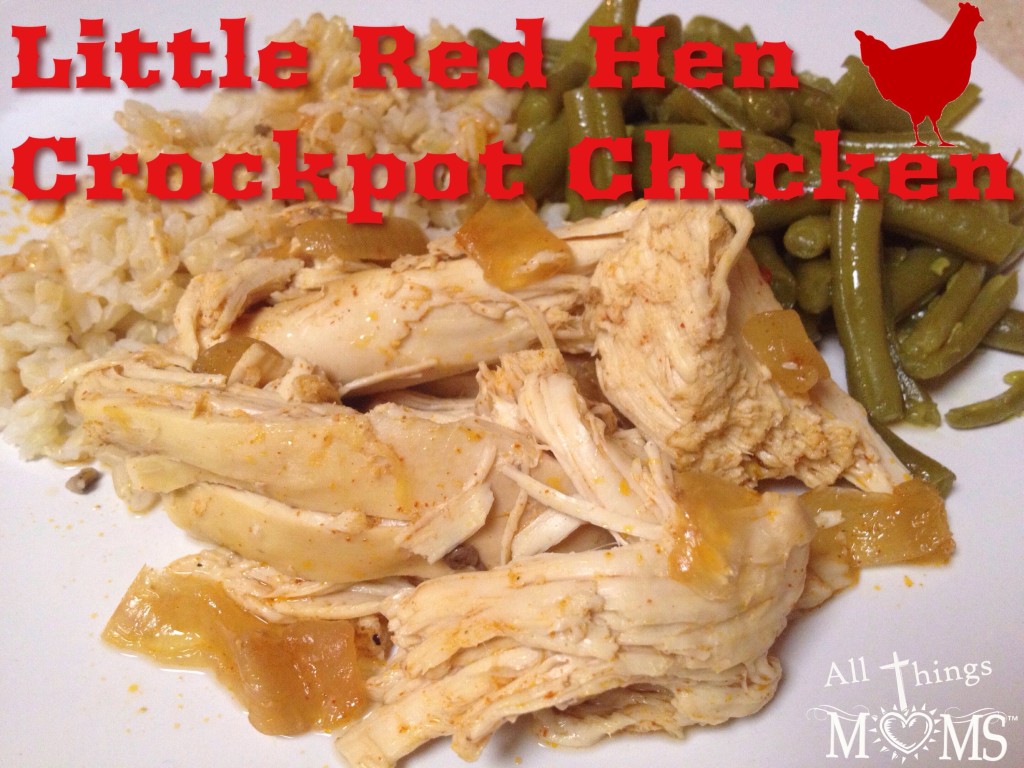 Check out all of the other delicious crockpot recipes during this week's Crocktoberfest!

Little Red Chicken
White Chicken Taco Chili
Overnight Peach & Blueberry Oatmeal
Sweet Potato, Black Bean & Quinoa Chili
Crockpot Chinese Chicken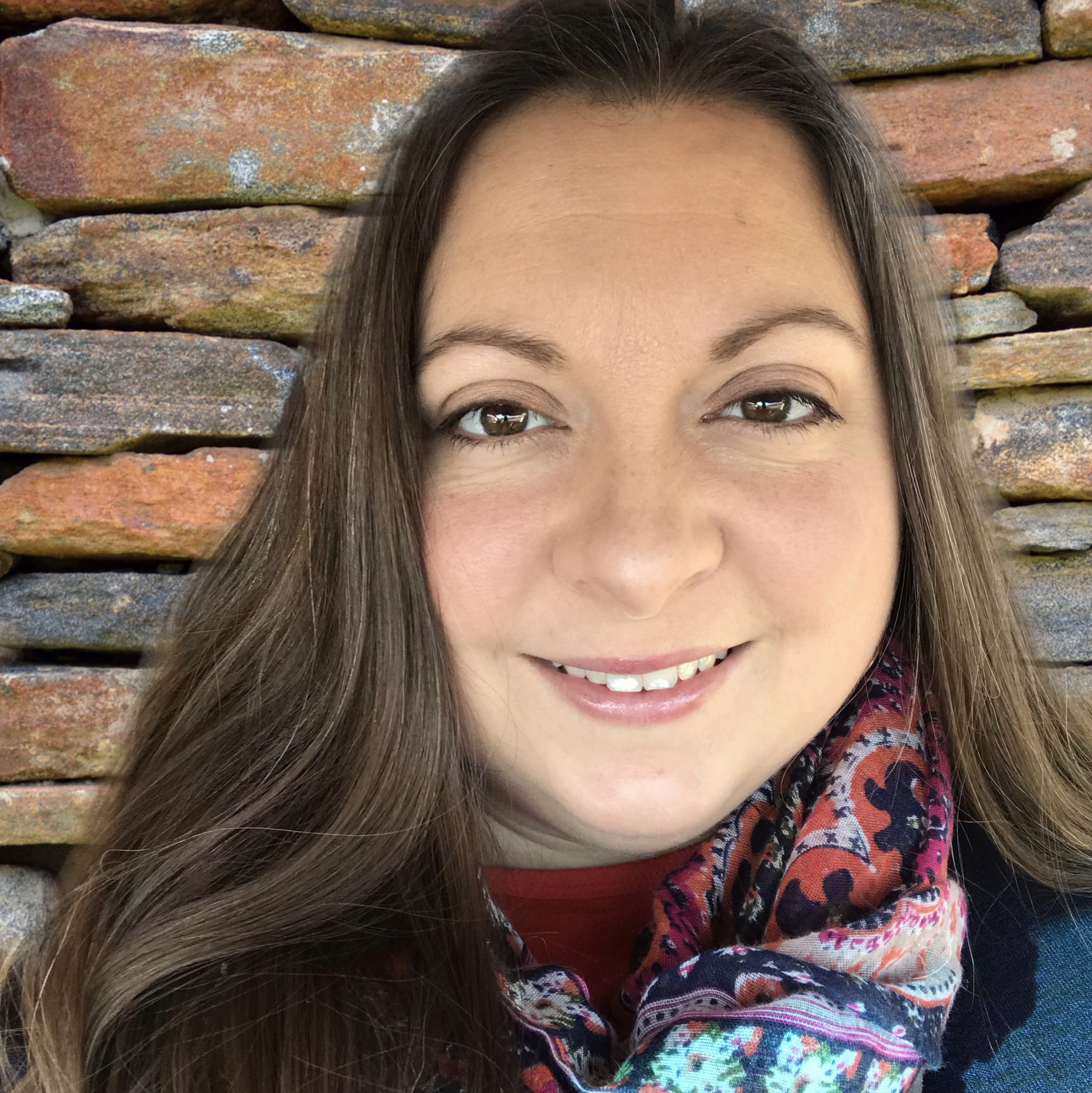 Hi! I'm Paula, a wife and mom by both, birth and adoption. We are a homeschool family and are also therapeutic foster parents. I enjoy spending time with our horses, gardening or going on adventures (usually in our backyard) with my family. We love Jesus and strive to honor Him in all we do. Want to know why I started All Things Moms? >>Read More