Mango Salsa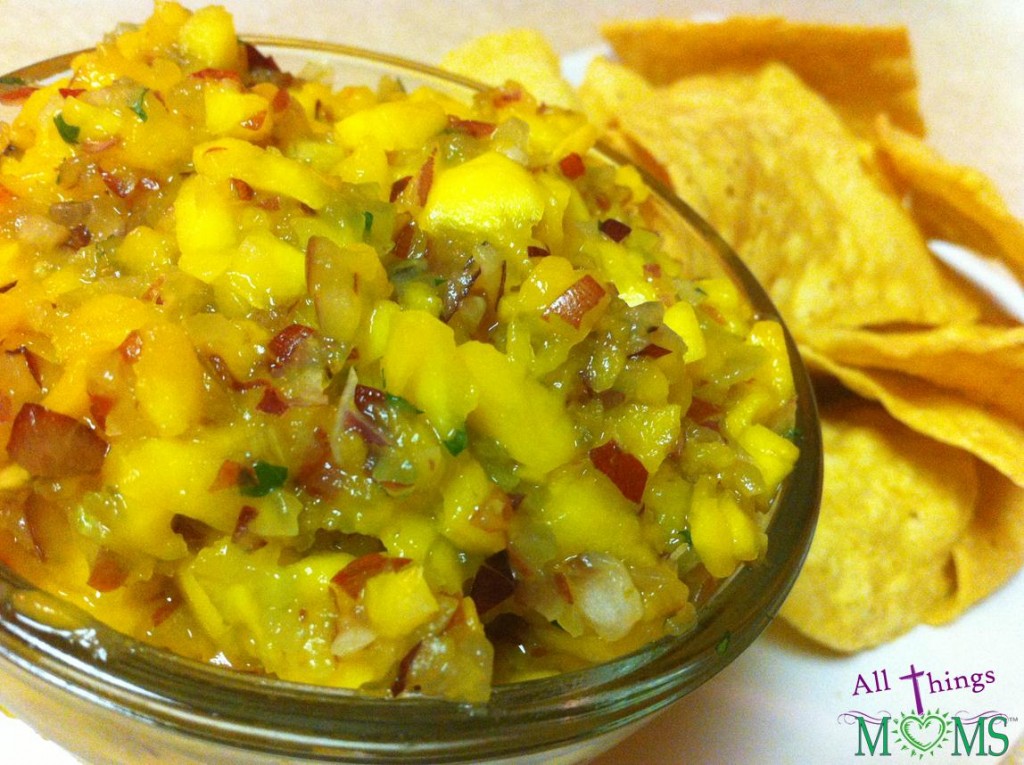 Well, it's the last day of our National **Un-Official** Dip Week. Sad day, or at least it would be if I weren't so excited about today's recipe!! This mango salsa is SO good! It goes great with tortilla chips, cinnamon chips or as a topping for chicken, fish, and more.
Served with tortilla chips this is a perfect snack- little sweet, little salty, little crunchy – perfection. The best part is that it's good for you! There are no added sugars in this! Just a few ingredients mixed together for a quick, healthy snack in under 5 minutes!
Mango Salsa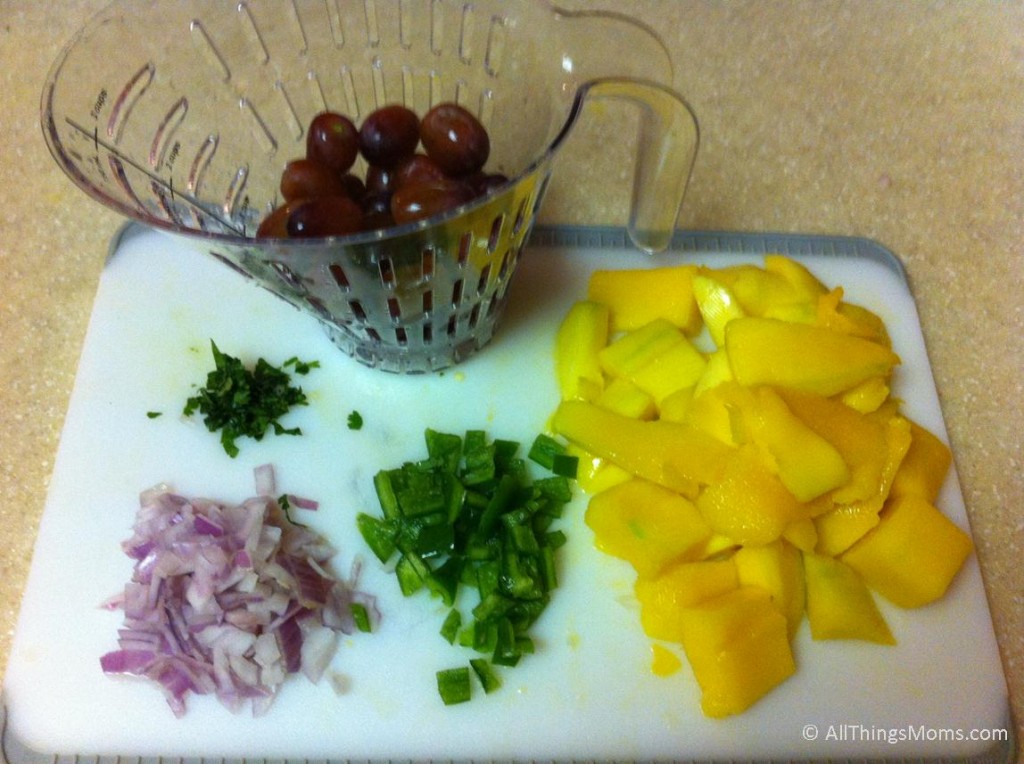 Ingredients
1 ripe Mango- peeled, pitted, and chopped
1 cup red seedless grapes
2 tablespoons red onion, chopped    
1 tablespoon fresh cilantro
1 jalapeno pepper- seeded, chopped
1 lime
Directions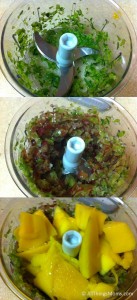 1. Add cilantro and jalapeno pepper to Manual Food Processor.* Pump the handle a few times to begin mincing and mixing.
2. Add red onion and grapes to the processor, give it a several additional pumps until the grapes are smaller pieces.
3.  Add the mango and give a few more pumps until mango is the size you would like.
4. Squeeze the lime juice into the salsa and stir to combine.
Enjoy! Yields 2-3 cups
 * If you don't have a Manual Food Processor you can do this in a regular food processor but depending on the size of your processor you may want to coarsely chop the cilantro and finely chop the jalapeno before starting or they might not get as finely chopped because they will just fly away from the blades.  If you don't have a food processor at all,  you can finely chop all ingredients and stir to combine.
Have you enjoyed all the dips this week? I hope so, I know I sure have! I'd love to know what your favorite is! Queso, Pico De Gallo,  Guacamole, or Mango? I love them all!! I've already even started thinking about dip ideas for next year- I can't wait!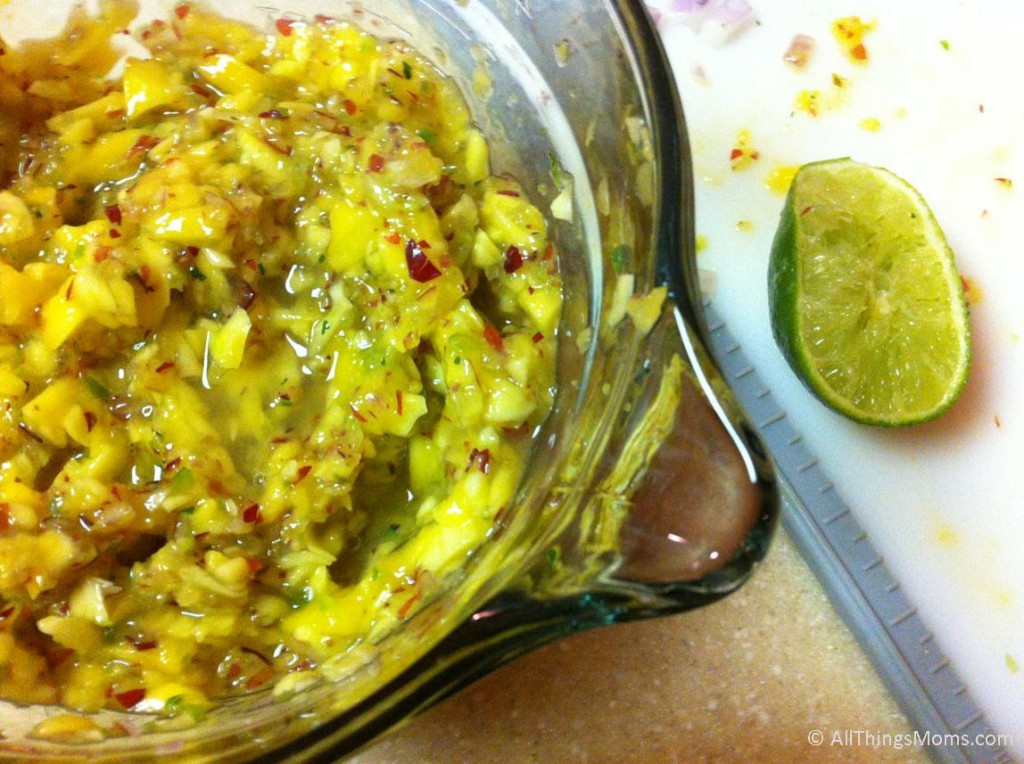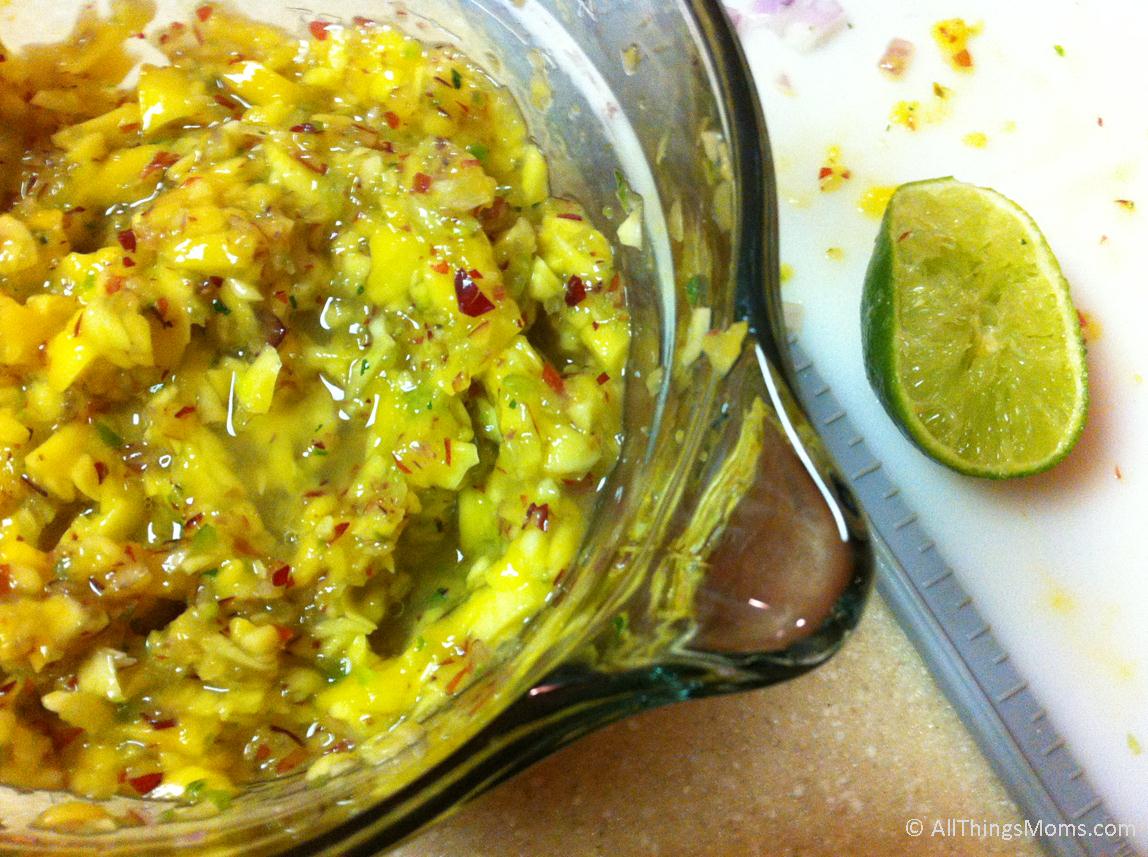 Recipe Source- Recipe collection compiled by fellow Pampered Chef Consultants for the Manual Food Processor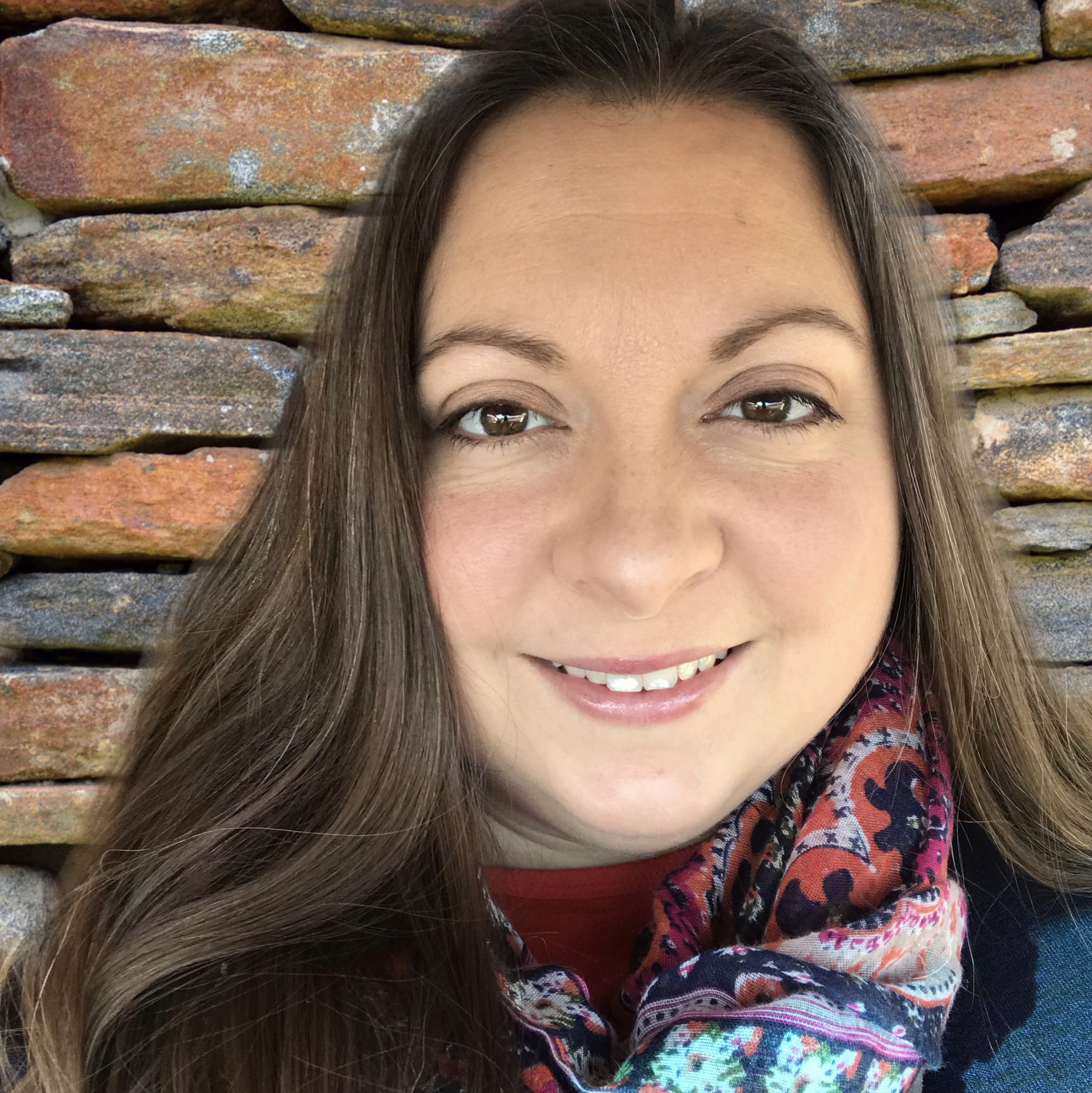 Hi! I'm Paula, a wife and mom by both, birth and adoption. We are a homeschool family and are also therapeutic foster parents. I enjoy spending time with our horses, gardening or going on adventures (usually in our backyard) with my family. We love Jesus and strive to honor Him in all we do. Want to know why I started All Things Moms? >>Read More