Nutella No Bake Cookies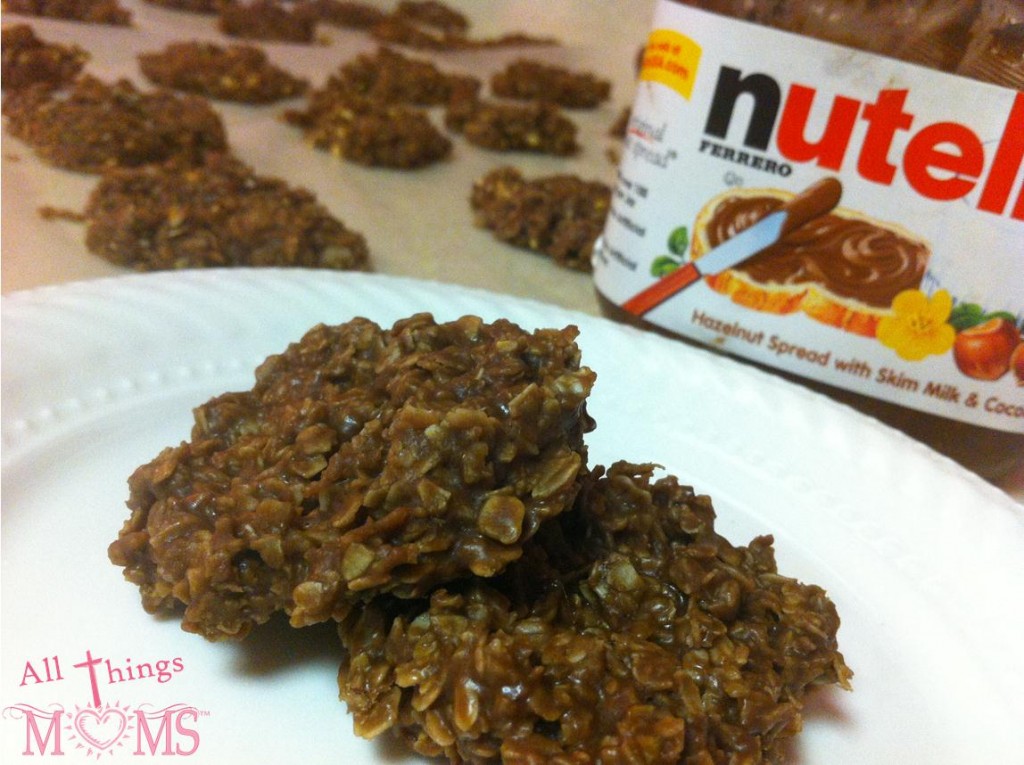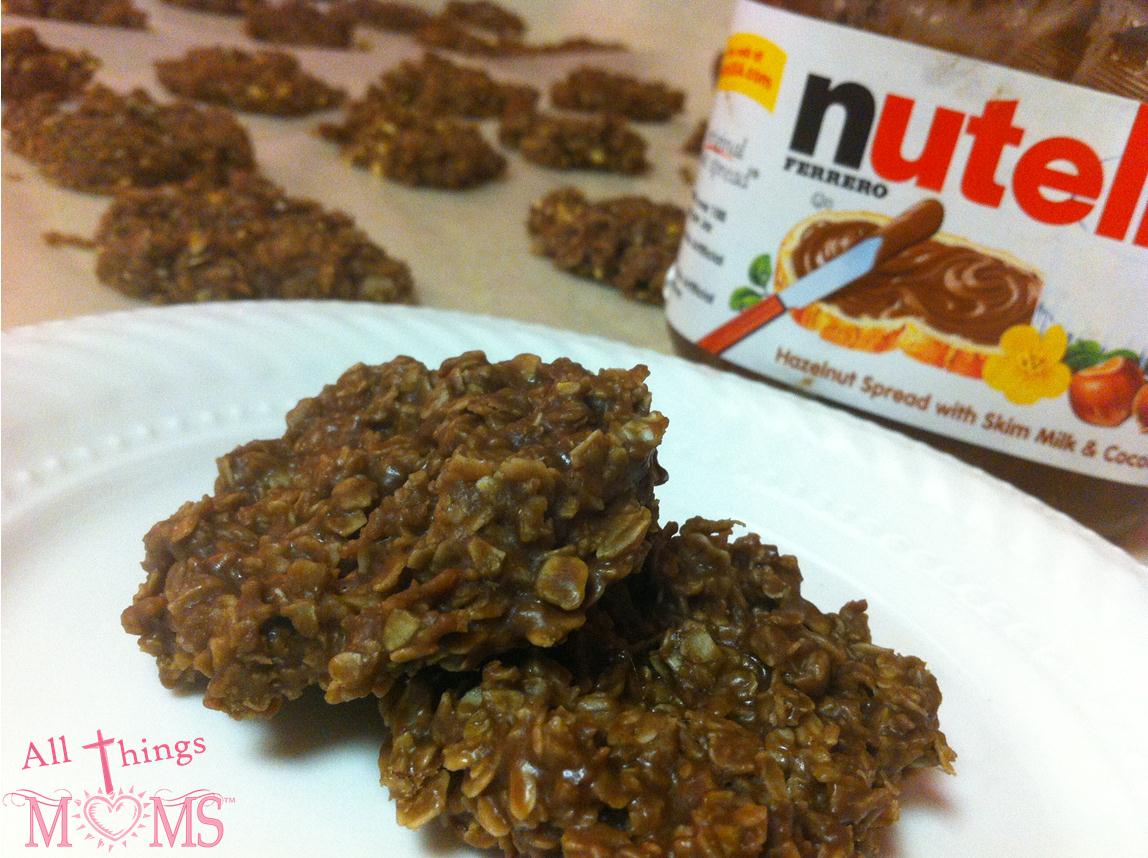 I have a confession.. last week, when I was sick, I made cookies! Lol, I know, why can't I just lay down and rest like everyone else? It was Thursday, the first night of VBS and I was all alone and finally starting to feel a little better. I even felt like eating solid food instead of soup..  as long as it was chocolate. Plus these are the easiest cookies in the world! I was only up for 5 minutes and then I was enjoying them!
Of course the original recipe calls for Peanut Butter and I didn't have Peanut Butter.. so I decided to change them to Nutella No-Bake Cookies. I made some adjustments to the original recipe to compensate for the differences in Peanut Butter vs  Nutella and I think they turned out perfectly! I even made them again last night so that I could take pictures to share this delicious recipe with you. I felt it was my responsibility 🙂 Plus, I ate the last one yesterday (Further proof of how sick I have been- how did a batch of cookies make it a week in this house!?) I hope you enjoy them as much as I did!!
Nutella No-Bake Cookies
Ingredients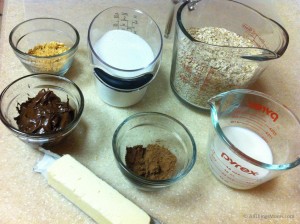 1 stick unsalted butter
1 ½ cups sugar
1 ½ tablespoons cocoa powder
½ cup milk
3 cups Quick Cook Oats
½ cup Nutella
¼ cups chopped peanuts (optional)
Directions

1. Melt 1 stick of butter on medium heat.
2. Add sugar, milk, and cocoa powder to melted butter and turn to high.
3. Bring to a roiling boil. Cook for 3 minutes* while stirring at a rolling boil.
4. Remove from heat and quickly stir in nutella, oats and peanuts (optional).
5. Scoop out onto wax paper and let sit. Cookies should harden in less than 5 minutes.
Recipe makes approximately 32 cookies.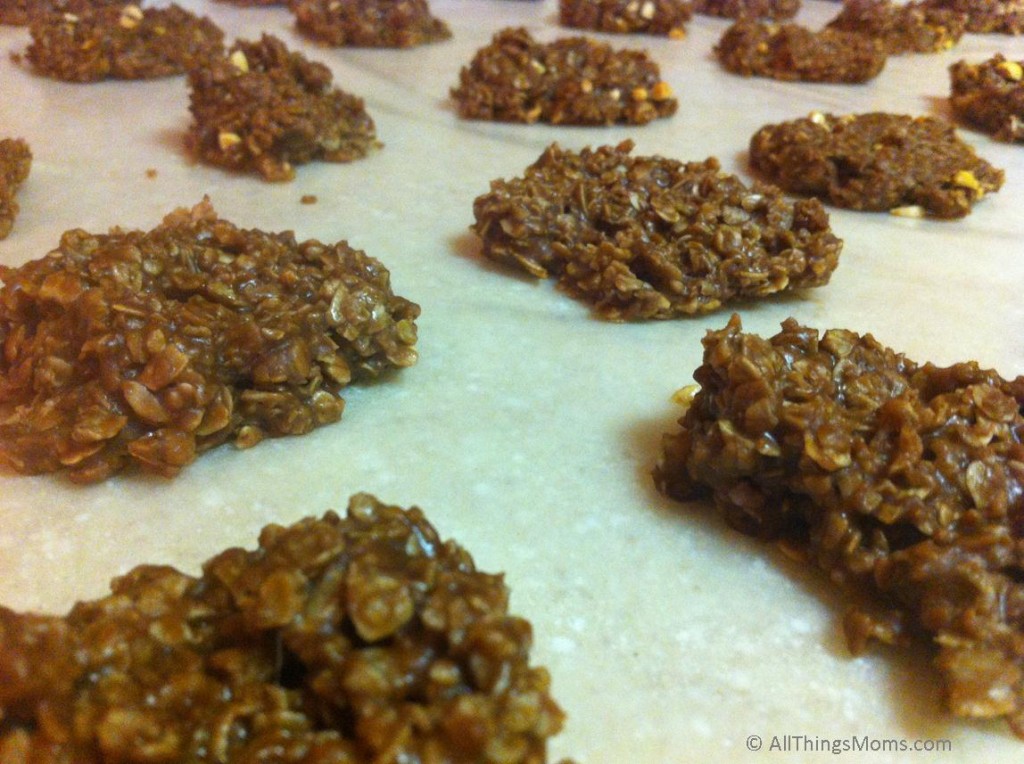 See, quick and easy! You'll be enjoying these little gems in no time!  🙂
*Years ago when I made the original recipe I always over or undercooked them. The secret is in how long they boil – my mom tells me that 3 minutes is perfect timing and after multiple, successful batches since then, I would agree.  If you bring to a boil for too long they will be dry and crumbly, if they don't boil enough they will not harden well. Either way I can assure you they will still taste fantastic and you'll know to watch them more closely the next time.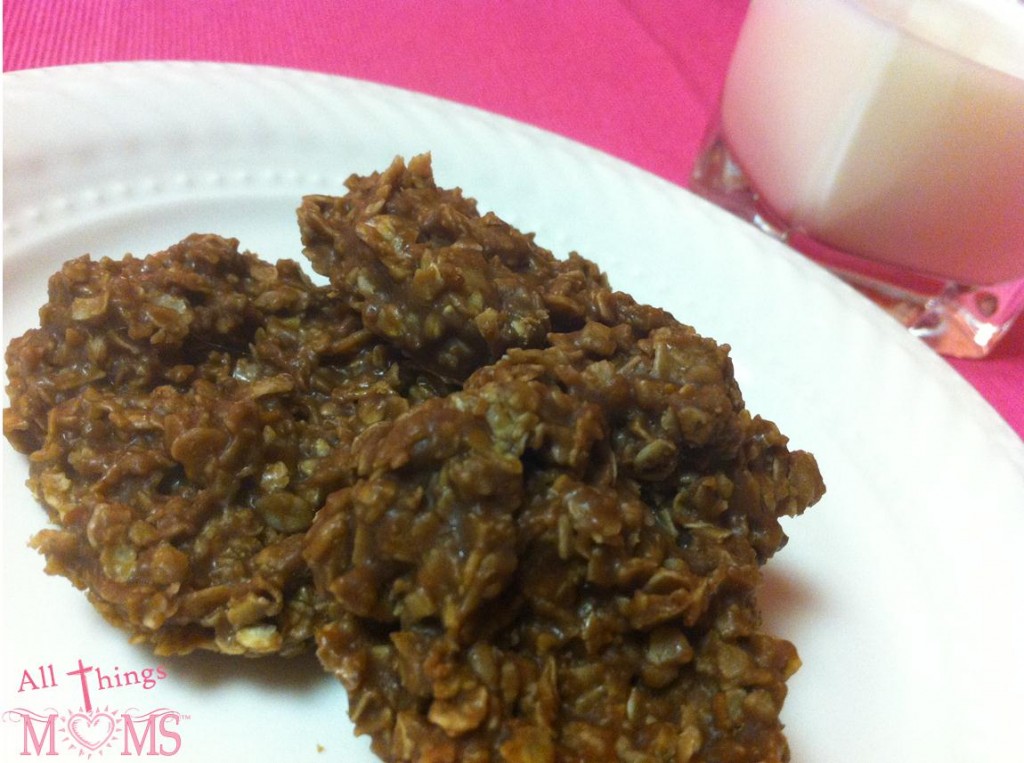 Source: All Things Moms original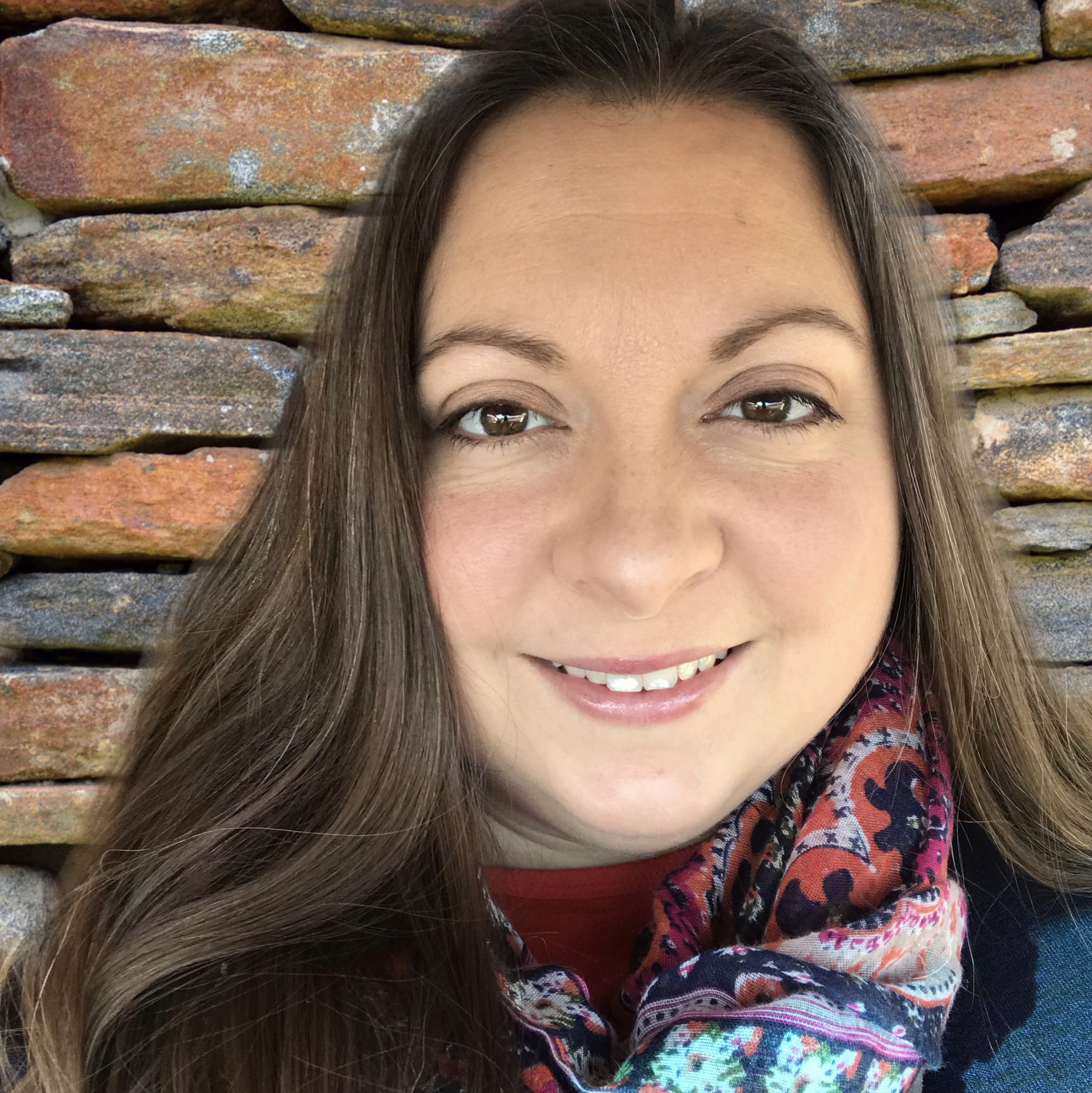 Hi! I'm Paula, a wife and mom by both, birth and adoption. We are a homeschool family and are also therapeutic foster parents. I enjoy spending time with our horses, gardening or going on adventures (usually in our backyard) with my family. We love Jesus and strive to honor Him in all we do. Want to know why I started All Things Moms? >>Read More