Overnight Peach and Blueberry Oatmeal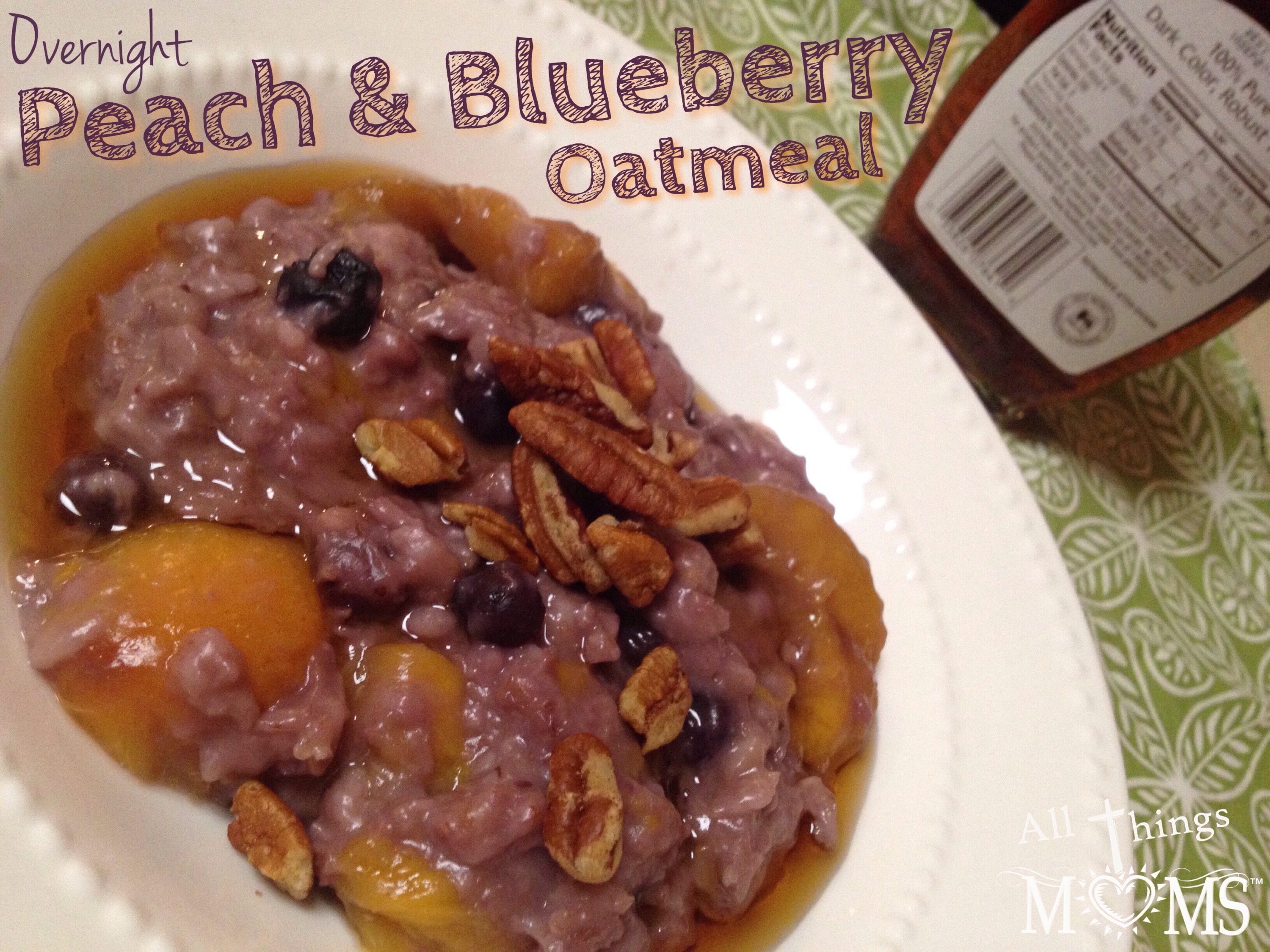 It's day 3 of Crocktoberfest and I'm excited to share one of our families favorite breakfasts! I stumbled upon this recipe last year, when I picked 55lbs of peaches at the orchard.
55 pounds of peaches? Seriously? Yeah.
Well..see..what had happened was…We finally made the trek to the apple orchard with the intent of picking a few apples, you know, the small bag. Then I saw it. End of season peach clearance. Peaches were marked down less than half of their original price. You know I can't pass up a good deal! So we trekked in the 90 degree heat a half mile uphill with our baskets. They told us the front trees were empty so we went to the very last row and there they were- big, beautiful peaches! TONS of them! We quickly filled our baskets! (Overfilled actually because I thought the price was per basket. I was determined to fill those bad boys up to get the most for our money! Turns out they weigh them so all of my careful stacking went to waste.)
We then trekked back down hill half a mile with our peaches and then 4 year old in tow. At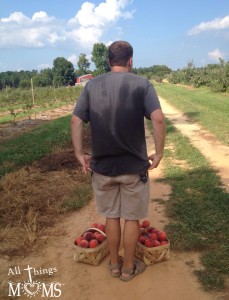 this point she was exhausted so we were taking turns carrying her on our shoulders and carrying the heavy baskets. Downhill. It's really a wonder I didn't lose my balance and roll with her down that hill or my husband didn't start throwing peaches at me. (Did I mention it was like 90 degrees? So hot!) We got back just in time for closing and they rang us out and weighed our peaches in at a whopping 55 pounds! The guy chuckled as he totaled them in, but I'm not sure if it was at the sheer amount peaches we picked, my excitement over them or the expression on my husbands face..maybe it was the combo.
Determined not to let any go to waste, I came home and started looking for things to make with all my peaches. I made peach jam, peach fruit leather, peach cobbler, and then froze lots and lots of peaches for later use. It was then that I found this recipe using frozen peaches and we've been enjoying it ever since.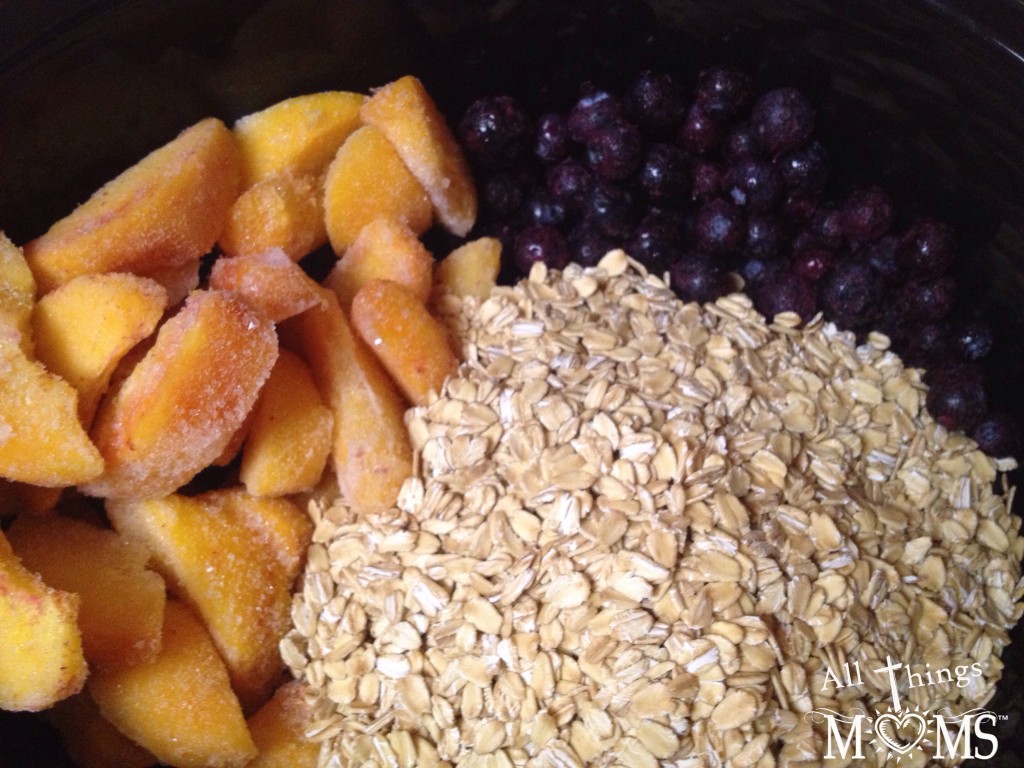 Overnight Peach and Blueberry Oatmeal
Ingredients
3 cups THICK rolled oats or steel cut oats (Will not work with any other kind)
1 pound fresh or frozen peaches
2 cups frozen blueberries
1 tablespoon vanilla
8 cups water
Optional toppings: sweetner, nuts
Directions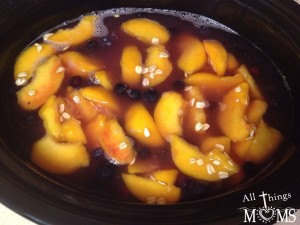 1. Combine all of the ingredients in the crockpot.
2. Cook on low overnight. 6 hours for THICK oats 7-8 for steel cut oats
Note: You may want to use a crockpot liner or nonstick spray on the crockpot before adding ingredients in on this one. Every now and then mine tries to stick to the sides.
Serve with desired optional toppings and enjoy! Our favorites our pecans and maple syrup. (Pepitas are really good too!)
This makes a lot of oatmeal. We store the leftover in a 9×13 baking dish and slice out a scoop over the next few days and reheat for an easy breakfast. Trust me, you won't mind having this several days in a row. It's really good and unlike some crockpot recipes, this one is great year round!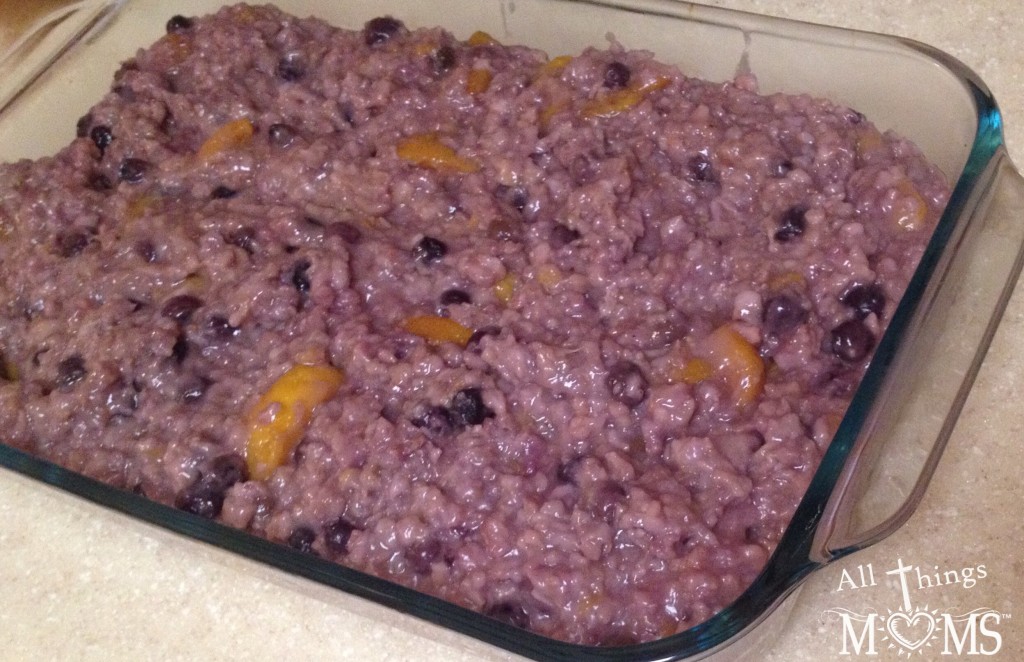 Check out all of the other delicious crockpot recipes during this week's Crocktoberfest!

Little Red Chicken
White Chicken Taco Chili
Overnight Peach & Blueberry Oatmeal
Sweet Potato, Black Bean & Quinoa Chili
Crockpot Chinese Chicken
Recipe slightly adapted from Moms with Crockpots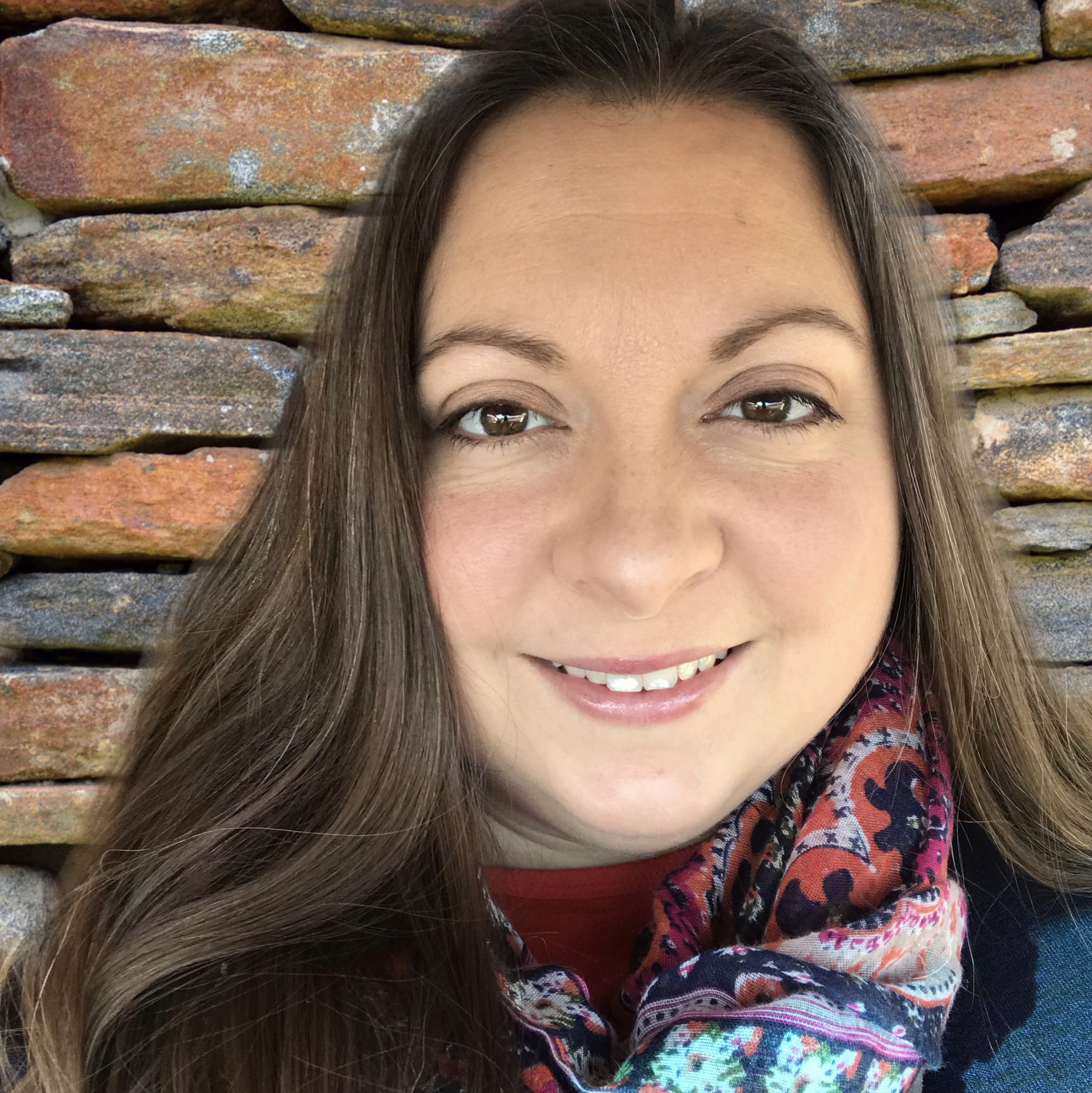 Hi! I'm Paula, a wife and mom by both, birth and adoption. We are a homeschool family and are also therapeutic foster parents. I enjoy spending time with our horses, gardening or going on adventures (usually in our backyard) with my family. We love Jesus and strive to honor Him in all we do. Want to know why I started All Things Moms? >>Read More