Perfect Gift, Perfect Timing, Perfect God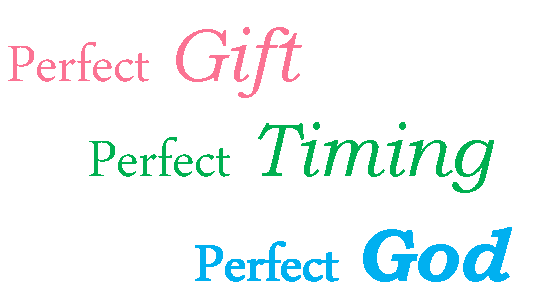 On Friday I read a blog over at Proverbs 31 Ministries called A Timely Gift (you should check it out!) The author, Lynn Cowell, was talking about how God gives us just the right gifts at just the right time.  This post could not have come on a better day- Friday God gave me a gift! I have been given the gift of becoming a stay at home Mom!
From the moment I held my precious baby girl in my arms almost 2 years ago I knew I wanted to be at home with her to raise her up to be the woman God had made her to be. Like Lynn, I tried to get this on my own and fell flat on my face.  When my daughter was 8 months old my husband and I decided I would step down to Part Time. We had prayed about it, but mostly I feel like it was my selfish drive that pushed us to this decision. On February 15, 2010 I went to someone I worked with and told them I would take the Part Time position they had available.   At the time I was still doing a little local traveling on the job. My boss was not in the office, so I left to go to my next location and decided to talk to her first thing the next morning. Several hours later, while traveling home, I got a phone call that changed everything. My husband had lost his job.  Praise God my boss had not been in the office that day! I immediately called and explained it to the person who I had accepted the job with. They were very understanding and to my knowledge never even mentioned it to anyone.
Instead of becoming the part time worker, full time Mom I had dreamed about I was forced to take on the responsibility of providing the only source of income for our family. I do not feel like this is the role that God meant for women to be in- it was so hard!  I felt the pressure to be the best employee, pressure to be the best mom, pressure to provide, pressure to manage my home and cook for my family. All of that while feeling the financial strain that comes when you are unexpectedly dropped to one income. I was overwhelmed, a little bitter and completely heartbroken.  I didn't feel at all like a mommy, in fact, I felt like my husband was a better mom than me.  I questioned why God had given me this precious child if I could only see her 1-2 hours a day.  God is faithful and he kept hold of me during this time, he helped me through it, he gave me strength and he made me thankful for the time I did have.  As she grew older, sleep schedules changed and I got more time with her.  I learned to balance work and home and God gave me strength to make it through every day. He gave us awesome friends and family who supported us and uplifted us. After 6 very long months, my husband found a new job, one that he loves and is great at. Looking back, we feel that although this was a very difficult time for our family it was still the best thing that could have happened to us.  My husband was able to take 3 courses and finish out his college degree, we learned as a family to live on much less and our faith grew deeper as we learned to trust God completely.
Even after all we had been through my husband and I still felt that I should be at home with our daughter. Being the control freak that I am (yes, I'll admit it, I have issues), I thought about this, over analyzed this and stressed about this A LOT. Several months ago I realized I shouldn't be stressing about this, I just needed to trust God and submit to His will. I did this knowing that it might not be His will for me to stay at home, submitting to Him might mean that I continued working full time. That was a hard realization to come to, but as much as I wanted to be at home, I wanted to do God's will more. I stopped praying that God would work it out for me to be home and prayed for God to use me for His glory. I stopped dwelling on being a stay at home Mom, I turned that over completely to my husband.  As spiritual leader of our home, I knew he needed to seek God for the answers and I trusted him to discern God's will for our family.  After months of prayer, my husband told me that he felt it was God's will that I be at home as of April 20th, 2012. So, last Friday I worked my last day at my full time job. I can confidently say that this is God's will for our family and that this is His timing because we gave it all to Him and listened for His guidance this time around.
Today was my first day at home enjoying my gift from God. I feel so blessed to have this opportunity! I am thankful for a loving husband who follows Christ and friends and family who have prayed with us and offered support and encouragement along the way! I love that we serve a God that will give us the perfect gift in His perfect timing. I love that we serve a perfect God!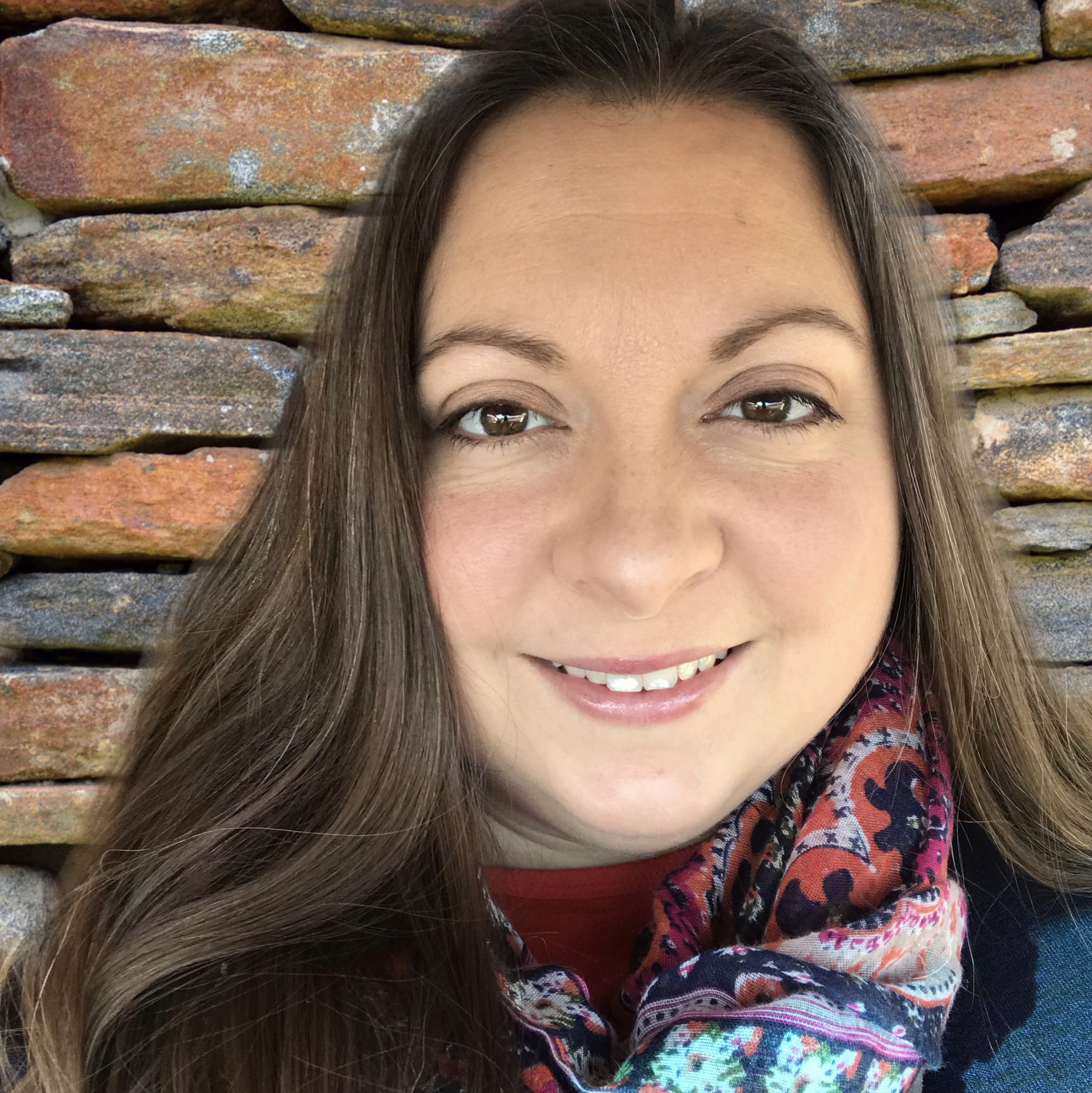 Hi! I'm Paula, a wife and mom by both, birth and adoption. We are a homeschool family and are also therapeutic foster parents. I enjoy spending time with our horses, gardening or going on adventures (usually in our backyard) with my family. We love Jesus and strive to honor Him in all we do. Want to know why I started All Things Moms? >>Read More