Pizza Cups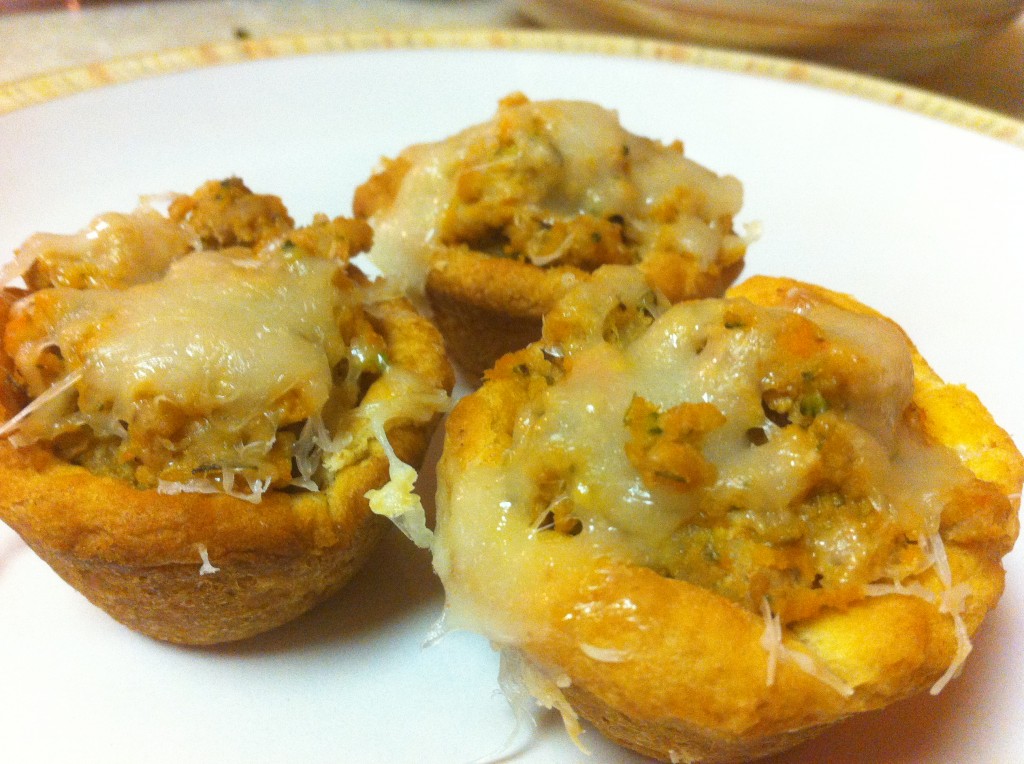 It's Friday, Woohoo!! It's late Friday (sorry I didn't get this up for you earlier) but it is still Friday, which means it's Time for another Think Outside of the Box Pizza idea!  Today's recipe was inspired by something my sister brought to a family gathering. She just whipped them up with no recipe at all (she's talented like that 🙂 ) so we'll call them Pizza Cups -they were sooo good! After everyone had eaten them all and the kids had left the kitchen she shared that they were made with carrots and ground turkey! What! No one even noticed! Of course, there was no recipe so this is one that I made up that were pretty close to hers and very delicious! They're the perfect size to serve at a party or to feed to little ones- everyone loves a little pizza cup!
Ingredients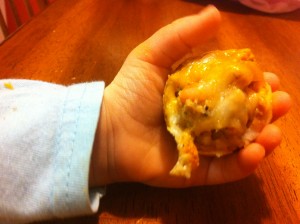 1 can of Crescent Rolls or Biscuits
1/2 pound of ground turkey
1/2 cup of cooked vegetables (I used a mixture of carrots, broccoli, and squash that I steamed)
1 1/2 tablspoon of pasta sauce
salt/pepper to taste
Directions
-Preheat oven according to the directions on the rolls
-Lightly spray a mini-muffin tin with cooking spray
-Cook your ground turkey on the stove top (season with salt and pepper) and set aside
-Finely dice your vegetables in the food processor (or puree if you want to completely disguise for those non-veggie eaters)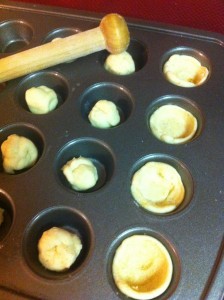 -Mix your ground turkey, vegetables and pasta sauce together
-Pull apart dough into tablespoon sizes, roll into a ball and place into the mini muffin tin
-Press each dough ball out into the pan. I used a mini tart shaper to do this but you could use a spoon or your thumb.
-Bake approximatly 7 minutes until the dough has puffed up and is turning golden brown
-Remove the cups from the oven- they will have puffed up. Use your shaper to gently press dough back down into a cup shape and top with 1 tablespoon of the turkey/veggie mixture. (If you don't have a shaper you can add the meat mixture to the cup before baking and it will keep it's cup shape. I made some both ways and they were almost identical. I preferred the ones with the meat added at the end because the others were a little more moist.)
-Sprinkle with cheese and bake for an additional 3-5 minutes or until cheese is melted and cups are golden brown.
You can use a combination of cheddar and mozzarella as another way to disguise the color of the veggies if you need to. I'm lucky, I have a veggie lover toddler- for today- I know that one day that could change, but hopefully not!
Time & Money Saver- Buy the ground turkey in bulk and cook all of it at once. Freeze appropriate size portions to pull out for a quick meal Ex: spaghetti, tacos, breakfast casserole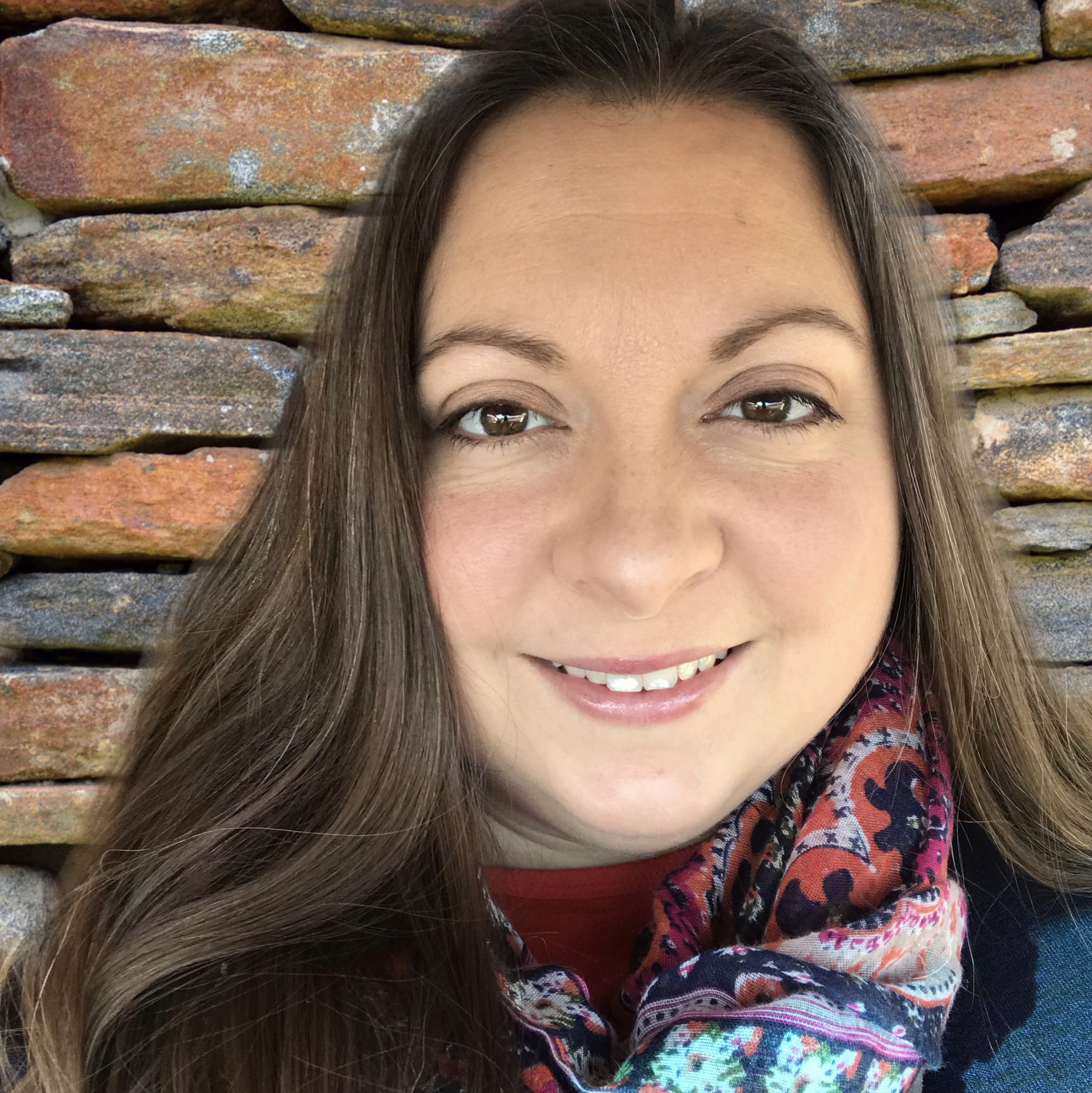 Hi! I'm Paula, a wife and mom by both, birth and adoption. We are a homeschool family and are also therapeutic foster parents. I enjoy spending time with our horses, gardening or going on adventures (usually in our backyard) with my family. We love Jesus and strive to honor Him in all we do. Want to know why I started All Things Moms? >>Read More