Snack Time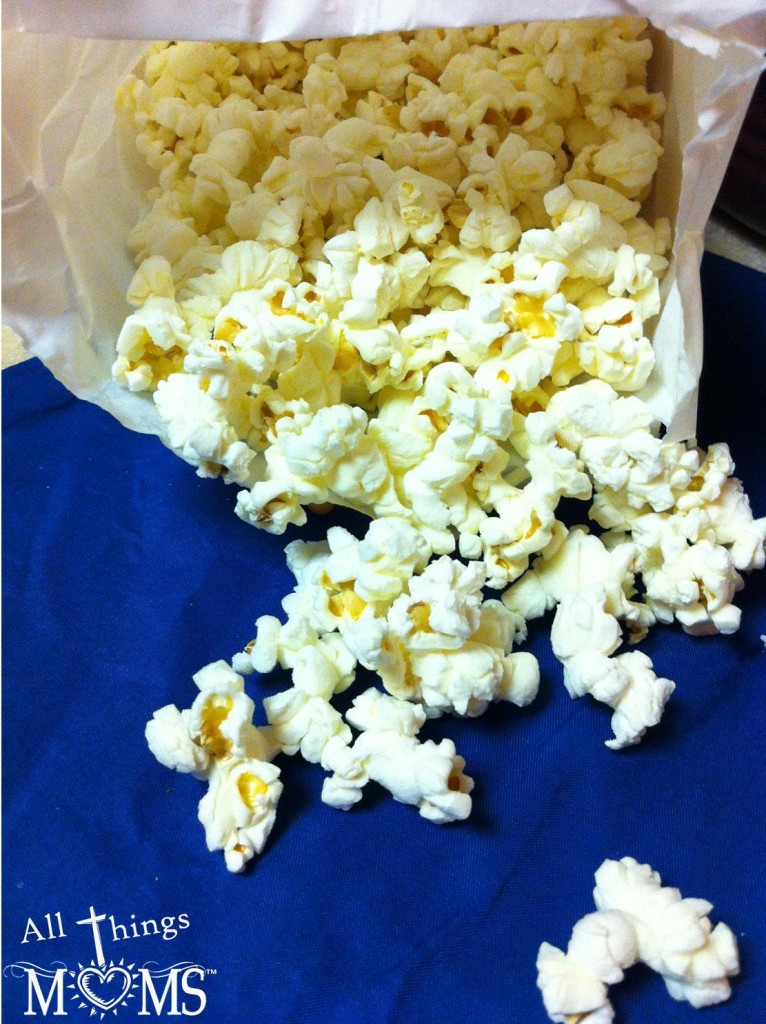 Well, day three as a stay at home mom is coming to an end, so far it has been great!  I've been able to spend some much needed time on my menu plan and am starting to get in a good routine. I'm not going to lie, there have been moments (very brief moments) where I have missed my old routines, like 2:00 snack break.
I worked in a room with about 12 or so people, most of them across the room and 3 of them right next to me.  Every day at least one, most days two, people popped popcorn at some point in the day. The smell of popcorn was always lingering in the room. It was quite wonderful but had a tendency to make you want some of your own. For a while I bought popcorn and the 4 of us in the corner would share a bag in the afternoons (usually around 2:00, hence 2:00 snack break). Then I found out that I could make my own for under 20 cents a bag! Needless to say, snack time was forever changed!
Making your own popcorn has a lot of advantages:
1. It Saves Money- Box of National Brand Popcorn is $3.59 for 3 bags = 1.79 per bag, 32 oz bag of kernels is $1.89 and makes 16 FULL bags of popcorn = .11 cents per bag (100 calories bags are only .06 cents per bag!!)
2. It's healthier- No additives, artificial colors, sugars, preservatives or excess sodium like the boxed kind, just add a little salt and butter to your taste.
3. It's Convenient- You want a 100 calorie snack one day and popcorn for the whole family the next? No need to buy several boxes, just adjust the amount of kernels in your bag. Have one family member who likes a little salt, one that doesn't want butter or one who likes cheesy popcorn? No problem- pop your kernels and let everyone fix it the way they want it 🙂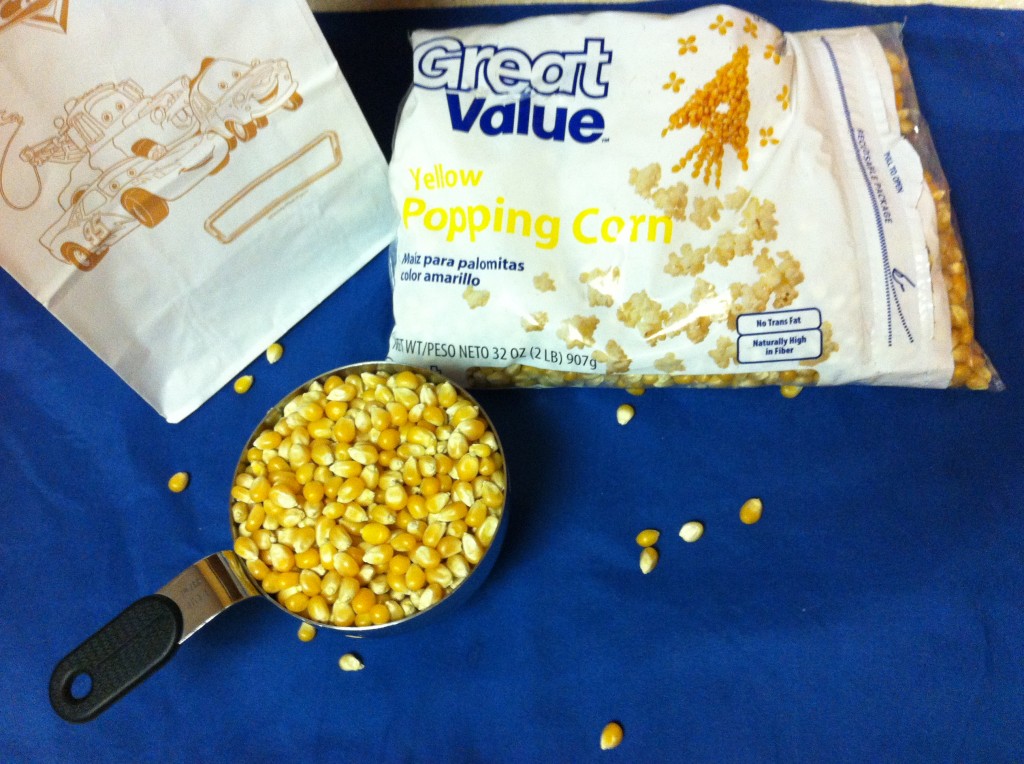 Homemade Popcorn
You will need:
– Paper Bag
– 1/4 cup popcorn kernels
– salt to taste (optional)
– butter to taste (optional)
Directions:
1.  Measure 1/4 cup popcorn kernels into a paper bag.
2. Fold the top of the bag down and lay it on it's side in the microwave.
3. Pop until you hear the pops are getting farther apart (around 4-5 minutes for my microwave but this will vary)
4. Remove from the microwave and add butter and salt to taste. Shake bag and Enjoy!
Note- 1/4 cup of popcorn kernels popped equals about 5 cups of popped popcorn and is approximately 268 calories, I would call it a family size bag. To make a 100 calorie single serving bag use 2 tablespoons of kernels.
For my 2:00 snack break friends, now you have no excuse not to carry on the tradition 🙂 Enjoy your healthier, yummier popcorn and think of me, chances are I'll be incorporating 2:00 snack into my new routine so we can still share our snack break from a distance! Miss you guys!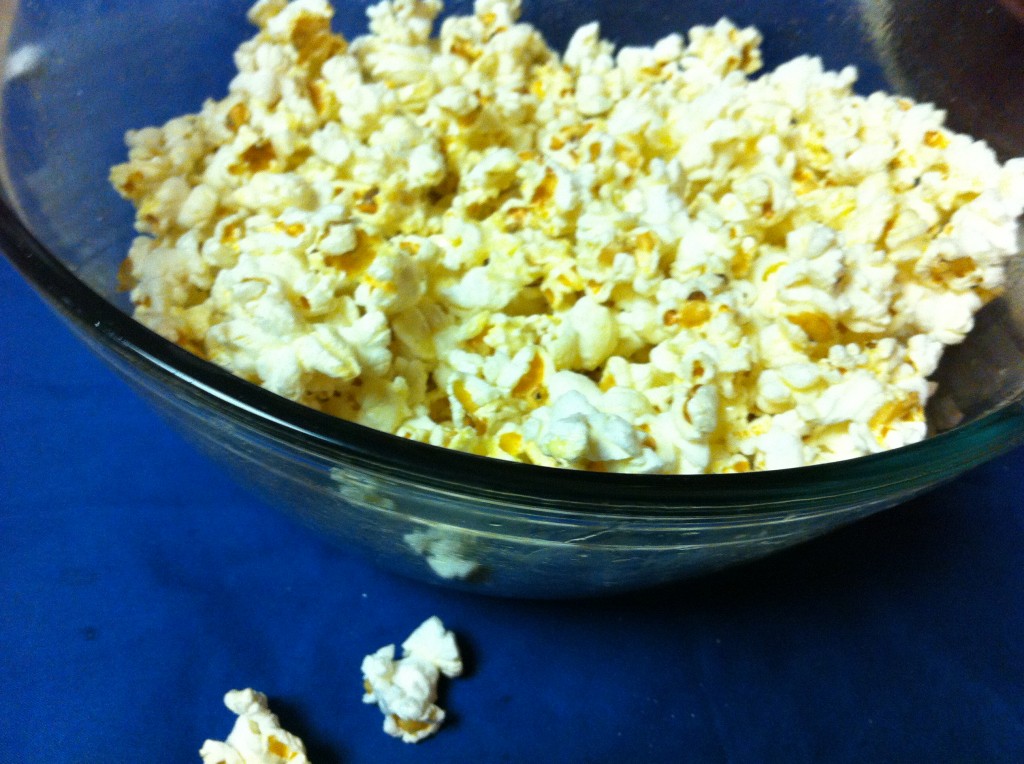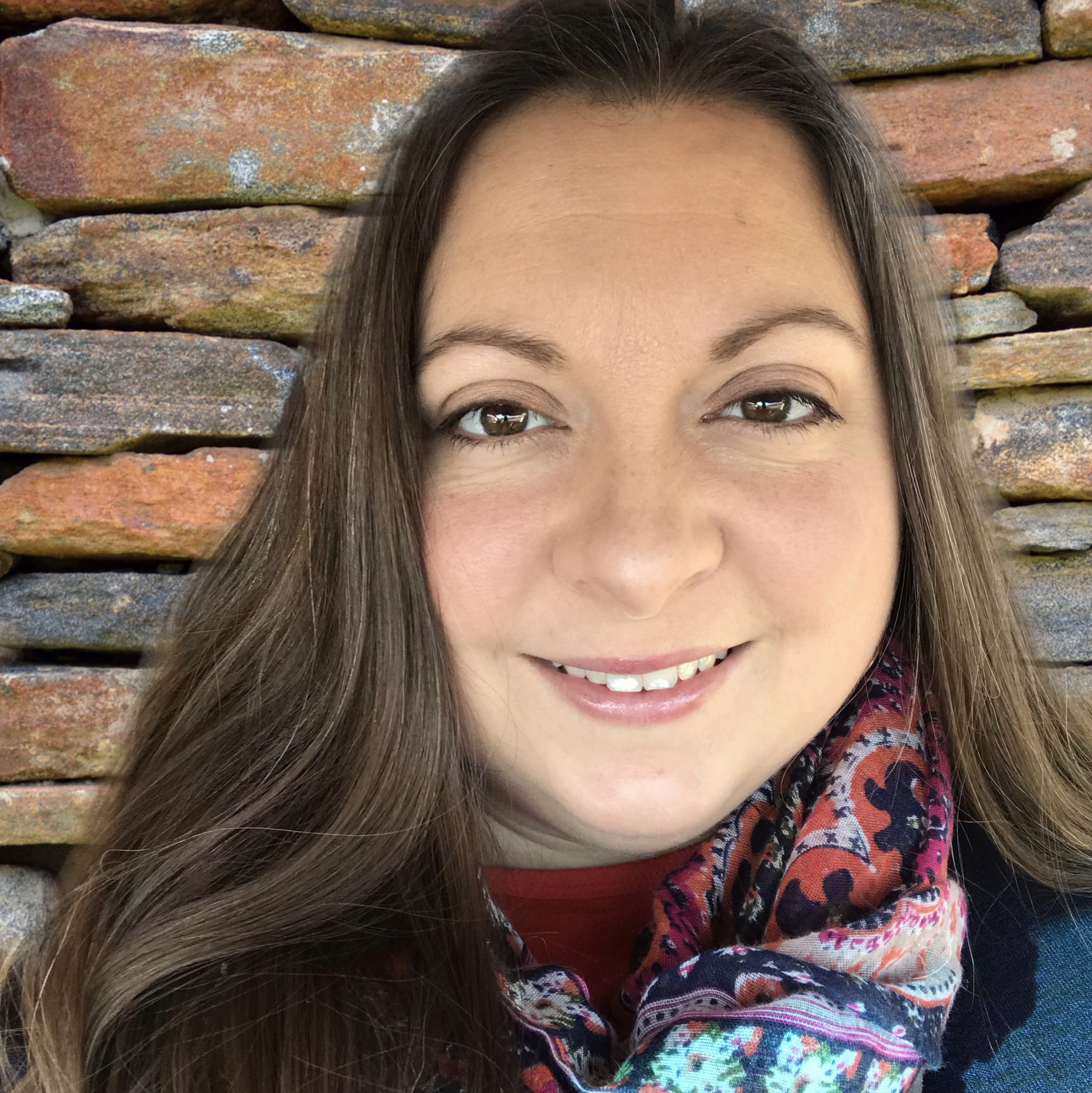 Hi! I'm Paula, a wife and mom by both, birth and adoption. We are a homeschool family and are also therapeutic foster parents. I enjoy spending time with our horses, gardening or going on adventures (usually in our backyard) with my family. We love Jesus and strive to honor Him in all we do. Want to know why I started All Things Moms? >>Read More