Praying God's Word for Your Husband + Giveaway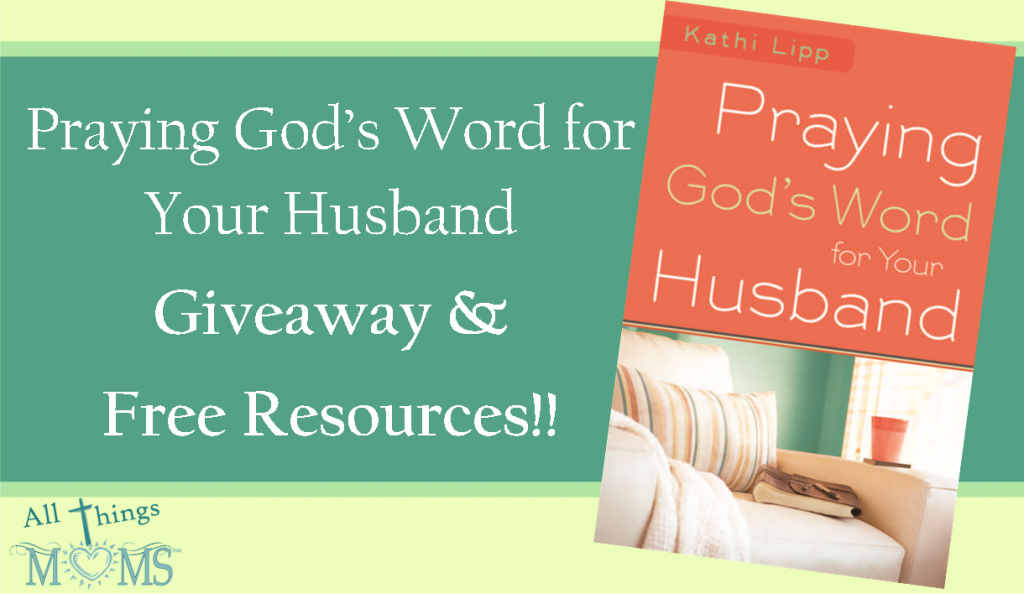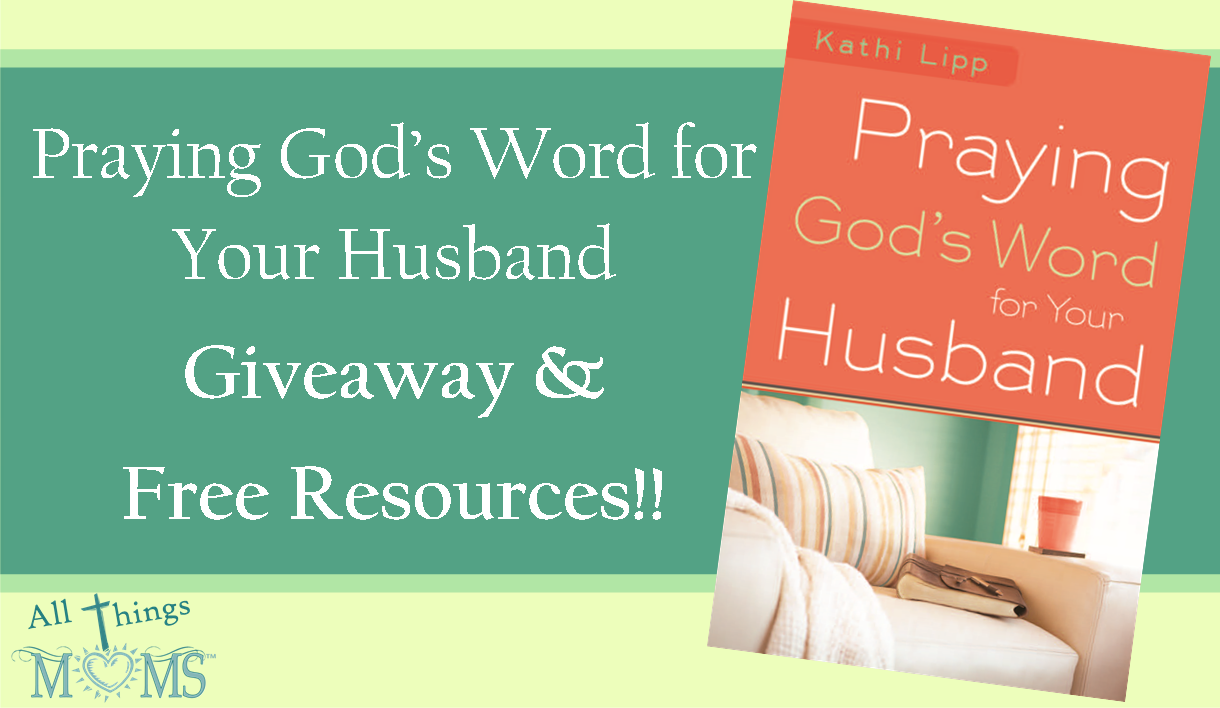 I have a wonderful husband. Seriously, I am one lucky lady.
He's the type of man who makes me special gifts and sends me random emails like this "I am the luckiest man in the whole world. I do not deserve the things God has blessed me with. When I look at how beautiful you are both outside and inside I am reminded of the love He has for me. He loves me soooo much he gave me the most beautiful and wonderful wife in the whole world. I love you more than the vast blue sky!!!!"
He's handsome and caring and never does anything wrong. LOL, ok I'm going to stop there before you guys think he hacked my post!
God did bless me with an amazing man but truth is he is broken just like the rest of us. He has his faults, his weaknesses and those things that well.. just make me want to strangle him sometimes. The same man that melts my heart has broken my heart, he's let me down, he's made mistakes. He is a sinner. He needs my prayers as much as I need him in my life.
Ladies, this is true of all of your husbands. No matter how wonderful or not so wonderful they may be, your husbands need your prayers for them.
Do you pray for your husband? I have always prayed for my husband but it wasn't until a few weeks ago that I learned how to really pray for him. Up until then my prayers were more about what I wanted to see in his life than what God wanted for his life. Then I read Praying God's Word for Your Husband by Kathi Lipp. This book was such an eye-opener. I don't have to say blanket prayers over my husband or stress myself wondering if I am praying for the right things in his life. I can pray God's Word over him.
Following along with Kathi's book has transformed my prayer life, both for my husband and in other areas of my life. I've seen him transform and grow in his walk with the Lord and as a result, I've seen him approach work, family and responsibilities differently. Not because I prayed for changes but because I gave my prayer for him fully over to God. The transformation didn't stop with him, praying God's Word over his life has brought me so much closer to the Lord and made me so much more in love with my husband.
Are you ready to see God move in big ways in your husband's life, your life, and your marriage? Place your husband in God's hands and commit to praying God's Word over him.
Many wives approach prayer as a checklist, something that has to be done in order to carry the "Good Girl Christian" card. But with Kathi's guide, prayer can feel about as natural as breathing. The reason: the Word of God itself becomes your prayer.
In her book, Kathi Lipp shows you not only what a blessing it is to pray boldly for your husband but also the amazing differences you'll see–in him and in yourself–as you pray in full confidence of seeing God-sized results. Kathi directs you to Scripture, showing you how to pray God's Word in every part of your husband's life, including his:
career and finances
parenting
relationships with God and others
emotional health
safety
future
She shows you how to establish a routine, pick a special spot for prayer, focus your mind, prepare your heart, and even partner with other women in prayer. With Kathi's biblical direction, engaging personal stories, and encouragement, you can start making a difference in your husband's life today!
One of you will even be able to win a free copy of Praying God's Word for Your Husband!! I'm so excited to be doing this as our first giveaway and I'm excited about the changes God can bring in your lives when you are willing to turn your prayer life over to him by praying His Word!
Are you ready to commit to praying for your husband and see God work in His life and yours? Check out these free resources by Kathi and leave me a comment. I'd love to hear your story and commitment to pray for your husband!
Don't forget to enter the giveaway and share with your friends!!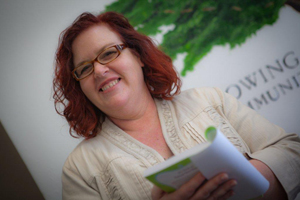 Kathi Lipp is also the author of six other books including The Husband Project, The Marriage Project and 21 Ways to Connect to Your Kids. She speaks 60-70 times a year to women across the US about loving God and loving those God has put in their path. She and her husband Roger are the parents of four young adults and survived blending all those kids (when they were teens.) You can purchase Praying God's Word for Your Husband at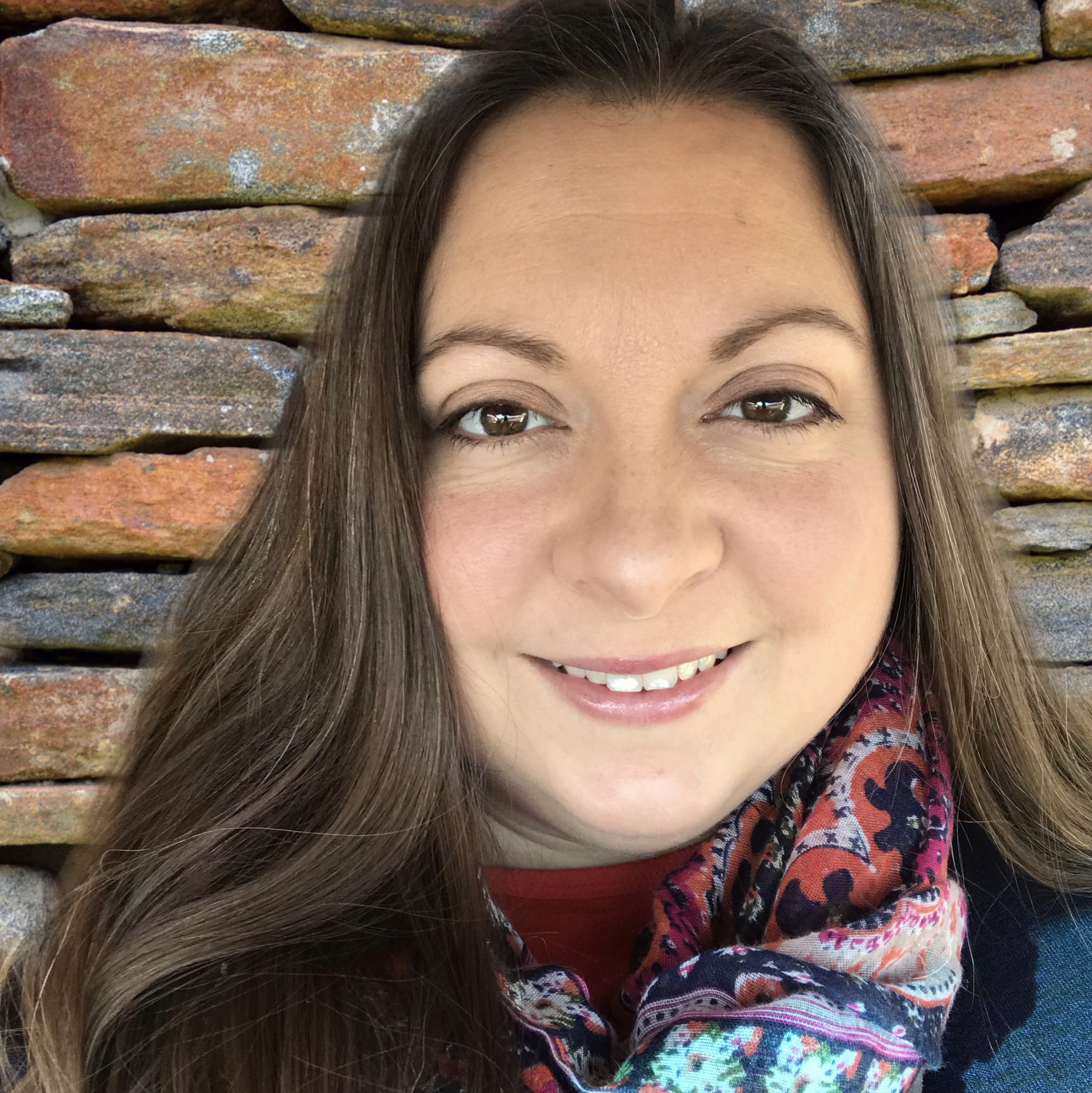 Hi! I'm Paula, a wife and mom by both, birth and adoption. We are a homeschool family and are also therapeutic foster parents. I enjoy spending time with our horses, gardening or going on adventures (usually in our backyard) with my family. We love Jesus and strive to honor Him in all we do. Want to know why I started All Things Moms? >>Read More