Printable Planner
This page may contain affiliate / referral links. See Disclosure for more info.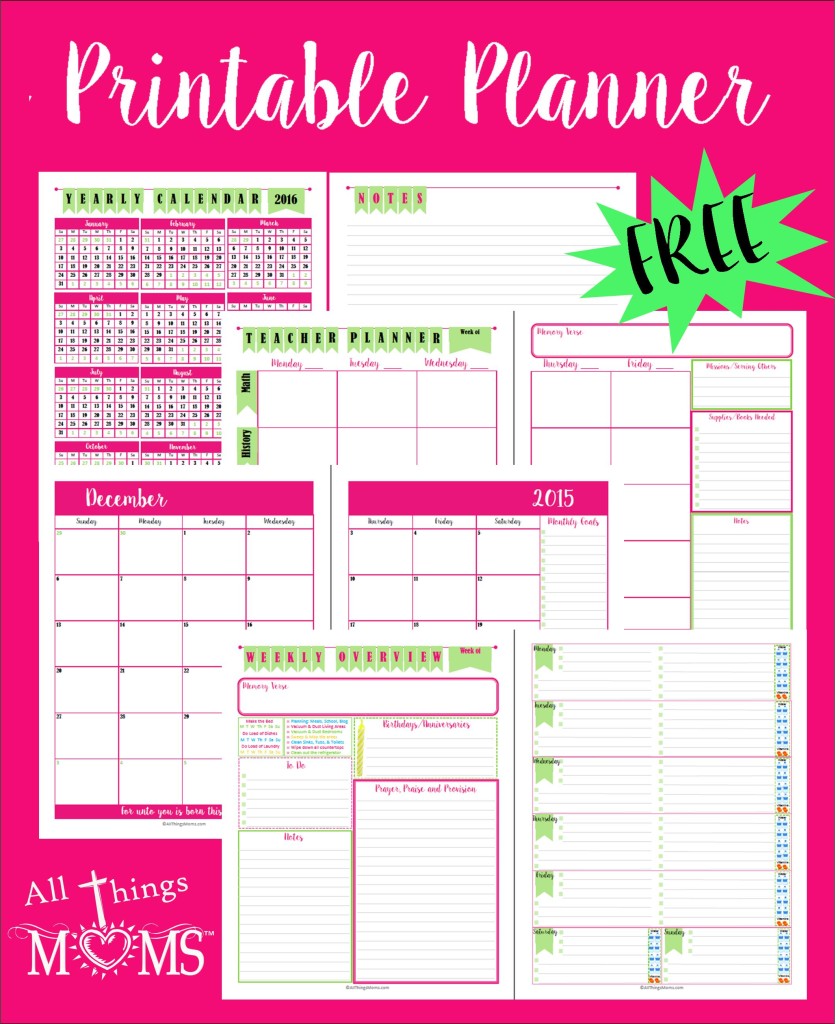 Every year, as the new year approaches I start trying to decide which planner to use for the upcoming year. I scour the internet and search my local office supply stores but I never quite find exactly what I'm looking for.
Last year, I had an Erin Condren Life Planner, I loved that planner, it was so pretty and had a lot of great features. Unfortunately, when we started homeschooling it no longer fit my needs. I wanted a planner, teacher planner and blog planner all in one place, so I wasn't carrying multiple planners around. I also wanted something pretty that incorporated some of the things I was printing out on stickers to use in my planner each week.
So, I set to work again, creating a planner that works for me. I really loved the way it turned and am happy to offer it to email subscribers as a free printable!
I've included each page as an individual download so you can download and print the pages you want in the order that works for you. Complete the form below to unlock your printables and check out how I'm using mine below!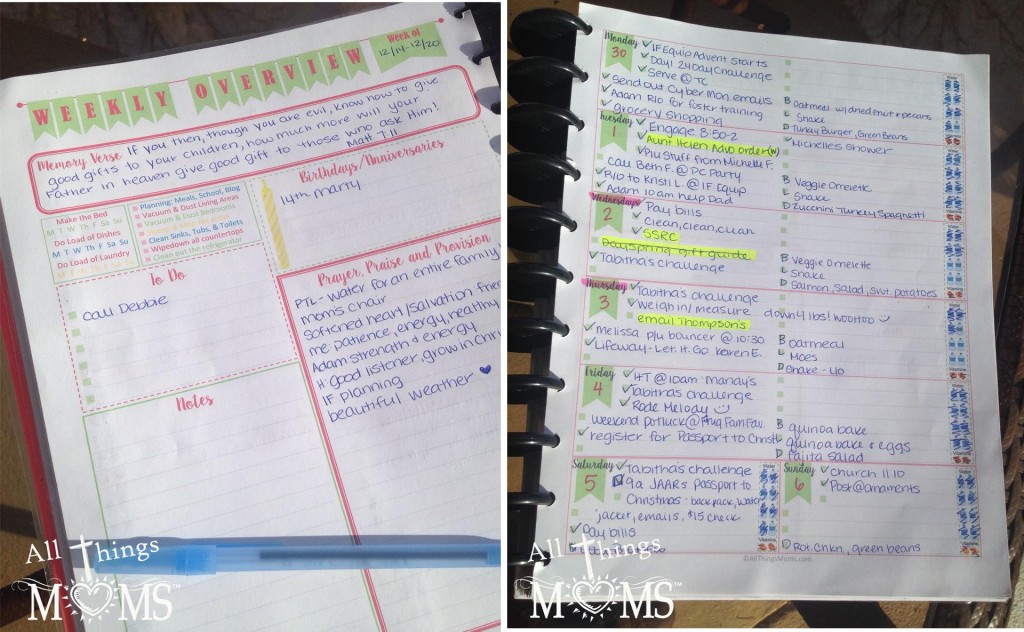 Weekly Planner – The weekly planner is a 2 page spread. Page 1 is the weekly overview. It includes a place for this week's memory verse, birthdays, to do's, and notes. It also includes a large section I titled Prayer, Praise & Provision. God provides so much for us and is so faithful to answer prayers, this will allow me to track those things along with the prayer requests so that I can look back and see what He's done in our lives.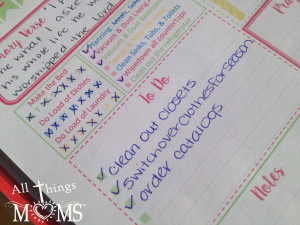 The chores checklist is just to help keep me on track. I find that when I can check these daily/weekly chores off on a list I'm much more likely to get them done and avoid postponing them so I can check off the box. You may prefer to assign these chores to your kiddos and check them off once they're complete. Or, if you don't need this little reminder, I've included a printable version without it that you can use.
Page 2 of the weekly planner is the Daily Overview. This includes room to keep track of daily events witch check boxes for completion. Each day also includes a water tracker and am/pm Vitamin or Medicine Tracker.
If you like to plan your meals in your planner you can easily add those in too! Simply add a B, L, & D in the last 3 checkboxes for each day as I've done above.
Homeschool Planner – The homeschool planner is a 2 page spread with lots of room for each subject. It also includes room for a weekly memory verse or theme, supplies needed for the week, missions opportunities and notes.
Monthly Calendars – You can print off a 2 page spread or choose a 1 Page spread option for the 2018 and 2019 calendar years. Both have a different Bible Verse at the bottom of each month for encouragement.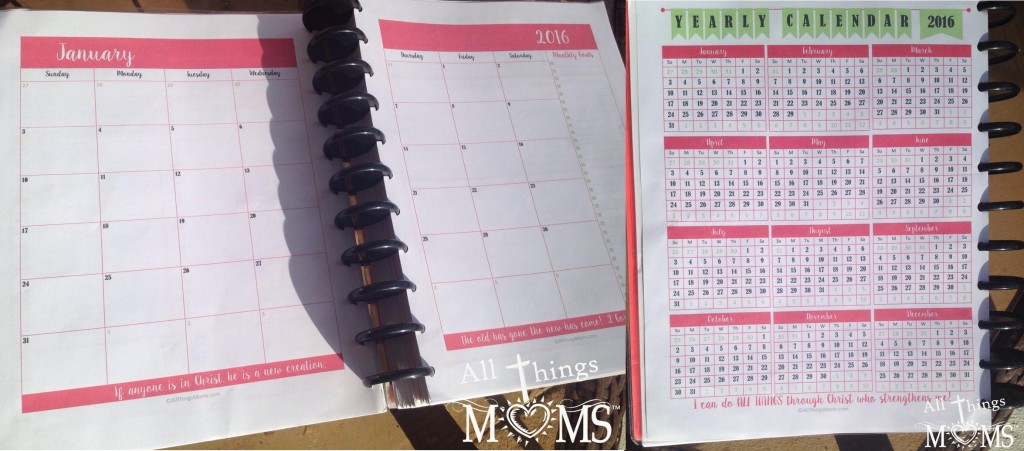 Yearly Calendar – Printable yearly calendars are available for 2017-2020 and will be updated each year to add additional years to match.
School Year Calendar– This calendar runs from July 2017-June 2018, a new one will be added each school year. (July 2018-June 2019 is also available)
Note Pages– Note pages can be printed and placed in any section.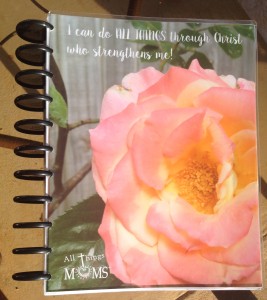 Planner Cover– I've included a picture of a rose from my back yard with my favorite Bible verse on it as a planner cover. You can print this one off, choose one of our Wordless Wednesday downloads to print as a cover, or use your own cover. My cover is laminated and the inside works great as a dashboard.
I chose to ARC my planner so that I can easily add and remove pages for our homeschool and other events. I also like to fold my planner in half when writing in it so this allows me to do so without messing up any pages. You can put yours in an ARC, 3 Ring Binder, or take it to your local office store to get it spiral bound.
I also printed my planner pages out on a slightly heavier weight paper. (28lb) I found the paper at my local WalMart for just a few cents more than regular computer paper and thought it was a great investment since it will prevent ink from fading through the pages and help them to hold up better if I take them in and out of the ARC.
For dividers, I used cardstock. I have 3 sections, my planner, my homeschool planner and my blog planner. My blog planner is the Blog Success Planner, created by Tabitha Philen, Founder of Inspired Bloggers University. I absolutely LOVE having it on hand all the time because it's so much more than a planner. It's like carrying around a blogging course and I reference it often.
Have any ideas for additional pages? Let me know, I'll try and create them to match!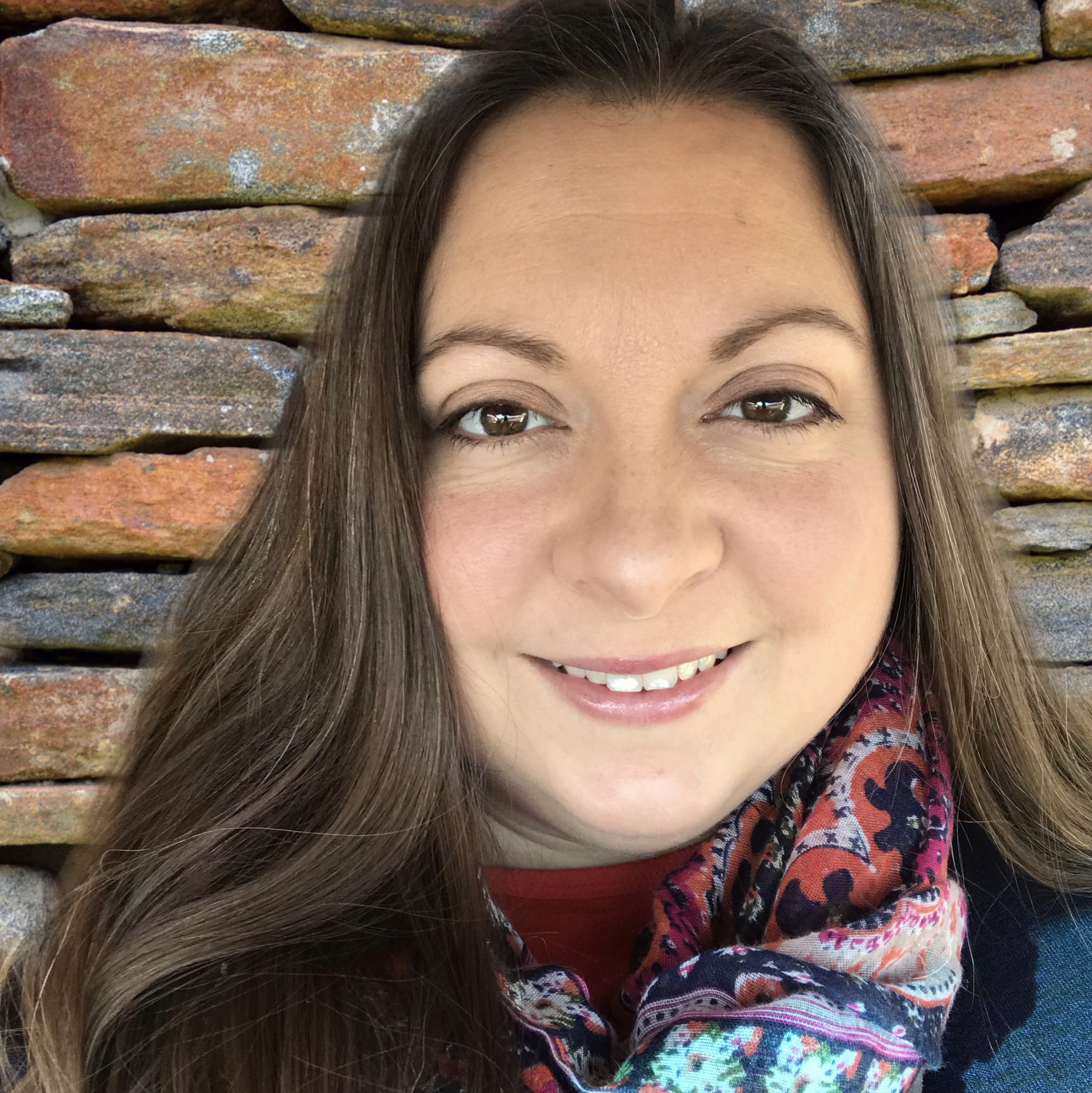 Hi! I'm Paula, a wife and mom by both, birth and adoption. We are a homeschool family and are also therapeutic foster parents. I enjoy spending time with our horses, gardening or going on adventures (usually in our backyard) with my family. We love Jesus and strive to honor Him in all we do. Want to know why I started All Things Moms? >>Read More