Rebekah's Adoption Story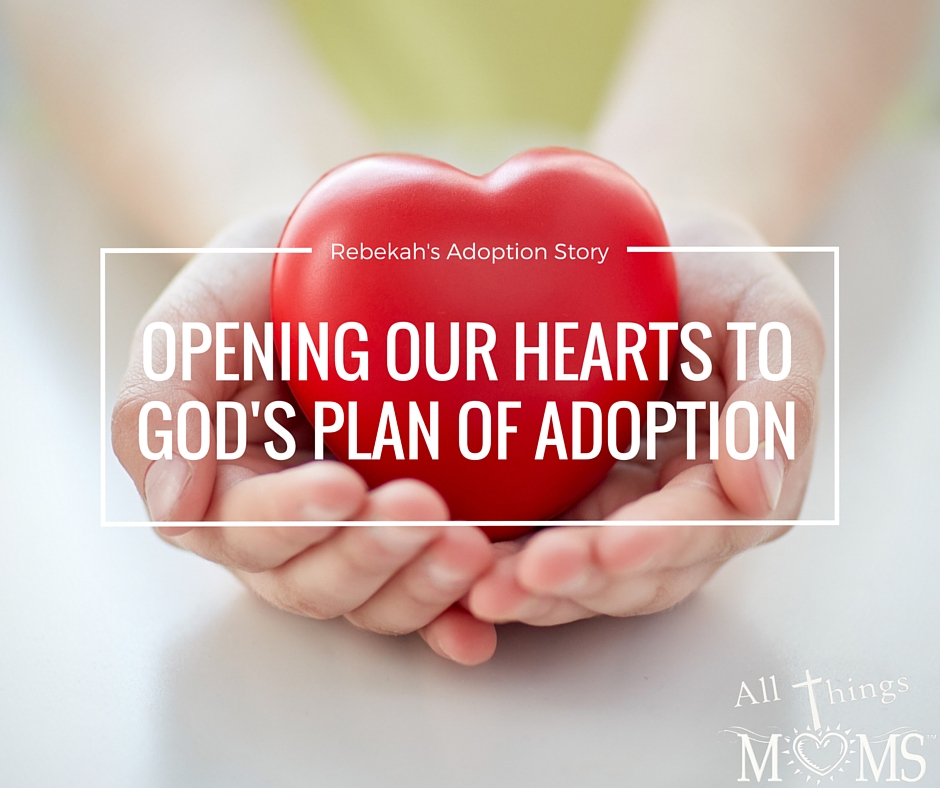 As a little girl, I can remember dreaming of becoming a mommy and what that would be like! What I didn't dream about was the struggles my husband and I would face as we tried to start a family.
Before my husband and I got married, we had a conversation about my desire to adopt a child at some point in our marriage. He was on board with that plan and little did we know that adoption would be the way God saw fit for us to have a family all along.
My husband and I tried to start a family about a year and a half into our marriage. We tried for about 9 months or so before we sought answers from medical professionals. We began testing and all that comes with that, again not part of my dream. About 4-6 months into the testing were given the news that crushed every dream I had ever had, we would not be able to have biological children of our own. We were both devastated! We began to mourn the dream of seeing ourselves in our children…..
Once we had both grieved the loss of that dream, we began to look into our options. The list of options that was given to us by doctors was long and expensive with no guarantees of ever being parents. At the end of the day, I just wanted to be a mom and biology did not matter to me. We began to research adoption.
A friend of mine asked if I had ever heard of Embryo Adoption, and I had not…..so I began to research that option. Embryo Adoption in a nutshell is adopting frozen embryos from another couple who have decided they are done having children through IVF, but have more frozen embryos. They would transfer those embryos in to me and I would have a chance to be pregnant. My husband and I both prayed about this and it seemed like and option that we were lead to try. An option that God purposefully sent our way…. There are over 500,000 frozen embryos in this country right now and we wanted to give some of these babies a chance at life!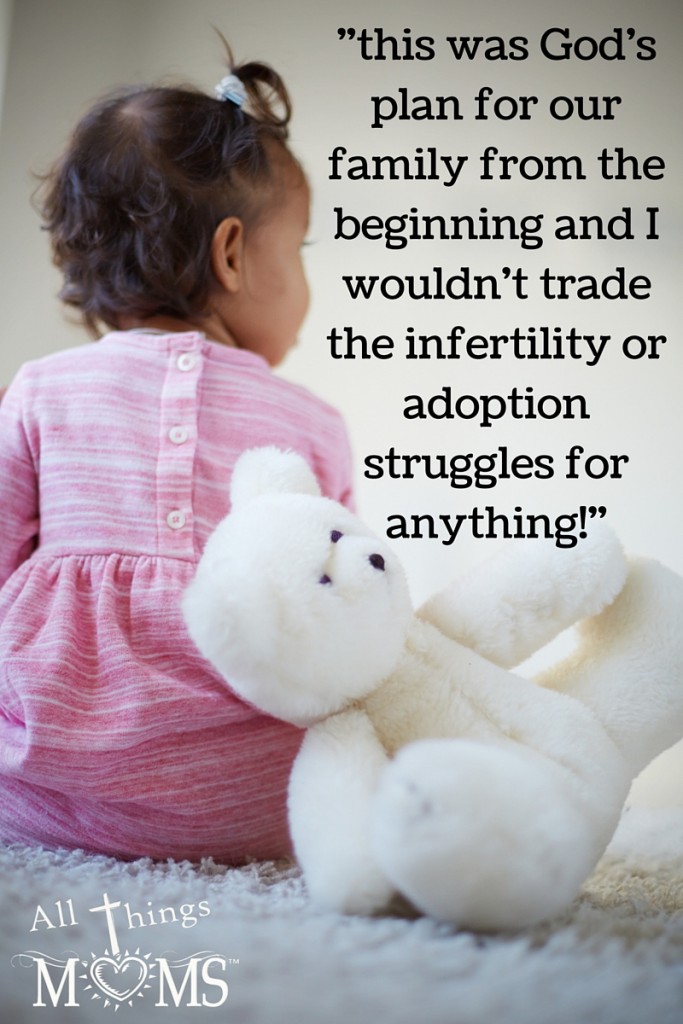 We ended up finding an agency, Nightlight Christian Adoptions with a Snowflake program (Embryo Adoptions), we adopted 5 embryos and the doctors transferred 2 of those 5 thawed embryos. They both attached and to our surprise and great thankfulness we were pregnant with twins!!!! The process leading up to the transfer and beyond included lots of hurdles, pain, medications, injections, doctors visits, and more……but we wouldn't trade any of that for our precious miracle snowflake twins who just turned 5 a couple of days ago. We were finally parents and once that happened, biology was a fleeting thought!
Once we got through the fun of the first year being parents to twins, we began to think about what adding to our family would look like. We were incredibly thankful for the Snowflake program, but my pregnancy with the twins was a struggle with bed rest and a premature birth. We felt like God was closing the door on further pregnancies for us. We felt like a domestic adoption was the direction God was leading our family in. We had such a great experience with Nightlight Christian Adoptions that we would love to use their Domestic Adoption program as well. We started that process the beginning of 2014 and knew that our wait could exceed a year once our home study was finalized. We were fine with that and began praying for the child that God was going to bring into our family.
Our home study was approved in June 2014…..while we waited, we had already begun to tell everyone we knew that we had started the adoption journey again. On July 9th, 2014, 1 week before we made our first of 3 very large payments to the adoption agency we got a phone call from a friend. She had a friend whose daughter had just had a baby and was placing her for adoption, were we interested?
We were shocked, overwhelmed, grateful, scared, and more! We contacted a private adoption attorney who would walk us through the next couple of days. We brought our baby girl home from the hospital on July 11, 2014! We were the couple telling our social worker, "we are not the family that gets phone calls in the middle of the night saying we have a baby for you, that happens to other families." God once again gave us a miracle baby, and we were in complete awe of His provision! We have open adoptions with the biological families of all our children and I wouldn't trade those relationships for the world!
I look at my family every day and just can't help but cry in thankfulness for all that God has given us!
There isn't a day that goes by that I don't think about the fact that I don't see me or my husband in our children, but this was God's plan for our family from the beginning and I wouldn't trade the infertility or adoption struggles for anything!
Thank you for allowing me to share our adoption journey with you all!
Married to the love of my life for 8 years and stay at home mom of 3 beautiful girls. My hearts desire is to share hope with other couples struggling to build a family.