Roasted Sweet Potato and Black Bean Wraps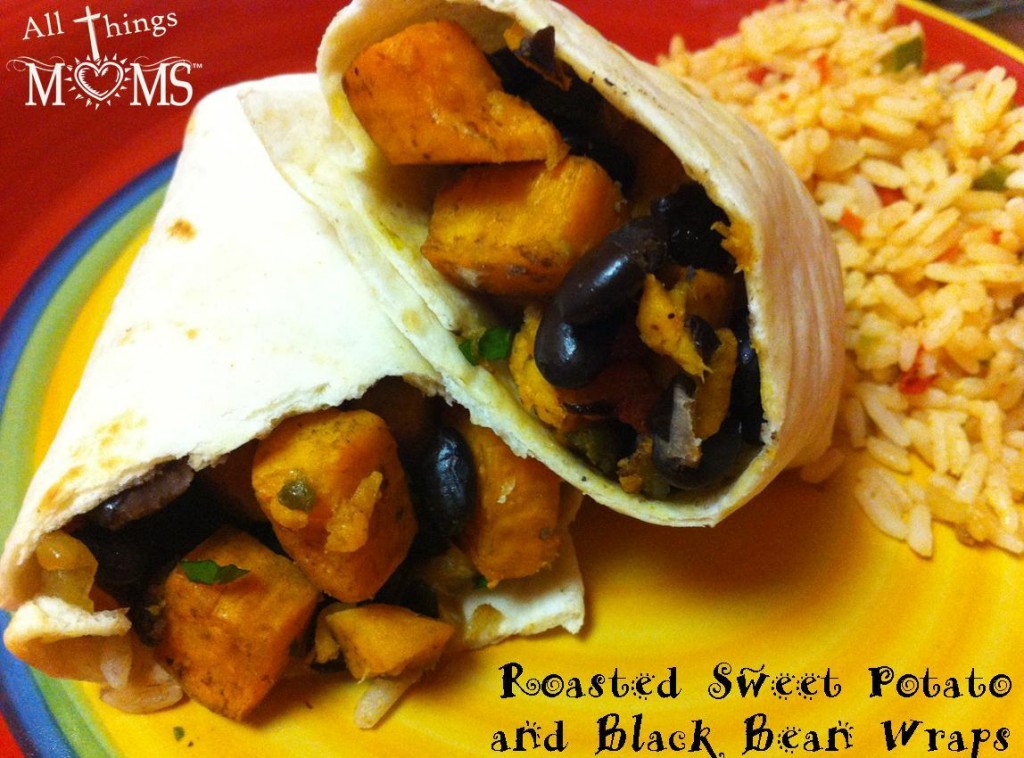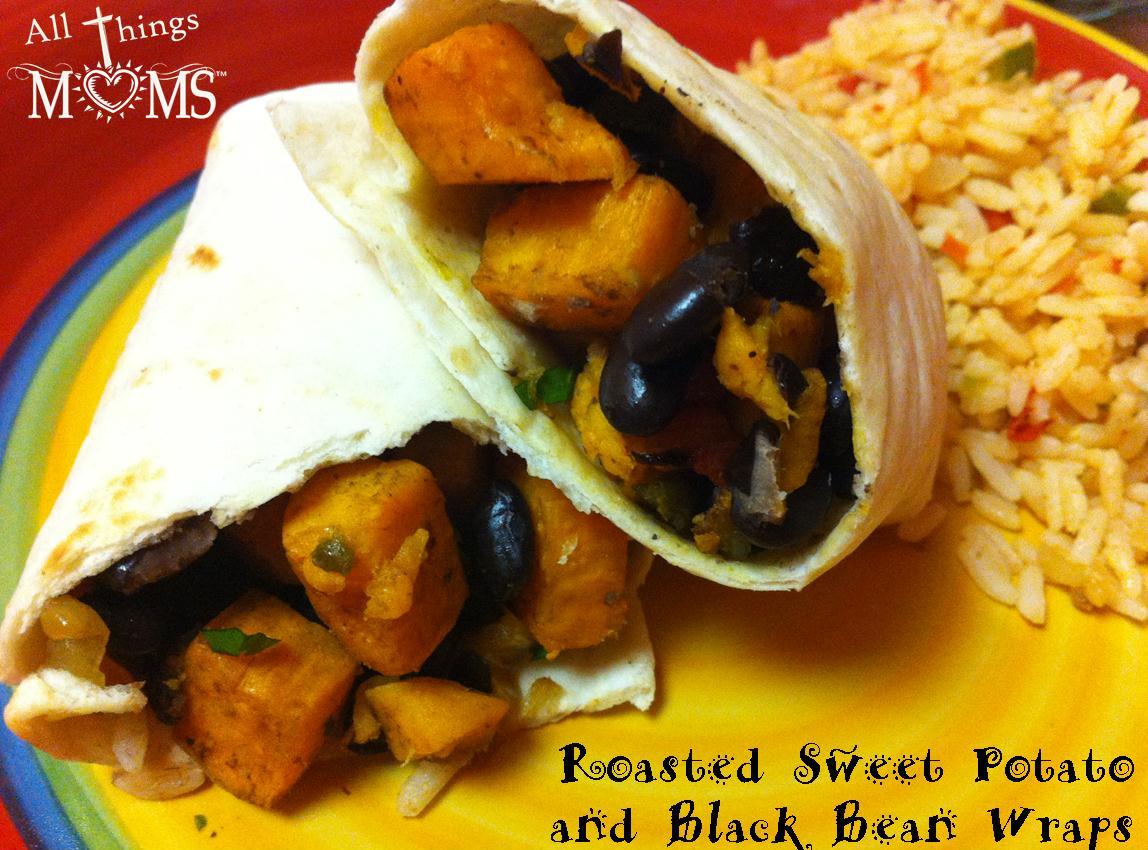 If you are a fan of my Facebook Page you may remember me posting this pic of TONS of homegrown sweet potatoes a few weeks ago. Once again, I have been blessed by my Dad's garden! He planted lots of sweet potatoes this year and they came up beautifully! As a result I have been looking for new recipes to use them all up so they don't go to waste.  I love this recipe because it's delicious, healthy and it freezes well so I can have fresh sweet potato meals all winter long!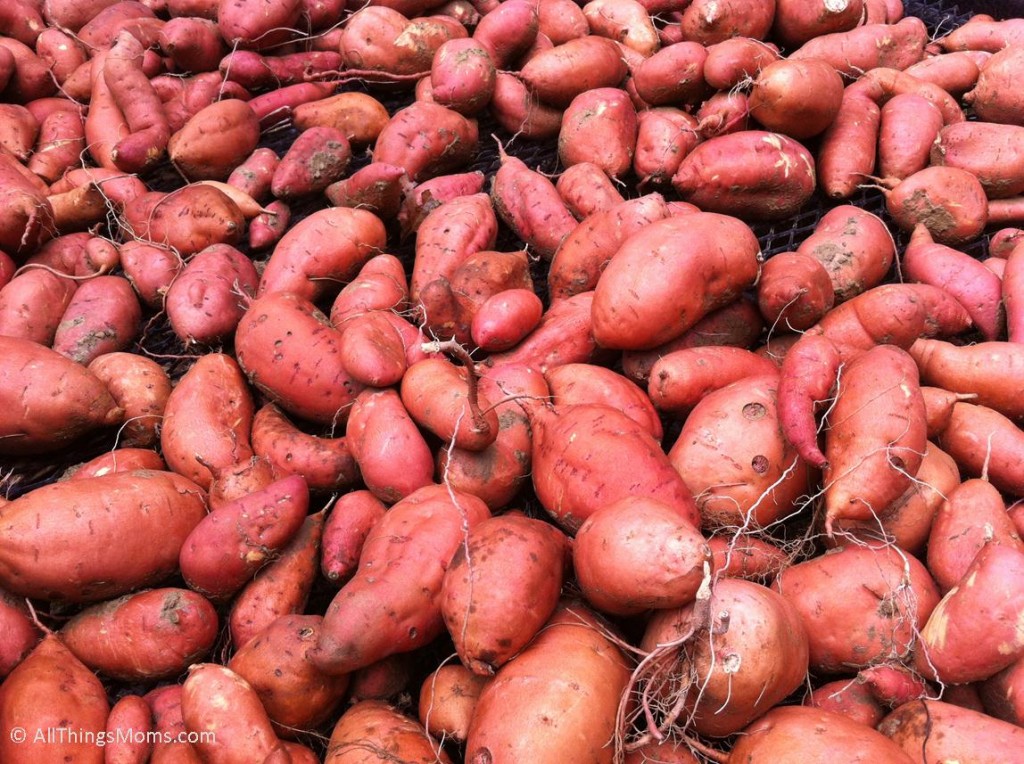 Roasted Sweet Potato and Black Bean Wraps
Ingredients
2 Sweet Potatoes, peeled and cubed
1 red bell pepper, diced*
1 green bell pepper, diced*
1 onion, diced (Red or Sweet)*
2 tablespoons fresh cilantro, chopped
2 teaspoons Mole Rub**
1 can black beans, rinsed (approximately 2 cups)
1 jalapeno, diced (Optional)
Olive Oil to coat
Tortillas
Sour Cream (Optional)
Cheese (Optional)
* I used a bag of my no waste method frozen peppers and onions because it was what I had on hand- turned out great! All I had were the slices so I gave them a quick chop with the food chopper for smaller pieces.
** If you don't have a Mole Rub you can use 1 teaspoon of Cumin and 1 teaspoon of Chili Powder. The flavor profile will be a little different but still very good. You may also wish to add salt and pepper to taste.
Directions
1. Preheat oven to 425° F.
2. Toss sweet potatoes, peppers and onions lightly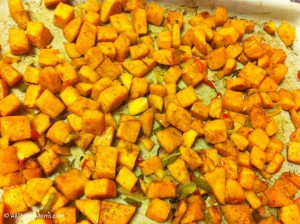 in olive oil and spread out on a baking sheet, roasting pan or stone. Sprinkle with Mole Rub.
3. Bake 18-20 minutes until sweet potatoes are fork tender, tossing once around the 10 minute mark.
4. Remove vegetables from the oven and allow to cool.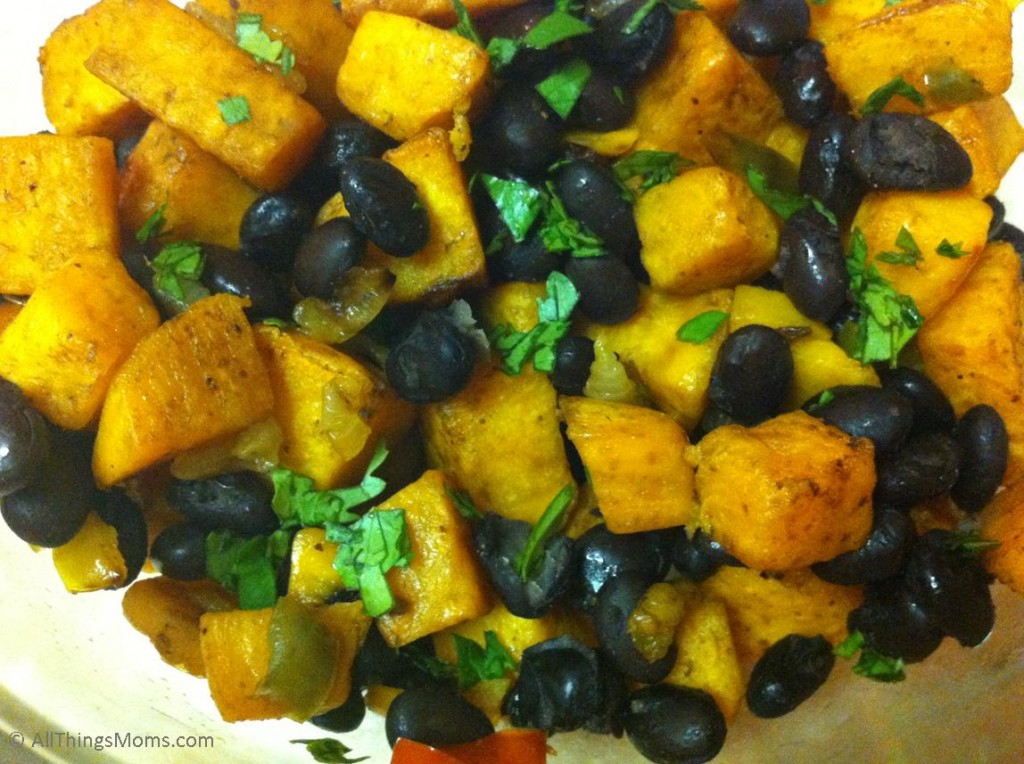 5. Mix cooled vegetables, black beans and cilantro together. **At this point you can refrigerate or freeze the mixture until you are ready to use.**
6. To assemble: Spoon 2 heaping tablespoons into a burrito, top with cheese if desired and wrap tightly. If desired burrito can be baked in a 375° oven for 15 minutes. To get a crunchy burrito- lay seam side down and brush gently with olive oil. To get a soft burrito- wrap the burrito in aluminum foil and bake for the same amount of time.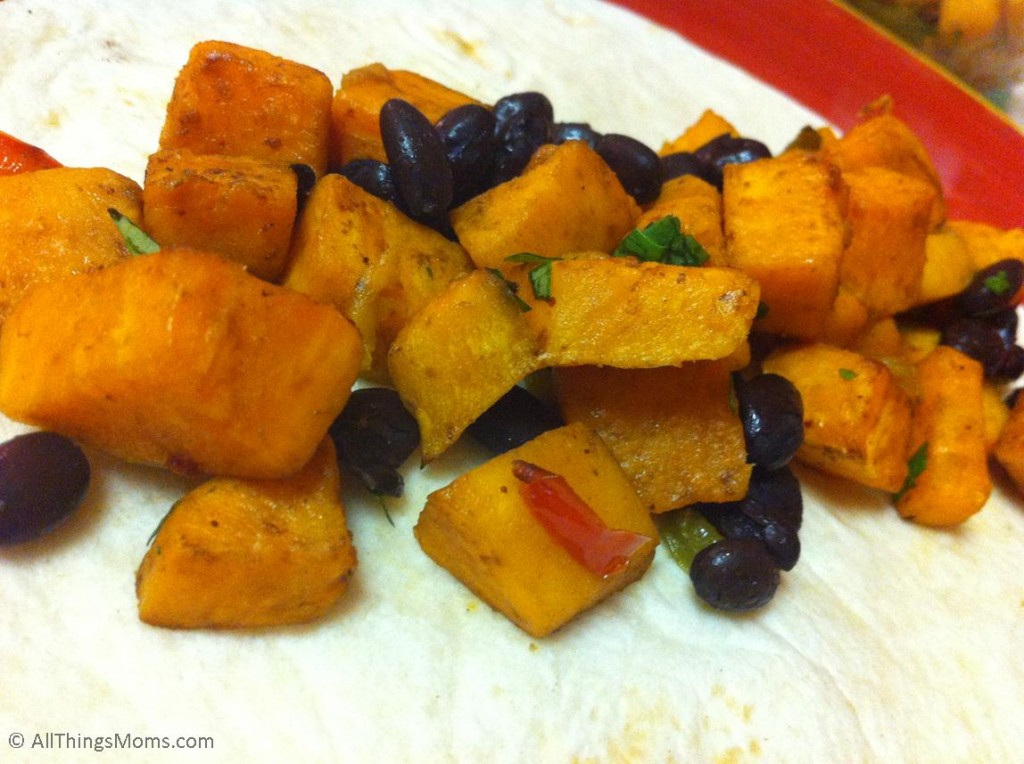 7. Serve with sour cream if desired. Enjoy!
Servings: 6 Burritos
These burritos go great with Fiesta Rice! (Recipe coming soon)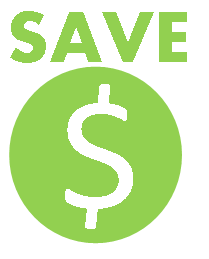 Using hearty, filling sweet potatoes and beans in this burrito instead of meat is a great way to save money on the monthly grocery bill. Save even more money by using dried beans. Prepare your beans according to package directions or in the crock pot overnight. After you assemble your burritos, freeze any leftover black beans in 1 3/4 cup portions. That is the amount in the average can so you will be able to pull these out and substitute them in your recipes easily.  You can also buy peppers and onions when they go on sale and freeze them using the no-waste method to avoid buying them out of season when they cost more just to complete your meal.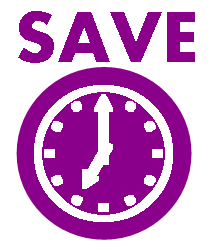 Double your batch of roasted potatoes, peppers and onions. After adding cilantro and black beans at Step 5, put them in the freezer in freezer safe containers or bags. When you are ready to eat, put in a microwave safe container and reheat until warm through. You can have a healthy, delicious dinner from freezer to table in under 20 minutes!
What's your favorite sweet potato recipe? I'd love to try it out! Leave a comment and let me know!
Recipe Adapted from : Aggie's Kitchen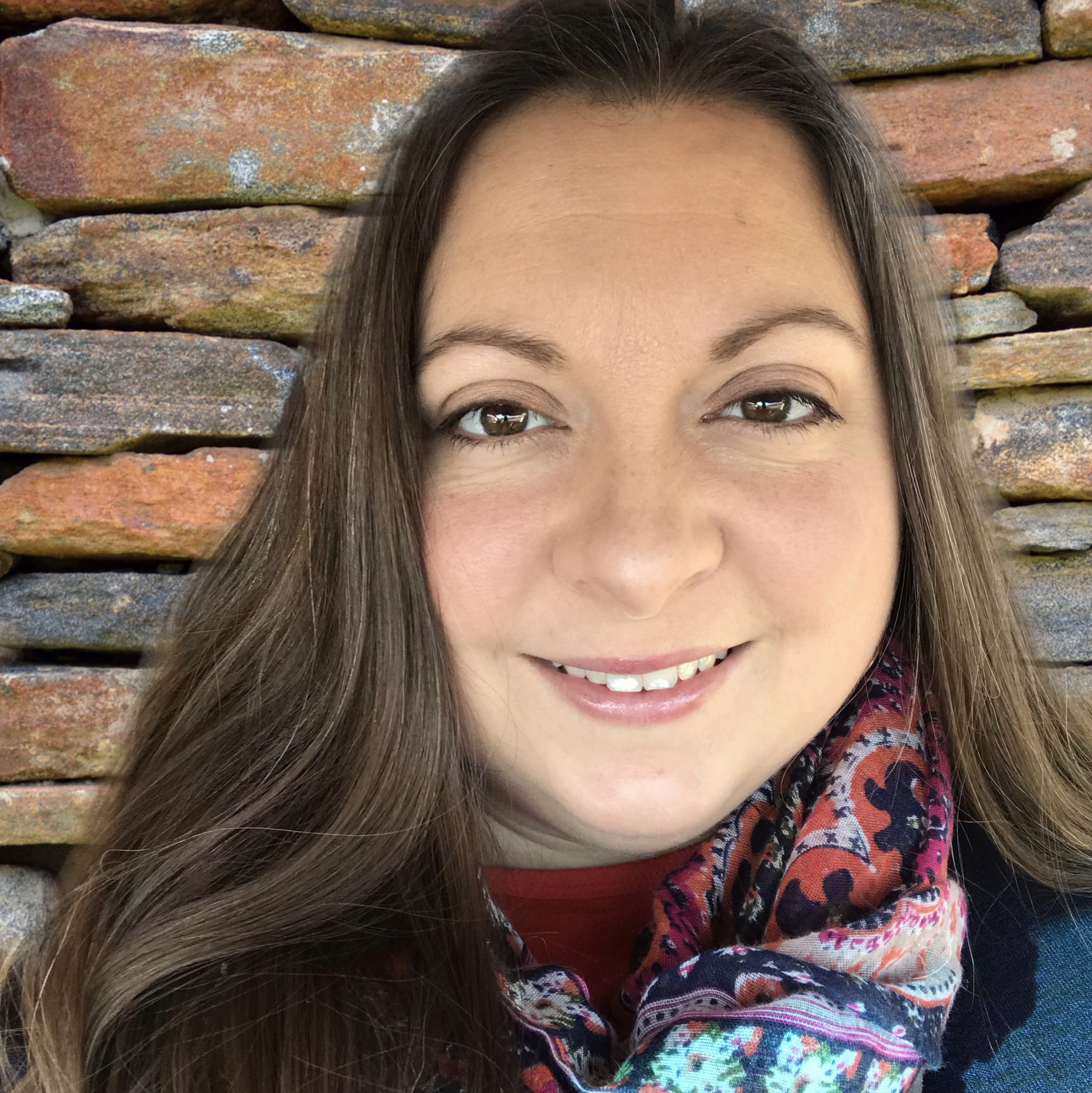 Hi! I'm Paula, a wife and mom by both, birth and adoption. We are a homeschool family and are also therapeutic foster parents. I enjoy spending time with our horses, gardening or going on adventures (usually in our backyard) with my family. We love Jesus and strive to honor Him in all we do. Want to know why I started All Things Moms? >>Read More