Roasted Vegetable Lasagna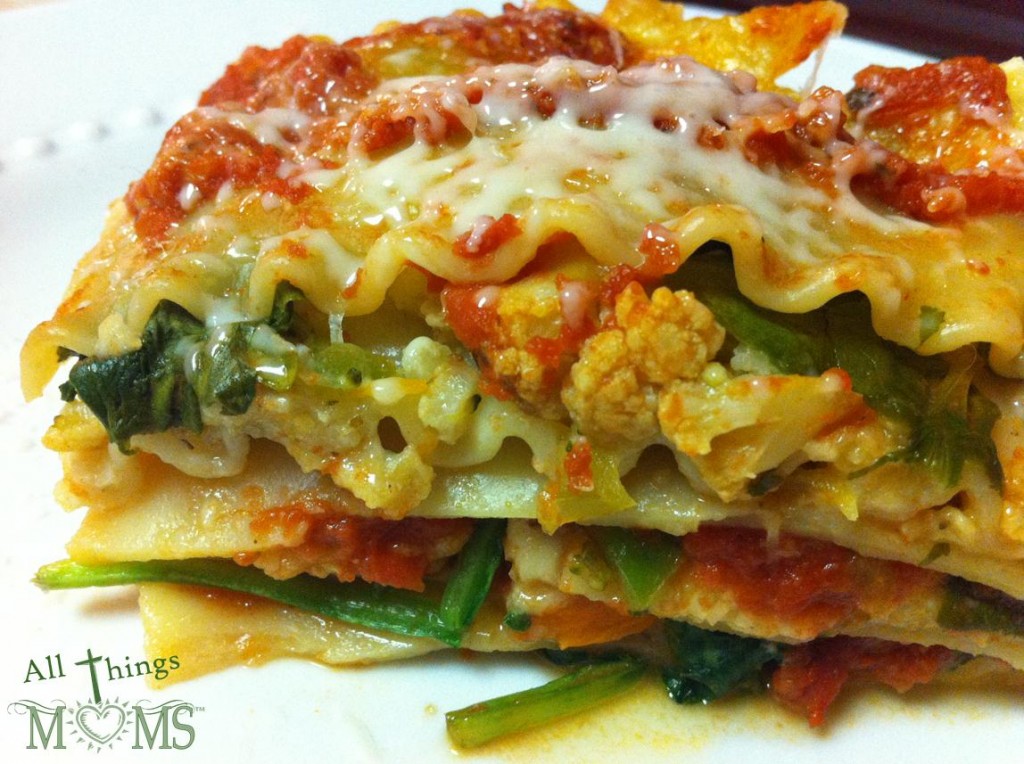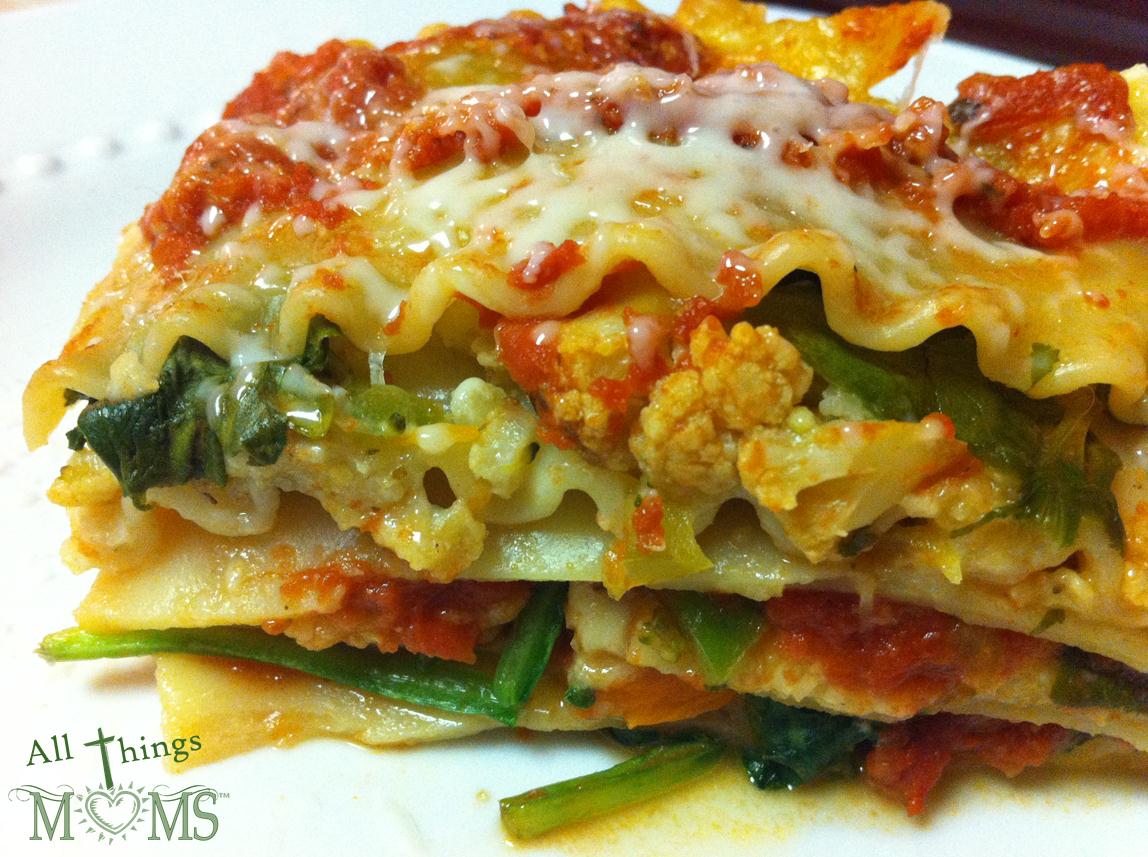 For a girl who caught a pot of boiling water on fire only a few short years ago I still continue to be amazed with the ability God has given me to prepare delicious, healthy meals for my family.  Not only can I follow a good recipe but I'm making up my own recipes these days.. and they are good! LOL! This Roasted Veggie Lasagna is one of them.. and to think it all started because I wanted to use leftovers.
This summer we had an opportunity to get away for the weekend at the beach and we decided to take it. Problem was I had an entire bowl full of leftover Garlic Roasted Veggies. Determined not to let them go to waste I bagged them up for the freezer and off we went. (It was a great getaway!) When we came home I knew I had to think of something to do with those veggies because I refuse to let food go to waste! Since they had already been roasted I didn't really think they would reheat well so I decided to throw caution to the wind and make lasagna with them. I'd never heard of anything like it before but you know, how bad could it be? The result- not bad at all.. pretty GREAT actually!! From now on I'm always making extra Garlic Roasted Vegetables to put away in the freezer just for this recipe!
Roasted Vegetable Lasagna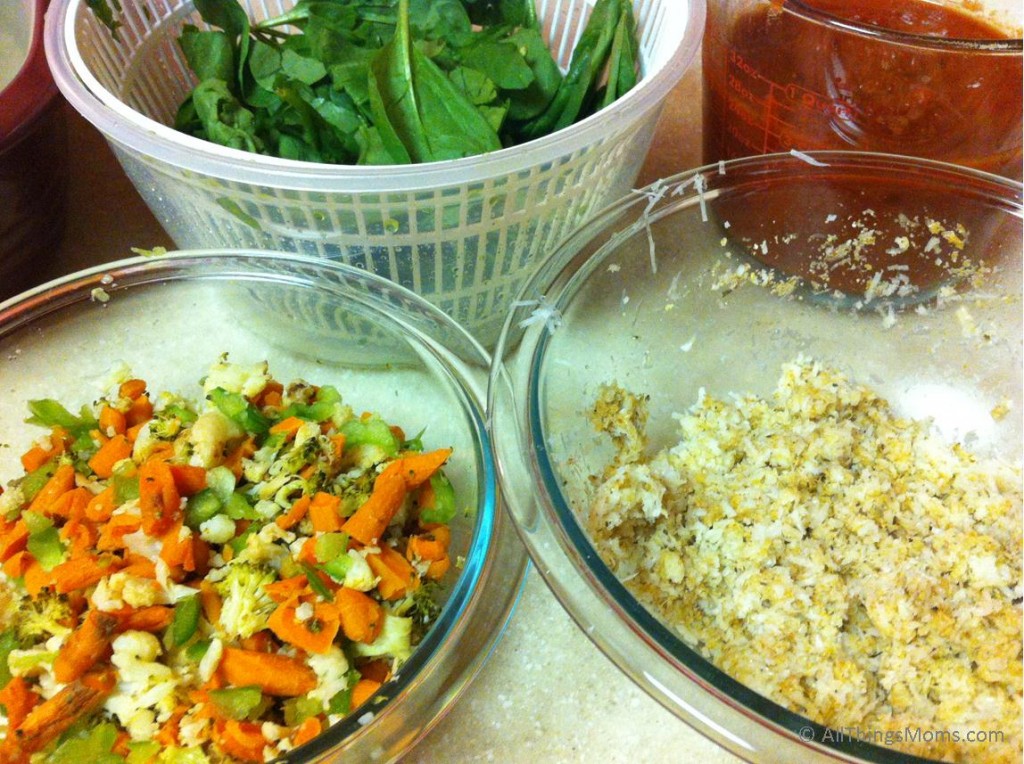 Ingredients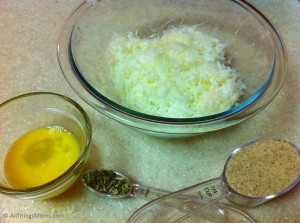 8 oz lasagna noodles
1 egg, beaten
1/4 cup breadcrumbs
1/2 tablespoon Italian Seasoning
1 1/2 cups Fresh Shredded Parmesan Cheese, divided
3 cups marinara sauce
1/2 bag fresh spinach, rinsed & drained
3 cups garlic roasted vegetables
1/2 green bell pepper, chopped
Directions
1. Prepare your lasagna noodles according to box directions so they are al dente.
2. Chop your vegetables up into more bite sized pieces. If you are using leftover, frozen vegetables make sure to thaw them first.
3. Make your cheese layer by combining 1 cup parmesan cheese, egg, Italian seasoning and breadcrumbs.
4. Begin assembling your lasagna by covering the bottom of your Deep Covered Baker in marinara sauce. Top with lasagna noodles, a third of the cheese mixture, a third of the vegetables, a third of the spinach and marinara. Repeat these layers two more times. Place a final layer of lasagna noodles on top. Cover with remaining marinara sauce.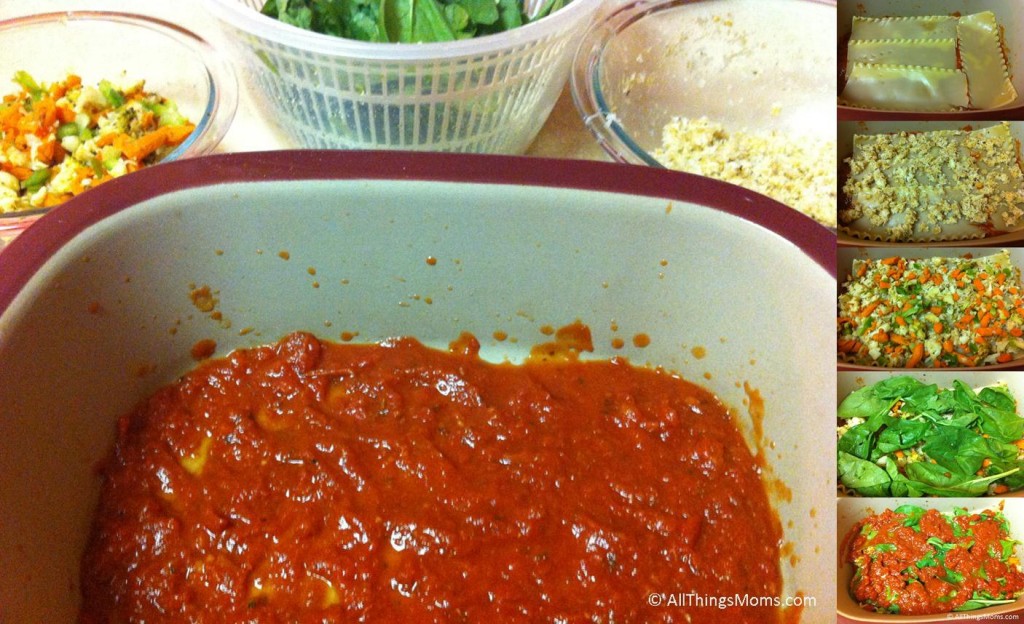 5. Microwave, Covered 10-12 minutes. Add remaining parmesan cheese to the top and microwave an additional 2-3 minutes. Let stand covered 5 minutes until cheese is completely melted.
Enjoy! Yields 8 Servings
If you don't have a Deep Covered Baker you can make this in a casserole dish and bake it at 350° for 25-30 minutes.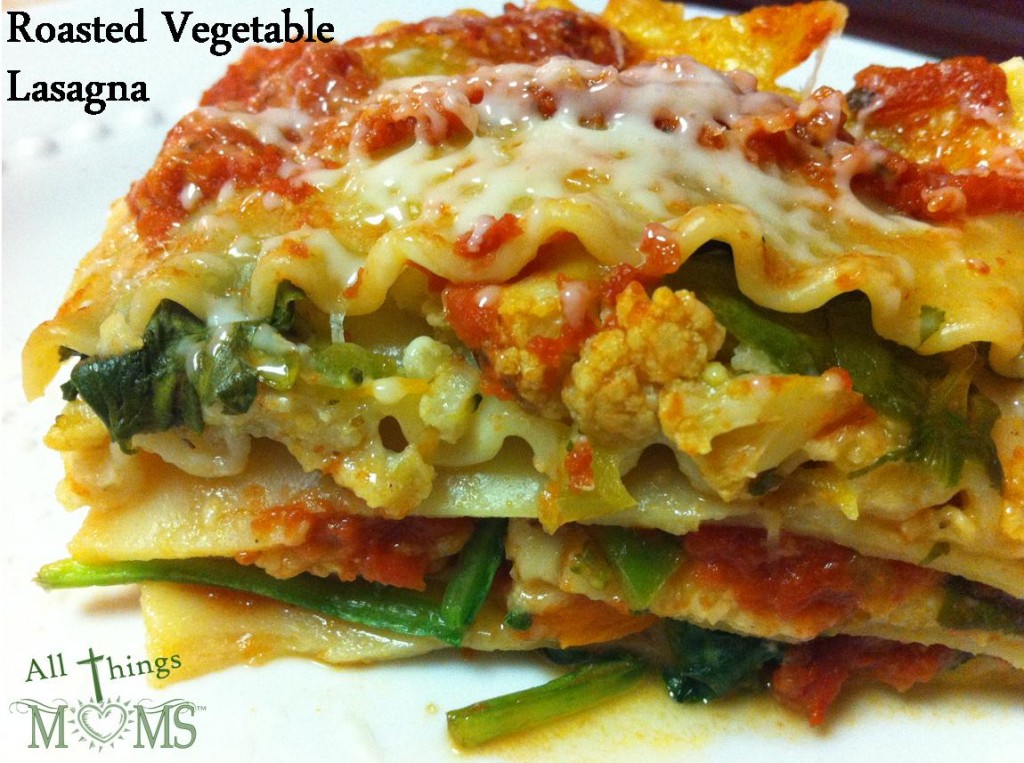 Recipe Source: All Things Moms Original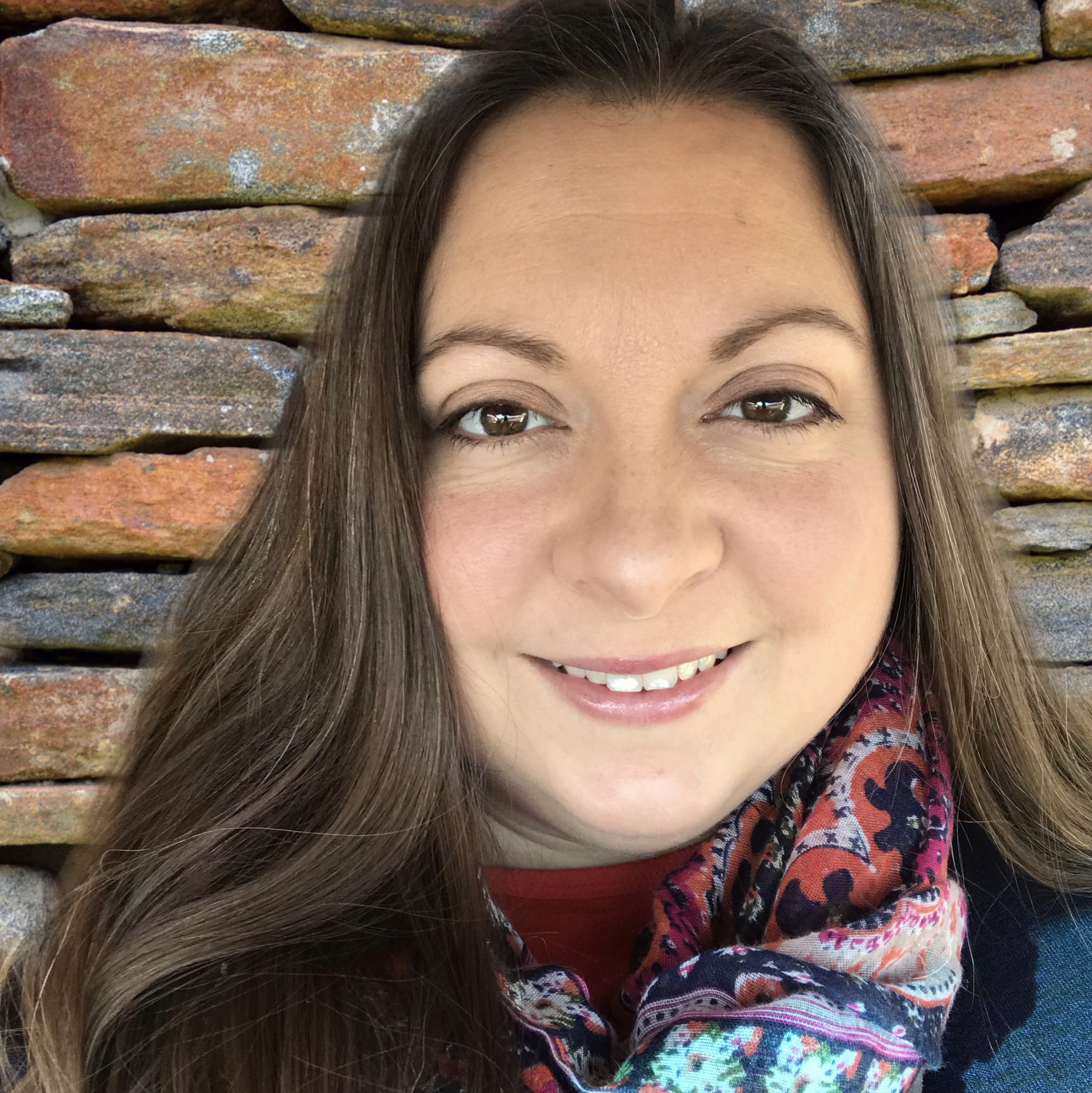 Hi! I'm Paula, a wife and mom by both, birth and adoption. We are a homeschool family and are also therapeutic foster parents. I enjoy spending time with our horses, gardening or going on adventures (usually in our backyard) with my family. We love Jesus and strive to honor Him in all we do. Want to know why I started All Things Moms? >>Read More