Salvation Story Cupcakes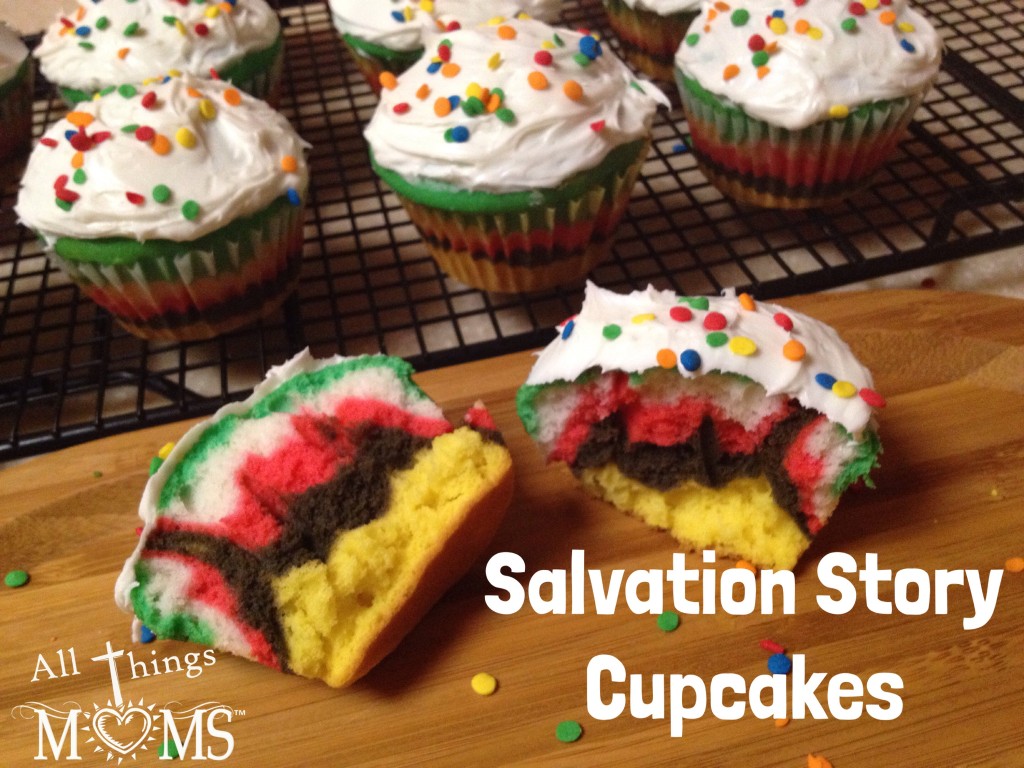 The end of the school year is fast approaching and already here for some. For my husband, that means the end of Good News Club. Good News Club is an awesome ministry he serves with at a local elementary school. They offer after school care one day a week and share the gospel with the children through games, songs and Bible lessons. The kids love it and he loves being able to lead these little lives to Christ.
For the end of the year celebration this year I made some cupcakes for him to take to the kids! We made these a few years ago for the kids in our church group and they were a big hit, I knew the Good News Clubbers will love them too!
These cupcakes are layered with bright, fun colors that the kids love and they share an AWESOME message- the Salvation Story!
There's a video at the bottom of this post that quickly shares the story, but here's how it goes-
Yellow for Heaven – The great street of the city was of gold, as pure as transparent glass. Revelation 21:21b
Black for Our Sin – For all have sinned, and come short of the glory of God. Romans 3:23
Red for Jesus' Blood – For while we were yet sinners, Christ died for us. Romans 5:8
White for a Cleansed Heart – Wash me, and I shall be whiter than snow. Psalm 51:7
Green for Grow in Christ – Grow in grace, and in the knowledge of our Lord and Savior Jesus Christ. 2 Peter 3:18
These cupcakes are a fun way to share that story with kids and adults! Great for church gatherings, witnessing to neighbors, parties, cake walks, or just to make with your children! My daughter helped make these and she loved learning all the colors and the verses that go along with them. Now she can share the story with her friends too!
Salvation Cupcakes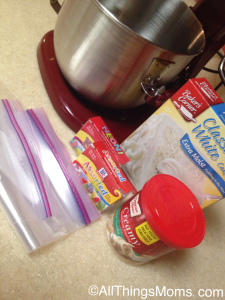 What you need:
-2 boxes of WHITE cake mix & the ingredients to make according to the package
-Food Coloring (Box of 4 primary colors)
-Cupcake Liners
-5 Ziploc bags (Quart or gallon size work best)
-Frosting (Your choice on colors, I like white to show off the sprinkles)
-Colorful sprinkles (optional)
Directions:
– Mix your cake batter and preheat your oven according to package directions. (Make sure to use the white cake mix so that the colors can be added properly.)
– Divide your cake batter evenly into the 5 bags or bowls. (If you have an uneven amount, add the extra to the green bag since it's the top layer and covers more surface area)
– Add food coloring to the bags or bowls and mix to get the desired colors. Be prepared- you will use a LOT of food coloring. Red, Yellow and Green food colors should be included in your box. For white, use no coloring. To get black, mix equal parts of yellow, red and blue. (I used a few drops less of yellow because I thought it looked to yellowish after mixing)
-Work the batter to one corner and twist the bag up. (Works best if you secure it with a clip or rubber band so it doesn't keep trying to come out the back)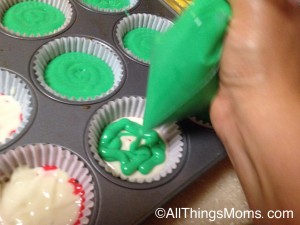 – Add the cupcake liners to your muffin pan. Snip the corner of the first color and begin by adding a little bit of that color to the bottom of each cupcake liner. Continue in order – Yellow, Black, Red, White and Green.
Two boxes of cake mix should make between 15-18 cupcakes because we are filling them a little fuller than usual. Be careful not to fill them too full.. all those colors overflowing in your oven would be a mess!
I've also included a free printable you can hand out with the cupcakes when you share with others! You can download it here:
Salvation Cupcakes- Pocket Size Printable
Salvation Cupcakes- Larger Printable (Half sheet size)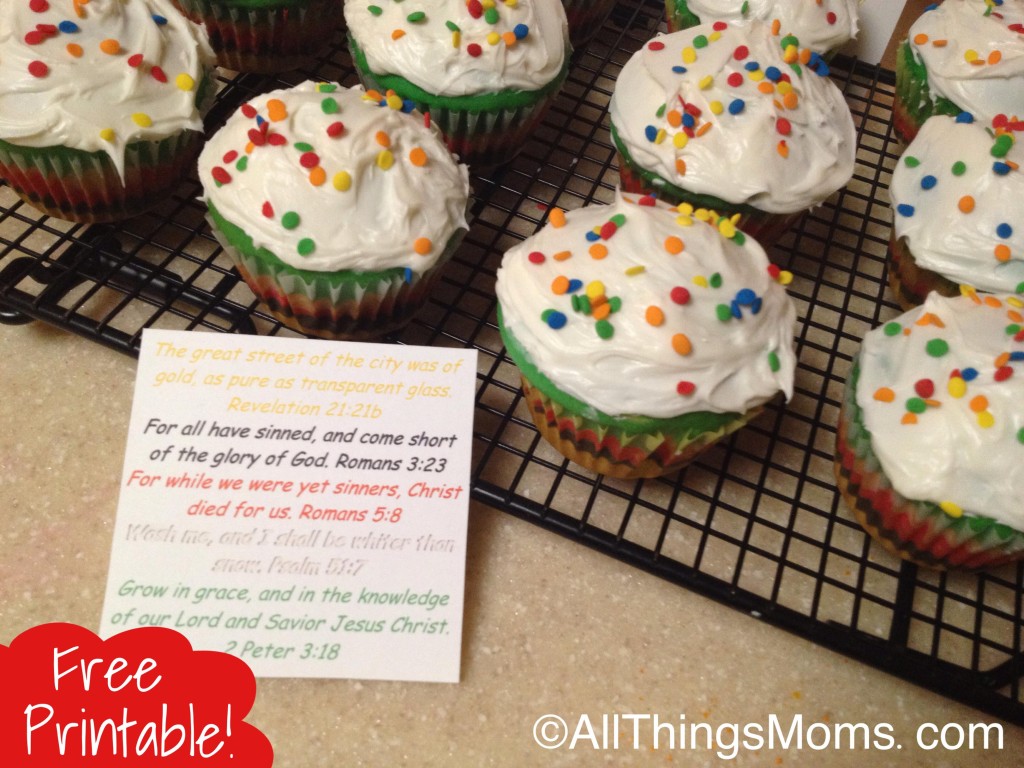 Hope you enjoy these awesome cupcakes and the message they represent!!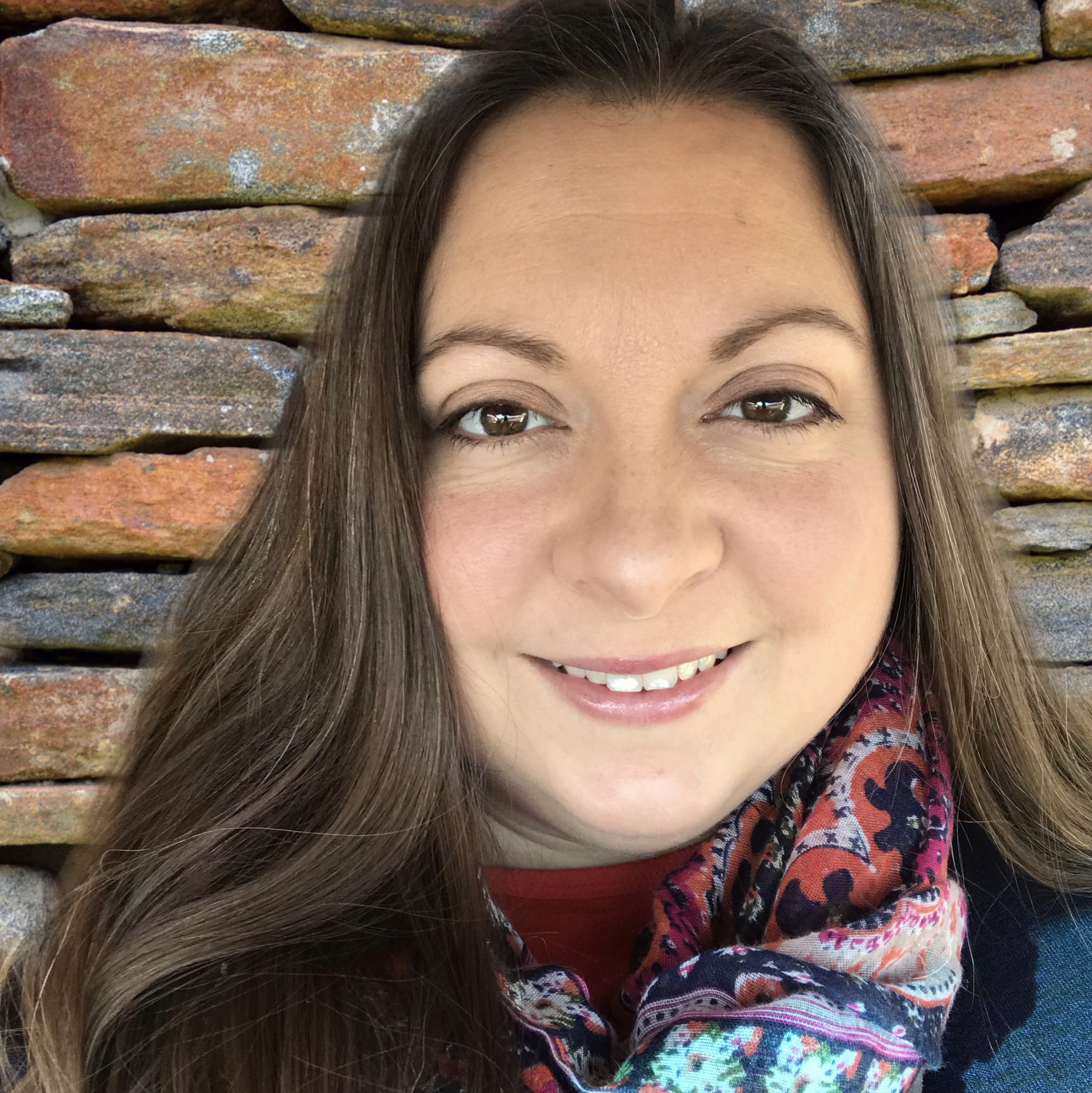 Hi! I'm Paula, a wife and mom by both, birth and adoption. We are a homeschool family and are also therapeutic foster parents. I enjoy spending time with our horses, gardening or going on adventures (usually in our backyard) with my family. We love Jesus and strive to honor Him in all we do. Want to know why I started All Things Moms? >>Read More