Sausage Balls – Gluten Free
This page may contain affiliate / referral links. See Disclosure for more info.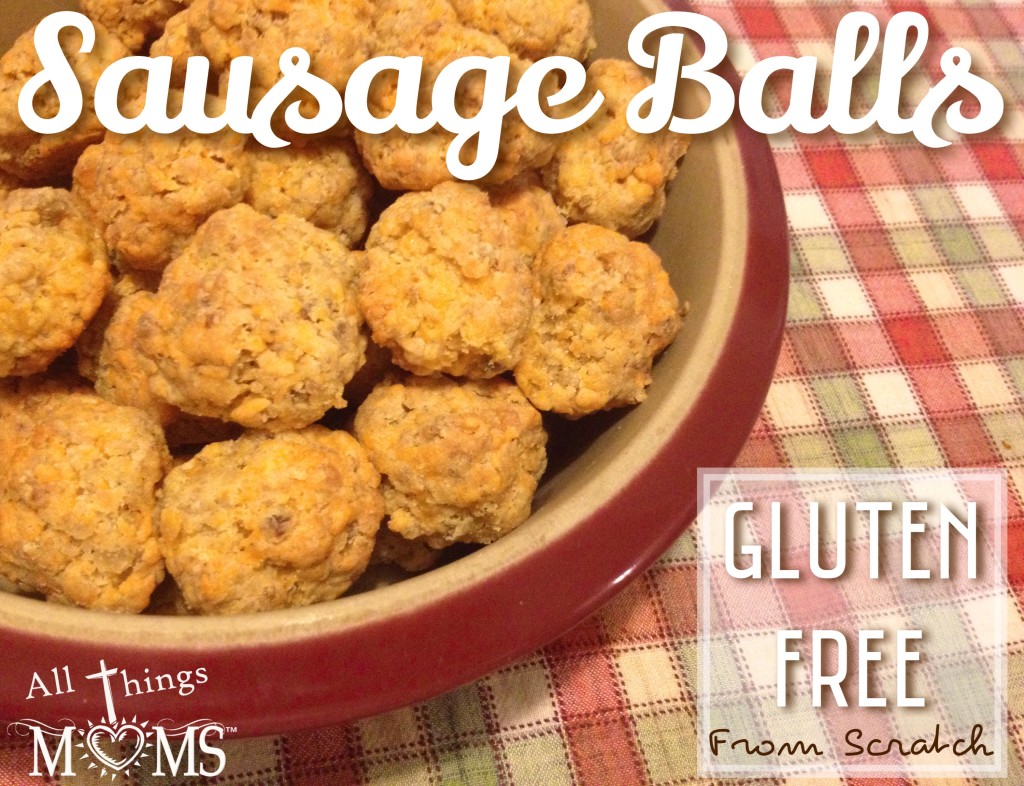 Sausage balls have been a Christmas tradition for as long as I can remember. They were my favorite snack each year growing up and one of the first things I learned to make my first Christmas in my own home. We enjoy them every year while we decorate and put up the tree and for brunch on Christmas morning. It just wouldn't be Christmas without them.
Last Christmas was my first holiday season since finding out I was allergic to wheat and going gluten free. I've given up donuts, artisan breads (you know, the crunchy crusted, soft inside, deliciousness that you dip in the herb dip? <deep sigh>) and Little Debbie, there was NO WAY I was going to give up my Christmas tradition sausage balls.
After a little experimenting, I've come up with a gluten free version that can be made without any of those expensive, store bought baking mixes but is still very easy. Best of all, I can't tell a difference in these and the gluten laden ones of Christmas past! I;ve taken them to family gathering and Bible studies and everyone has loved them.. of course, why wouldn't they, they are delicious, LOL!!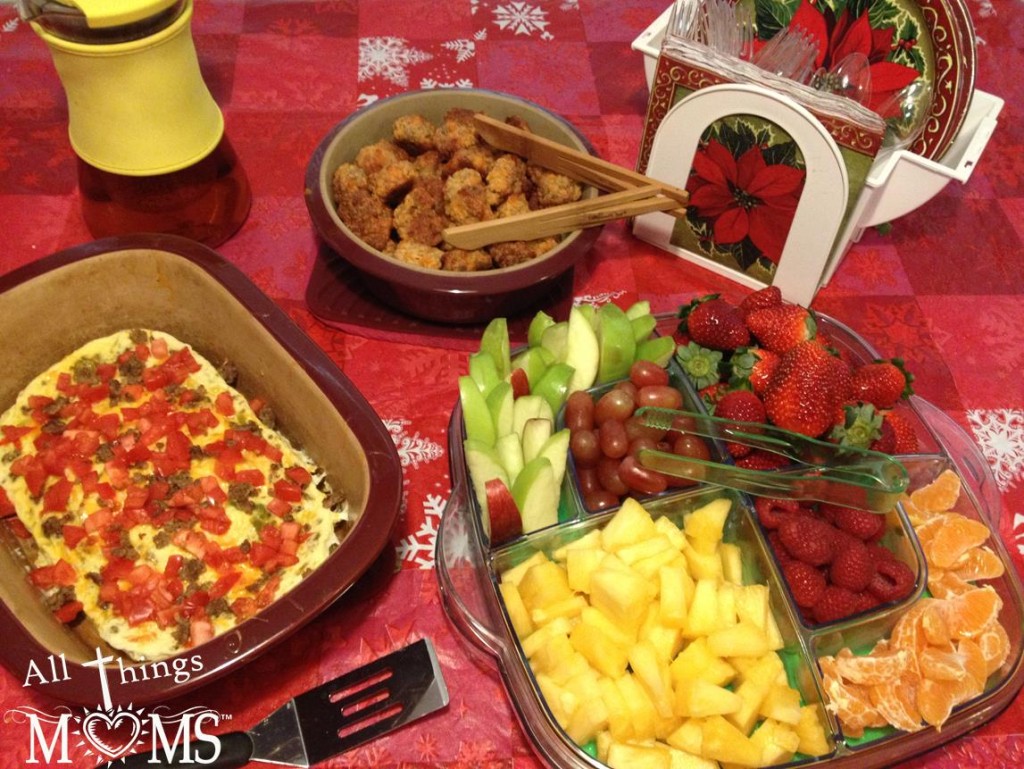 Gluten Free Sausage Balls
Ingredients
2 3/4 cup Gluten Free All Purpose Flour
2 tablespoons baking powder
1 tablespoon sugar
1/2 teaspoon salt
1/2 cup Crisco or Butter
4 cups shredded cheese
1 pound of sausage (Make sure it's GF, I used Jimmy Dean)
1/4 cup milk
Directions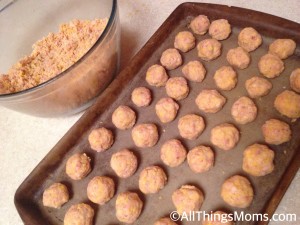 1. Preheat oven to 375 degrees.
2. Mix first 4 ingredients (flour, baking powder, sugar and salt) together in a large bowl. Cut the butter or Crisco in with a fork until the mixture has a sand-like consistency.*
3. Add in the cheese and sausage, mix to combine.
4. Add the milk in and and use your hands to get all items mixed in well together. Roll into 1 inch balls and place on a greased baking sheet.
5. Bake 18-20 minutes until golden and done.
Enjoy! Makes approximately 5-6 dozen  I know this sounds like a lot but trust me, you'll have no problem eating them! If for some strange reason you happen to have any leftovers mail them to me  you can freeze them and reheat them for a delicious treat another day!
* If you are in a hurry or would prefer to use the store-bought baking mix, you can skip step 2 and use 3 cups of Gluten Free Baking Mix instead. Depending on your mix, you may have to use a little extra milk. You want it to be just moist enough to roll together and hold it's shape.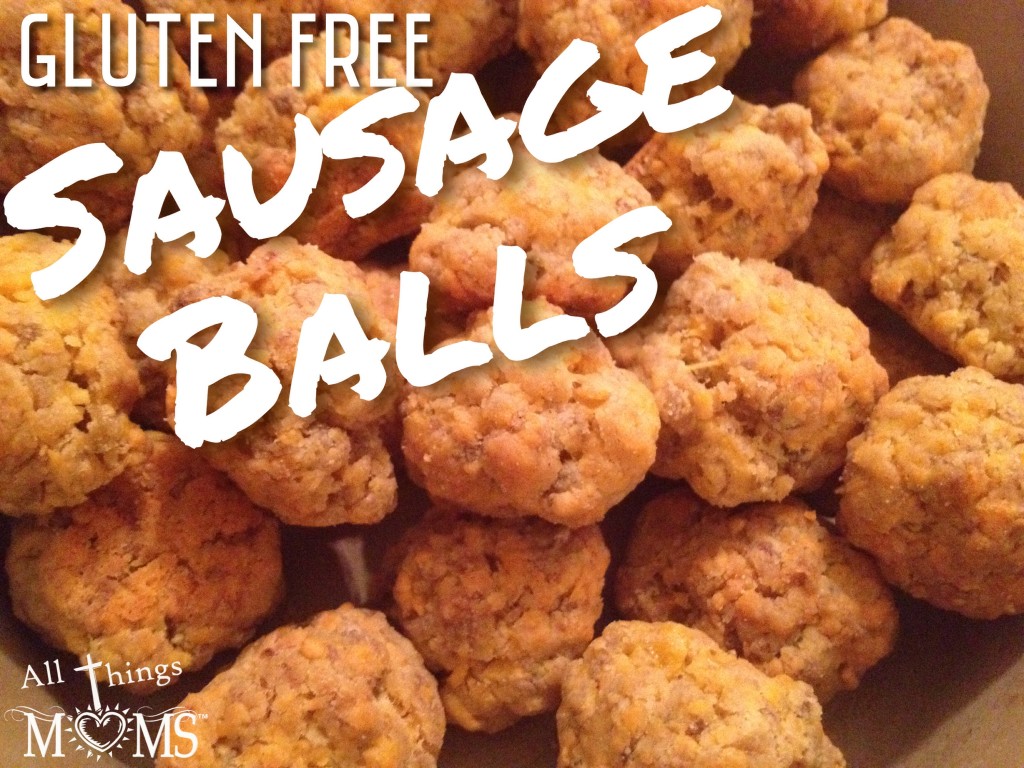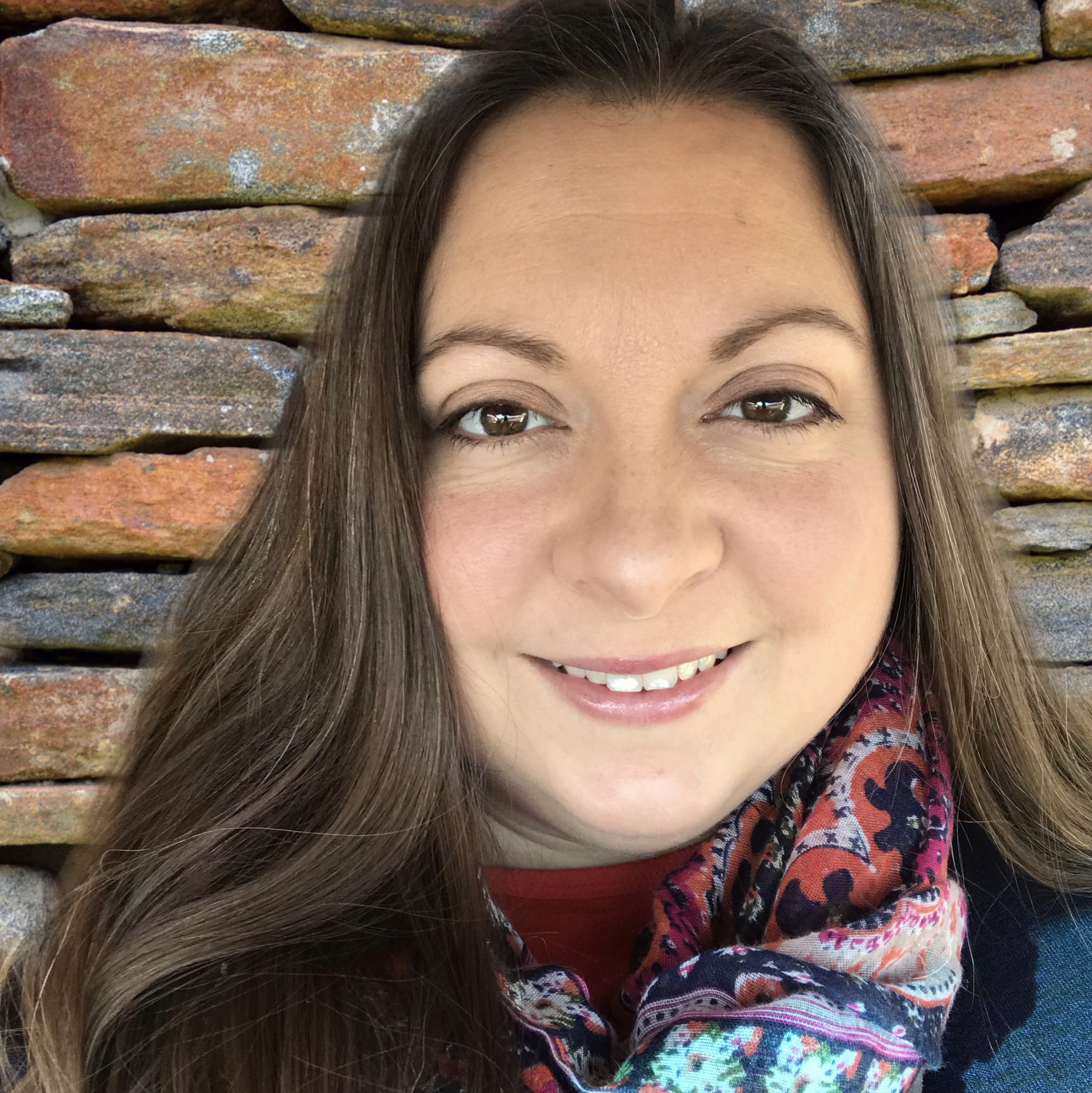 Hi! I'm Paula, a wife and mom by both, birth and adoption. We are a homeschool family and are also therapeutic foster parents. I enjoy spending time with our horses, gardening or going on adventures (usually in our backyard) with my family. We love Jesus and strive to honor Him in all we do. Want to know why I started All Things Moms? >>Read More