Save Money on your Online Holiday Shopping
This page may contain affiliate / referral links. See Disclosure for more info.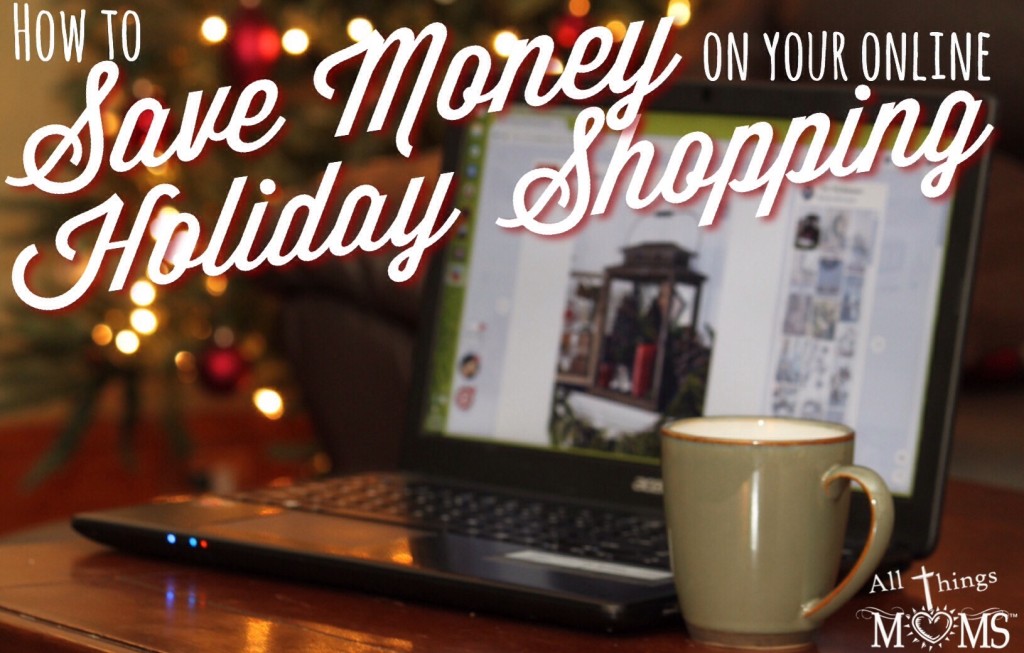 Happy Thanksgiving! I hope everyone is enjoying time with family and friends. Thanksgiving is one of my favorite holidays but I feel like it it almost gets skipped over these days, with many stores open on Thanksgiving and it seems as soon as Halloween is over the Christmas decorations come out and ads for Christmas deals begin. I just wish there was more time to enjoy being thankful before the Christmas rush started.  Don't get me wrong I LOVE Christmas too. I love baking, Christmas movies and all of that. Anyway, as much as I want more time, the reality is that Christmas is only a month away.
This year I am really feeling the pressure to get my shopping done early because I am pregnant with my 2nd child and he is due to arrive in mid January! Yikes! So, what is a pregnant lady to do? Well, the idea of standing in line for hours and dealing with crowds of people is just not appealing. Thank goodness for online shopping is all can say.
With a another baby on the way, I'm also looking for ways to save some money too and that is where Ebates comes in. I absolutely love Ebates! I never shop online without checking Ebates first. It is so simple and it's free! What is does is give you a percentage cash back for your online purchases. The percentages change but around the holidays they offer double cash back to many stores and they list different coupon codes that you can use.
All you do is create an account, as an added bonus they give 10 dollars cash back for joining, search the name of the store and click the link that takes you to the store's website. That's it!  After you check out they send you an email letting you know how much cash you earned. If you have a least 5 dollars in your account they mail you a check each quarter. We have used Ebates for a year or so now and have earned over 100 dollars back!
Oh and it works with some online sites too such as Amazon and Groupon.  We booked a hotel this summer through Groupon and by using Ebates we scored 9% cash back! I know this post was kind of lengthy but I hope this helps you with your holiday gift giving! Here is a link to Ebates. – Click Here!