Savings That Add Up!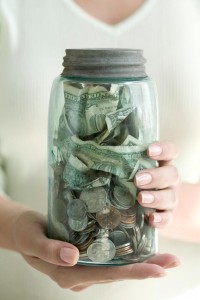 There are a million ways to save money. Some are obvious- eat at home, use your coupons, and only buy the necessities. Lately, prices on the necessities are going up as fast as prices at the gas tank! Here are a few little ways that you might not have thought of to save some extra money on some of the around the house basics. 
1. Make your own Laundry Detergent
Did you know that with just 4 simple ingredients you can make your own laundry detergent that is just as good as what you buy at the store for less than a penny per load!
Ingredients
4 cups hot tap water – free
1 Fels Naptha Soap Bar ($1.69)
½ cup Borax ($5.39 for 6.5 cup box, cost for amount used in this detergent = .82¢)
1 cup Arm & Hammer Washing Soda ($3.49 for 9 cup box, cost for amount used in this detergent = .38¢)
Total Cost to Make =$2.89. Makes 10 Gallons total (approx. 640 loads if using ¼ cup per load) Cost per load is .004¢! Less than a penny a load!!  From the same grocery store the cheapest per unit bottle of detergent was $11.99 for 150 ounces, you would need to buy 8 ½ bottles of this detergent to get the same amount of laundry done. That's $101.92- which means we just saved $99.03!!
Here's How-
– Grate the bar of soap and add to the water in a large saucepan.  S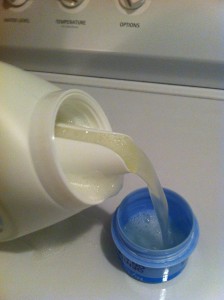 tir continually over medium-low heat until soap is melted and appears to be completely dissolved.
-Fill a 5 gallon bucket half full with hot tap water. (We used a 5 gallon bucket with a lid from our local supermarket)  Add the washing soda, Borax, and melted soap.  Stir until all the powder is dissolved.  Fill the bucket to top with more hot water. Stir, cover and let sit overnight. The detergent will thicken up to a gel consistency. (Stir it up prior to filling your detergent bottle each time)
-Fill a clean, used, laundry soap dispenser half full with your soap and then fill it to the top with water. Shake before each use. This picture was taken just after filling the dispenser, it will gel up a little more than this for the next use.
 
2. Buy your Shampoo from the Beauty Supply Store.
Did you know that the beauty supply store sells salon quality shampoos in a gallon size container? The gallons are concentrated and make up to 8 gallons of shampoo.
The concentrated shampoo costs $9.99 regular price and I have seen it as low as $3.99 on sale. The best price per unit for shampoo I found at the grocery store was $1.99 for 22.50 ounces. The concentrate is equal to 1024 ounces. Cost is .009¢ per ounce (2 tbsp)! Less than a penny fo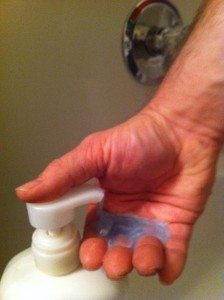 r each shampoo!  You would have to buy 45 ½ bottles of this shampoo to get the same amount for a cost of $90.55. That's a savings of $80.56
Here's How-
-Mix 1 part concentrate shampoo with 7 parts lukewarm water in an empty shampoo bottle or refer to the directions on the shampoo you purchased (Save one of your old ones or purchase a cheap bottle for under a $1 while at the beauty store)
That's it- no mixing or anything. Shampoo will blend together and still be thick and creamy.
3. Buy the Rectangular Boxes of Kleenex.
This is the easiest way of all to save money on a common household item.  Kleenex brand at our local grocery store are $2.59 for a cube shaped box with 90 tissues or a rectangular shaped box with 184 tissues! Same price, double the Kleenex. Stock up when they are on sale and use a coupon if you have one to really add up the savings! They are currently on sale for Buy One Get One Free so I can get 368 tissues for $2.59 which is .007¢ per tissue! Less than a penny per tissue!! (I love saying that!)
If you're worried you won't use all the laundry detergent or shampoo than find a friend or family member that would be willing to go in half on the cost of the ingredients and split it with them, maybe even 2-3 friends or just keep it covered and it should last.
I would love to hear some of your ideas for saving money! Leave me a comment below.
Laundry Detergent Recipe Source: The Duggars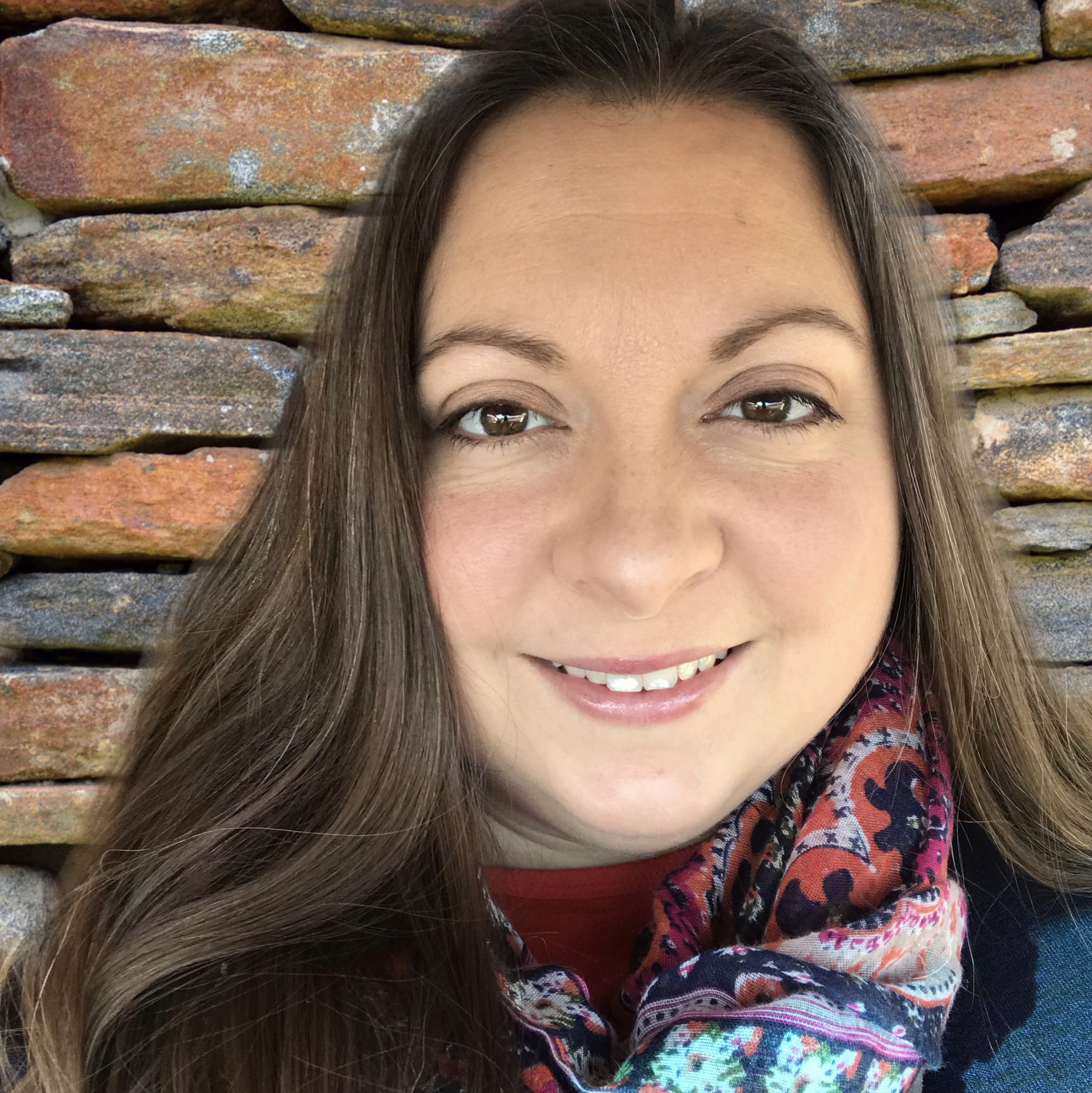 Hi! I'm Paula, a wife and mom by both, birth and adoption. We are a homeschool family and are also therapeutic foster parents. I enjoy spending time with our horses, gardening or going on adventures (usually in our backyard) with my family. We love Jesus and strive to honor Him in all we do. Want to know why I started All Things Moms? >>Read More