Southern Fried Squash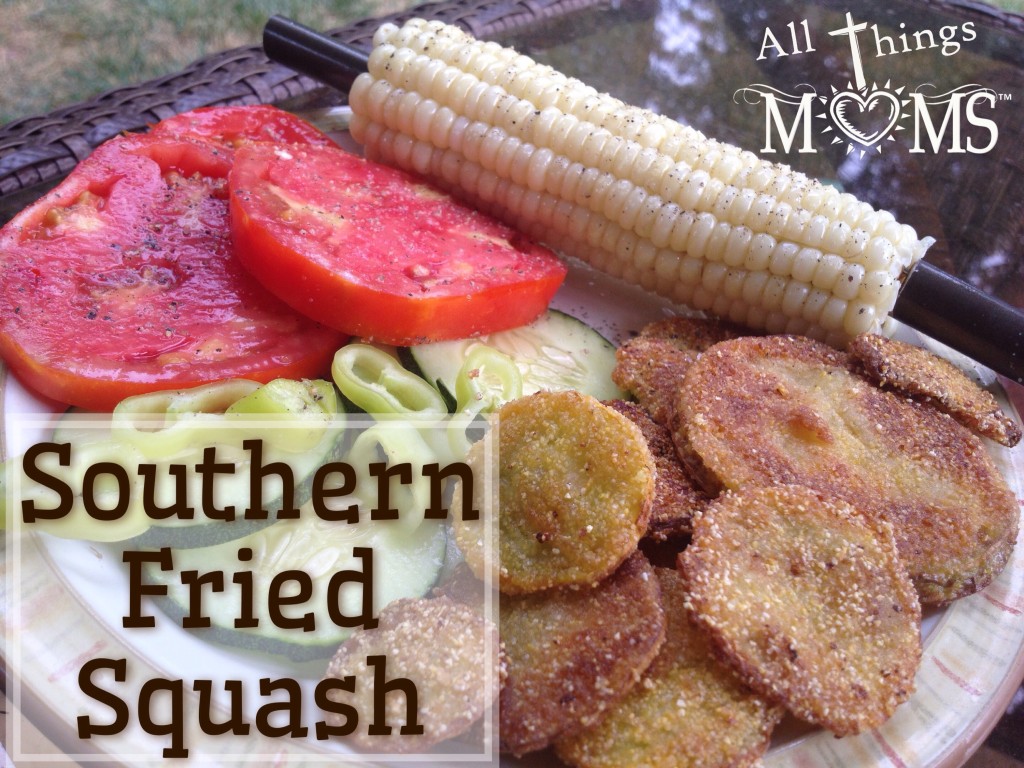 Ahh.. summertime in the south.. Sweet tea. Tomato sandwiches. Corn on the cob. Fried Squash. Does it get any better than that? Those were the things I grew up on. My Dad always had a huge garden so my mom made us garden fresh dinners or "suppers" like the one above all the time. There's just something about a huge plate of vegetables straight from the garden that just can't be beat.
Fried squash was easily my favorite thing on the plate. Everyone's favorite really. It's good. So good. If you've ever gotten it at a restaurant, I'm sorry to say you've probably missed out. I've never had any fried squash anywhere that could compare to my mom's. It's the best. Even my husband, who was a bit of a city boy and had only had it a few times is now in love with it.
I warn you, it's ridiculously addicting. Since it's fried we usually only make it once a summer. Especially since I have so many other, healthier alternatives for using squash from the garden. I was so excited when I had a few friends see my picture above on facebook (yes, I'm that girl that *sometimes* posts pictures of her food) because it gave me a good reason to make it again and take pictures to share here! You should know as I type this I'm practically in a fried squash coma. I ate way too much. I blame you. Just kidding, it's just that good. Go make some. Thank me later. 😀
Southern Fried Squash
Ingredients
– Yellow squash
– Vegetable oil
– Cornbread mix – I recommend jiffy. It's inexpensive and delicious! Due to allergies, we use the Aldi's LiveGFree gluten free version. It tastes almost identical to jiffy- so good! You could also use Pamela's, Bob's Red Mill, Krusteaz, any gluten free cornbread mix will work.
Directions
1. Slice the squash with a mandolin about 1/4 inch thick.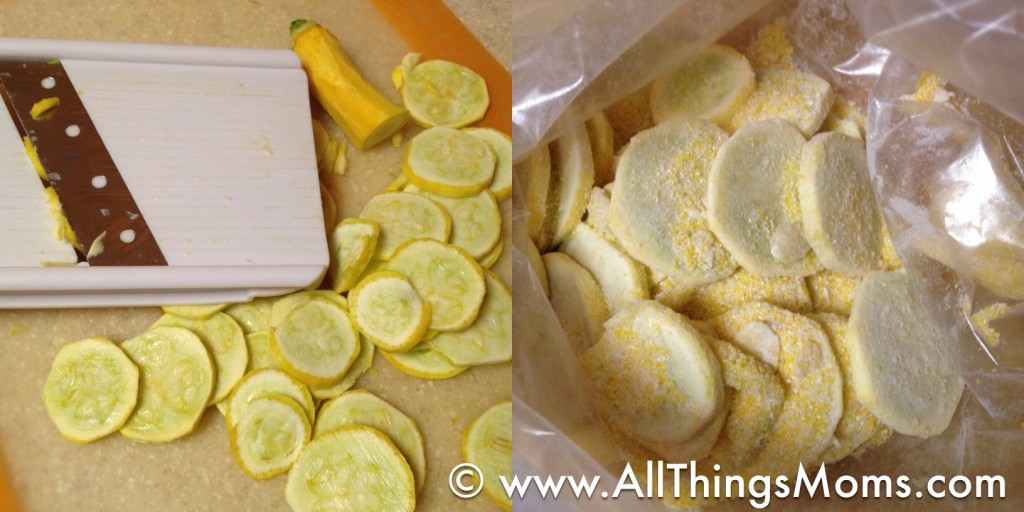 2. Place the squash into a Ziploc bag, pour in some cornbread mix and shake to coat
3. Heat up a frying pan on medium heat with just enough oil to cover the bottom of the pan.
4. Place your breaded squash in the pan. Try not to overlap them.
5. Cook for a few minutes on each side, until lightly browned.
6. Remove from the pan and place on a paper towel to remove excess oil.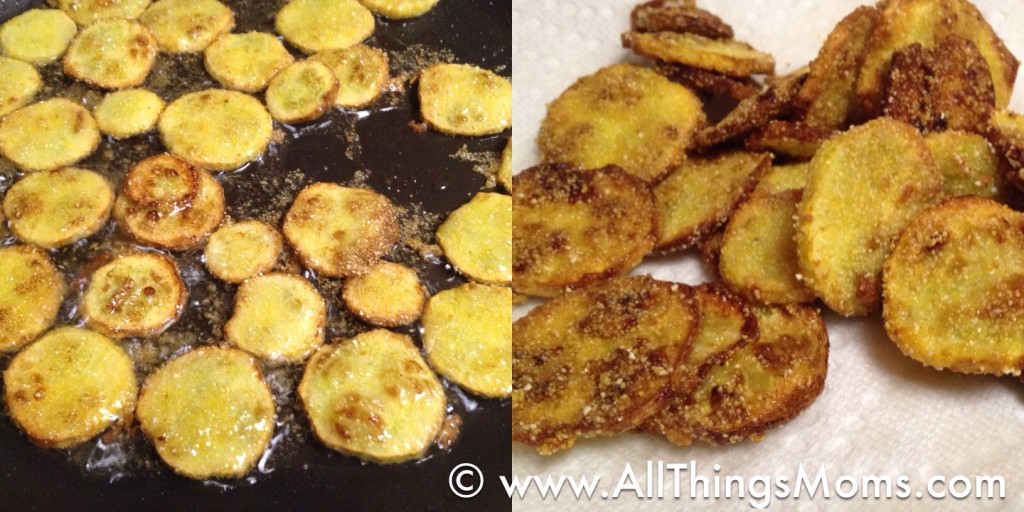 Enjoy!
This recipe is very flexible, you can make as little or as much as you want! I've even used my big double burner grill pan to do family sized batches. It works great, just make sure your pan has a sidewall.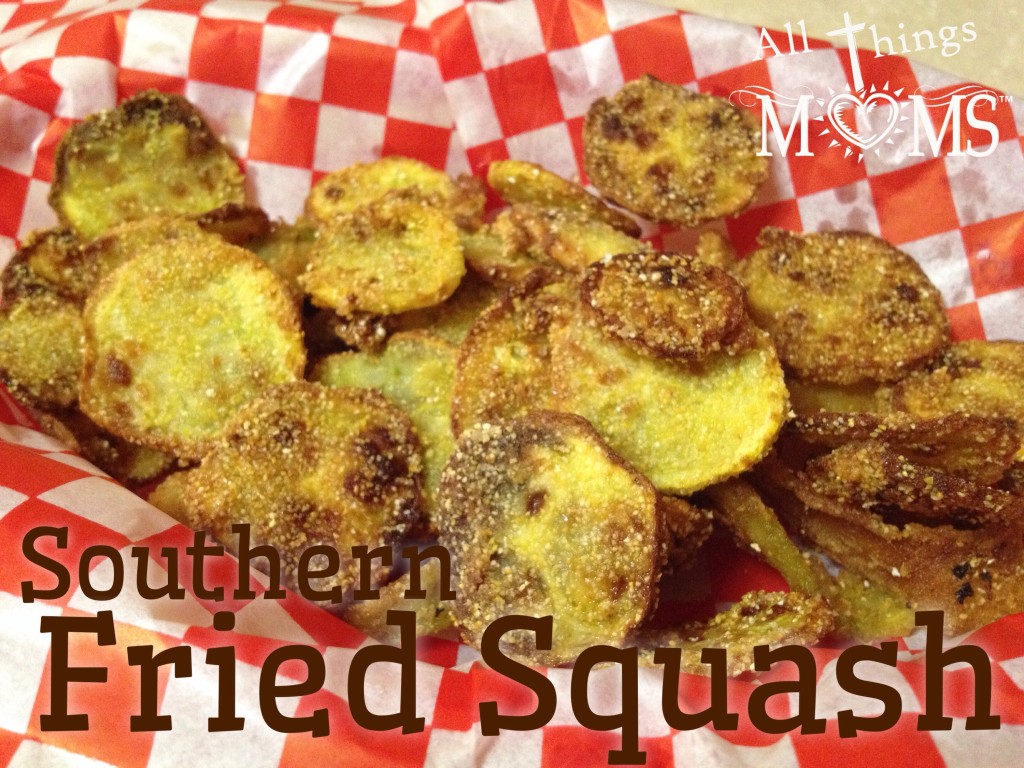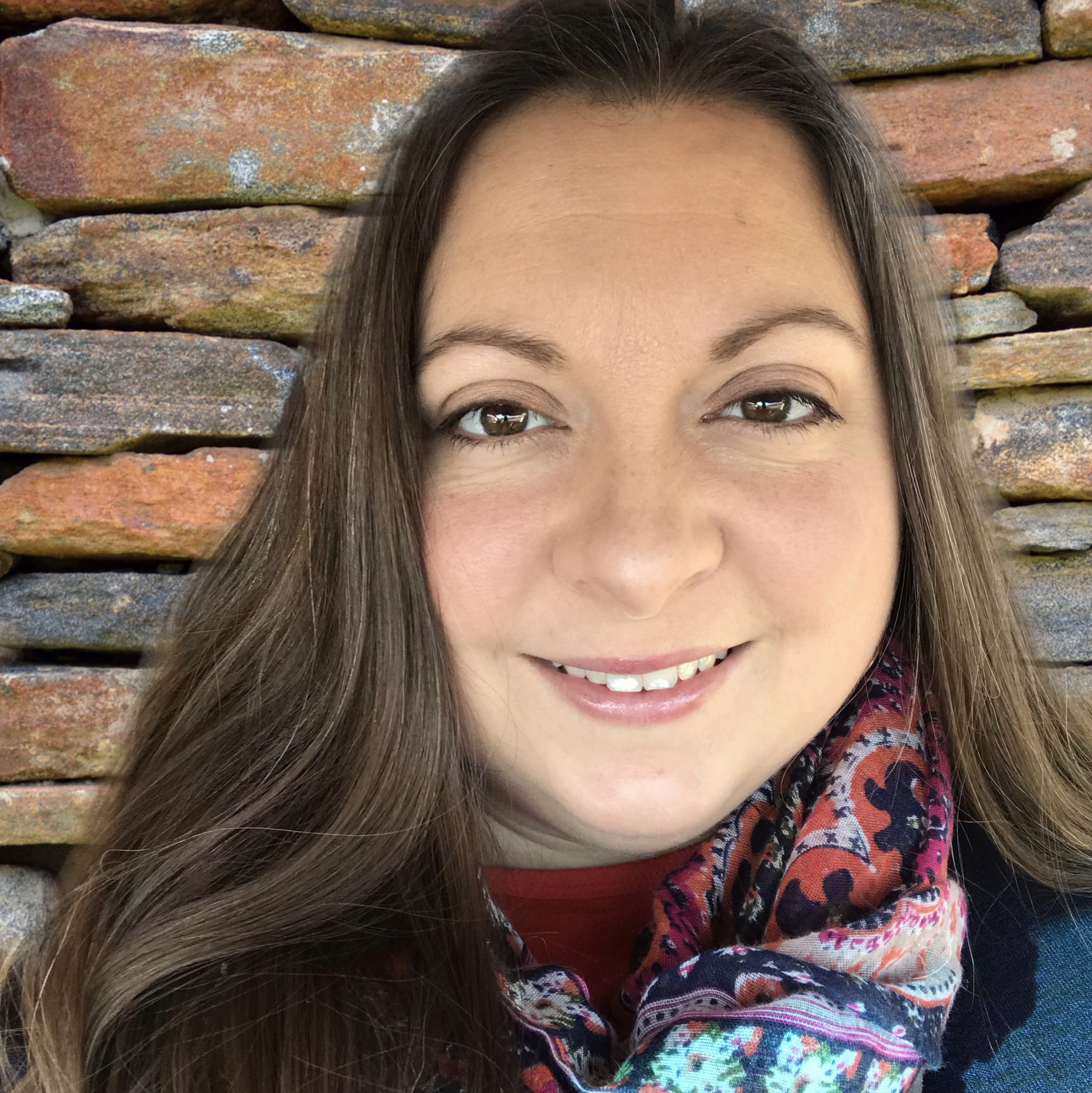 Hi! I'm Paula, a wife and mom by both, birth and adoption. We are a homeschool family and are also therapeutic foster parents. I enjoy spending time with our horses, gardening or going on adventures (usually in our backyard) with my family. We love Jesus and strive to honor Him in all we do. Want to know why I started All Things Moms? >>Read More