Strawberry Limeade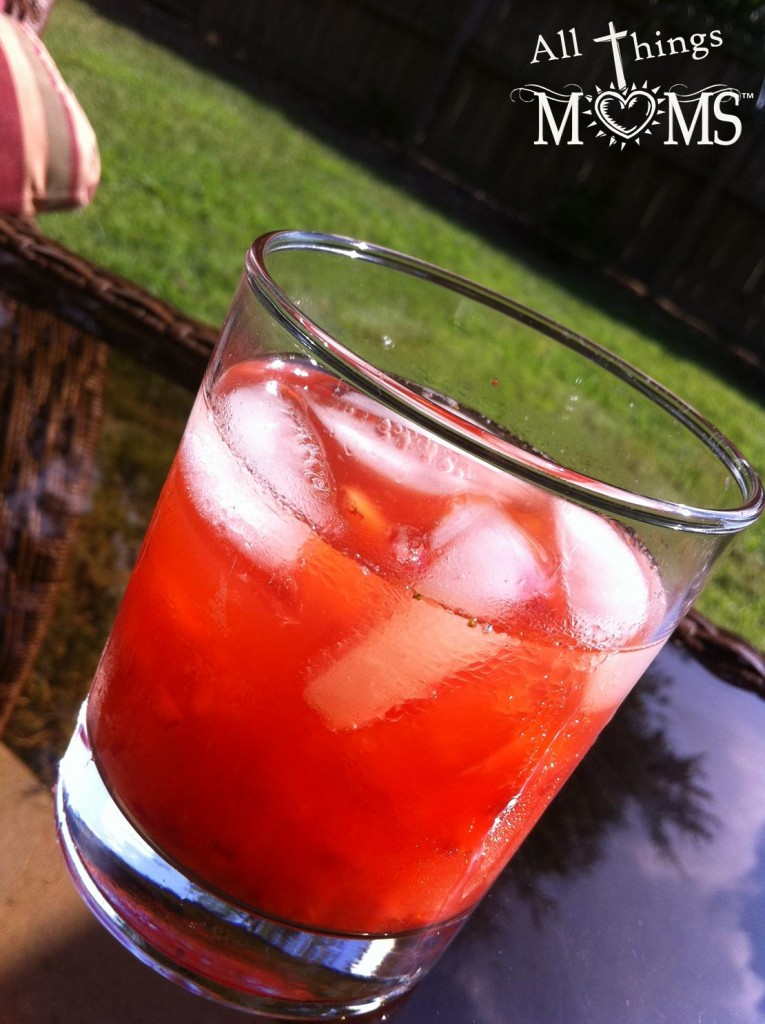 Just when we thought the heat wave was over.. ugh. I'm not really sure what was worse- the hot, breaking 100 degree temperatures or the hot, humid 95 degree days we've had this week in NC. Either way.. I'm not a fan.
When it's that hot outside I crave something cool and fresh to drink. Since we don't actually buy juice I decided to make my own drink out of some fresh fruit we had in the fridge.  The results were fantastic! A fresh, cool drink with no preservatives, additives or sugar! The recipe makes 4 cups and we drank it all as we enjoyed our afternoon in the backyard. Take that heat! Now, if only the thunderstorm wouldn't have popped up just as we finished inflating our little pool. Oh well, Guess that means I'll have to make more tomorrow!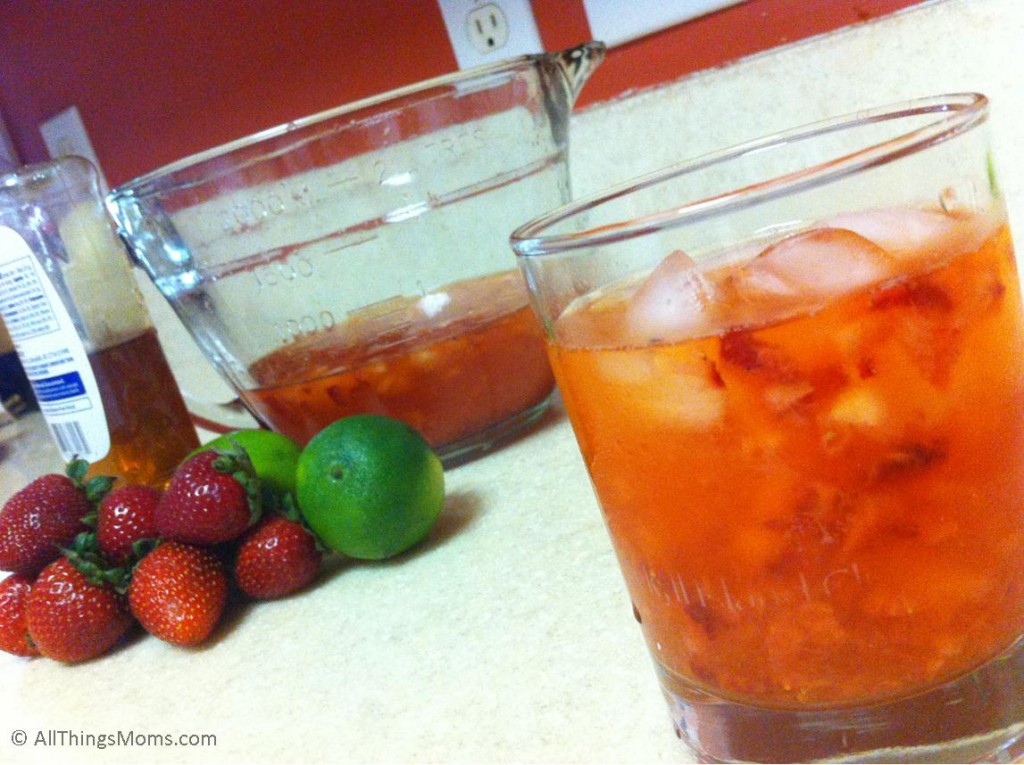 Strawberry Limeade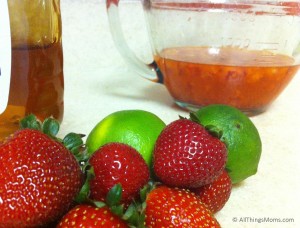 Ingredients
10 fresh, ripe strawberries
3 limes, juiced
2 tablespoons honey
2 cups water
Directions
1. Wash strawberries and remove stems. Place in a large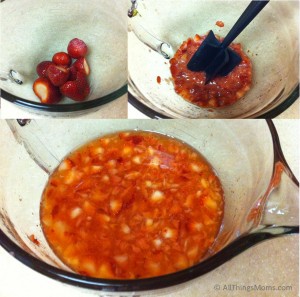 bowl and mash strawberries until there are no large pieces.
2. Juice 3 limes into the strawberries. My limes were medium sized and produced a good amount of juice. Depending on the size limes you use and the amount of juice you get from each one, you may need to increase or decrease.
3. Add 2 tablespoons of honey and 2 cups of water to the strawberries and lime juice, mix all ingredients to combine.
4. Pour over ice and enjoy!
I love the tart, sweetness of this limeade and the little bits of strawberries in every sip! One of the great things about the recipe is that it is flexible and forgiving. It can be tweaked to fit your taste buds. If you have juicy limes and it comes out too tart, just add more strawberries. If you like sweeter drinks, just add more honey. If you like a smoother consistency you could put this in a blender or use a food processor to puree your strawberries! Anyway you like it, it's sure to be cool and refreshing! What are some things you're doing to beat the heat?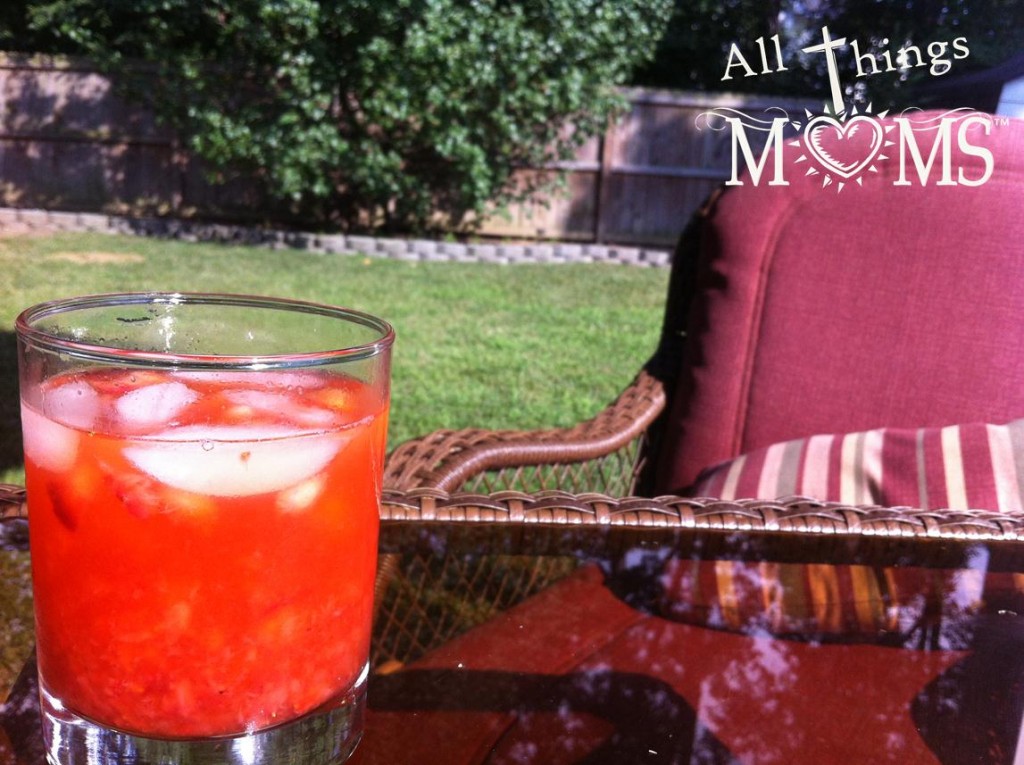 Source: All Things Moms Original Recipe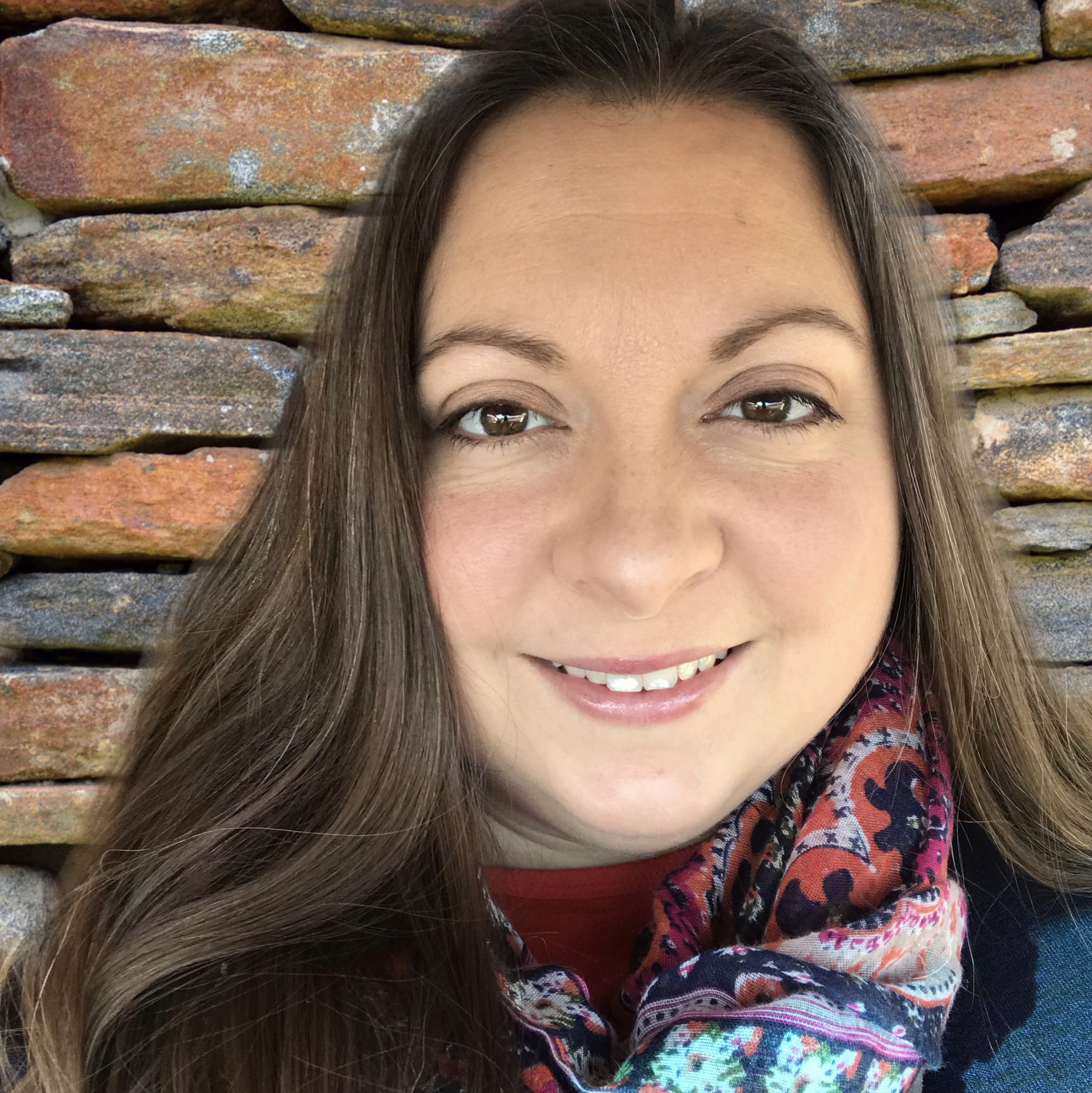 Hi! I'm Paula, a wife and mom by both, birth and adoption. We are a homeschool family and are also therapeutic foster parents. I enjoy spending time with our horses, gardening or going on adventures (usually in our backyard) with my family. We love Jesus and strive to honor Him in all we do. Want to know why I started All Things Moms? >>Read More