More Strawberries Please!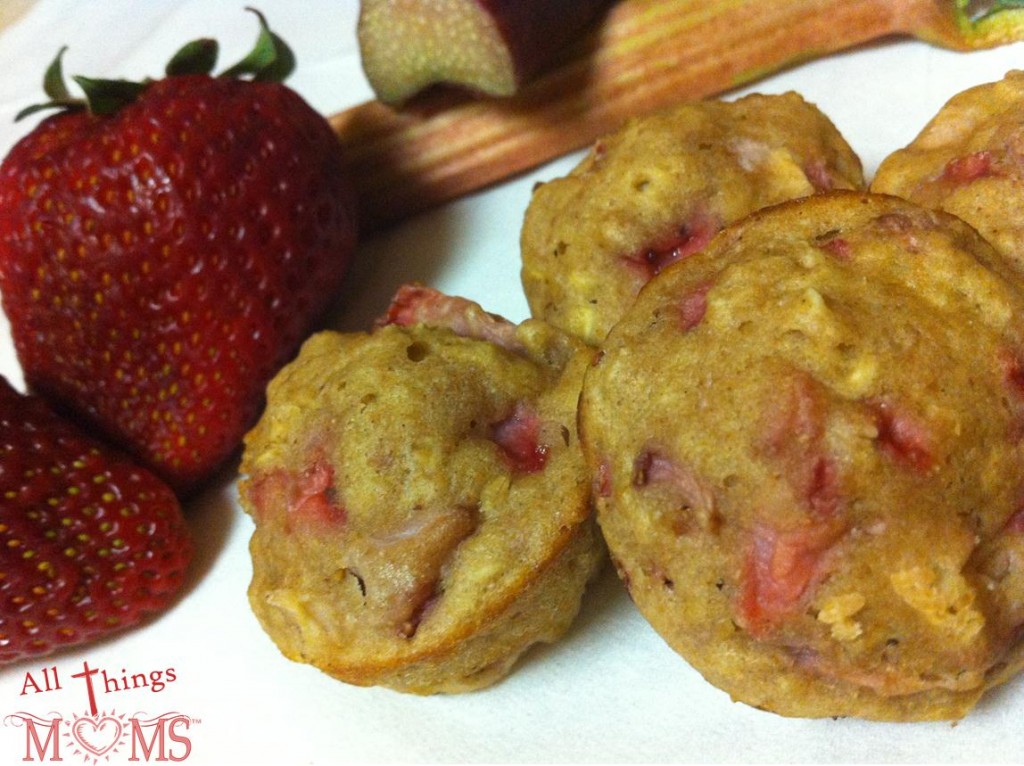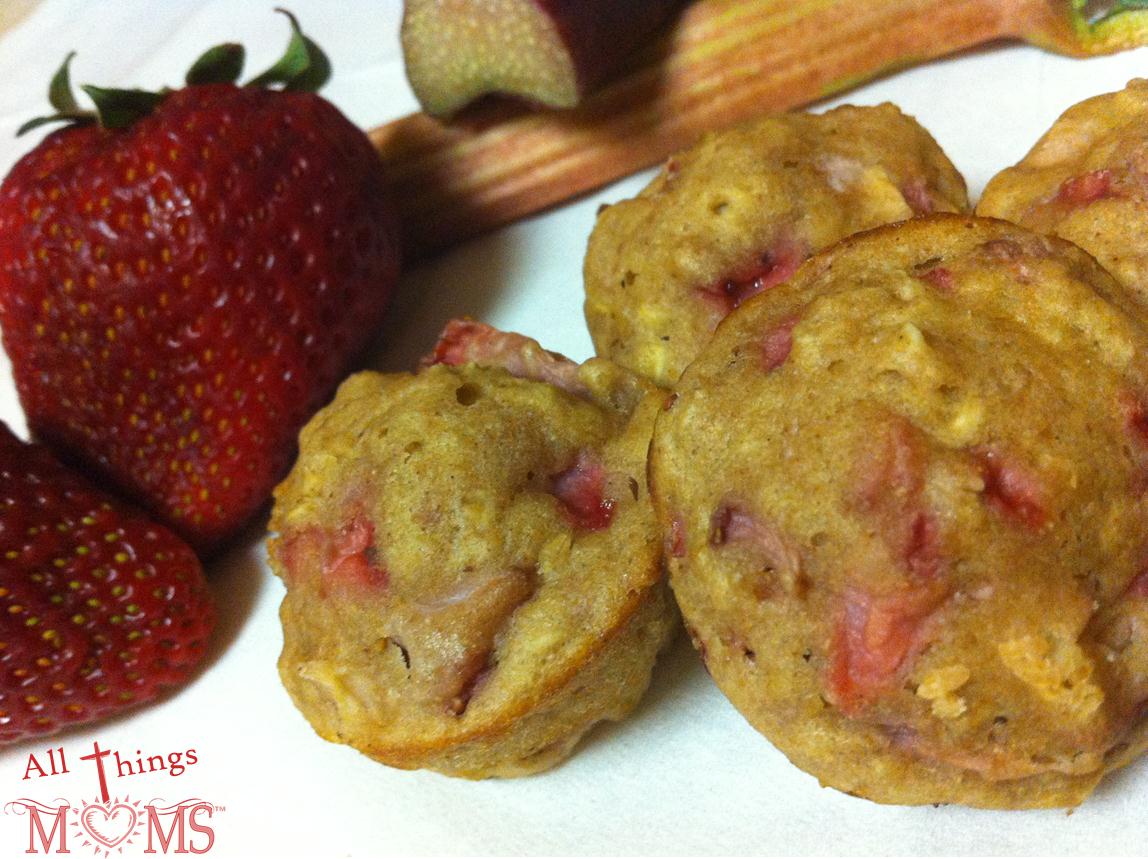 My two year old LOVES strawberries! She never gets enough of them! We constantly hear  "I want mur strawberries pleez". I think she had about 10 at breakfast this morning. I'm not complaining, I would much rather her love fruit than all the other junk food that is out there for kids.  There are times, however, when eating a delicious, juicy, red strawberry is just not convenient. For those times I like to give her these Strawberry Rhubarb Muffins. They are the perfect size to hold on to and make a great breakfast or snack! The best part is she won't get strawberry juice all down the front of her clothes!
Strawberry Rhubarb Muffins
Ingredients
1 cup diced fresh strawberries
1 cup diced rhubarb
1/4 cup all- purpose flour
1/2 cup whole wheat flour*
1 1/4 cup all purpose flour*
1/2 cup brown sugar
1/2 cup quick cooking oats
2 teaspoons salt
1/4 teaspoon ground cinnamon
1/4 teaspoon ground ginger
1 cup milk
1 large egg
3 tablespoons vegetable oil
*Could also use 1 3/4 cup all purpose flour or white whole wheat flour if you do not have whole wheat flour
Directions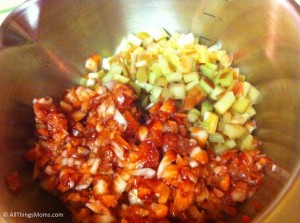 1.  Preheat oven to 400 degrees and lightly grease 24 ct mini-muffin pan.
2.  Combine diced strawberries and rhubarb in a small bowl and toss with the 1/4 cup all purpose flour. (This will help absorb some of the moisture before baking)
3.  In a small bowl combine wet ingredients- milk, egg, oil. Set to the side
3.  In a large mixing bowl combine dry ingredients- remaining flour (1 /3/4 cups), brown sugar, oats, baking powder, salt, cinnamon and ginger.
4.  Fold the wet ingredients into the dry ingredients. Once combined add the strawberry/rhubarb mixture and mix until combined.
5.  Scoop into mini-muffin pan and bake 15-18 minutes until toothpick comes out clean.
Makes 24 Mini Muffins- Enjoy!
This recipe makes 12 regular muffins and is perfect for the brownie pan too! We almost always double the batch and put them in the freezer. Just pop them in the microwave to thaw or pack them to go. The mini muffins will thaw out in about an hour and be ready for a quick snack!
Rhubarb is also a good source of Potassium, Vitamin C, Calcium and Fiber, combined with the nutrition benefits of whole wheat flour and strawberries you've got yourself a quick, healthy snack!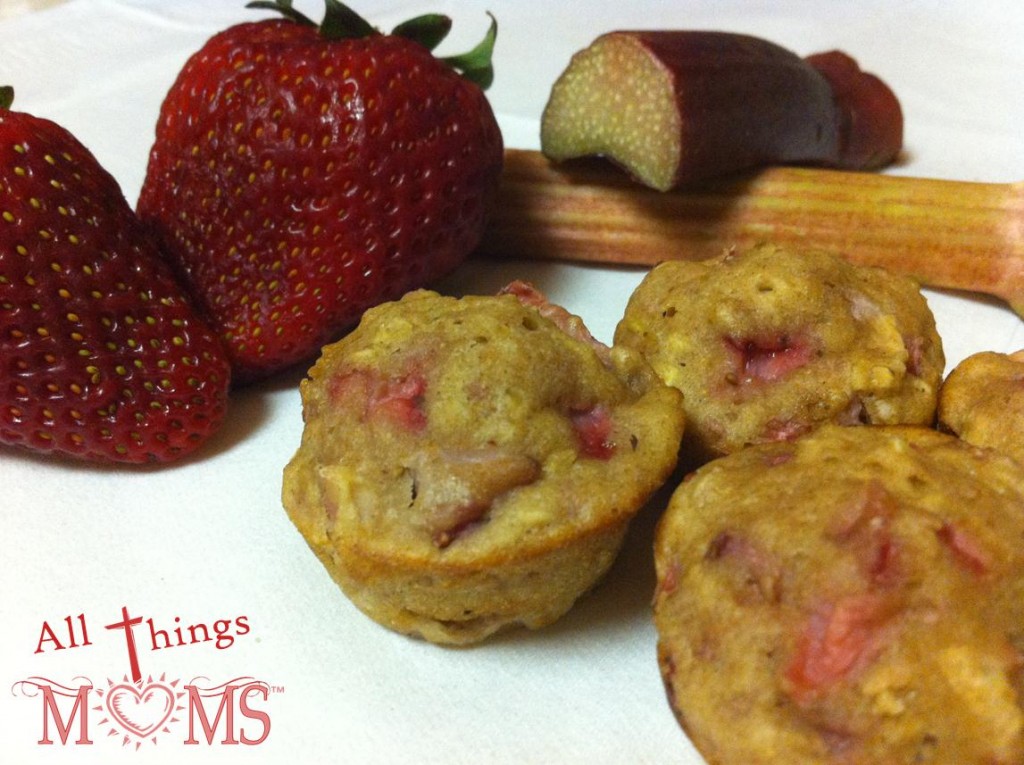 Recipe Adapted from: Cooking at Home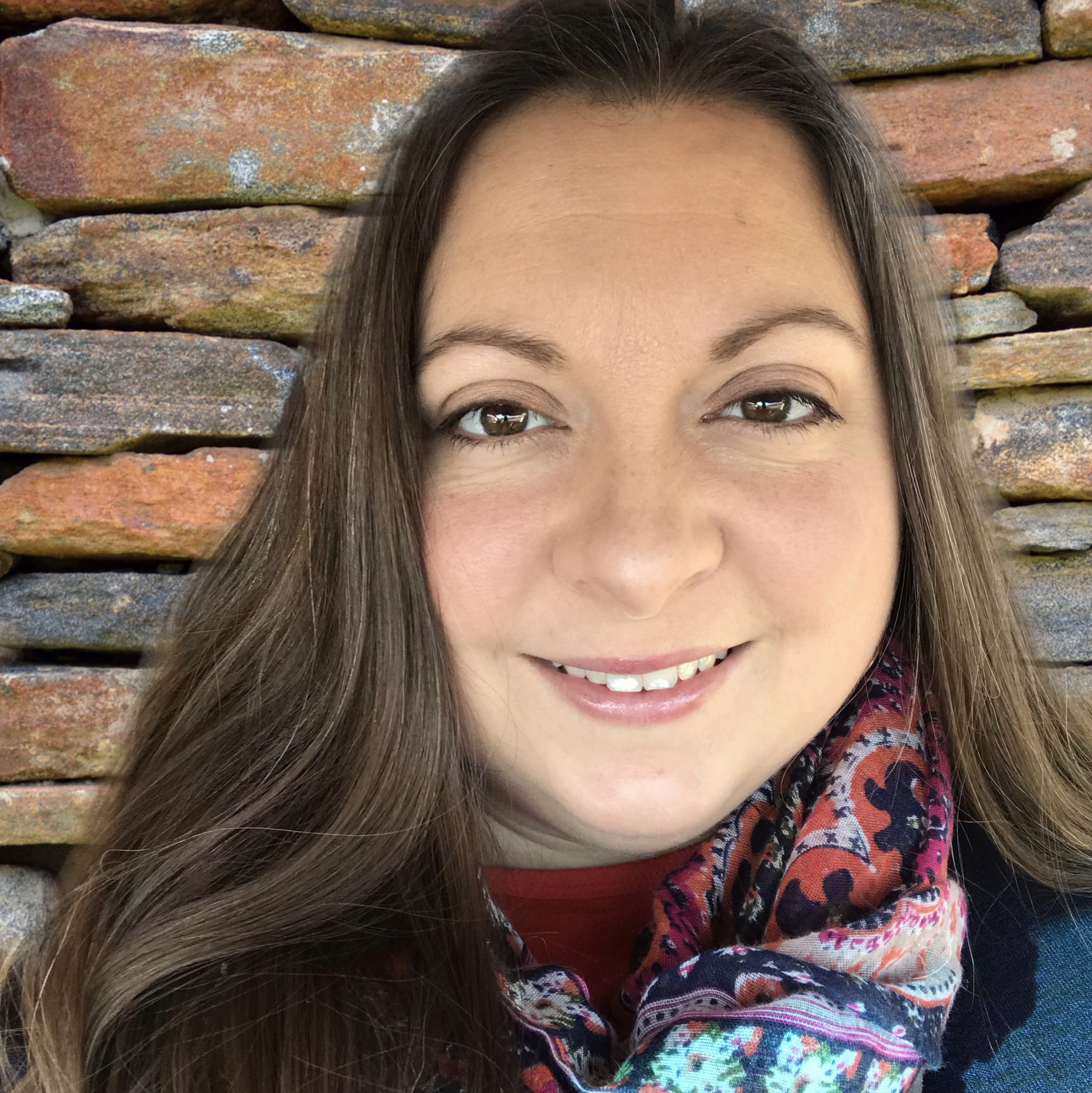 Hi! I'm Paula, a wife and mom by both, birth and adoption. We are a homeschool family and are also therapeutic foster parents. I enjoy spending time with our horses, gardening or going on adventures (usually in our backyard) with my family. We love Jesus and strive to honor Him in all we do. Want to know why I started All Things Moms? >>Read More